Summer Squash Salad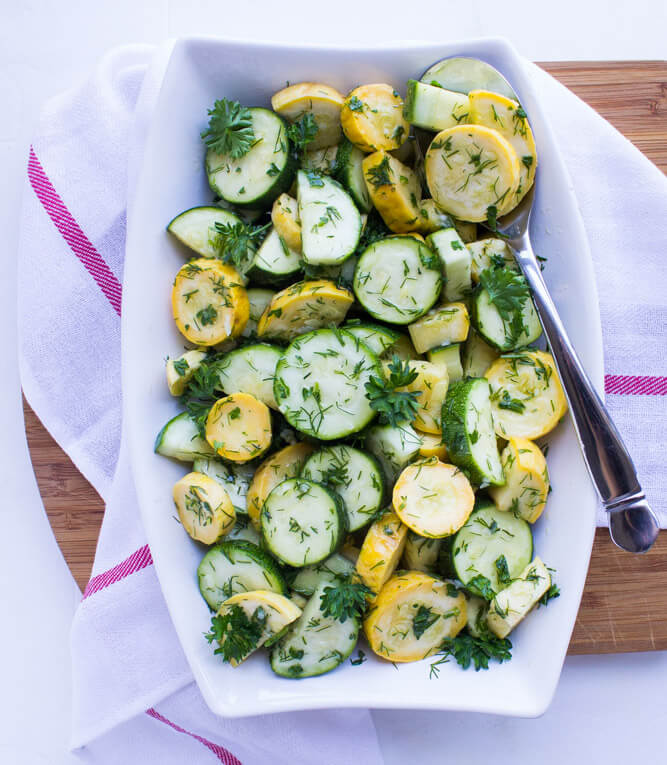 Heyy, heyy guys! Happy Labor Day. Hopefully you guys are NOT laboring but relaxing instead. We are soaking up the last unofficial weekend of summer with a BBQ today at our dear friends house. So today's post is going to be quick and sweet. Just like this simple Herbed Summer Squash Salad. I made this on a whim this past week with leftover zucchini and yellow squash I had in my fridge that were on the verge of going bad. I instantly fell in love with all the flavors and could not wait to share it with you guys.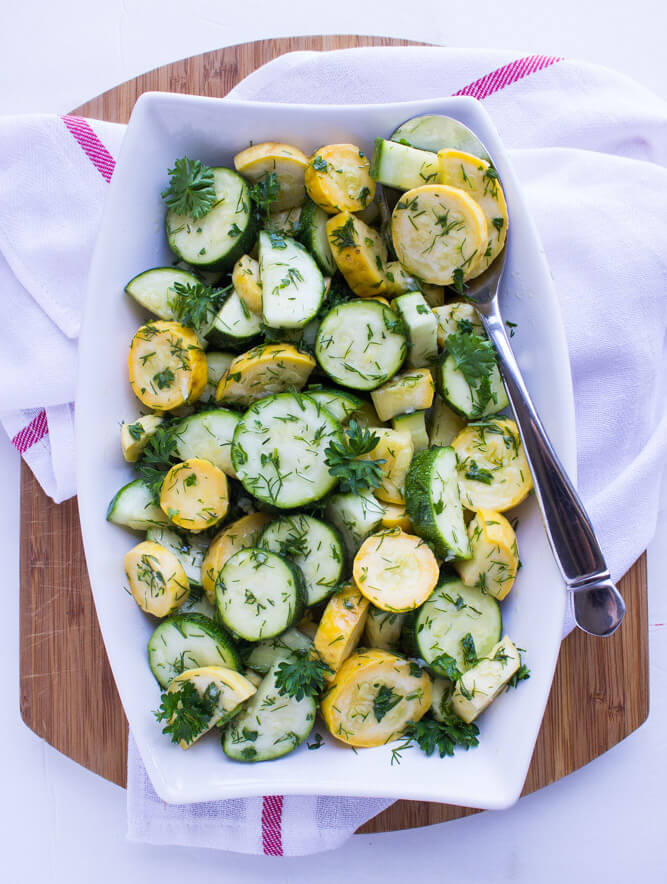 This salad was somewhat inspired by my mamas eggplant salad I grew up eating with ton of garlic, fresh herbs, jalapeno pepper, vinegar + oil. I used almost the same "dressing" for this squash salad, minus the jalapeno pepper. I pretty much chopped up raw squash and added quite of bit of pressed garlic, fresh dill + parsley. Then tossed everything in vinegar + olive oil. Cover and refrigerate for couple hours so all the flavors soak into the squash and marinate a bit.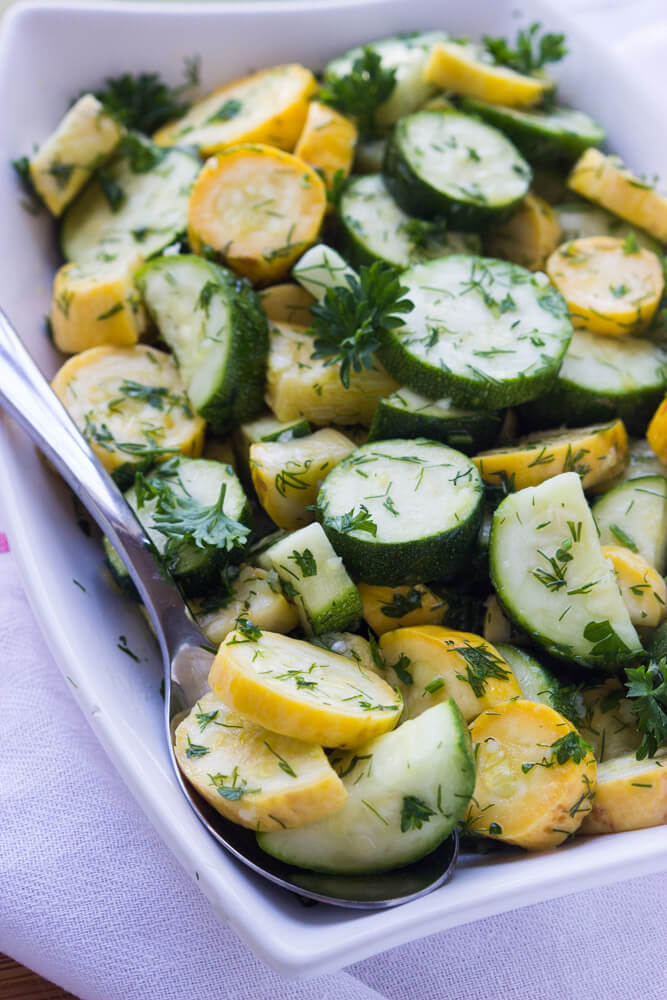 Serve this salad with grilled chicken and roasted potatoes or juicy steak. It's a strong flavored salad (heavy on the garlic) that pairs absolutely delicious with comfort food dishes (potatoes, pasta, chicken, bread?) Best part you can literally make it today (like now) and have it ready on the table in time for your BBQ this afternoon. Pretty awesome, huh?
Print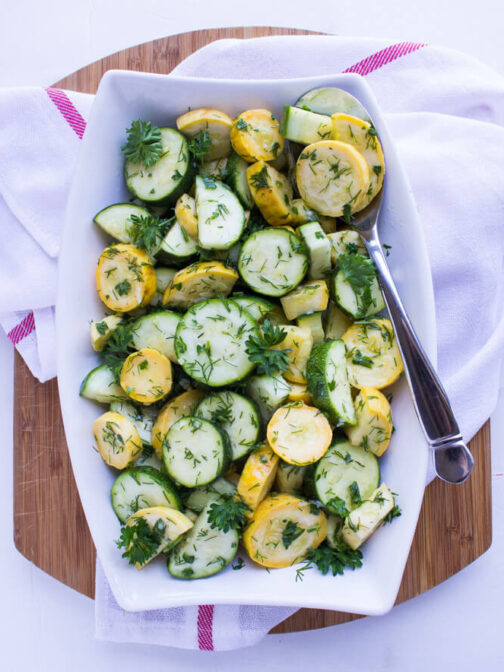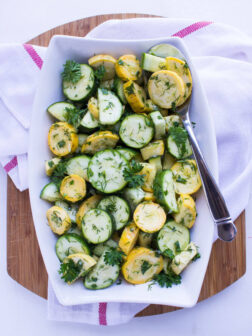 Summer Squash Salad
Author: Katya
Prep Time: 15 mins
Total Time: 15 mins
Yield: 6 1x
---
1 1/2 lbs. zucchini and yellow squash, halved lengthwise & thinly sliced, about 1/4-inch thick
1/2 red onion, thinly sliced
1/4 cup chopped fresh dill
1/4 cup chopped fresh parsley
1/4 cup apple cider vinegar (or white distilled vinegar)
1/4 cup water
1/4 cup extra-virgin olive oil
4 cloves garlic, minced
1 1/2 tsp. kosher salt
Black pepper, to taste
---
Instructions
To a large bowl, add zucchini, squash,  onions, dill, and parsley.
In a separate bowl, whisk vinegar, water, olive oil, garlic, salt, and pepper. Pour the mixture over the zucchini and gently toss to combine. Cover and refrigerate for 4-6 hourse before serving.
---