Grilled Greek Lemon Chicken Drumsticks
Greek inspired chicken that combines pantry staple ingredients to make a flavorful marinade for an easy summer dish!
Try serving this chicken with homemade Tzatziki Yogurt Sauce.
Grilled chicken drumsticks! How do you guys feel about that? Love it or hate it? To be honest, it's one of those chicken parts that does not get much love in our house but I'm planning on changing that with these Greek inspired lemon chicken drumsticks. Crispy golden outside with big chunks of tender meat on the inside. I mean what's not to love here?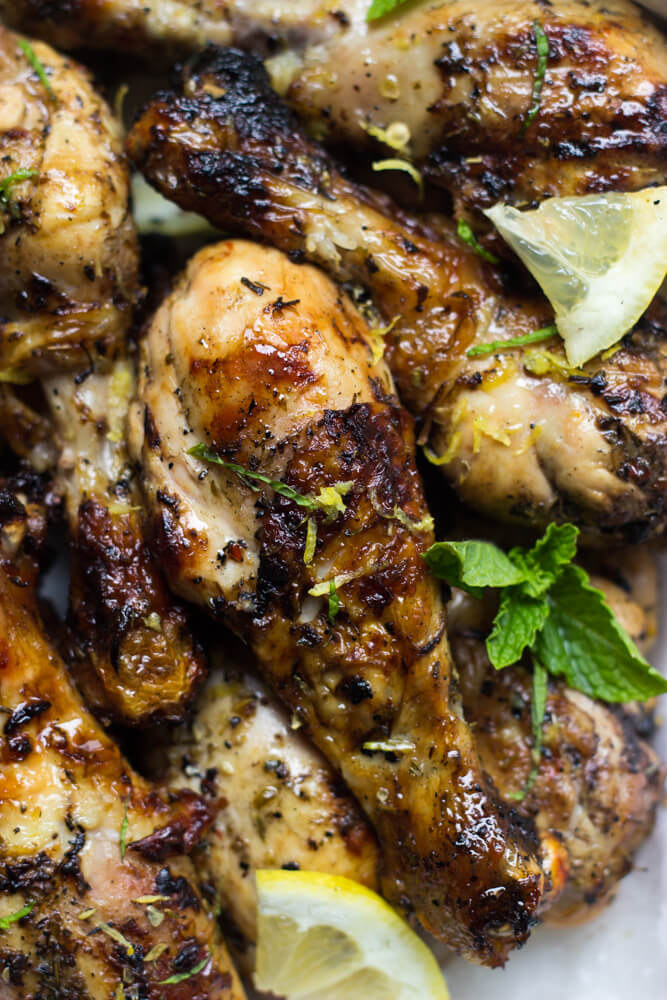 Only 6 ingredients for the marinade and most can be found in your pantry. Lemon juice, garlic, and oregano are the main flavor bombs. I also added red pepper flakes for a little subtle kick. Pour the marinade over the chicken and refrigerate for at least 30 minutes, either in a glass bowl or a large ziploc bag.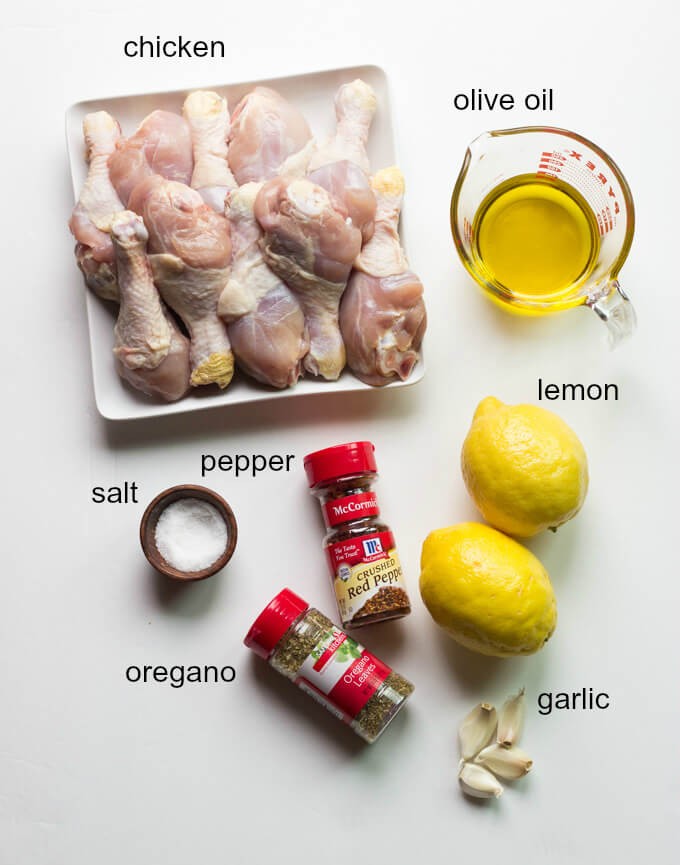 The beauty of this marinade is that it's so easy to prepare that you can make it during the week in a cinch! The chicken comes out super flavorful and juicy.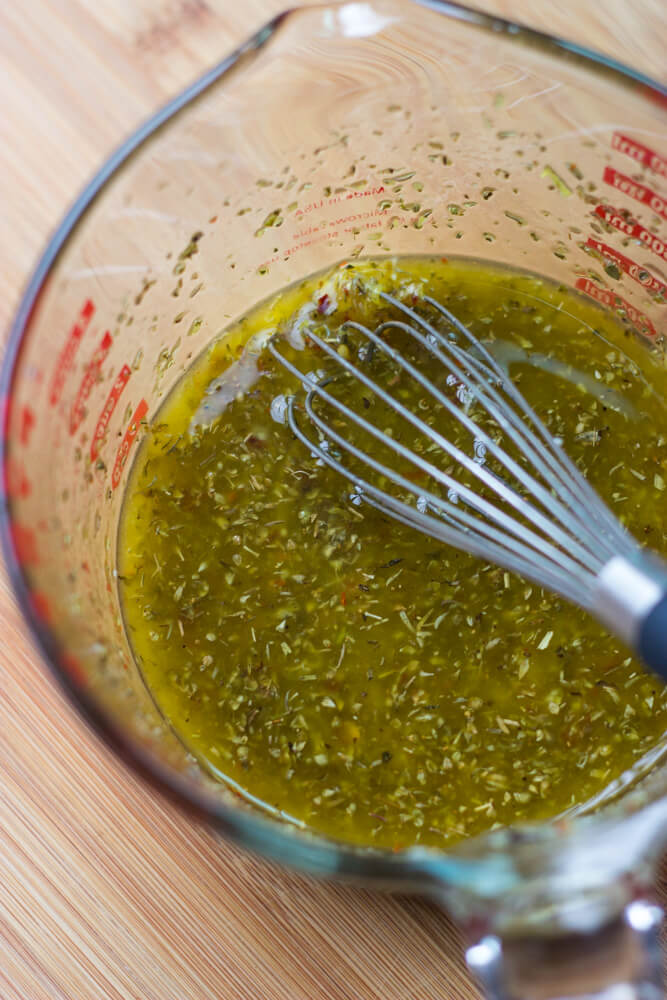 We had these drumsticks with simple grilled veggies the other night but I can't want to make them again to serve with this salad…when the tomatoes come in. How perfect would that be?!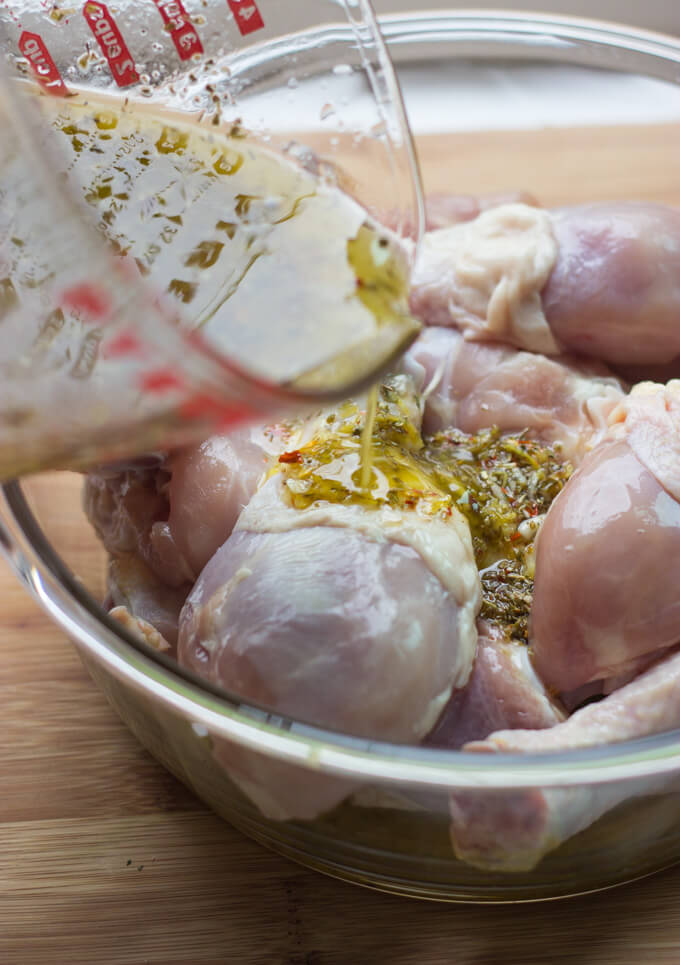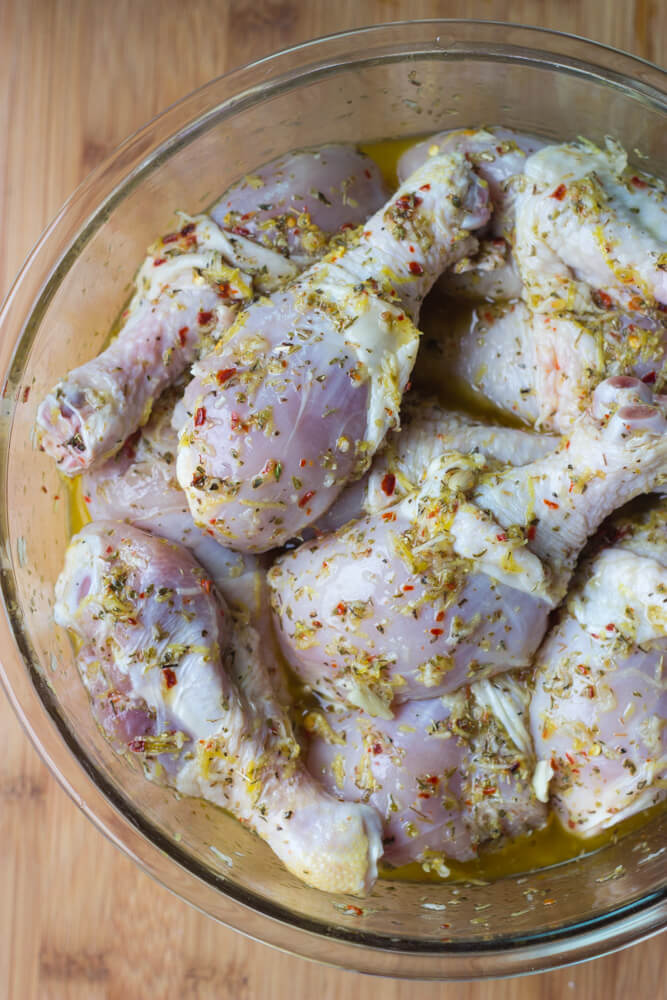 Ultimate summer meal, if you ask me.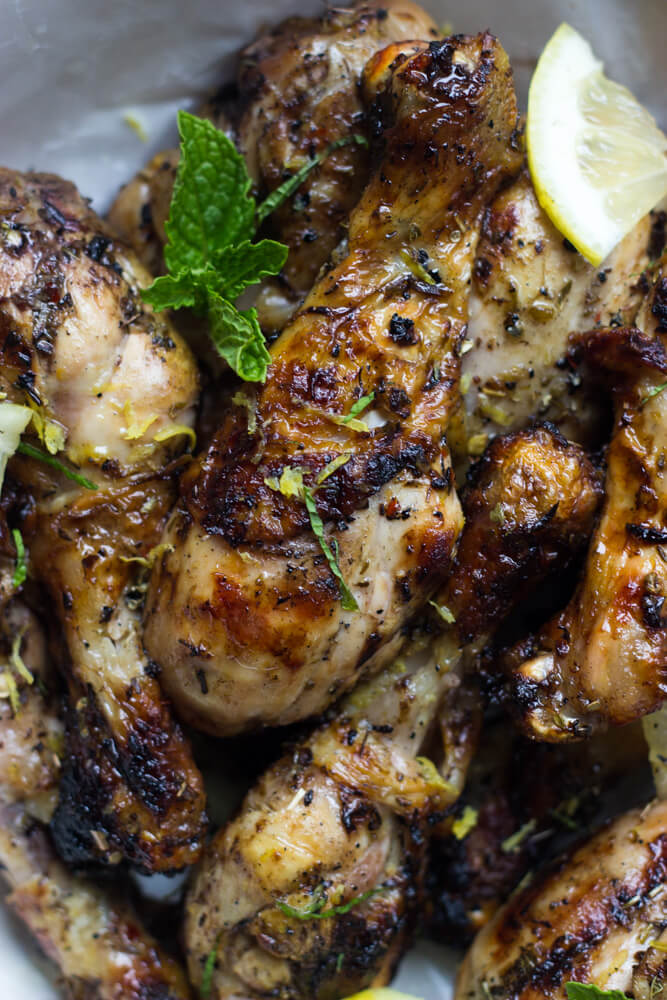 Make it. Snap it. Show it. Instagram @littlebrokenblog or snapchat → littlebrokenblg
Print Grilled Greek Lemon Chicken Drumsticks
Prep Time: 10 mins
Cook Time: 30 mins
Total Time: 40 mins
Yield: 6 1x
---
1/2 cup extra-virgin olive oil
Zest + juice of 2 large lemons
2 Tbsp. oregano
4 garlic cloves, finely grated or minced
2 tsp. sea salt
1 tsp. red pepper flakes
3 lbs. chicken drumsticks
---
Instructions
Whisk together the olive oil, lemon zest and juice, oregano, garlic, salt, and red pepper flakes.
With a paper towel, lightly pat dry the chicken and then add to a large glass bowl or gallon size ziploc bag.
Pour the marinade over the chicken, then toss the chicken around to make sure it is fully coated.
Cover the bowl with plastic wrap and place in the refrigerator to marinate for 30 minutes up to 4 hours.
When ready to cook, pre-heat the grill on high heat. Remove the chicken from the marinade and place on the grill. Grill until cooked through and golden brown on all sides, about 20-30 minutes.
Remove chicken from the grill and let rest for 5 minutes before serving.
---
Notes
add additional time for chicken to marinate