A fruit platter is an excellent way to make a beautiful dish that's perfect for summer parties or an afternoon snack at home. It's easy to customize based on the season and the in-season fruit near you.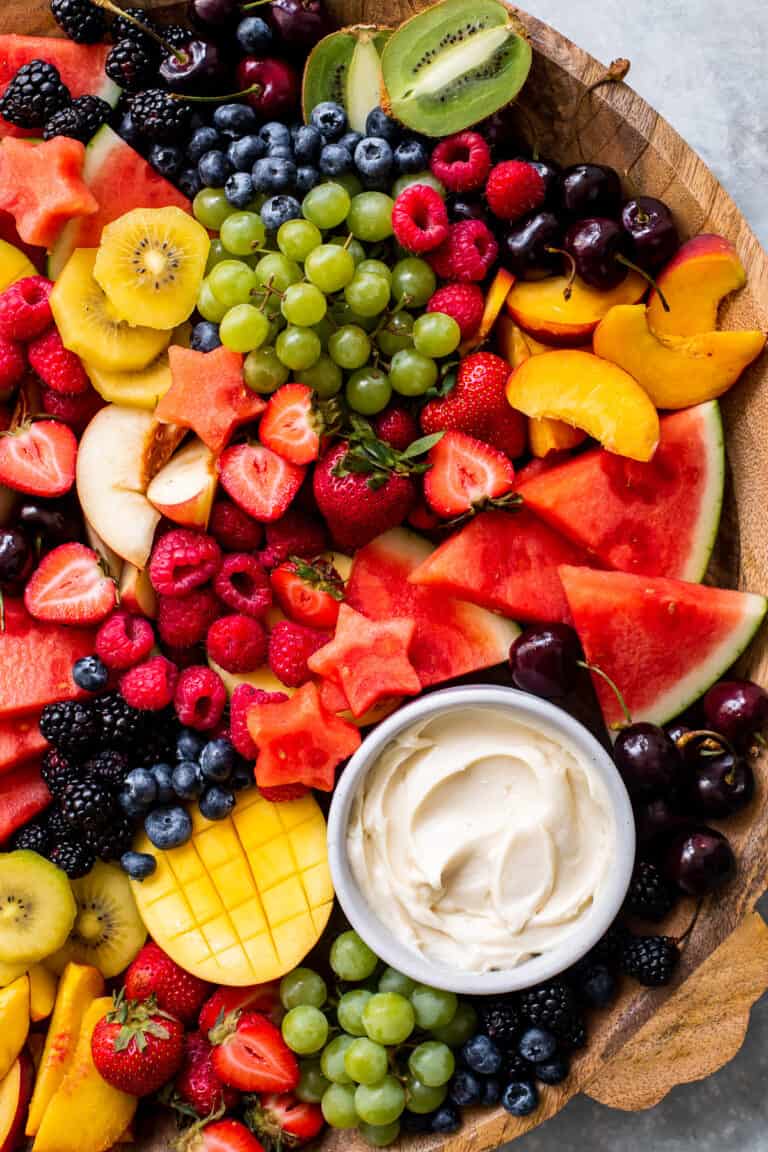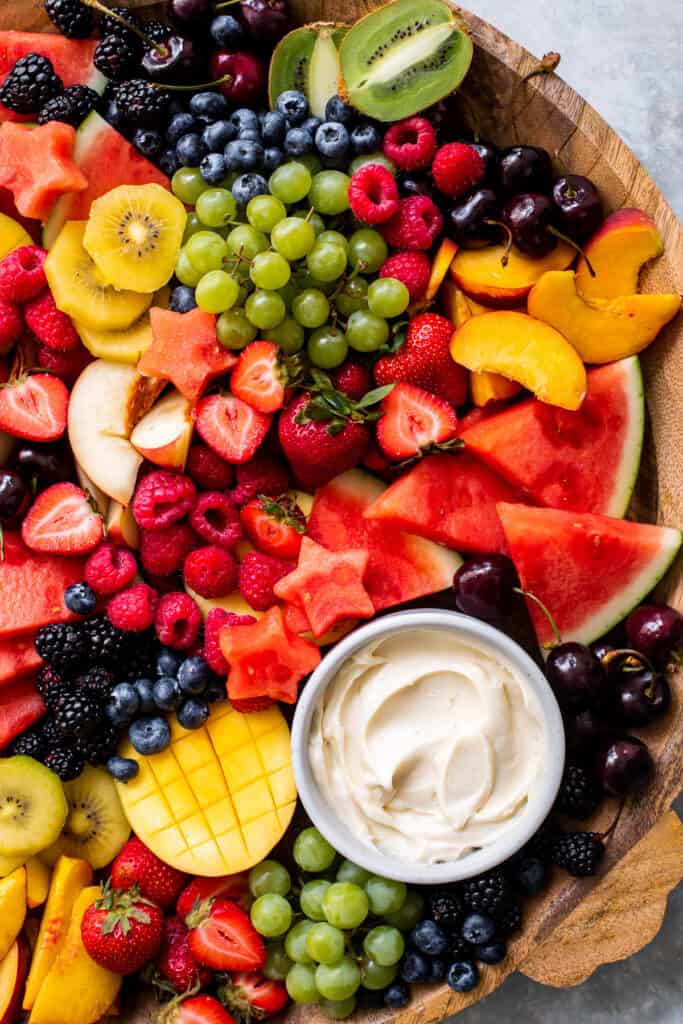 What is a fruit platter?
Make imaginative designs with your favorite fruit with these small fruit platter ideas. This recipe is simple and easy to change based on your favorite or seasonal fruit and dips.
…