Coconut lime rice is a delicious and bright side dish that goes great with your weeknight dinner. This quick and easy 20-minute dish is made from scratch and is the perfect pairing for Mexican or grilled meals.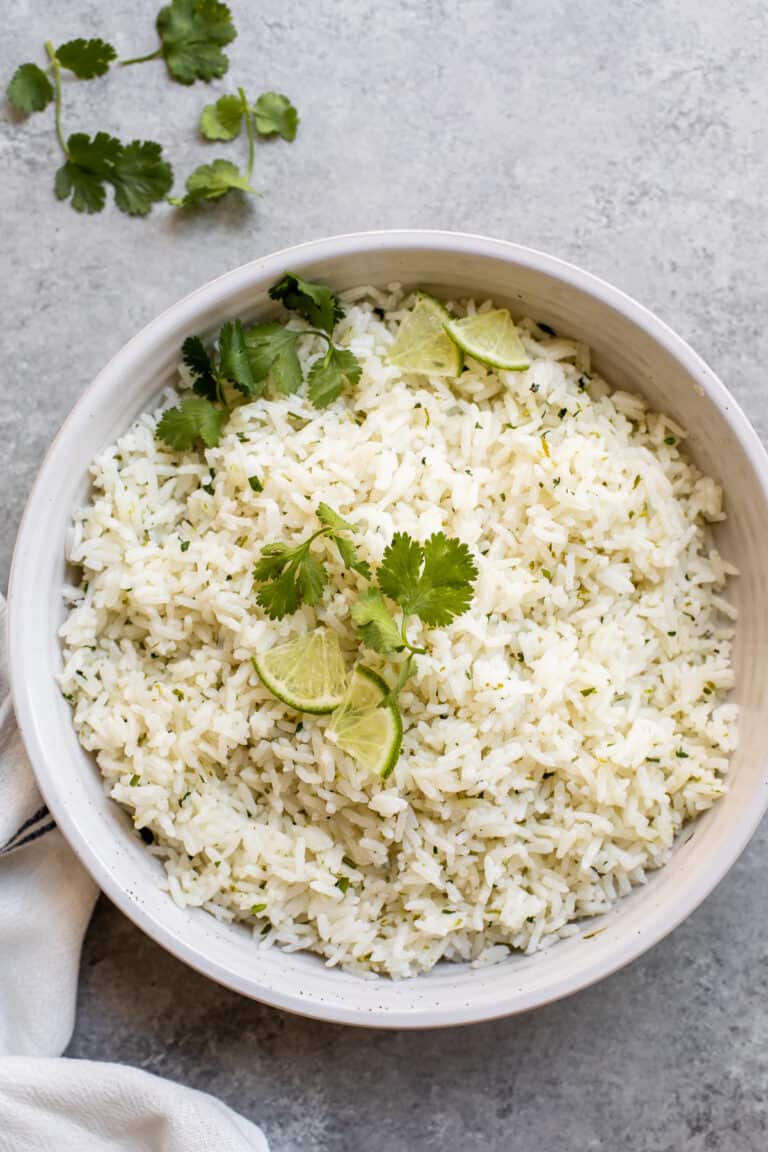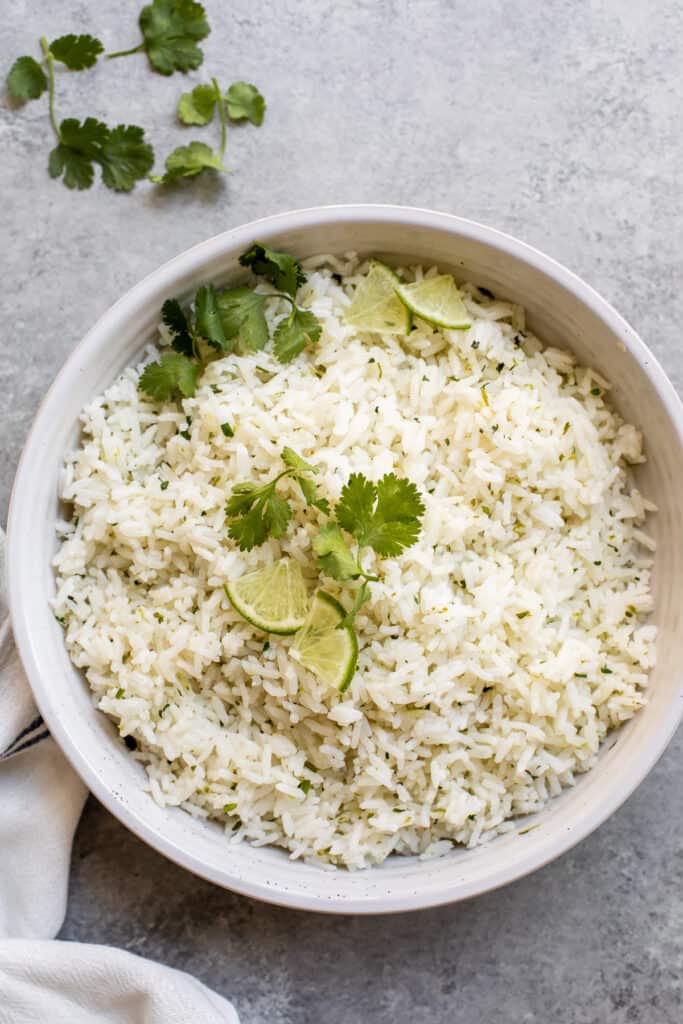 What is lime coconut rice?
This coconut rice recipe is made with long-grain white rice, coconut milk, lime juice, and cilantro. You can easily substitute or add ingredients to match your tastes or use ingredients you already have.
…