Homemade chocolate almond bark is probably one of the easiest things you can make at home. Loaded with wholesome almonds, flax seeds, chia seeds, and dark chocolate. It makes the perfect sweet treat!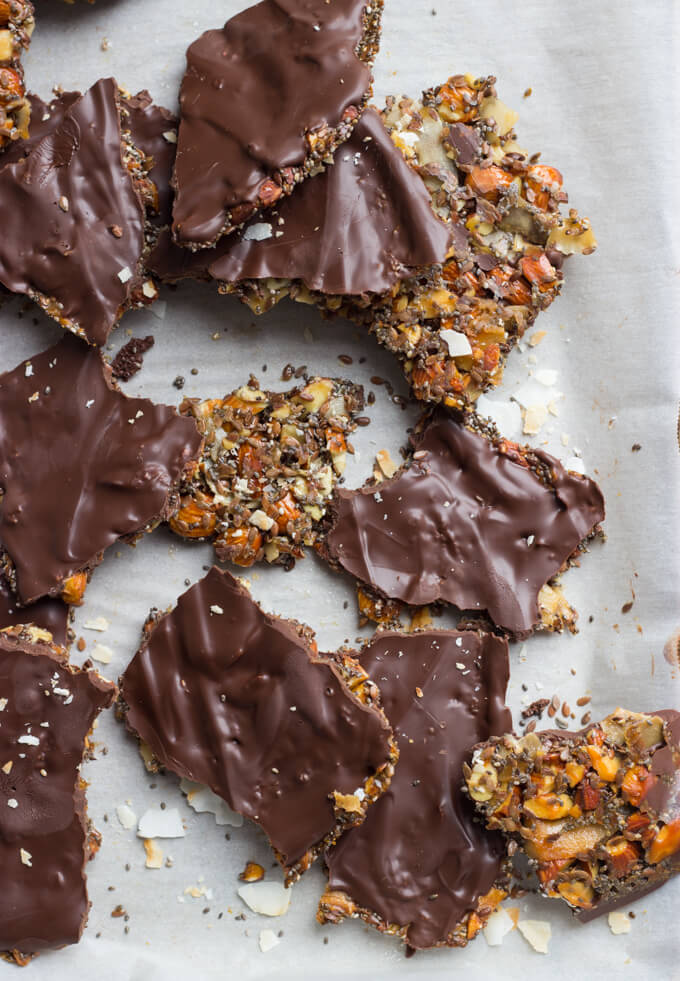 What is Chocolate Almond Bark?
Chocolate bark is a type of sweet treat. It consists of a thin layer of melted chocolate topped with a variety of mix-ins such as nuts and dried fruit that is broken into pieces to resemble tree bark.
…