These grilled chicken tacos are made with thighs for more flavor and quick cooking time. Served with simple toppings and insanely delicious cilantro lime cream.
Try serving it with Zucchini Corn Salad for an easy weeknight meal.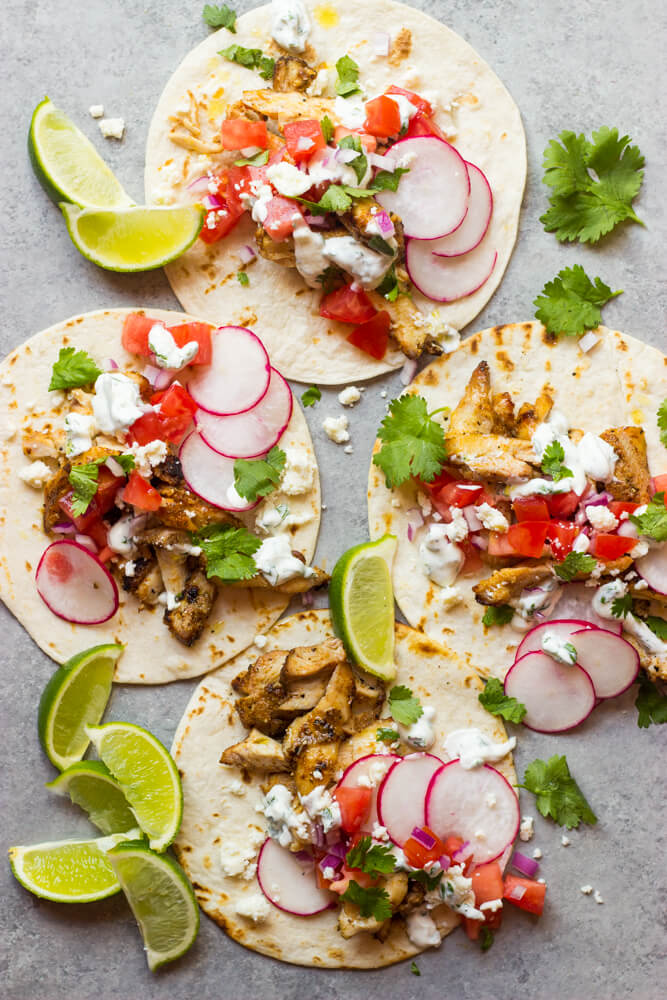 Grilled Chicken Tacos
Grilled tacos are one of those things that you can customize in just about any way you like and that's what makes them SO good! Plus who doesn't love a good build your own meal?
…