Tasty cauliflower rice pilaf is a quick side dish made entirely with riced cauliflower. It's loaded with amazing texture and flavor!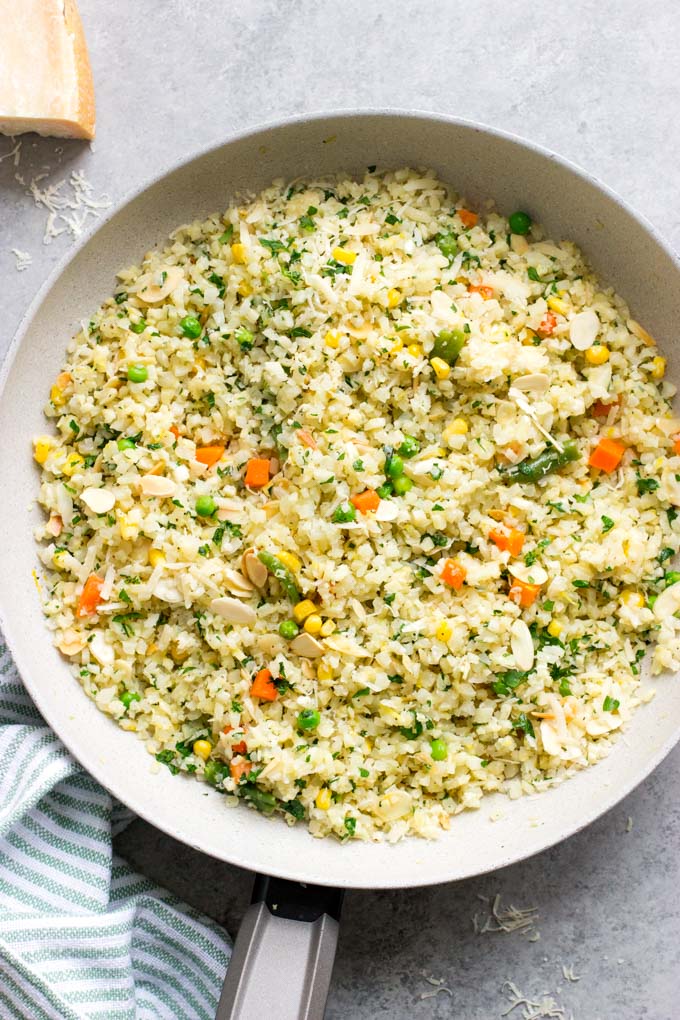 Cauliflower Rice Pilaf
This easy cauliflower pilaf is guaranteed to become a weekly staple! It's a grain-free side dish made with riced cauliflower, frozen veggies, sliced almonds, Parmesan cheese, and lemon zest.
…