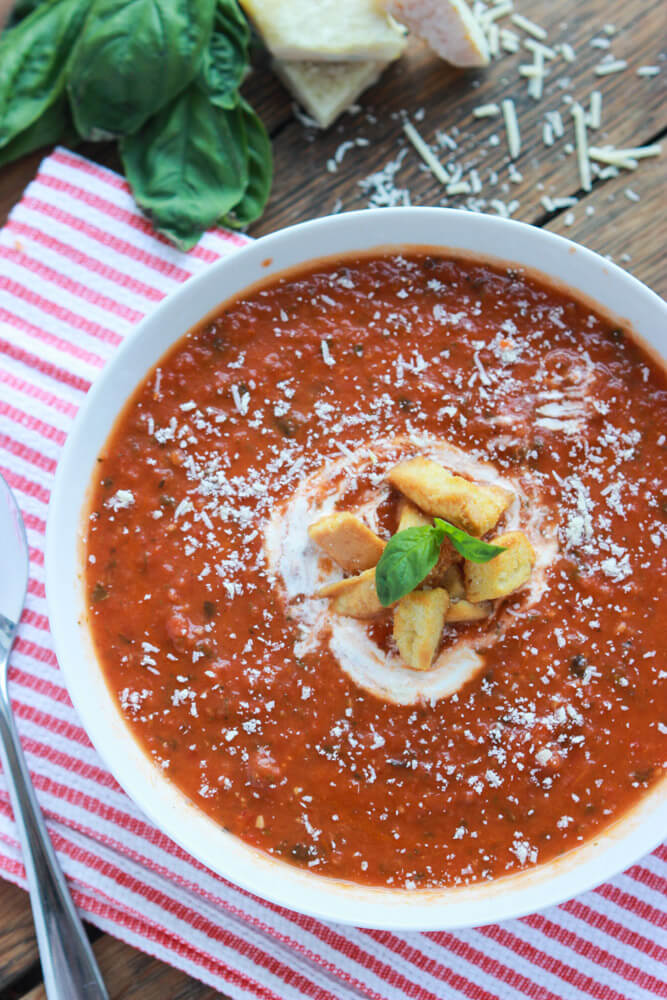 Happy Sunday friends!
Today I'm sharing another delicious bowl of comfort food.
This soup has been on my list for a long, long time…thanks to Chrissy Teigen. Of all the people! You know, the exotic looking supermodel that's married to John Legend? Look her up, you wont be disappointed. Her food pics caught my attention on Instagram, specifically this soup. Apparently, she swears by it almost every single week, so I became intrigued and figured what the heck, I gotta give it try to see what the fuss is all about.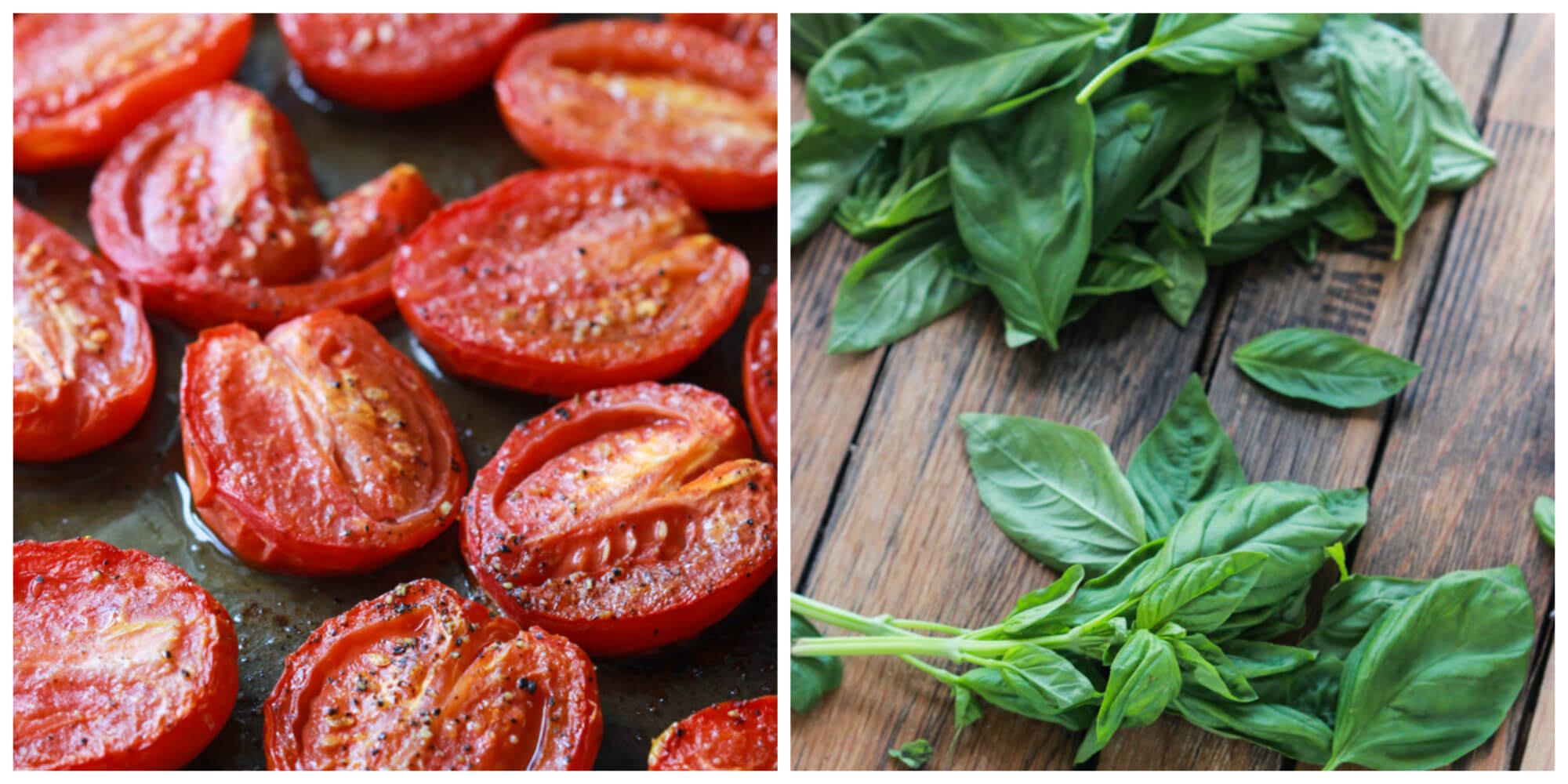 And I'm glad I did! This is a 5 star recipe with over 300+ comments on Food Network, plus it's by Ina Garten! And we know she never disappoints.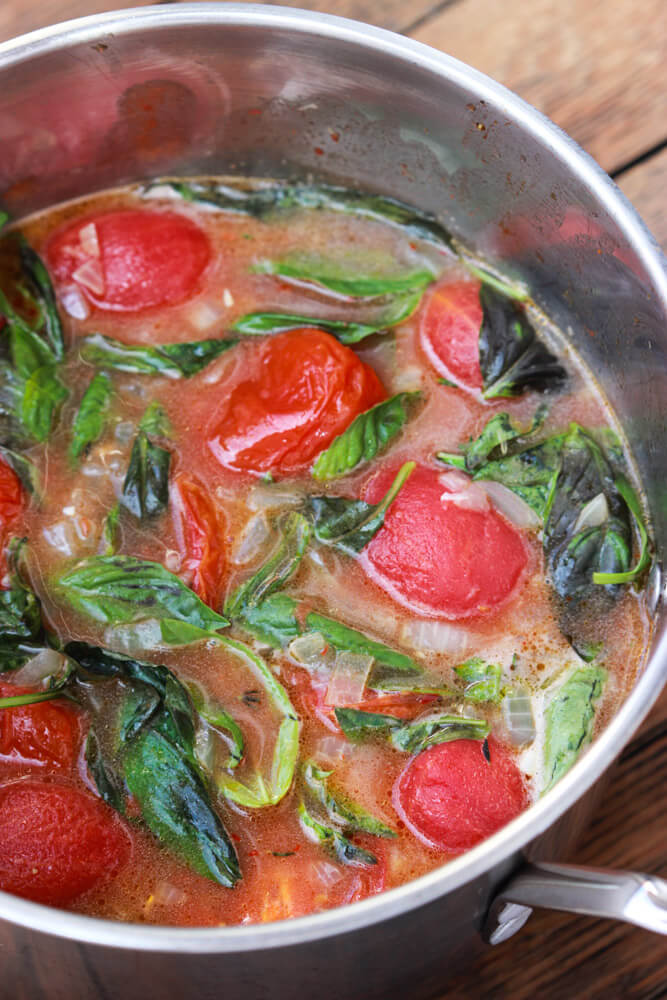 It's all about the fresh tomatoes, which are oven roasted until sweet and caramelized, then simmered in chicken stock with ton of fresh basil and I mean ton! Recipe also calls for 1/4 teaspoon of crushed red pepper flakes and fresh ground black pepper. I didn't think it would be that spicy but you definitely taste a little heat. So go less if you don't like spicy.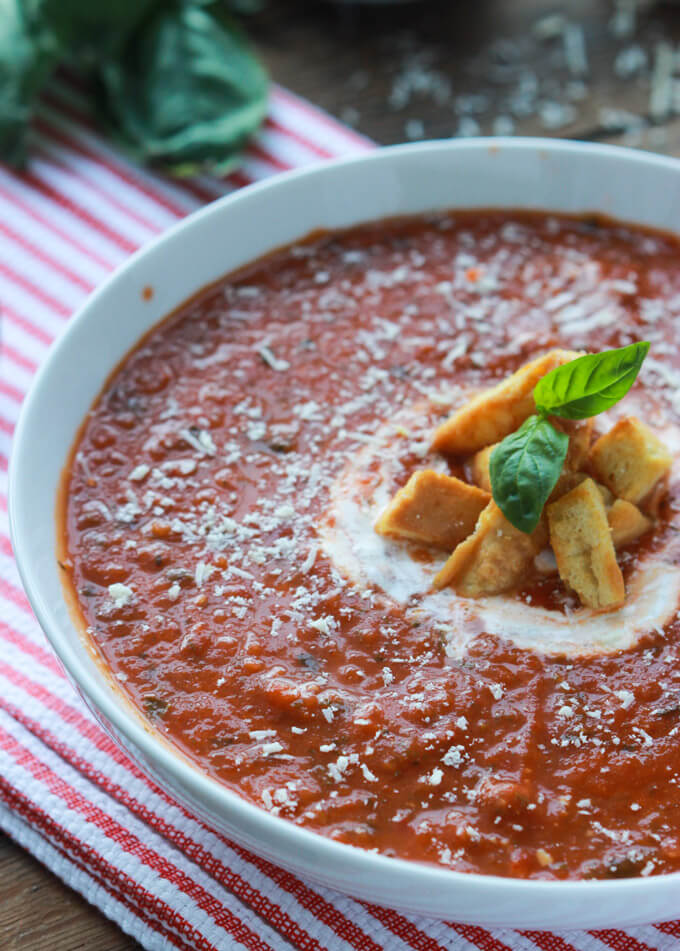 I pureed the soup in a blender instead of passing it through a food mill (sounds too complicated for me). You can also use a large food processor. The outcome is perfection! Super creamy (but without the cream) with ton of flavor from the fresh basil, garlic, and thyme. Beats any store bought tomato soups, which was my first experience AND the last with tomato soup, until now.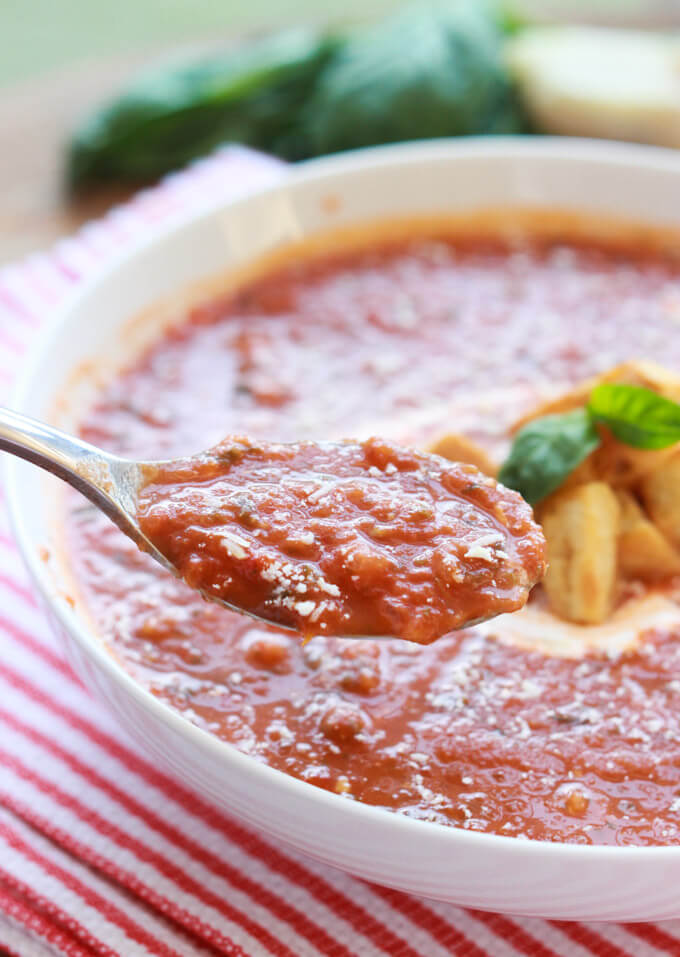 I love that this soup relies all on fresh tomatoes and herbs rather than cream or milk. Making it super healthy and light on calories. You can also make it vegan by using water or vegetable stock for the base. It's a little time consuming recipe but you wont be disappointed. Make it over the weekend and eat it hot or cold all week long with side of grilled cheese and dallop of sour cream.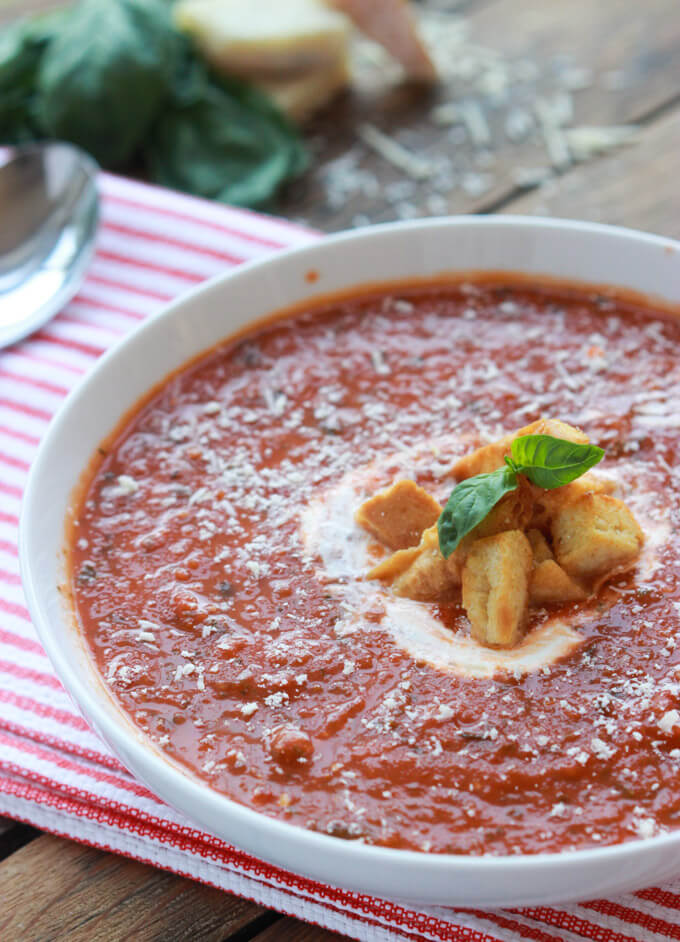 Ina Garten's Roasted Tomato Basil Soup
Author:
Katya @ https://www.littlebroken.com
Ingredients
3 lbs. ripe plum tomatoes, cut in half lengthwise
¼ cup + 2 Tbsp. olive oil
2 cups chopped yellow onions
6 garlic cloves, minced
2 Tbsp. unsalted butter
¼ tsp. crushed red pepper flakes
1 (28 oz) can whole plum tomatoes, with juice
4 cups fresh basil leaves, packed
1 tsp. fresh thyme leaves
4 cups chicken stock (homemade preferably)
Optional: sour cream, grilled cheese, grated parmesan, fresh basil
Instructions
Preheat the oven to 400F.
Toss the tomatoes with ¼ cup olive oil. Layer on a baking sheet in a single layer. Season with salt and pepper. Roast for 45 minutes.
In a large stockpot over medium heat, saute the onions and garlic with 2 tablespoons of olive oil, butter, and red pepper flakes until onion is translucent and starts to brown, about 10 minutes.
Add the canned tomatoes, basil, thyme, and chicken stock. Add the oven roasted tomatoes, including the juices. Bring the soup to a boil and simmer for 40 minutes, uncovered.
Adjust salt and pepper as needed.
Transfer the soup to a blender or large food processor and puree. Serve with side of grilled cheese (my fav!), dallop of sour cream, fresh parm or basil.
Enjoy!
 adapted from the Food Network by Ina Garten