Fresh tuna salad with avocado is such a refreshing salad to serve as an appetizer or a light lunch.
My memories of eating fish as a child consist of breaded pan fried fish. That's it. I believe that is the only way my mom cooked fish and she is a good cook after all, don't get me wrong but I think she didn't know what else to do with it. It was one of those dishes that took over the whole house and for days everything smelled like pan fried fish. I can still smell it and taste it. So of course as a child and even as a young adult I thought that was the most disgusting thing ever. It was one of those meals that I dreaded and we didn't have choices when it came to food. Whatever mom cooked, you ate. That's it or you went to bed hungry.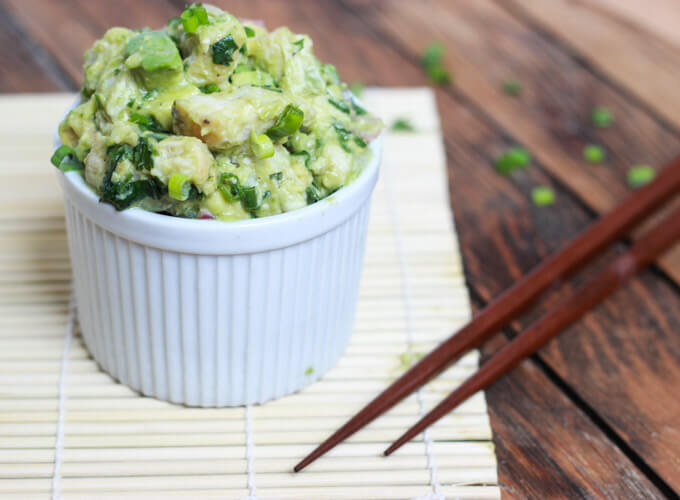 So, not until I moved to Maryland I discovered fish and seafood in general, in absolutely new way.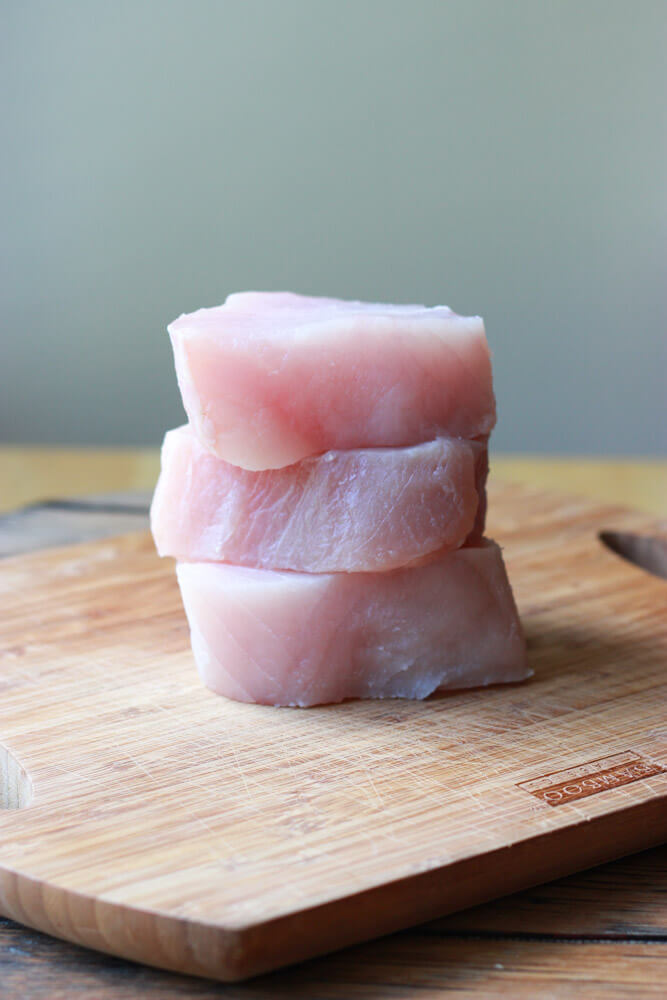 First of all can I just put it out there, Maryland steamed blue crabs are da BEST! Seriously, I can't live without them. Every summer eatin' crabs at a crab house has become my families favorite thing to do. So many great memories around a picnic table while picking crabs. Those are the best days that I look forward to.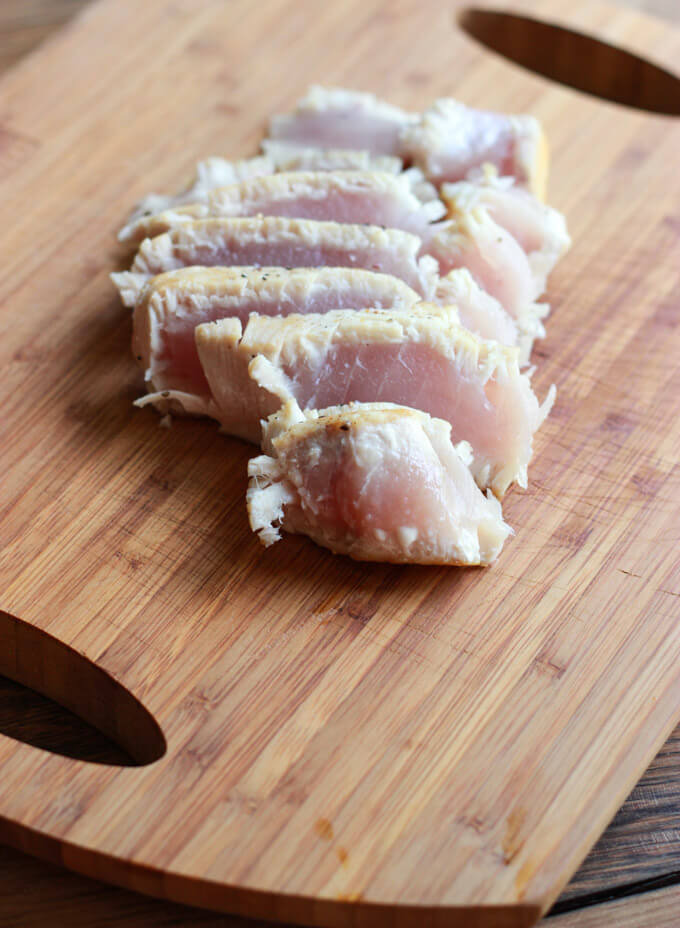 So, when I moved to MD, I realized you can bake, broil or grill fish and that it didn't require breading or frying. Depending on the fish but in general a simple seasoning goes a long way. Wow after all these years I had a new discovery and love! Now, we have fish at least once if not more every week. Since the weather is warmer, I love to buy whole fish and throw it on the grill. My new favorite is porgy fish or also known as bream. Very mild, white fish that is not fishy at all. And since starting the Whole30 challenge I've been trying to find more ways to eat cleaner and fish has been my go to this week.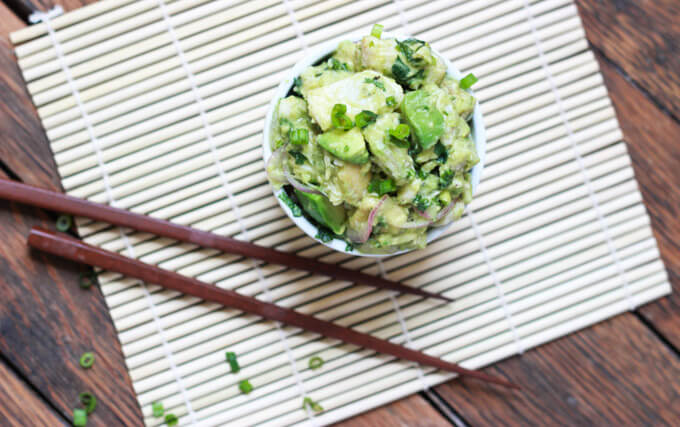 I made this Fresh Tuna and Avocado Salad for dinner the other night and seriously, one of the most delicious bowls of fresh tuna and avocado I ever had. Reminds me of sushi but minus the rice and seaweed.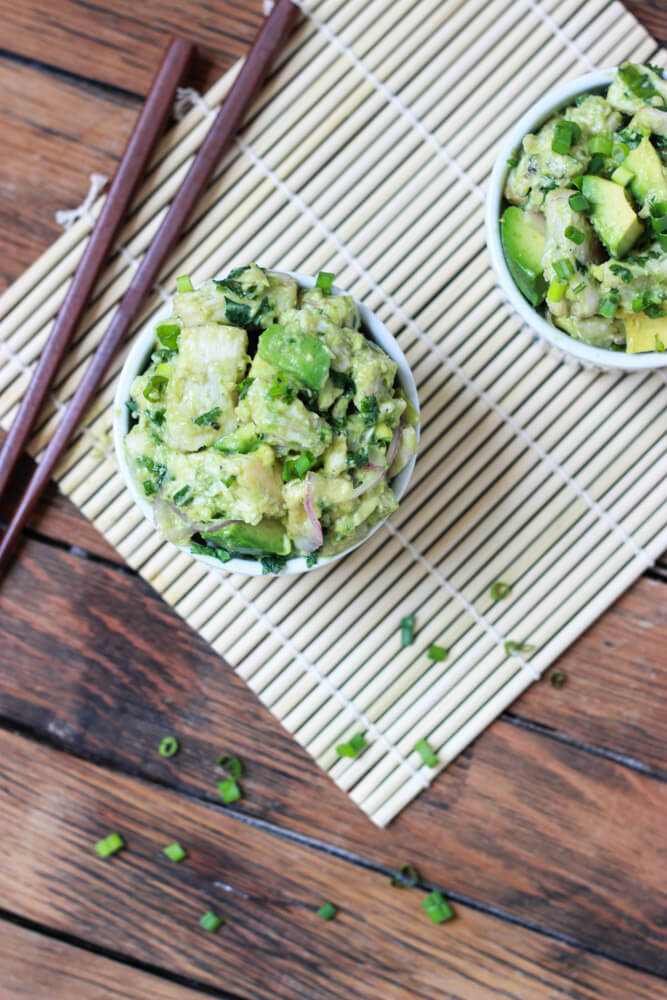 You start off with searing fresh albacore tuna. You can use ahi tuna if you want to spend the extra bucks but I tried it with both and honestly can't tell the difference. While the tuna is chilling, make the vinaigrette for the salad, which has all the yummy Asian inspired flavors: lime juice and zest, wasabi, soy sauce (or raw coconut aminos to make it paleo/whole30 friendly) and little bit of hot sauce. Chop the avocados, cilantro, scallions, red onion and toss it all in a bowl along with chopped tuna and vinaigrette. That's it! Very simple and quick idea and the taste is A-mazing. I like to chill the salad atleast 30 minutes to cool down the tuna completely and let all the flavors marinate a little.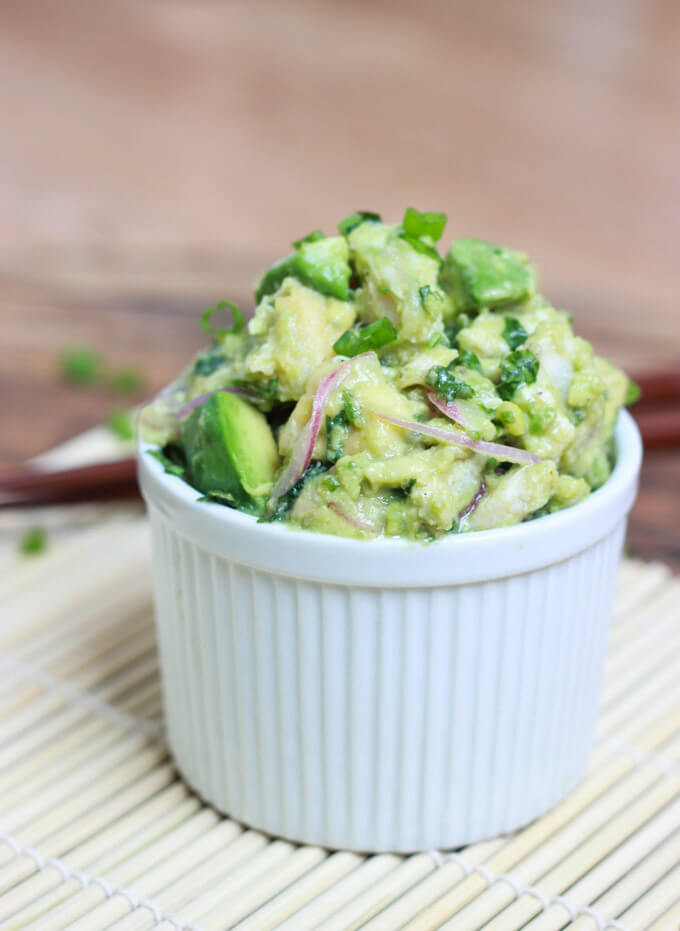 I want to eat this every day.
Print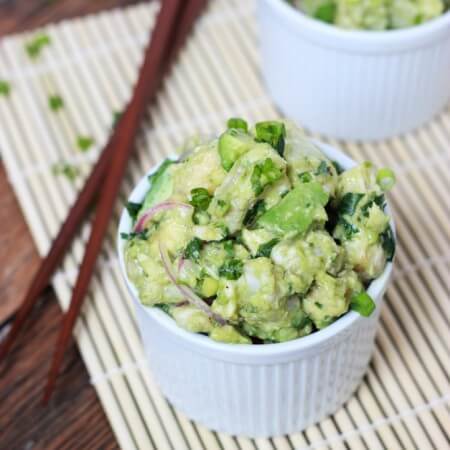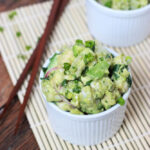 Fresh Tuna Salad
Author:

Katya

Prep Time:

30 mins

Cook Time:

5 mins

Total Time:

35 mins

Yield:

4

-6

1

x
---
Description
Fresh tuna salad with avocado is such a refreshing salad to serve as an appetizer or a light lunch.
---
1 1/2

lbs. very fresh albacore tuna steak

4 Tbsp

. extra-virgin olive oil, plus extra for searing

1 tsp

. salt, plus extra for sprinkling

2

limes, zest grated

1 tsp

. wasabi powder (found in the Asian isle of the grocery store)

3

limes, juiced

2 tsp

. low-sodium soy sauce (**see notes on how to make this paleo/whole30)

10

dashes hot sauce

2

ripe avocados, diced

1/4 cup

minced scallions

1/4 cup

red onion, thinly sliced

1/2 cup

fresh cilantro, chopped
Freshly ground black pepper
---
Instructions
Drizzle the tuna steaks with olive oil and sprinkle with salt and pepper. In a medium skillet over high heat, sear the tuna steaks for 1-2 minutes on each side, depending on the thickness. Cool slightly. I had 2-inch thick steaks so I seared on each side for 2 minutes. Outside of the tuna should be white and slightly golden and inside still visible pink.
In a small bowl, combine the olive oil, salt, lime zest, wasabi, lime juice, soy sauce and hot sauce. Season with freshly ground black pepper.
Cut the tuna in 1-inch chunks and place in a large bowl. Add the avocados, scallions, red onion and cilantro. Pour the vinaigrette over the mixture and mix well.
Enjoy!
---
Notes
To make this paleo/whole30, substitute soy sauce for raw coconut aminos, which I used this time around and couldn't tell the difference!
adapted from Ina Garten with slight variation