Sourdough Garlic Bread
This sourdough garlic bread is a delicious twist on traditional garlic bread. It's made with sourdough bread, butter, and plenty of garlic flavor. It makes an easy side to so many dishes!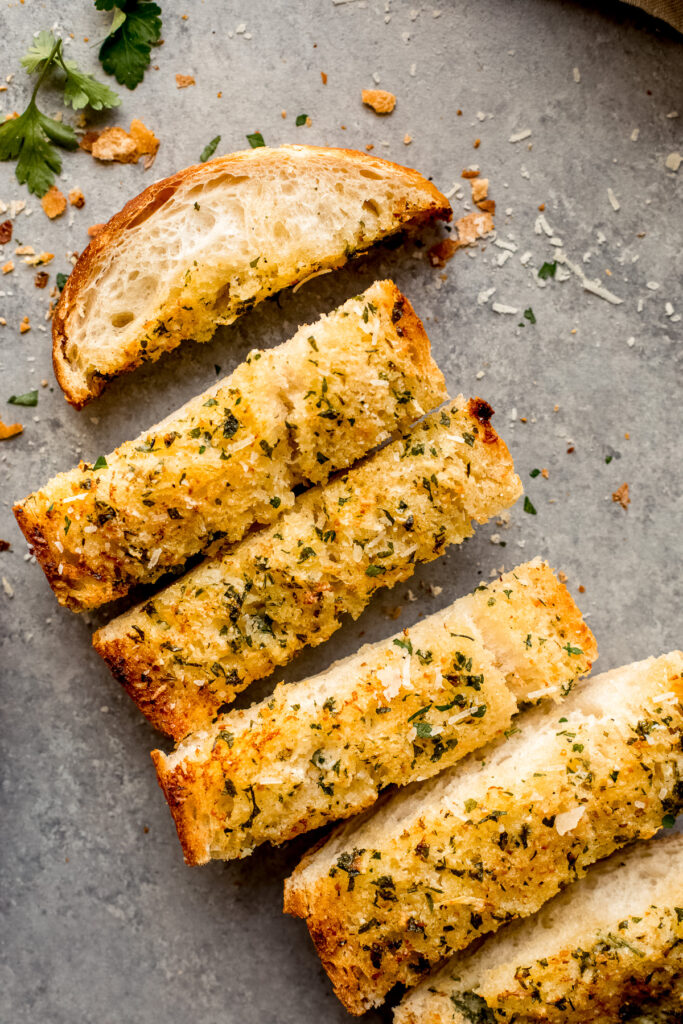 Bread, butter, and garlic is all you really need to make garlic bread. It's quick and easy and goes well with a variety of main dishes, and it also happens to be delicious. It's the perfect side dish all around!
Our garlic bread recipe is made with sourdough bread. You can use homemade or store-bought bakery-style bread. It gives the garlic bread slight tanginess with bonus health benefits.
What Does it Taste Like?
This sourdough garlic bread recipe is crisp and crusty on the outside. Soft buttery middle with hints of tanginess from the sourdough makes it very tasty. It also has plenty of parmesan cheese, fresh parsley, and savory garlic flavor.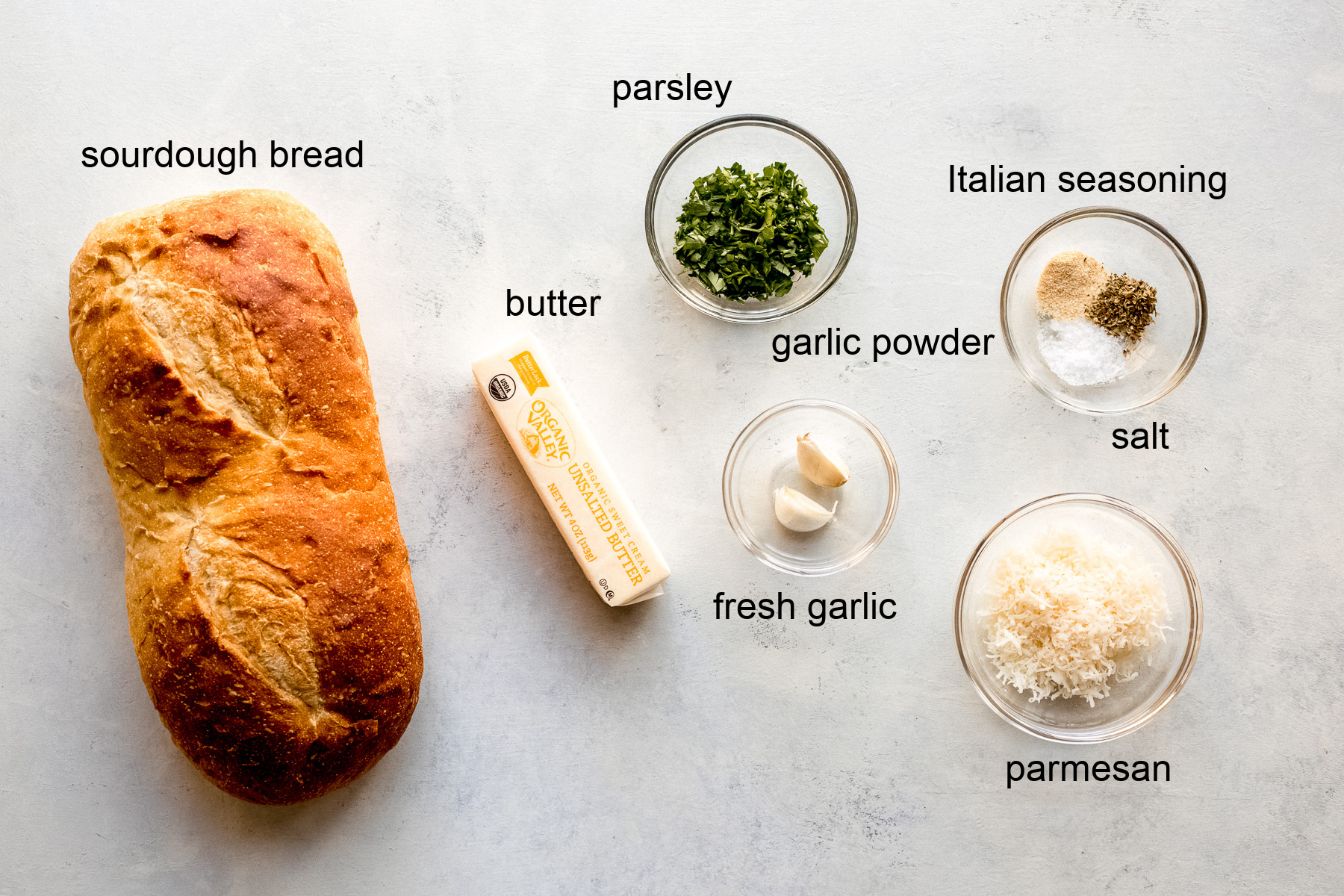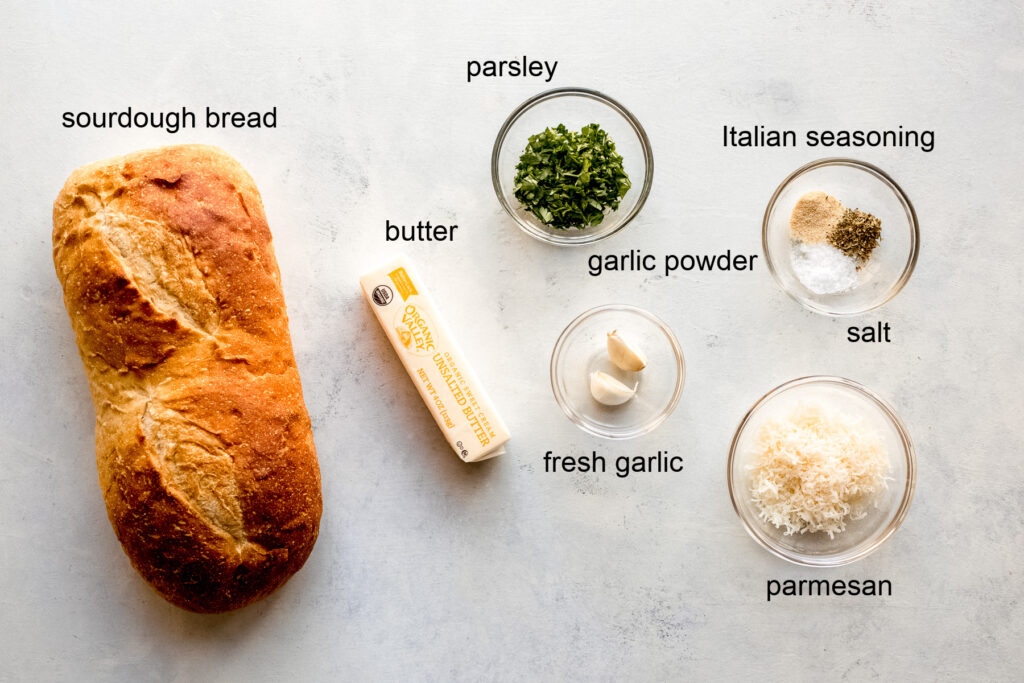 How to Make Sourdough Garlic Bread Recipe
My method for how to make garlic bread with sourdough is super simple! Here's how it goes:
Make garlic butter by mixing together softened butter with fresh garlic, garlic powder, Italian seasoning, salt, parsley, and cheese.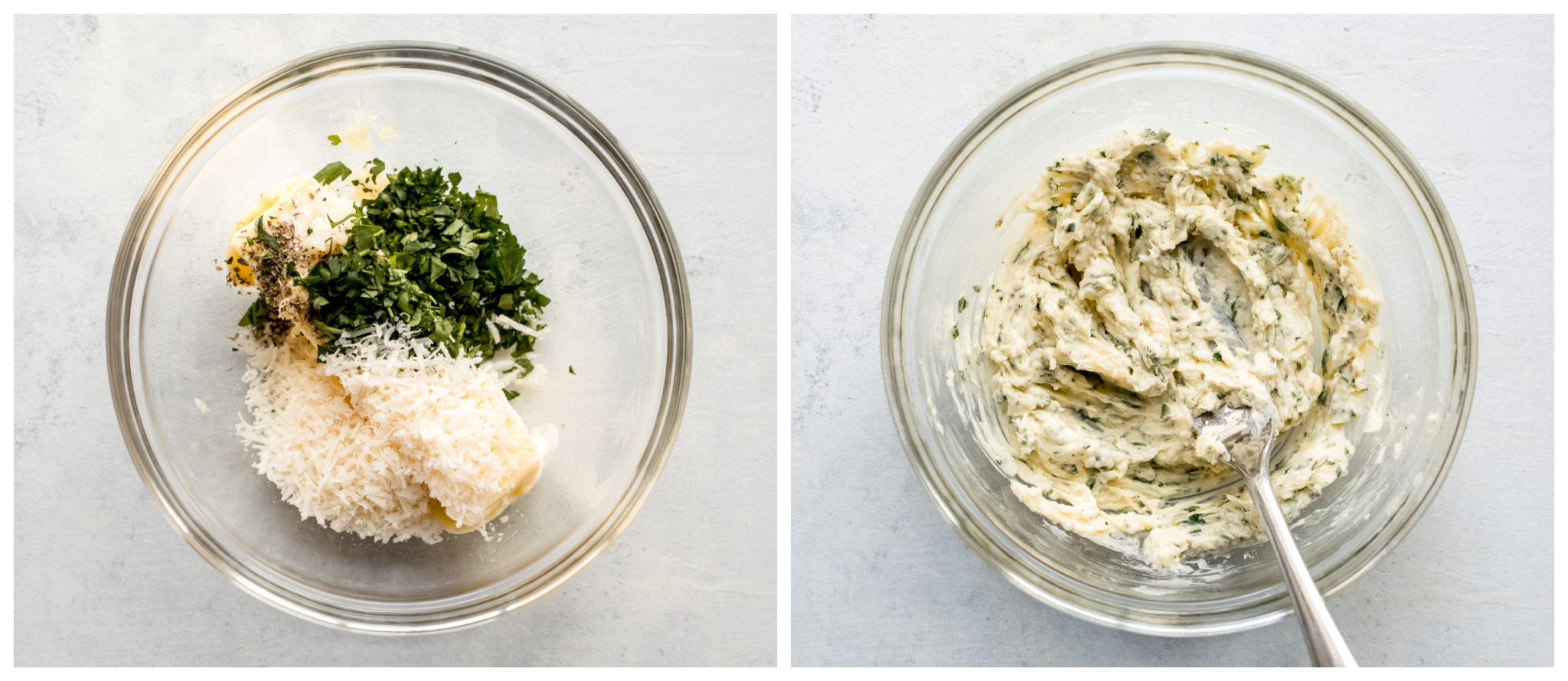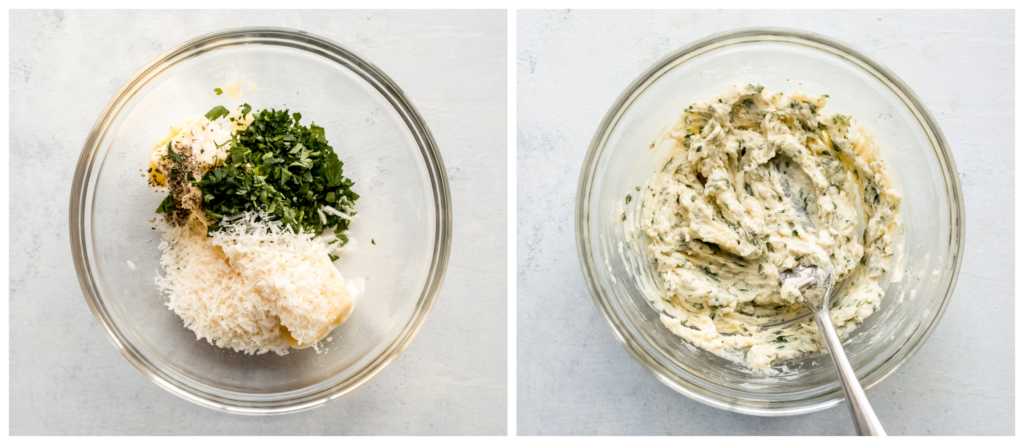 Slice the bread in half lengthwise and generously slather the cut sides with the butter mixture.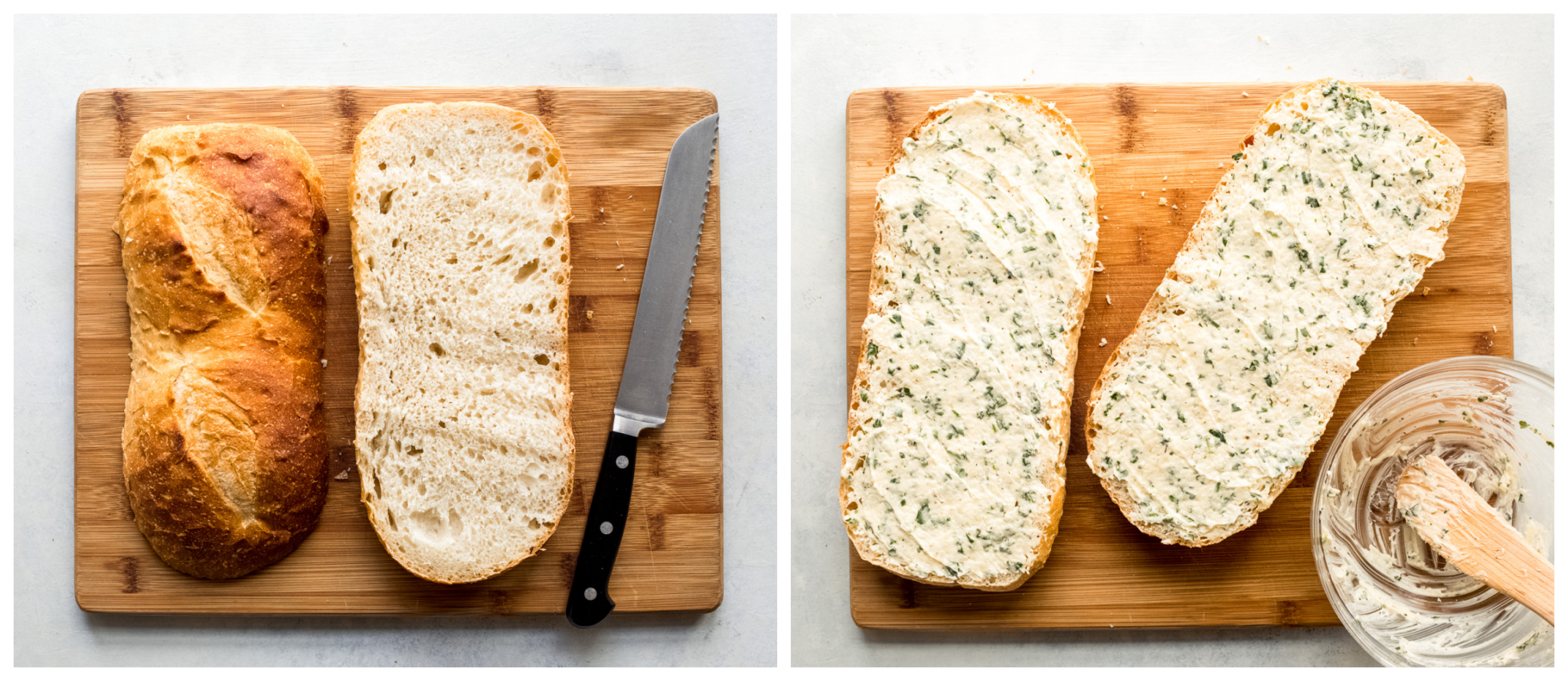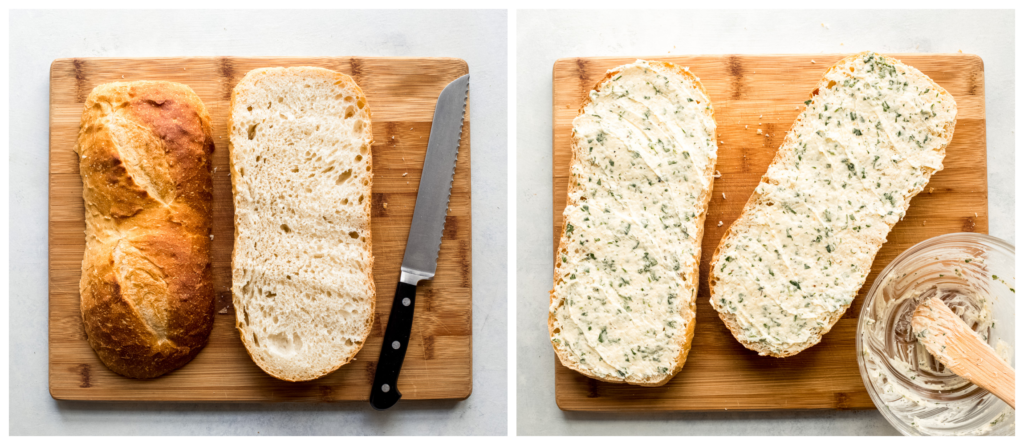 Lightly wrap each bread half in aluminum foil and place on a baking sheet cut side up. Bake in a preheated 400 F oven for 10 minutes.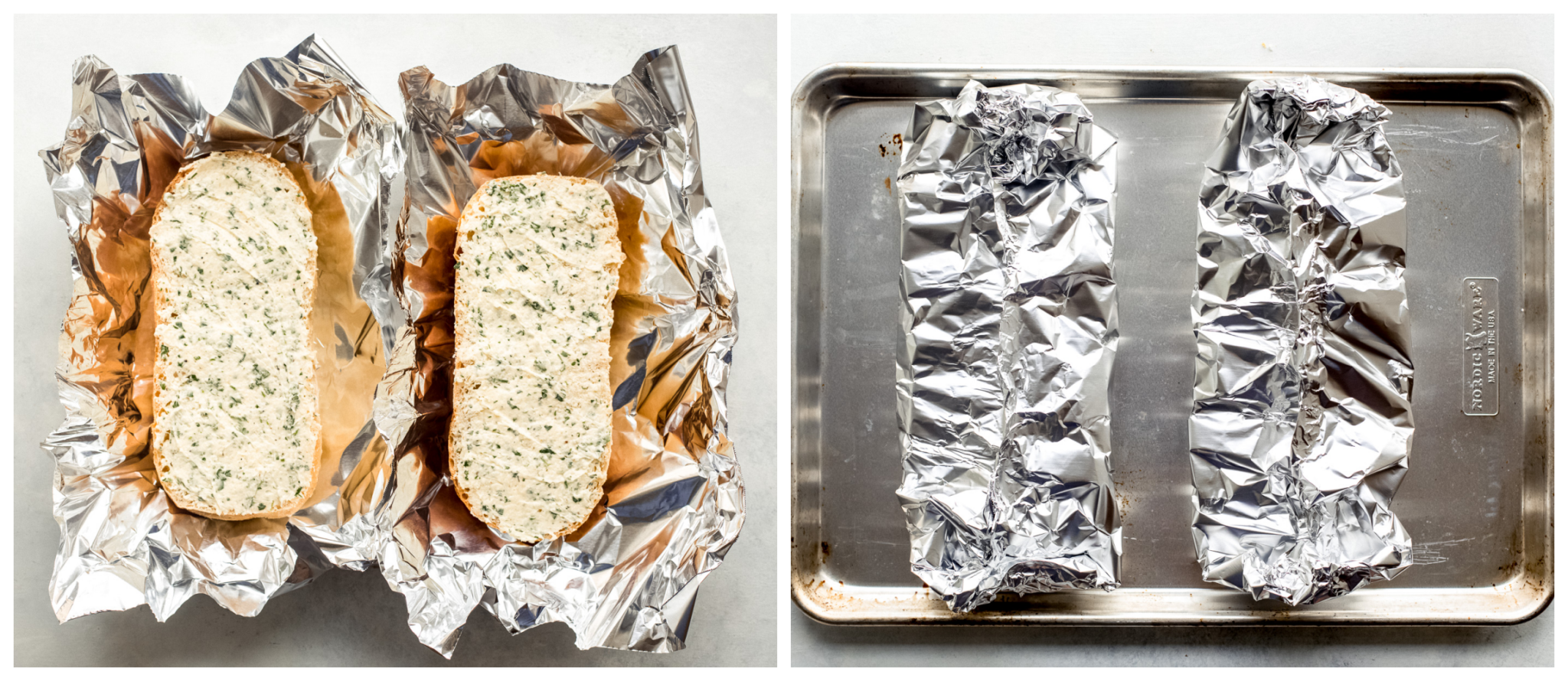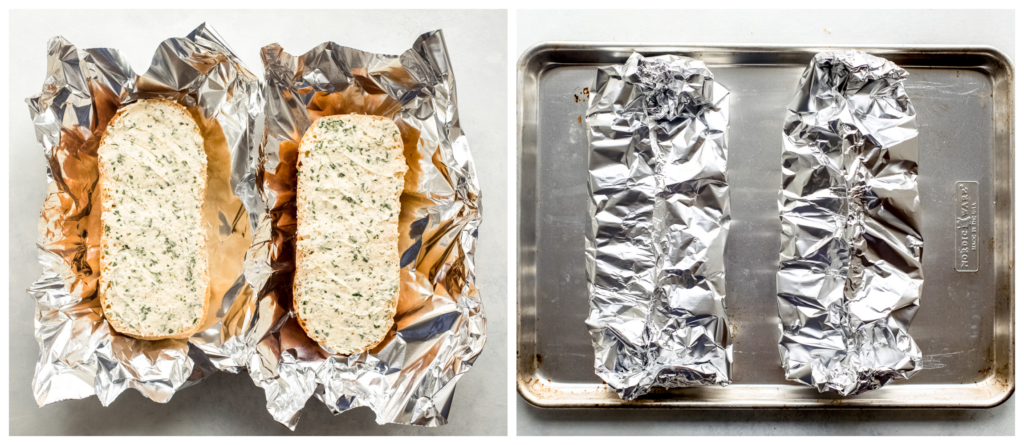 Unwrap the bread, and continue to bake until the bread is crisp and golden at the edges, about 5-8 minutes. For extra-crispy top, broil the bread for 30-45 seconds. Keep an eye on it as it burns easily.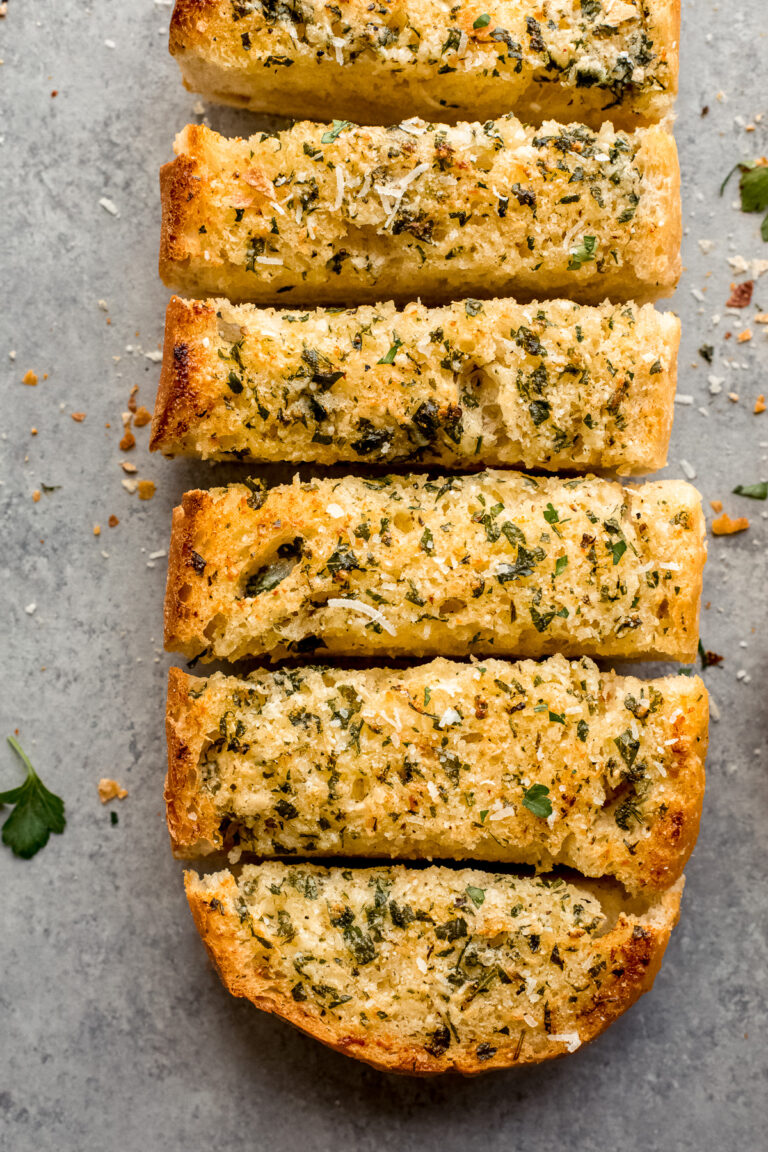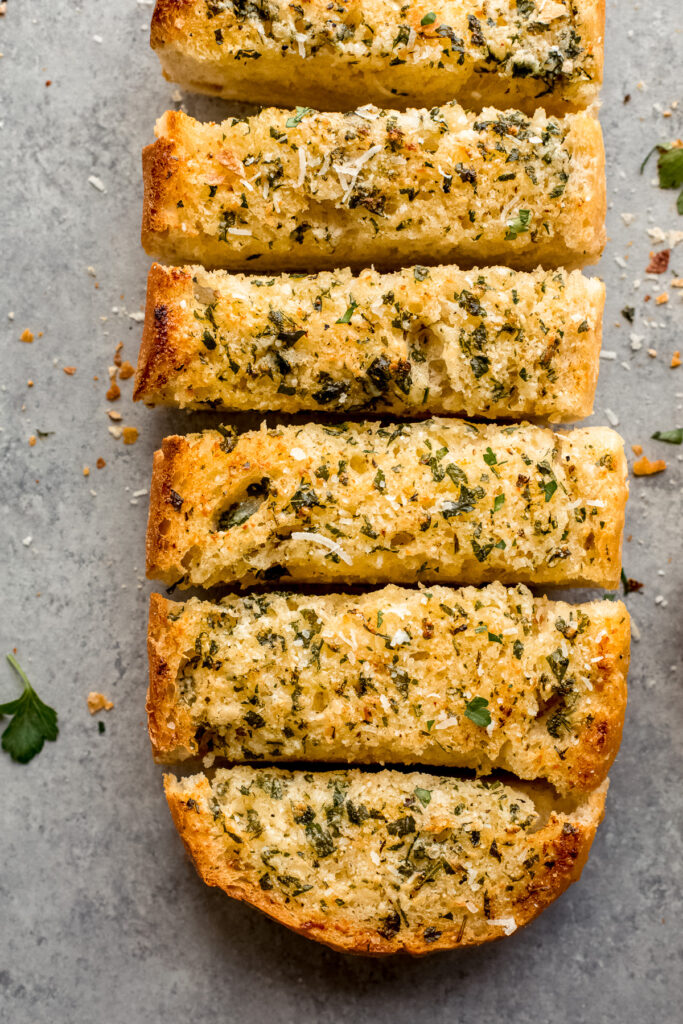 Lastly, you can't go wrong with salad and bread for lunch, like our Chopped Antipasto Salad or Greek Chickpea Salad with Arugula.
More Bread Recipes
Print