Healthy Apple Cinnamon Pancakes
Healthy apple cinnamon pancakes with white whole wheat flour, honey, shredded apples, and cinnamon. You won't believe how fluffy these are!
Serve them with butter and pure maple syrup for a yummy fall breakfast. Or enjoy these cold the next day for a snack topped with plain Greek yogurt and no-can Strawberry Blueberry Jam. So good!
The best part of fall besides everything pumpkin is the apple season. There are so many varieties of apples to choose from and you can incorporate them into every meal.
Everything from white chicken chili with apples, apple walnut salad, and apple crisp with coconut oil. Now you can make the yummiest apple cinnamon pancake recipe.
These apple pancakes are so fluffy and full of apple flavor. Not to mention they're made with white whole wheat flour and sweetened only with honey.
The trick to getting these pancakes super fluffy is milk and little vinegar. Combine the two and you have homemade "buttermilk" and we know that buttermilk makes the best pancakes, just like in our pancakes with syrup recipe.
The rest of the recipe is incredibly basic and easy. You can use any variety of sweet apples, such as Fuji, Gala, Honeycrisp, or Ambrosia.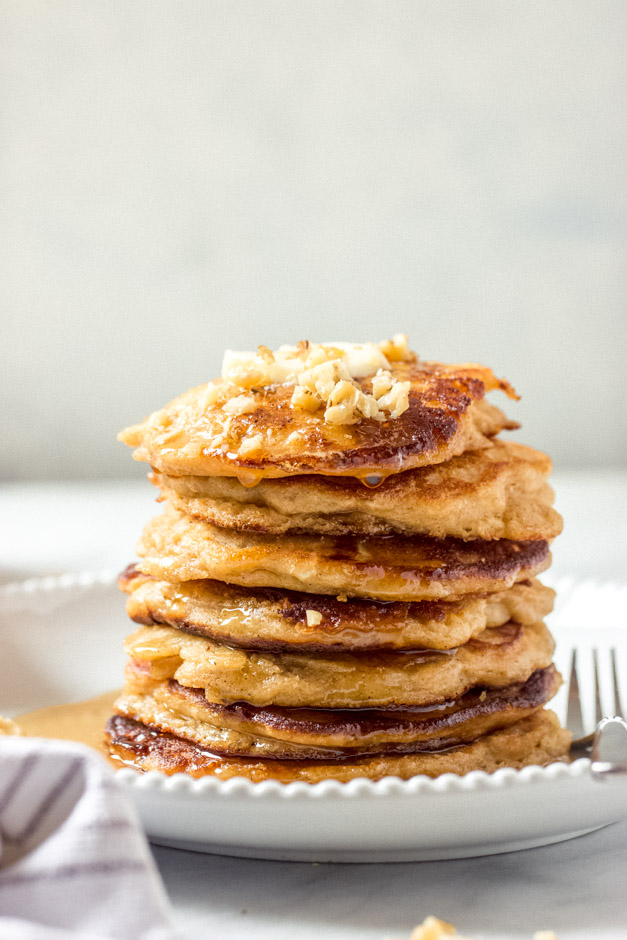 How to Make Apple Cinnamon Pancakes
Step 1: Make buttermilk – combine the milk and vinegar together. Let the mixture stand for 5-8 minutes. It will curdle and that's exactly what you want.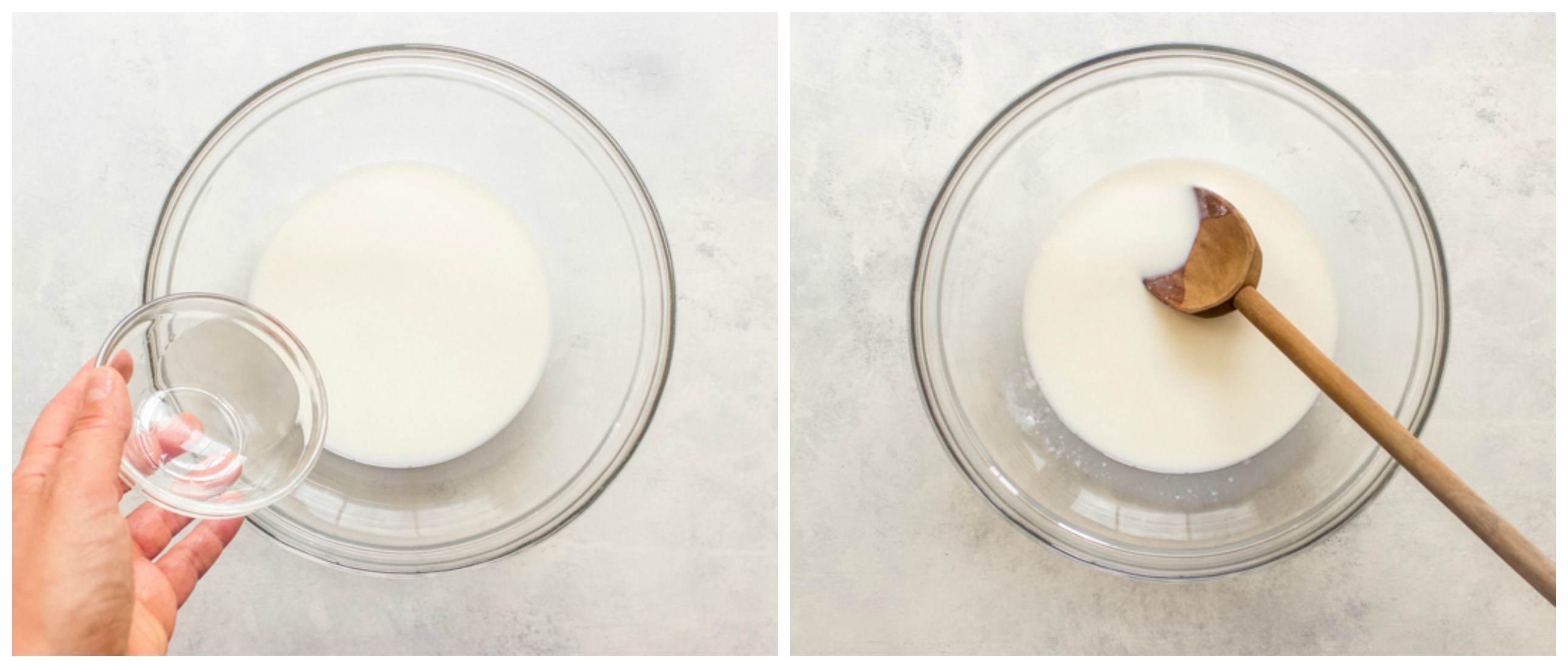 Step 2: Dry ingredients – in a mixing bowl, whisk together the flour, baking powder, cinnamon, and salt.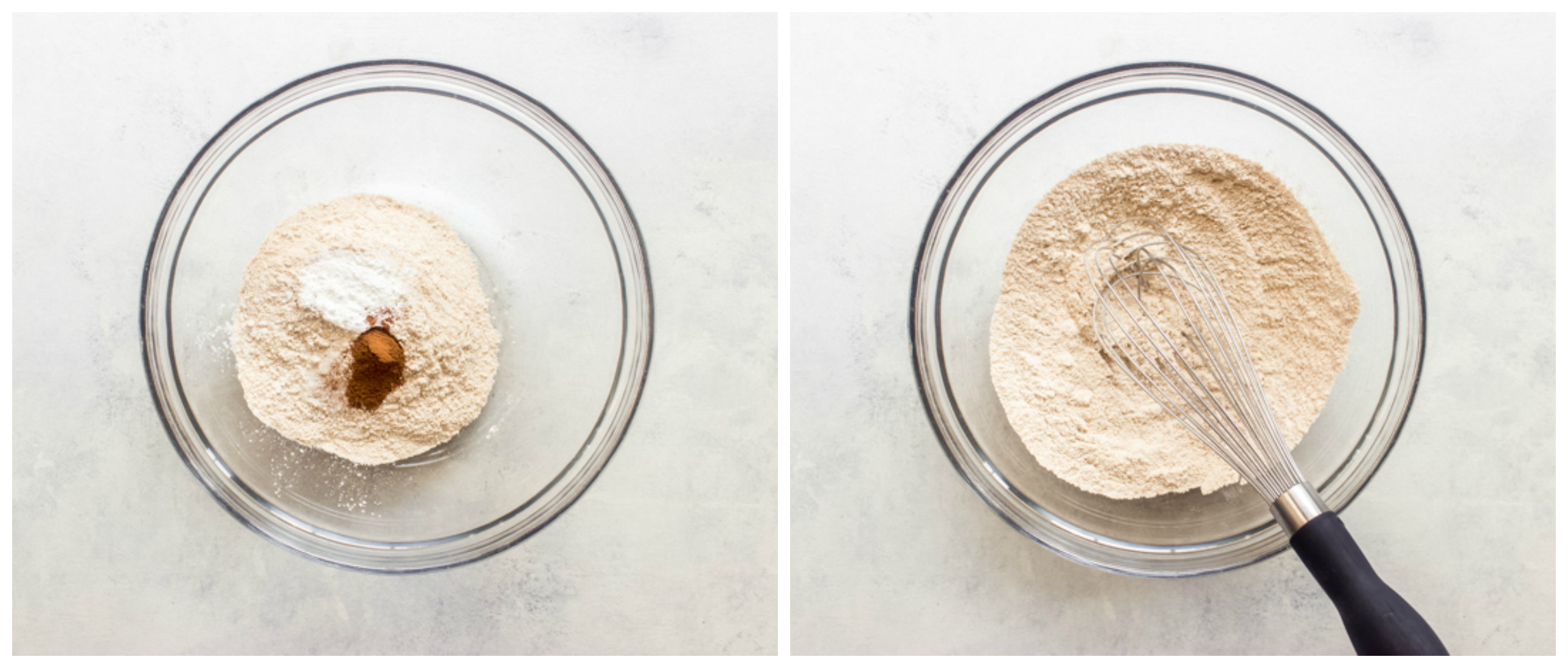 Step 3: Wet ingredients – to the milk mixture, add the egg, butter, honey, and vanilla. Whisk until blended.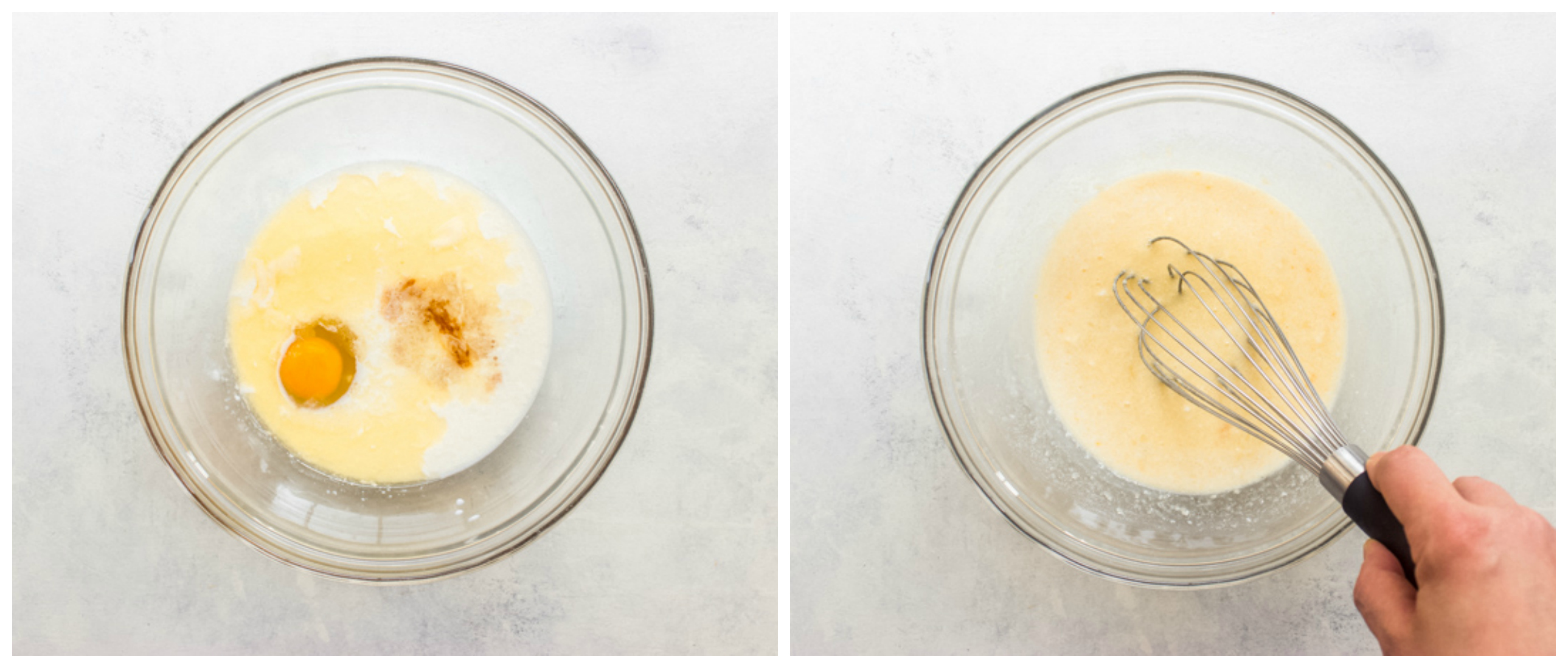 Step 4: Combine dry + wet ingredients – pour the milk mixture into the flour and using a wooden spoon, stir until combined. Do not overmix. Gently stir in the shredded apples and let the mixture rest for 5-10 minutes.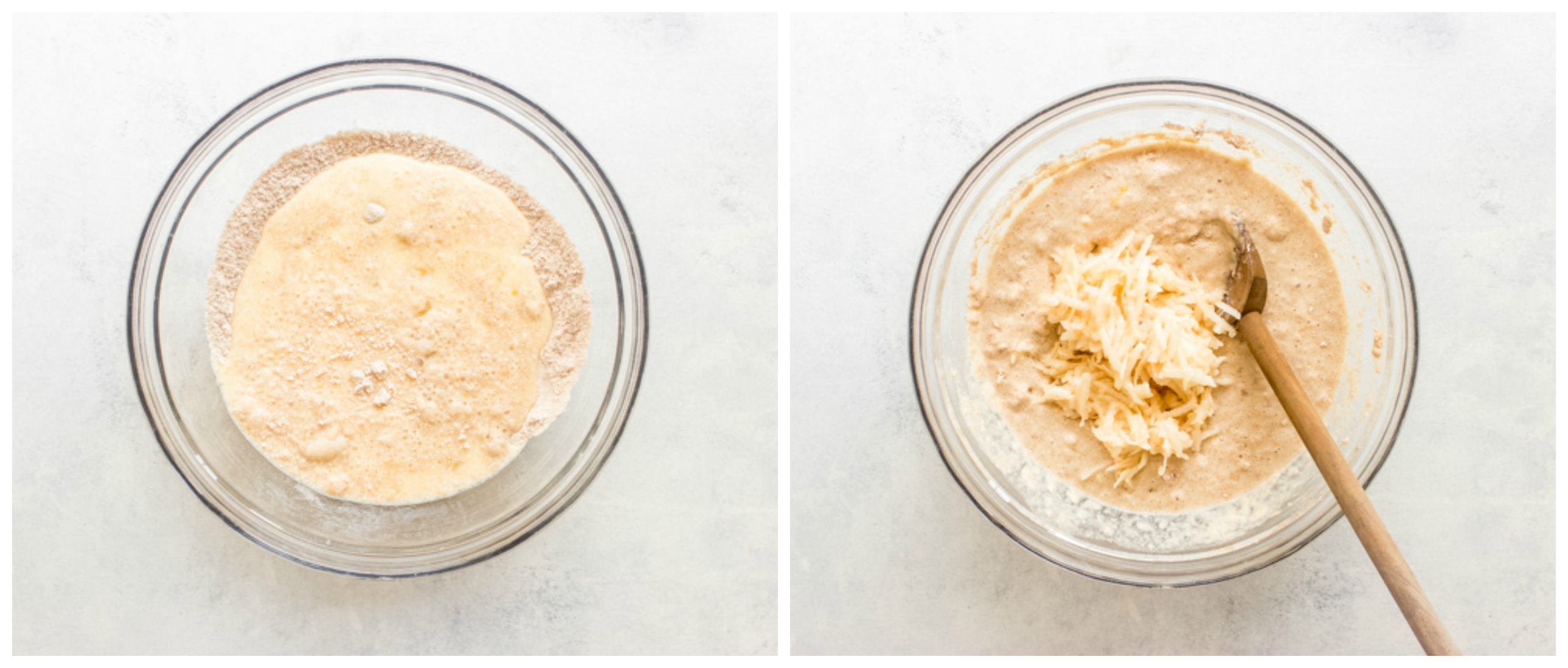 Step 5: Cook the pancakes – heat a non-stick pan over medium heat. Coat the skillet with either cooking spray or butter.
Pour 1/3 cup of pancake batter into the skillet. Cook for about 2-3 minutes or until you see little bubbles on top and the edges starting to turn golden brown.
Flip and cook for another 1-2 minutes until the pancakes are cooked through.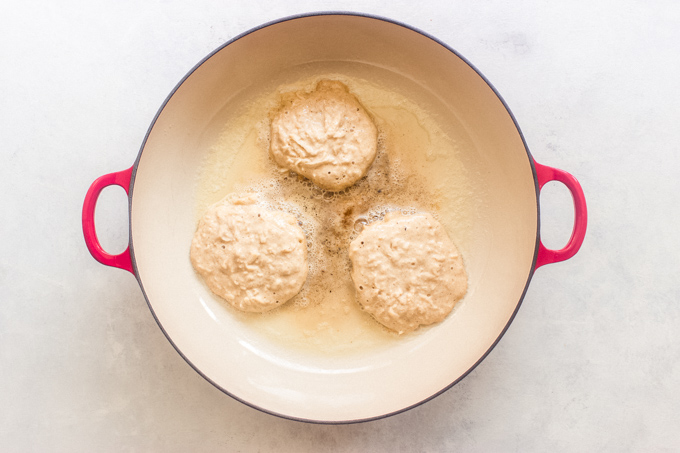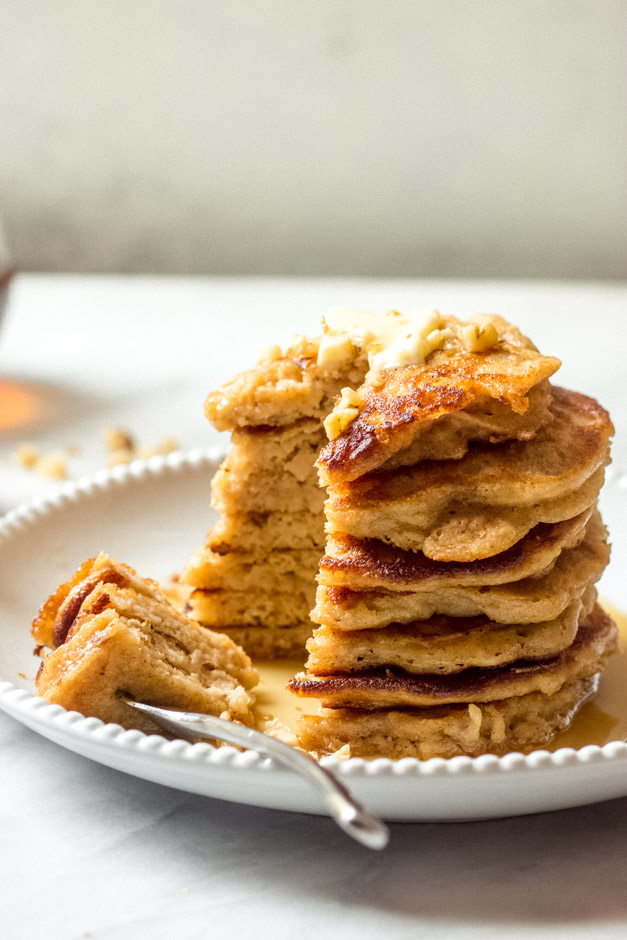 Toppings for Pancakes
Pure maple syrup – classic and always a favorite! Tip: warm your maple syrup before serving.
Honey Vanilla Mascarpone – so good and creamy!
Greek yogurt
Jam
Fresh fruit
Healthy caramel sauce – this one looks amazing!
Nuts – toasted pecans, walnuts, or almonds
Love fall-inspired breakfast recipes? Try our Healthy Pumpkin Cream Cheese Muffins or Pumpkin Pecan Granola.
More Pancake Recipes
Print