Twice Baked Spaghetti Squash with Garlic Cheese
Twice-baked spaghetti squash with artichokes, spinach, four kinds of cheese, and plenty of garlic is an incredibly easy way to enjoy roasted spaghetti squash.
Serve it as a main dish alongside Chopped Greek Salad with Avocado or as a side. It's cheesy, tender, and stuffed with so much goodness.
Roasted Spaghetti Squash
Roasted spaghetti squash is one of those secret vegetables that, when cooked, it has the texture and appearance of spaghetti strands. So you can do so much with it.
I personally love to roast it; stuff it with artichokes, spinach, garlic, and cheeses; and then roast it again.
I use a combination of ricotta, mozzarella, Parmesan, and provolone cheese. All this cheese, combined with plenty of garlic, is seriously a match made in heaven.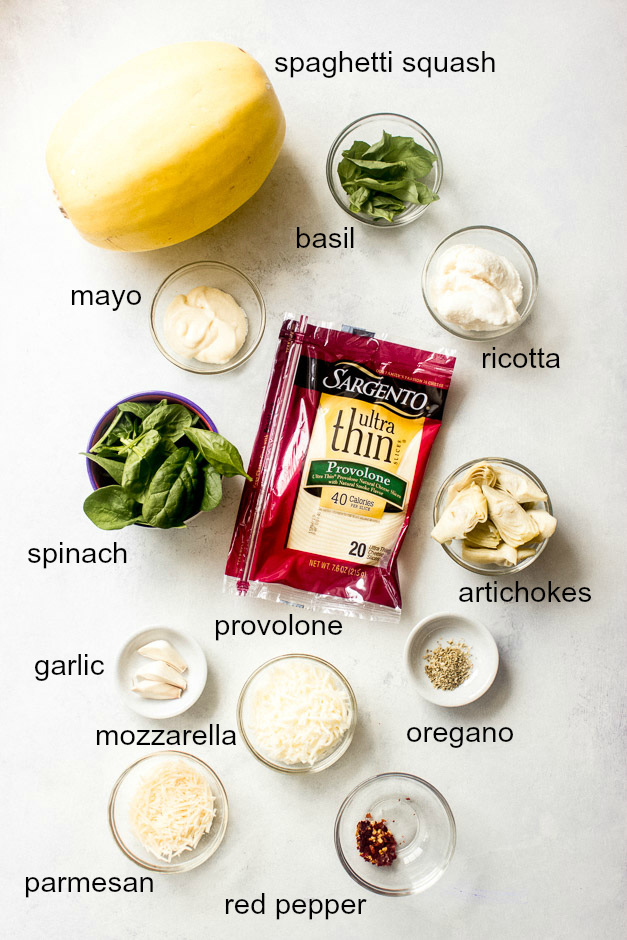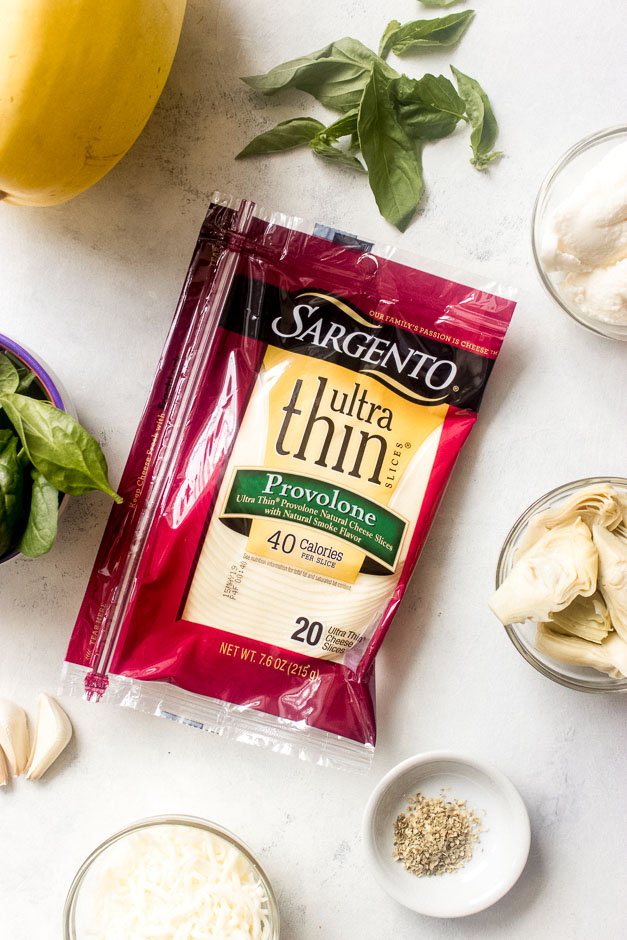 What is the Easiest Way to Cut Spaghetti Squash?
The easiest way to cut a spaghetti squash is to first nuke it. It slightly softens, making slicing a little easier. Simply place the spaghetti squash into a microwave and cook on high for 3 minutes.
You can place the squash directly into the microwave or on a plate. Remove from the microwave and cool just enough to handle. Using a very sharp knife, slice through from the top to bottom lengthwise. Use a spoon to scoop out the seeds and then prepare the squash as needed.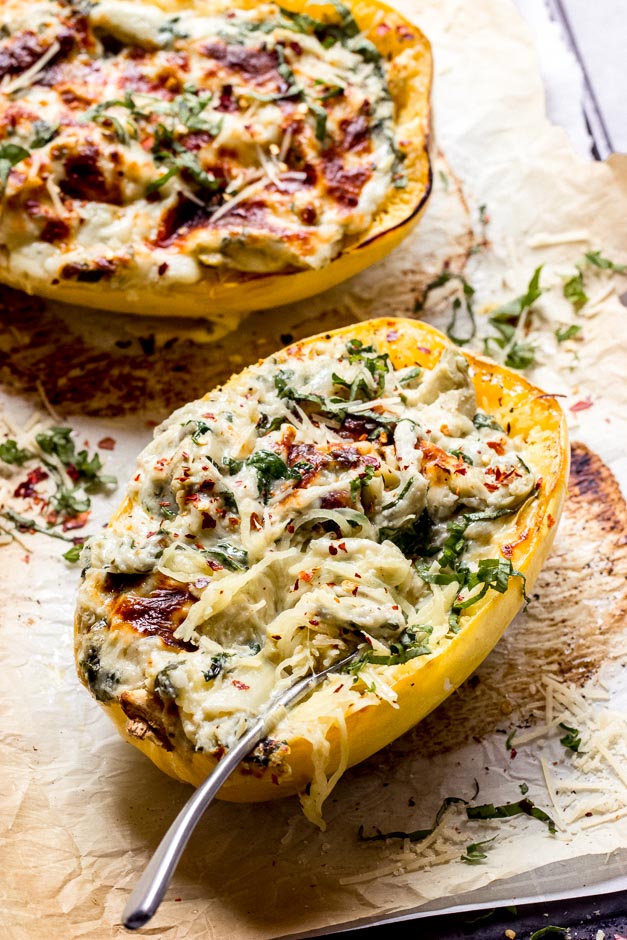 How to Cook Spaghetti Squash in Oven Cut in Half
Roasting spaghetti squash in the oven is incredibly easy to do. You'll need one (3 pound) spaghetti squash, olive oil, salt, and pepper. Also, a rimmed baking sheet lined with parchment paper or aluminum foil.
Place the spaghetti squash halves cut-side up onto a flat surface, such as a cutting board or directly onto the prepared baking sheet.
Drizzle the insides of each squash half with a little olive oil and rub it all over the inside. Sprinkle the inside with salt and pepper lightly, then place them cut-side down on the baking sheet.
Bake for 30 to 40 minutes, until the cut sides are turning golden and the interiors easily shred with a fork.
Remove from the oven and let it cool just enough to handle. After cooled, flip the spaghetti squash back to cut-side up and, using a fork, scrape the inside into spaghetti strands, leaving the strands inside the squash cavities.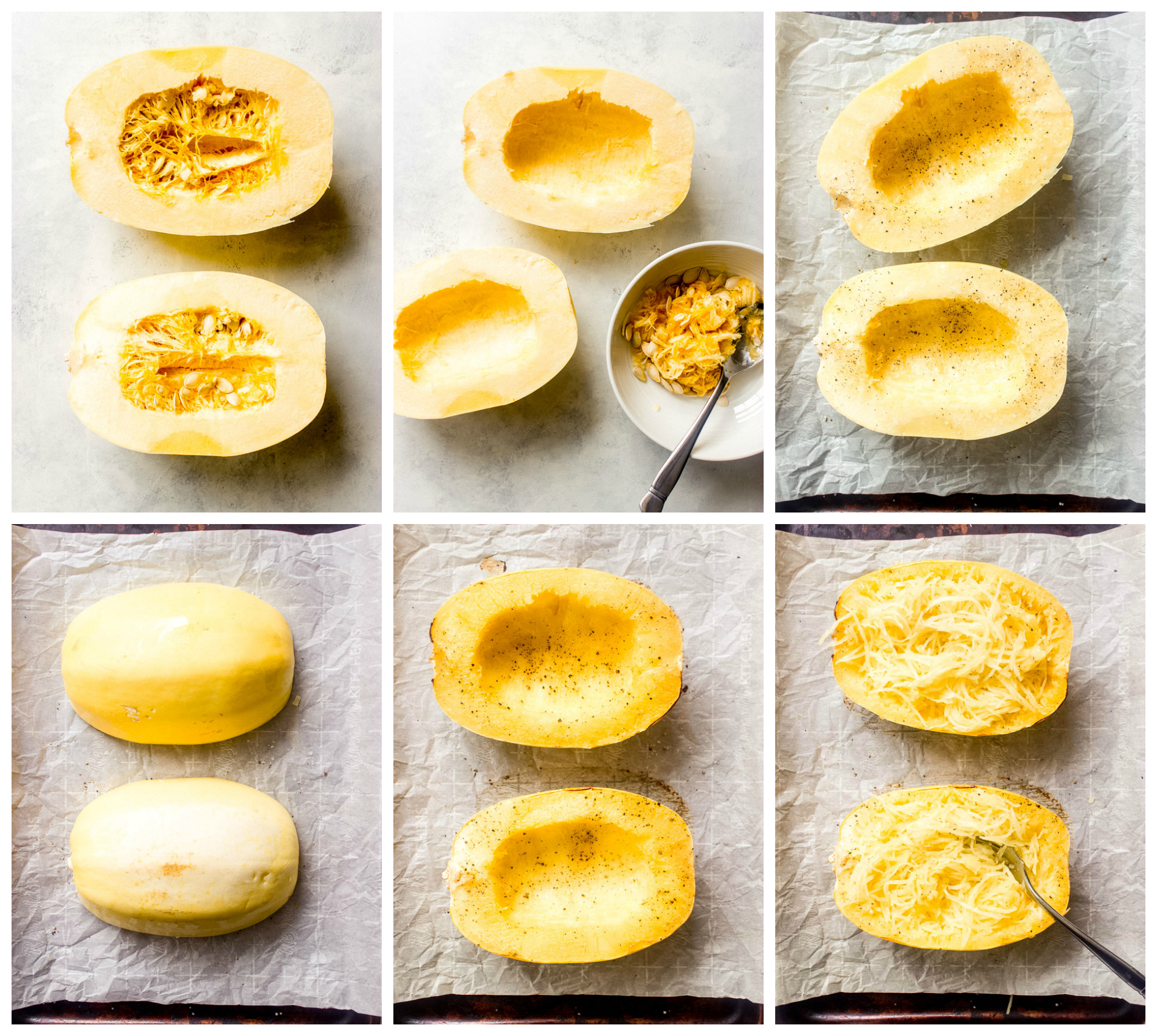 How to Make Twice-Baked Spaghetti Squash
After you have roasted the spaghetti squash and shredded the insides into spaghetti strands, you'll want to make the filling to stuff the squash and roast the second time around.
Step 1: In a mixing bowl, combine artichokes, spinach, ricotta, mozzarella, parmesan, mayo, garlic, oregano, and basil. Season the mixture with salt and pepper, to taste.
Step 2: Top each roasted spaghetti squash half with two slices of provolone cheese and artichoke spinach mixture, dividing evenly among both halves. Top with two more slices of provolone cheese.
Step 3: Bake for 10 minutes or until heated through and the cheese has melted.
Step 4: Serve sprinkled with red pepper flakes and fresh basil.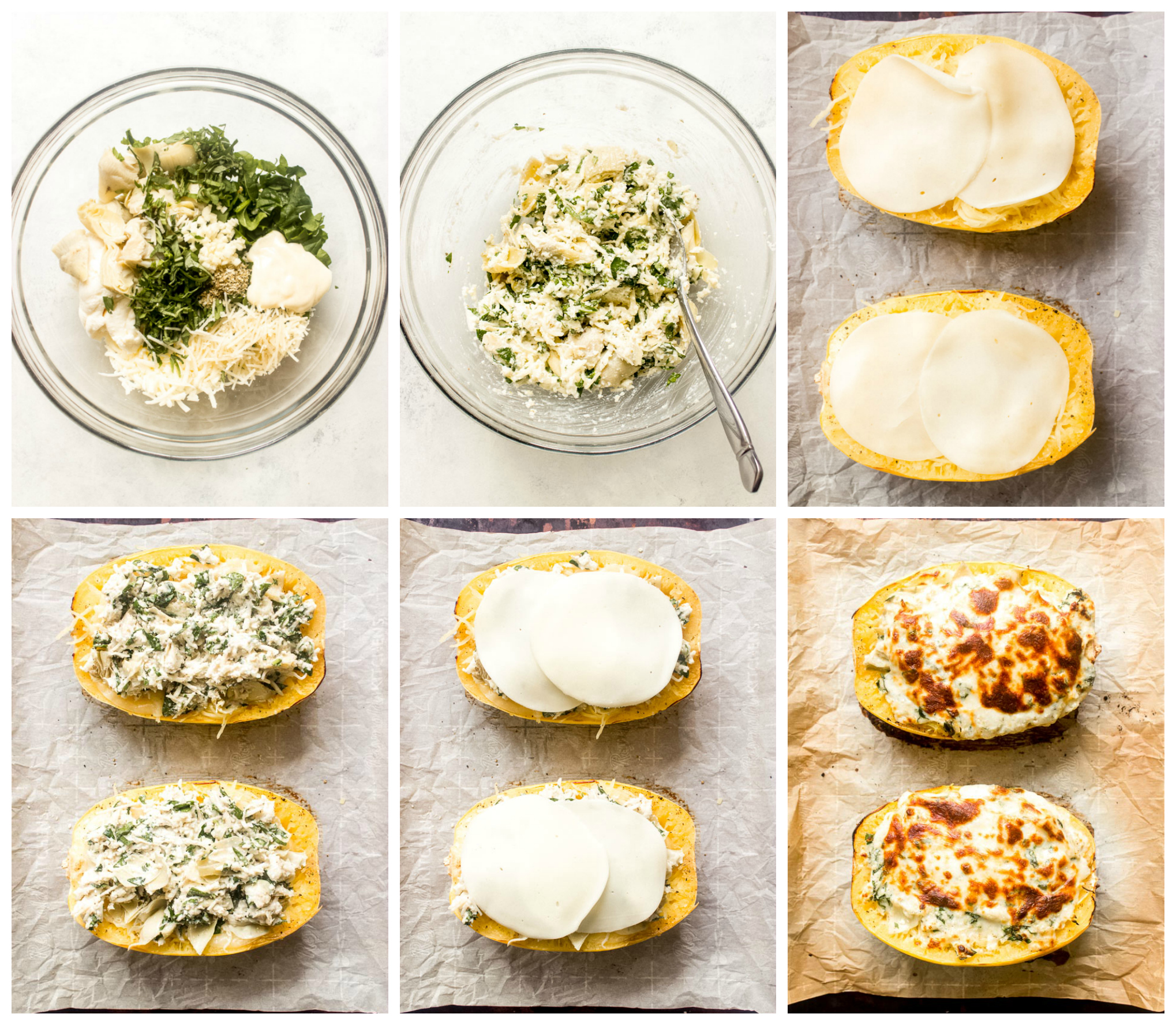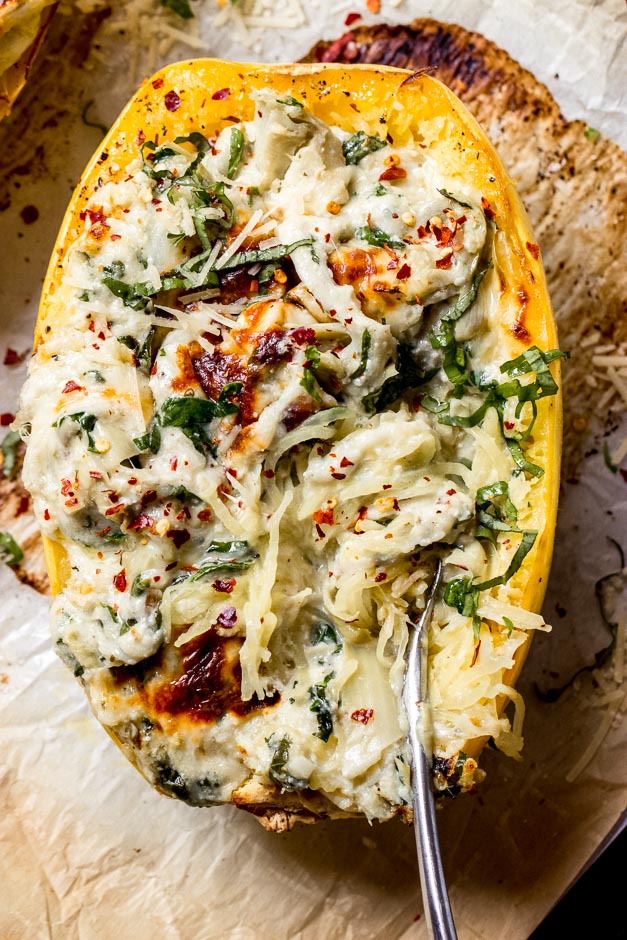 More Stuffed Vegetable Recipes
Print