Pineapple Black Bean Salsa
Pineapple salsa with creamy avocado, beans, jalapeño, cilantro, and lime juice. It's the most delicious combo of sweet and spicy.
Homemade salsa is so simple and easy to make at home! This pineapple black bean salsa is a little sweet and a little spicy and very different from traditional tomato salsa.
It's made with fresh pineapple chunks, creamy avocado, black beans, plus spicy jalapeño.
It serves well with tortilla chips or chop it up into larger chunks to serve as a side dish alongside tex-mex inspired dishes, such as Spicy Shrimp Tacos or Chicken Fajita Lettuce Wraps.
Ingredients to Make this Recipe
You'll need the following ingredients to make pineapple black beans salsa:
fresh pineapple
black beans
avocado
red onion
jalapeño
cilantro
lime juice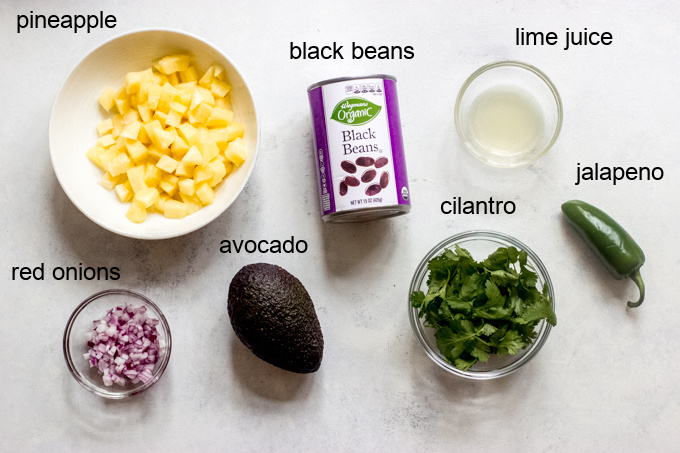 How to Make Pineapple Black Bean Salsa
In a bowl, toss to combine the pineapple, black beans, avocado, red onions, jalapeño, and cilantro.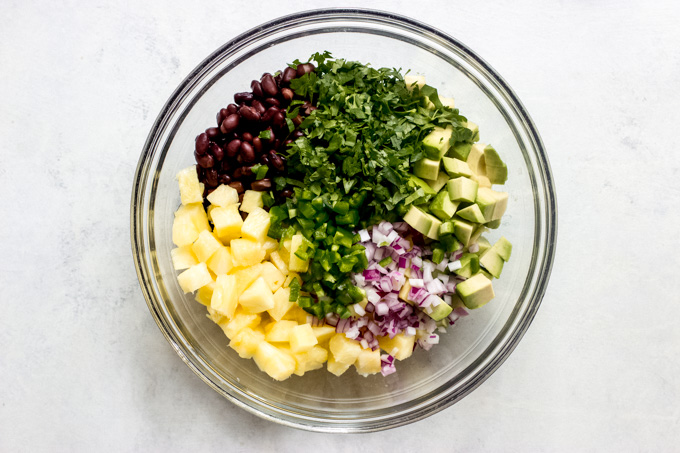 Season with salt and pepper to taste. Add lime juice and gently toss to combine.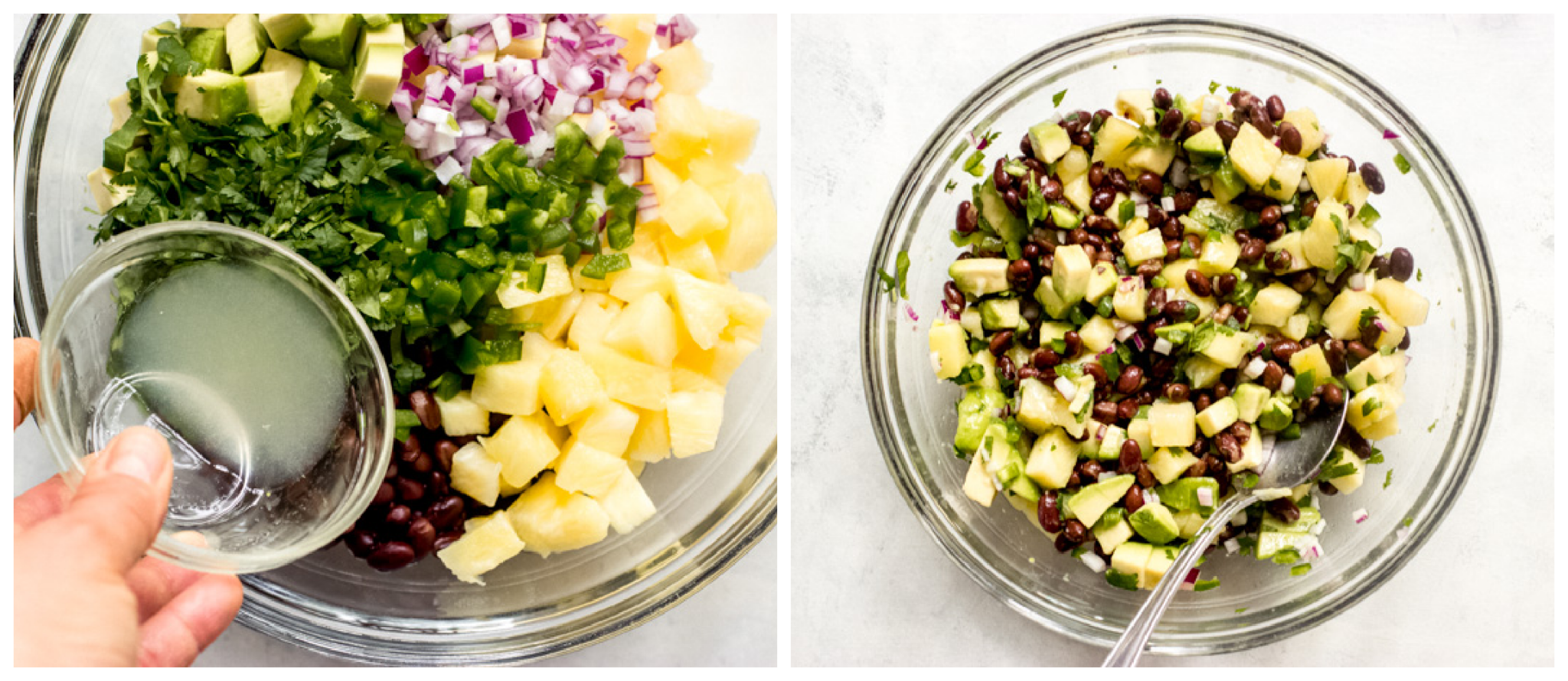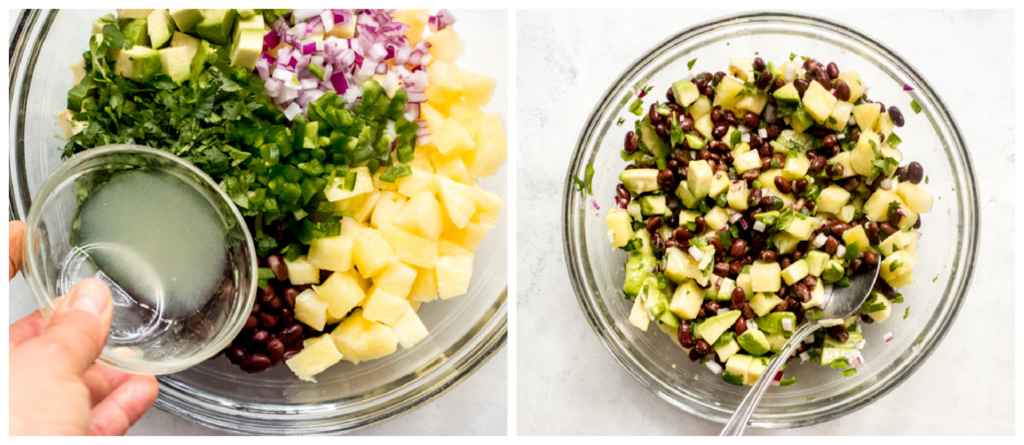 Cover and refrigerate for at least 30 minutes to allow the flavors to blend. Taste for salt and acidity before serving.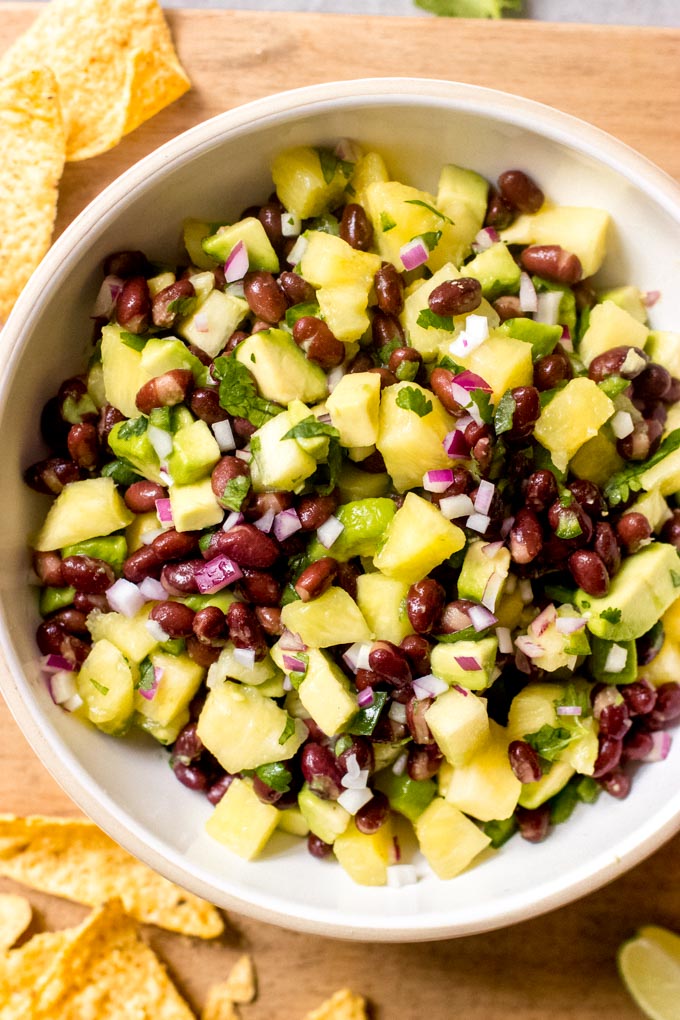 More Salsa Recipes
Print
Recipe originally published 7/8/2015.