No Bake 5-Ingredient White Chocolate and Peanut Butter Cookies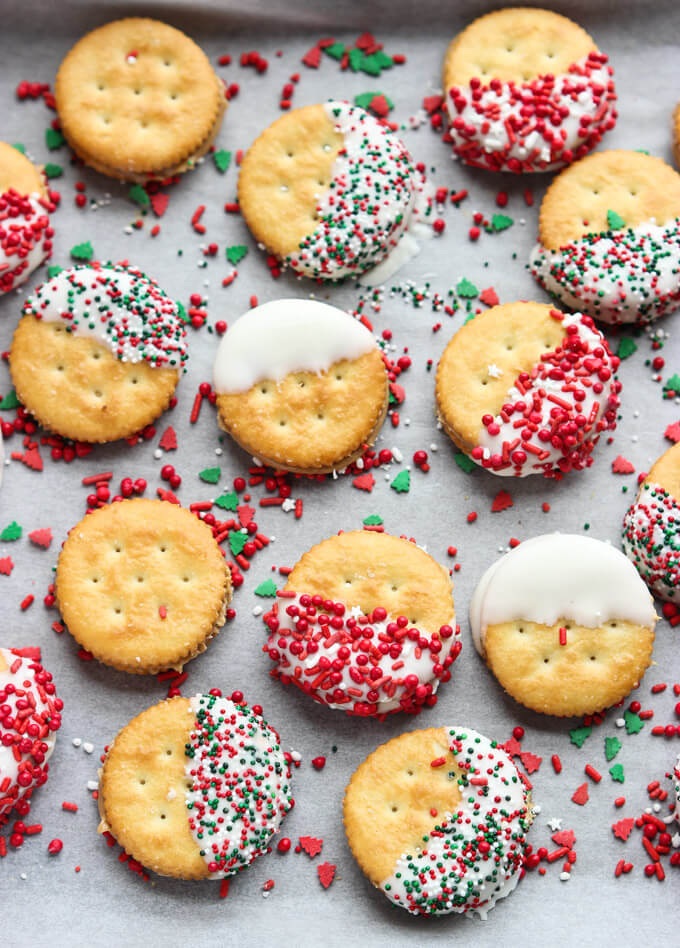 Happy Tuesday peeps!
I'm not sure about you guys but today is one of those days, where all I want to do is crawl under a blanket with a Pinterest screen in front of me and do nothing. It's raining, cold, and wet. Unfortunately my "to do" list is telling me today is going to play out a little different. We are hosting a small dinner party tonight for our good friends and of course, being the way I am, I want to cook everything and anything.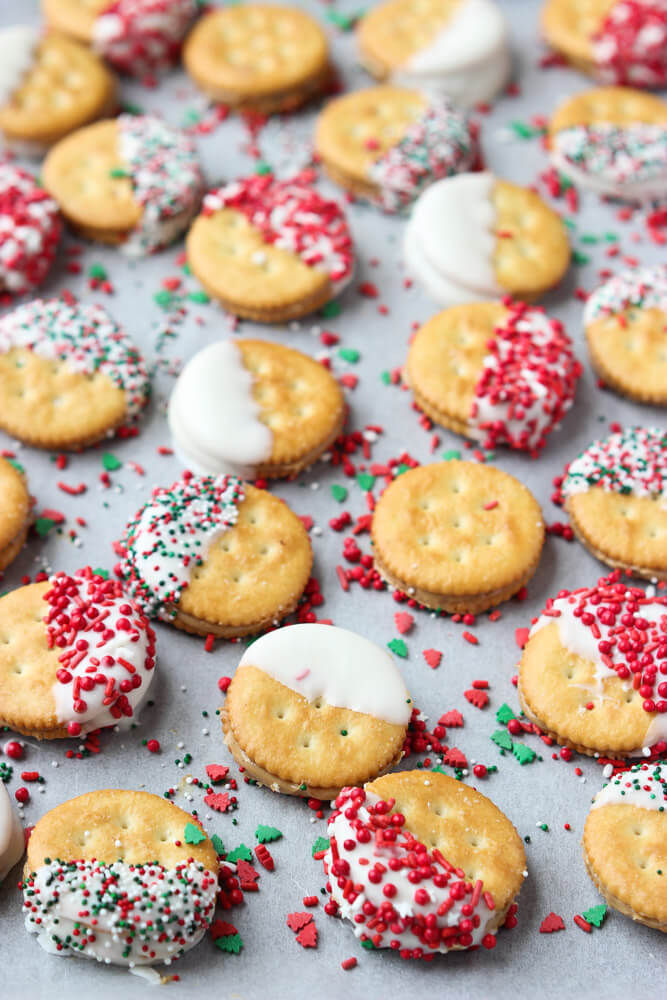 I have this crazy menu: Bruschetta Chicken (still tweaking the recipe and hopefully will post soon), Farro Salad with Beets – super excited to give this a try! It's an absolutely new idea that I'm working on. Lemony Caesar Salad, Mussels in Tomato Paprika Sauce and Fresh Mozzarella and Bruschetta Appetizer. It's a little bit of everything, minus the dessert because I think I currently have enough to feed a village.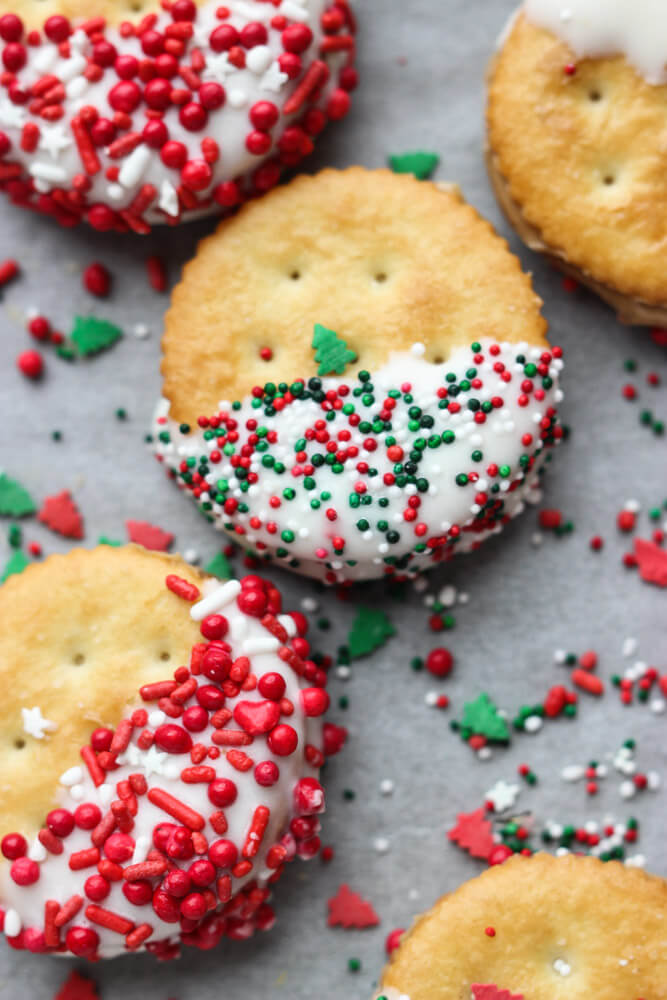 I'm not kidding guys but these last couple weeks, I've been producing cookies like there's no tomorrow! I usually give them away and even with that, I still have tupperware containers with leftovers, which for a night like tonight are perfect, iincluding these No Bake 5-Ingredient White Chocolate and Peanut Butter Cookies.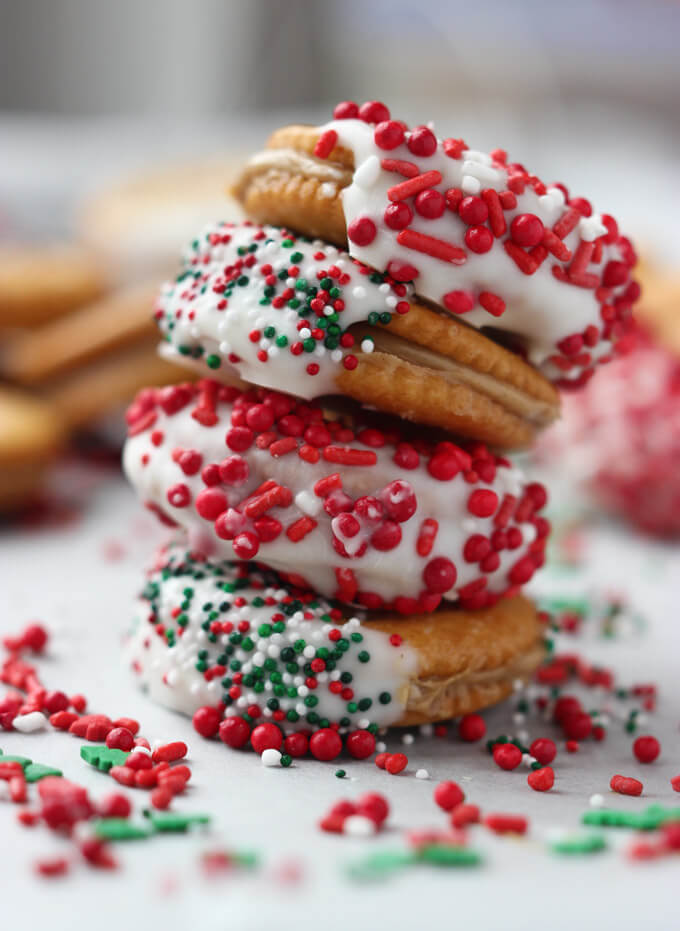 If you're anything like me and go crazy with food when hosting a dinner party but don't have the time to cook, then these are a perfect little dessert to serve up. There's no baking involved or any crazy tools. You can make these up to one day in advance or day of. All you need is Ritz crackers, peanut butter, candy melts, white chocolate, sprinkles, and 30 minutes of your time. That's it!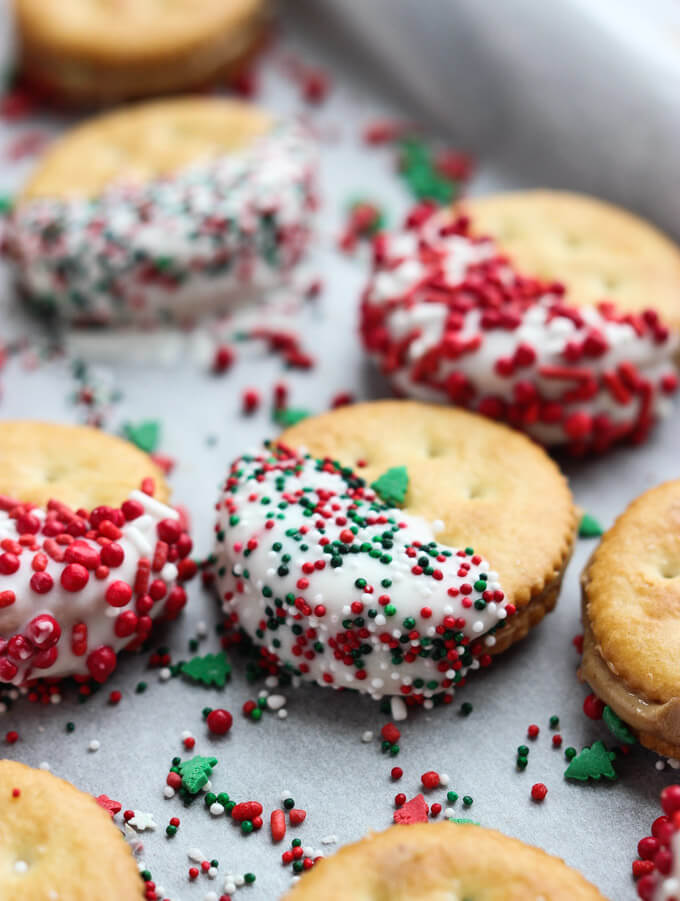 These are a perfect sweet and salty combo but with a festive, cute-sy look 🙂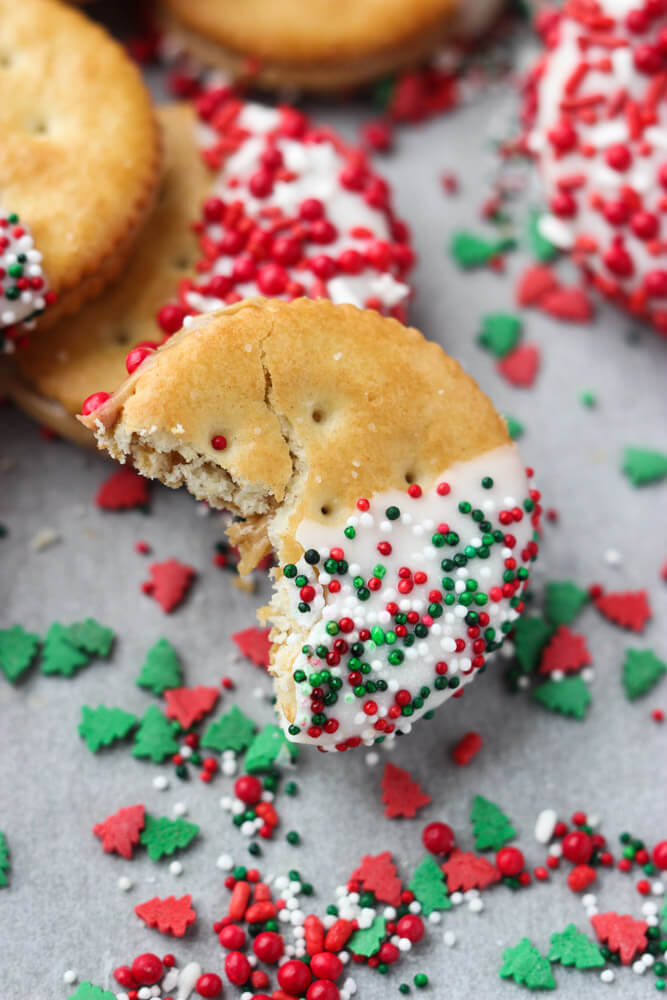 Print No Bake 5-Ingredient White Chocolate and Peanut Butter Cookies
Prep Time: 30 mins
Total Time: 30 mins
Yield: 28 cookies 1x
---
1/2 cup creamy peanut butter
56 Ritz crackers
6 oz. vanilla-flavored candy melts
1/4 cup white chocolate chips
Holiday sprinkles
---
Instructions
Spread peanut butter on one side of the cracker and top with another cracker. Repeat with all of the crackers and peanut butter. You will have a total of 28 cookies.
Place the crackers on a parchment lined cookie sheet and chill in the freezer for 5 minutes.
In a microwave safe bowl, microwave the candy melts and chocolate chips on high for 2-2 1/2 minutes, stirring every 30 seconds until smooth.
Dip one side of the chilled crackers in the chocolate; immediately cover with sprinkles and place flat on a cookie sheet. Repeat with the remaining crackers.
Let the cookies stand until chocolate has set. Enjoy!
---
Notes
Store at room temperature, covered, no more than for 1-2 days.