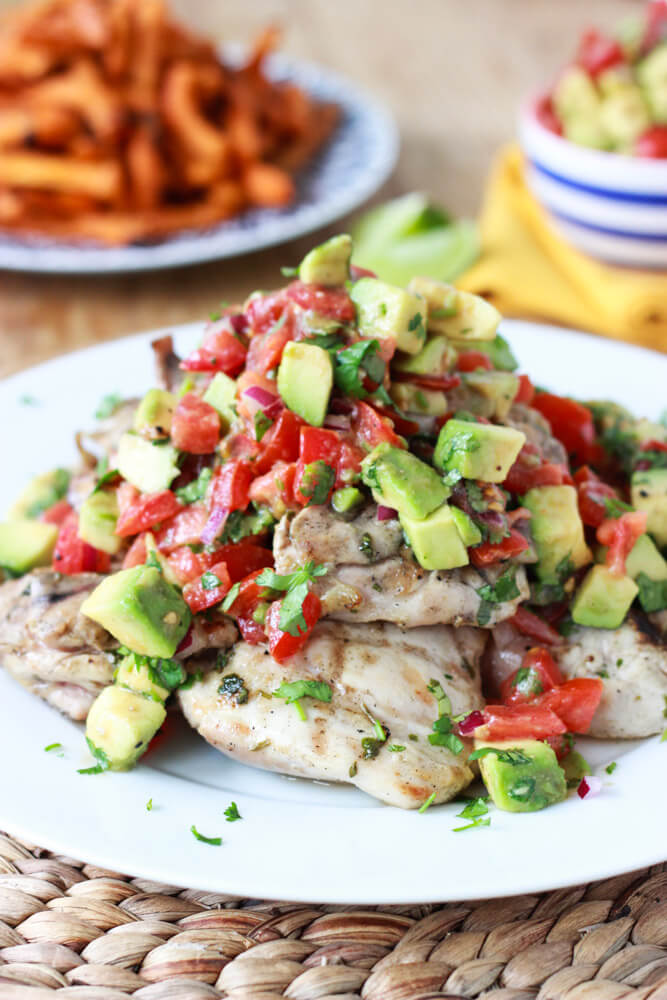 Happy Sunday y'all!
I'm sharing my go to effortless dinner idea that only takes 30 minutes to prep and is perfect for a typical mid-week dinner or for your next get together. It's healthy, quick and versatile. Plus kiddos love it!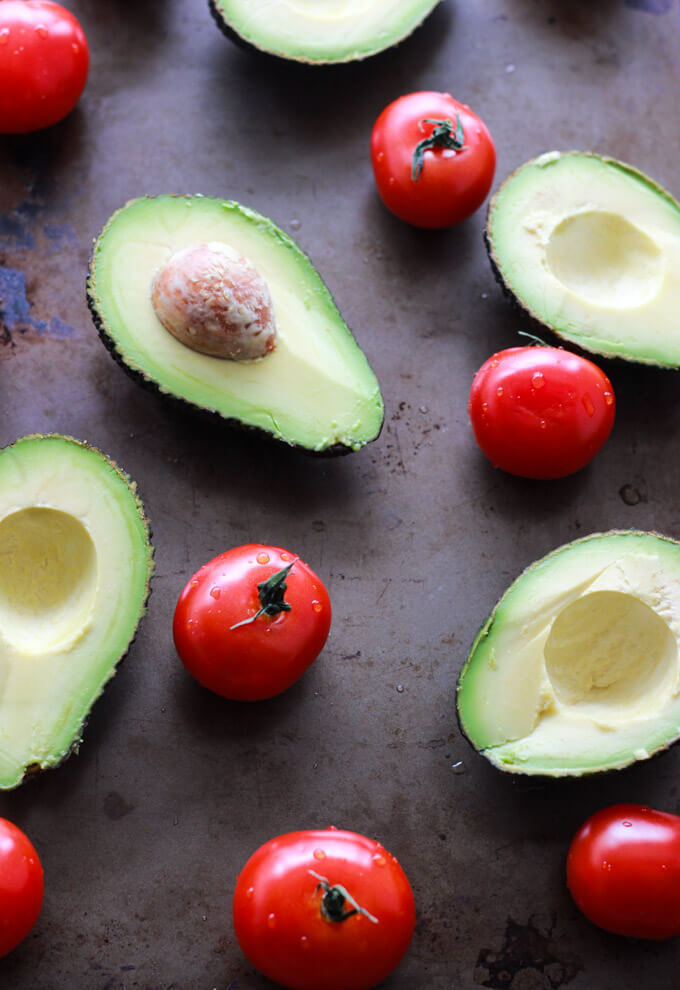 My nieces were visiting this past week and it still amazes me how much little humans can eat. I planned a menu that didn't involve me being in the kitchen for hours but was still home made, healthy and most importantly kid friendly. 30 Minute Cilantro-Lime Chicken with Avocado Salsa was on the menu X2! One day, we had it as mini sliders and the next day, as is, with side of sweet potato fries.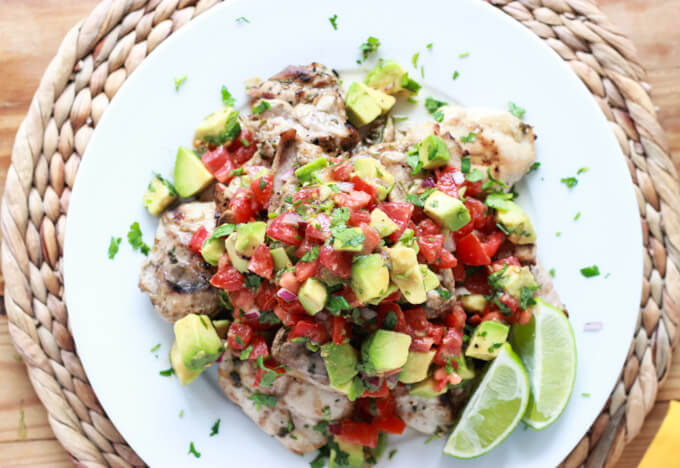 What I love best about this chicken is that it takes only 30 minutes to prep: 5 minutes to marinate the chicken,  10 minutes to grill and the rest to chop and assemble the avocado salsa. I used chicken thighs instead of chicken breasts as they are smaller, juicy and take less time to grill than the breasts. You can use chicken breasts but allow them to cook for a bit longer.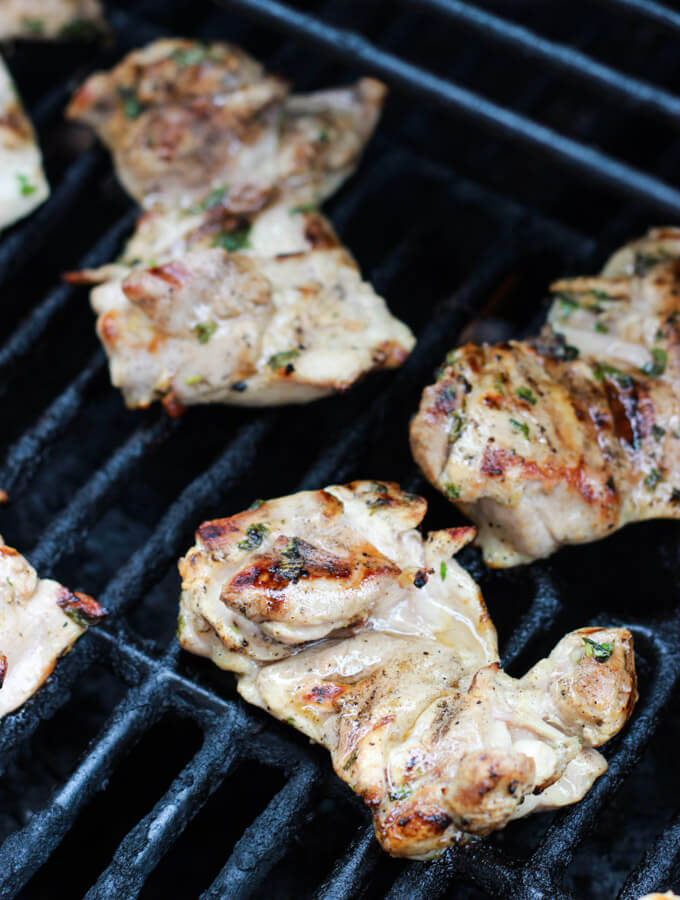 30 minutes in the kitchen and more time for the family 🙂 always a good thing.
30 Minute Cilantro-Lime Chicken with Avocado Salsa
Ingredients
Chicken

2 1/2 lbs. boneless, skinless, chicken thighs
3 Tbsp. chopped fresh cilantro
3 Tbsp. lime juice (about 1 1/2 limes)
2 Tbsp. extra-virgin olive oil
3 large garlic cloves, pressed
1/2 tsp. fine sea salt
fresh ground pepper

Salsa

1 cup chopped tomatoes
2 avocados, diced
3 Tbsp. chopped fresh cilantro
2 Tbsp. extra-virgin olive oil
1 1/2 Tbsp. red onion, finely chopped
1 tsp. fresh lime juice
sea salt and fresh ground pepper
Instructions
Chicken

In a medium bowl, combine the cilantro, lime juice, extra-virgin olive oil, garlic, and sea salt. Season with fresh ground black pepper, to taste. Add chicken to the bowl and marinate in the refrigerator for 5 minutes.
While the chicken is marinating prepare the salsa below.
Pre-heat the grill on high heat. Add the chicken and grill for 10-12 minutes (about 5 minutes per each side). You will notice that the thighs will start to shrink and plump up a bit when they are done.

Salsa

Combine the salsa ingredients in a small bowl. Season with salt and pepper, to taste. Serve with chicken. Enjoy!
https://www.littlebroken.com/2014/08/03/30-minute-cilantro-lime-chicken-with-avocado-salsa/
Katya @ https://www.littlebroken.com