Watermelon Balsamic Salad
A refreshing watermelon balsamic salad with cucumbers, arugula, and feta cheese. It's the perfect salad to enjoy on a hot summer day!
Or to serve as a side dish alongside our 30-Minute Cilantro Lime Chicken.
Watermelon balsamic salad with arugula and feta is something I could not get enough of on a trip to South Carolina. 
The combination of cold juicy watermelon with salty feta and sweet balsamic glaze is such a surprisingly pleasant flavor. It's very refreshing and light too!
The key to this salad is to chill the watermelon. I usually cut it up into cubes, chill it in the refrigerator, and then toss it with the rest of the ingredients.
I also like to add a light sprinkle of kosher salt before serving. It totally makes the watermelon flavor pop!
All About Watermelon
Best Month to Buy Watermelon? Watermelon season runs from May to September. The exact range depends on where you live. A good place to start is your local farmer's market. Local watermelons tend to be sweeter and fresher than imports.
How to Pick Watermelon? To pick the juiciest, sweetest melon, look for firm melons that smell sweet on the ends. A single yellow splotch is a sign of ripeness, but avoid melons with many splotches.
How to Make Watermelon Last Longer? Store whole melons at room temperature for 7 to 10 days. Once you slice it, stash extras in the fridge for about 3 days, covered. Don't forget to wash it first!
The watermelon salad dressing is simply balsamic glaze, which is balsamic vinegar, and some type of sweetener reduced until thick syrupy consistency.
You can make the balsamic glaze yourself or save time and pick up a bottle at the store.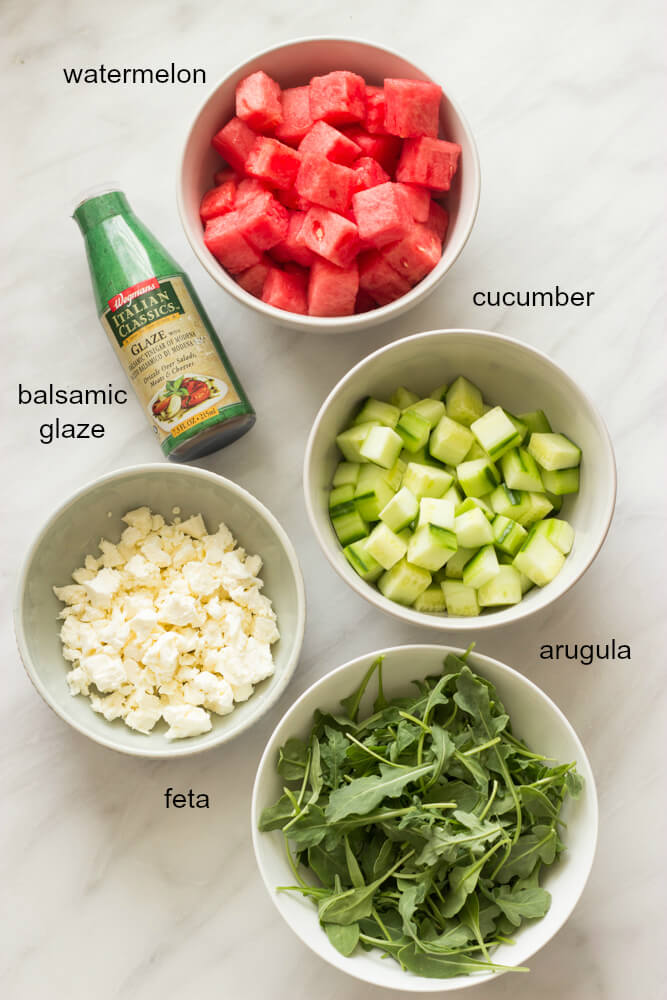 How to Make Watermelon Balsamic Salad
To make the salad have your watermelon chopped and chilled. It tastes the best when the watermelon is cold.
In a large salad bowl, toss the watermelon, cucumbers, and arugula together.
Drizzle with balsamic glaze. (As much as you like.) Add feta and sprinkle of kosher salt. Enjoy immediately!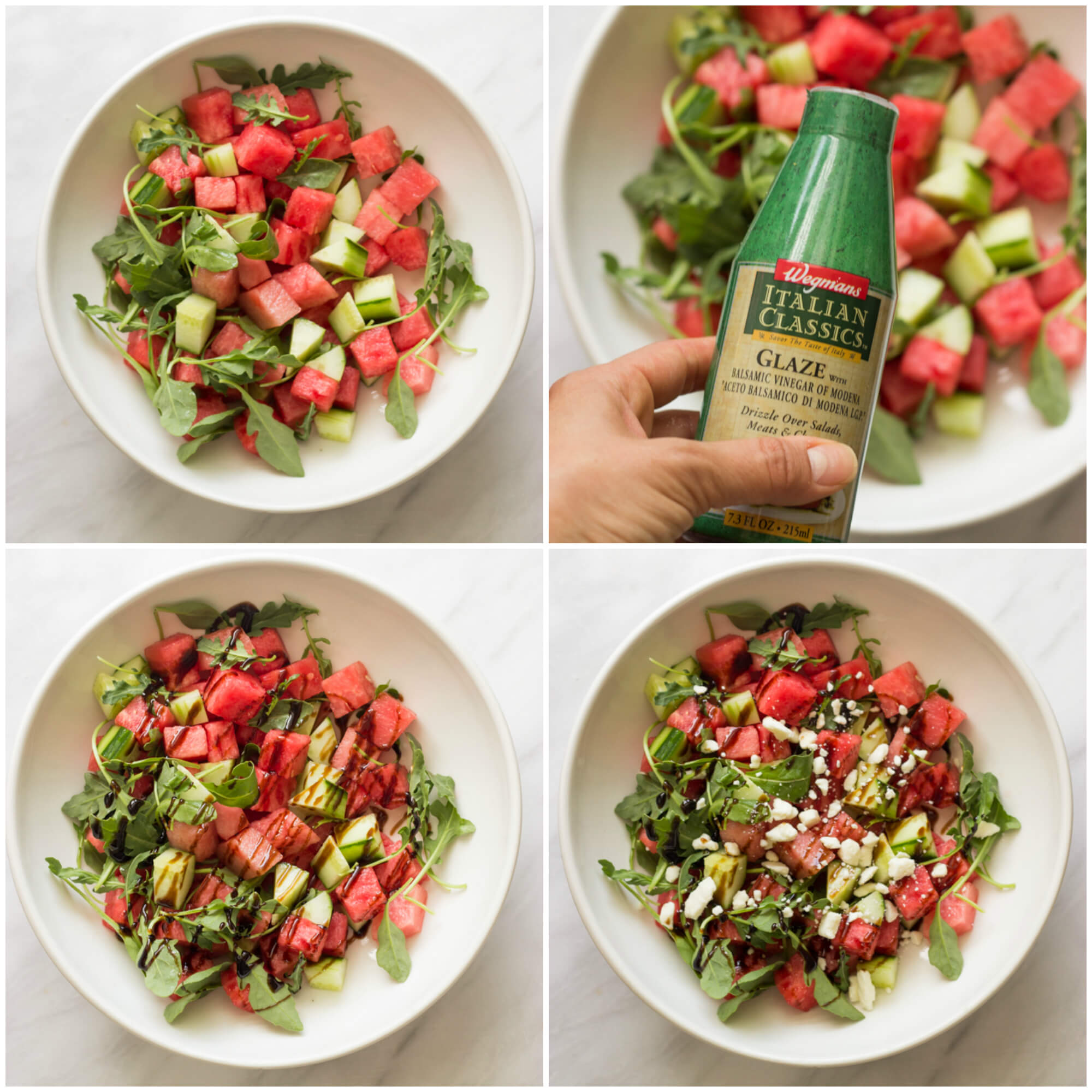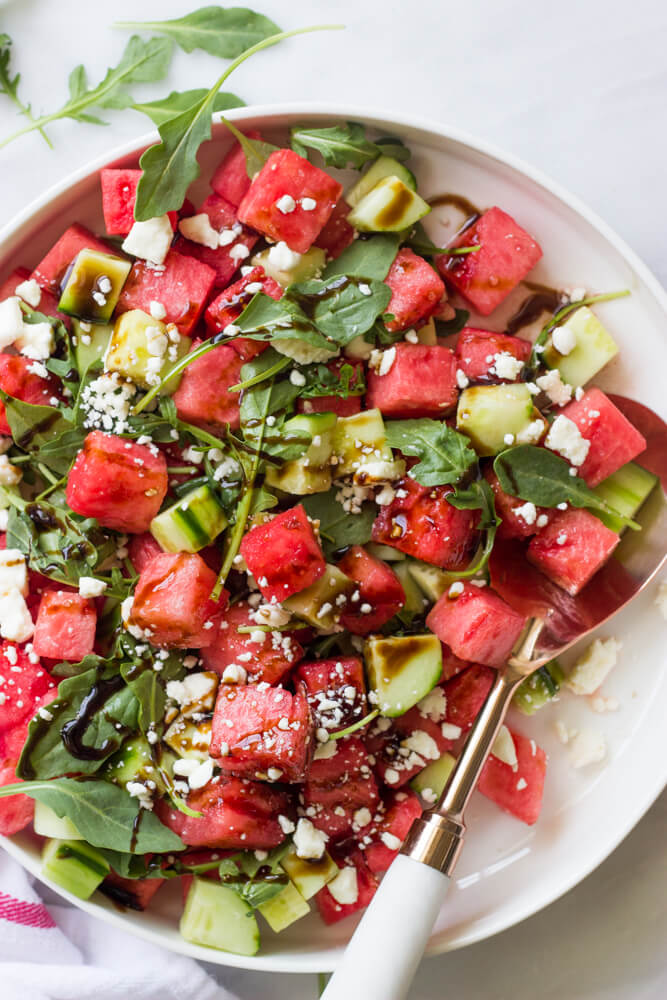 More Summer Salads
Print