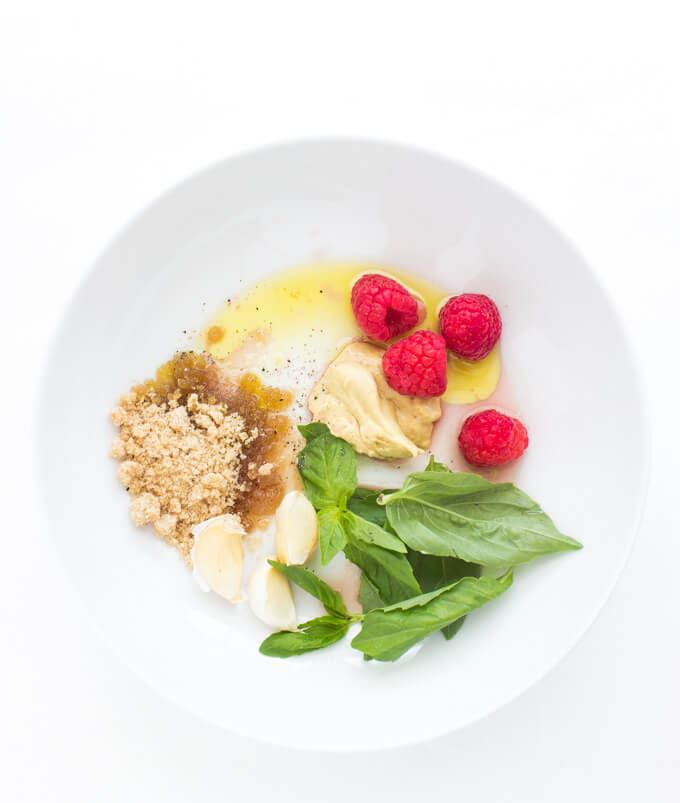 I'm back! Well, at least for this post. I had this genius plan before giving birth to Ava. Cook and shoot like a crazy woman and post when she's here. Well, my plan is failing big time. This week has been rough. Not gonna lie. I honestly forgot how much life a little newborn sucks out of you. I feel like I've been racing against time. All I can say is thank God for help!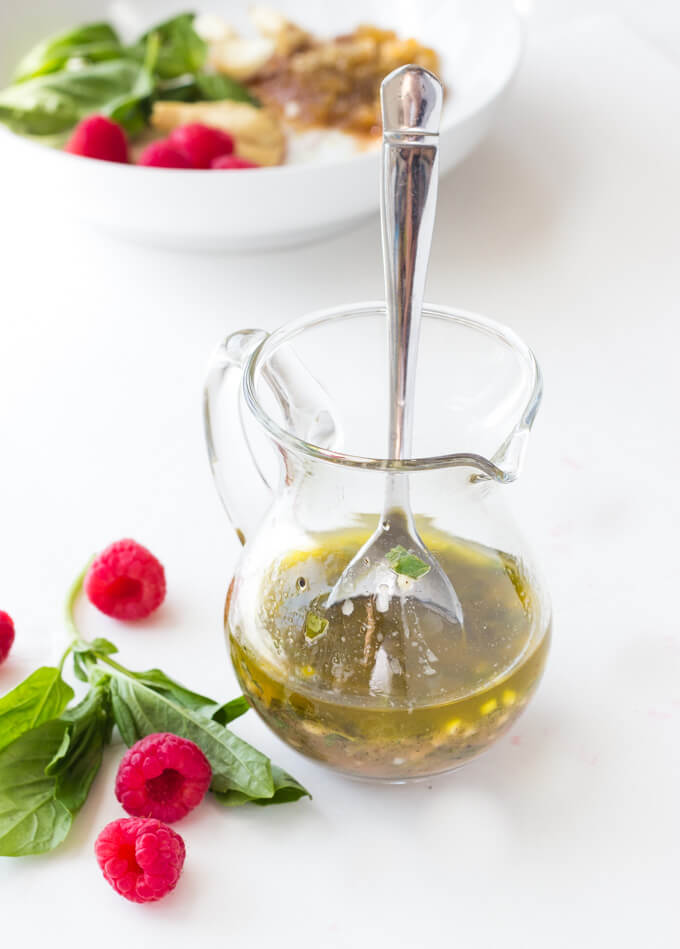 Max has been off this week playing Mr. Mom and I honestly don't know what I would do without him. He even offered to draft some posts for me 🙂 Despite hardly any sleep and feedings round clock, I've been enjoying every single minute with my little girl and my sweet husband. I'm trying to suck in every minute of it because before I know, it will pass.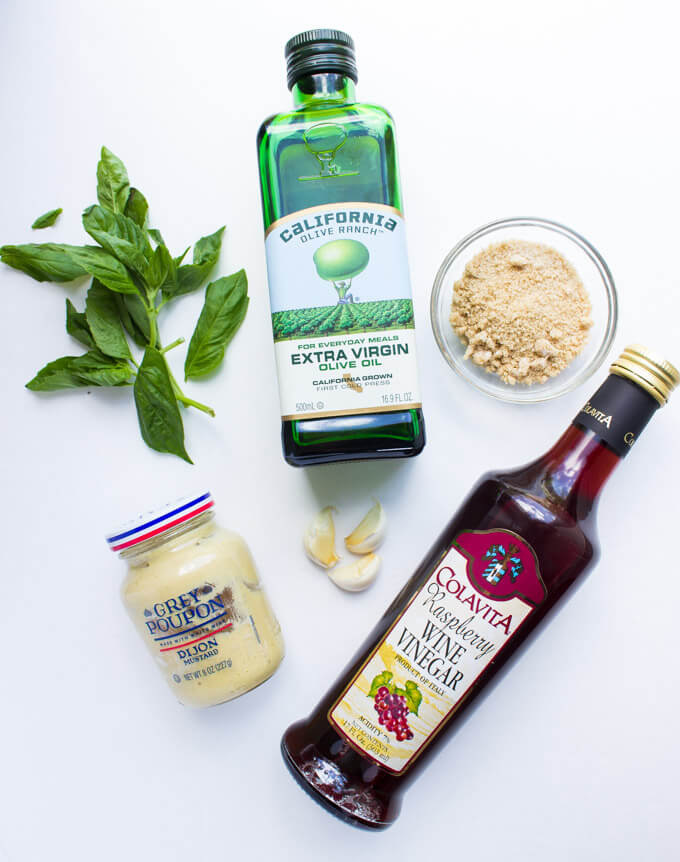 So, pardon my friends, as you might see a little less of me on here but I promise it's not for too long. 'Cause this mama likes her norm and I'm already anxious to get back in the kitchen.
For now though, let's talk about this salad vinaigrette. It's the only vinaigrette you will want to top all your summer salads!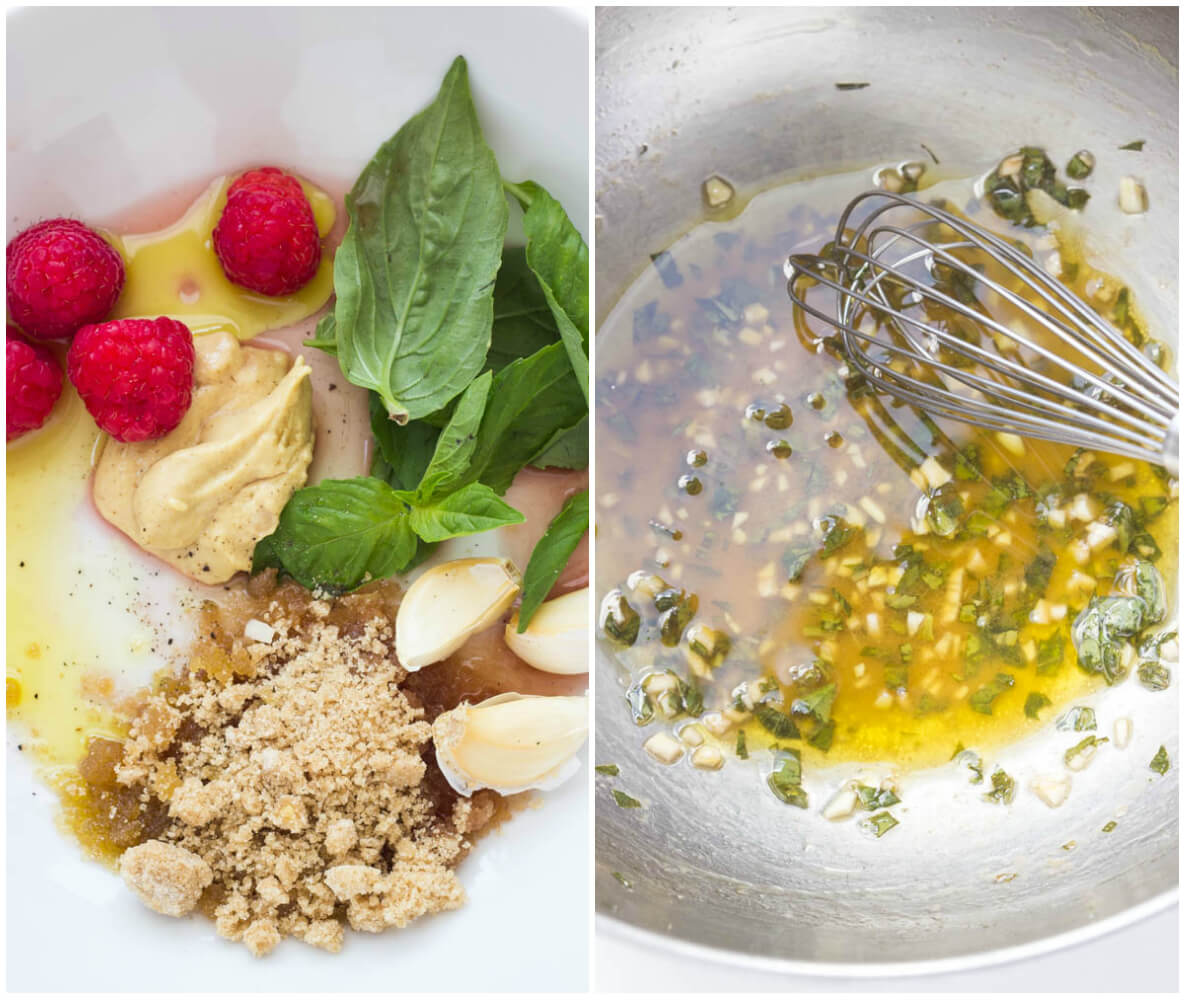 Think leafy greens, some fresh berries, and chicken tossed in this garlicky-basil-raspberry vinaigrette. Yum, right?! It's simple and light vinaigrette with splash of raspberry flavor. The splash of raspberry vinegar seriously what makes this vinaigrette from plain to wowza good 🙂 And it's not overpowering at all. Flavor of the garlic paired with sweetness of the vinegar and freshness of the basil is the perfect combination of opposite flavors that come together in a salad.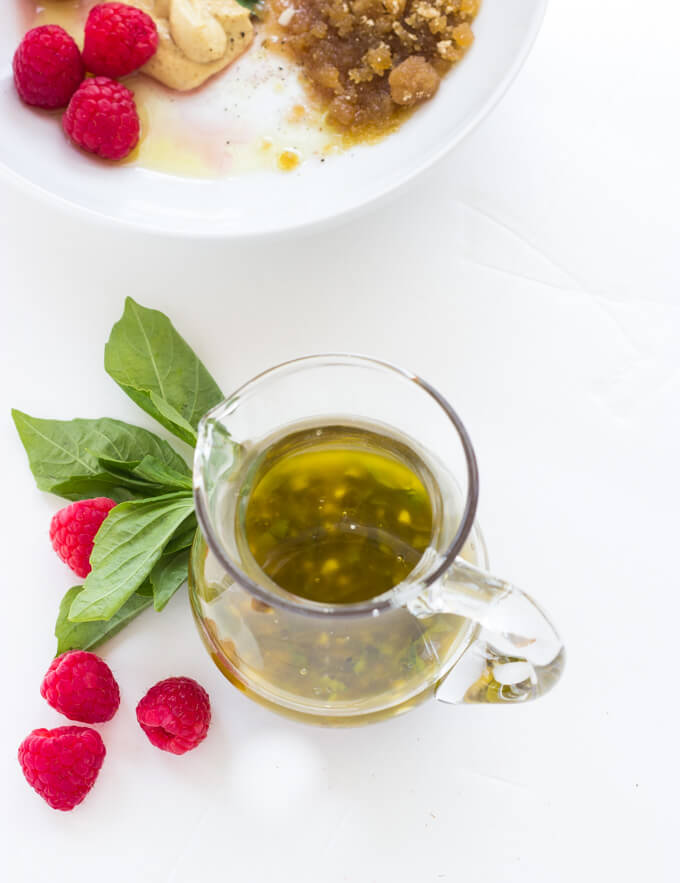 I used this exact same vinaigrette in my favorite spinach+berries salad and it could not be any better. If you guys need more homemade salad dressing ideas, check out my dressings page here for more delishness.
And as always follow and tag me if you re-create any of my recipes or simply want to show off your own creations 🙂 @littlebrokenblog Facebook, Instagram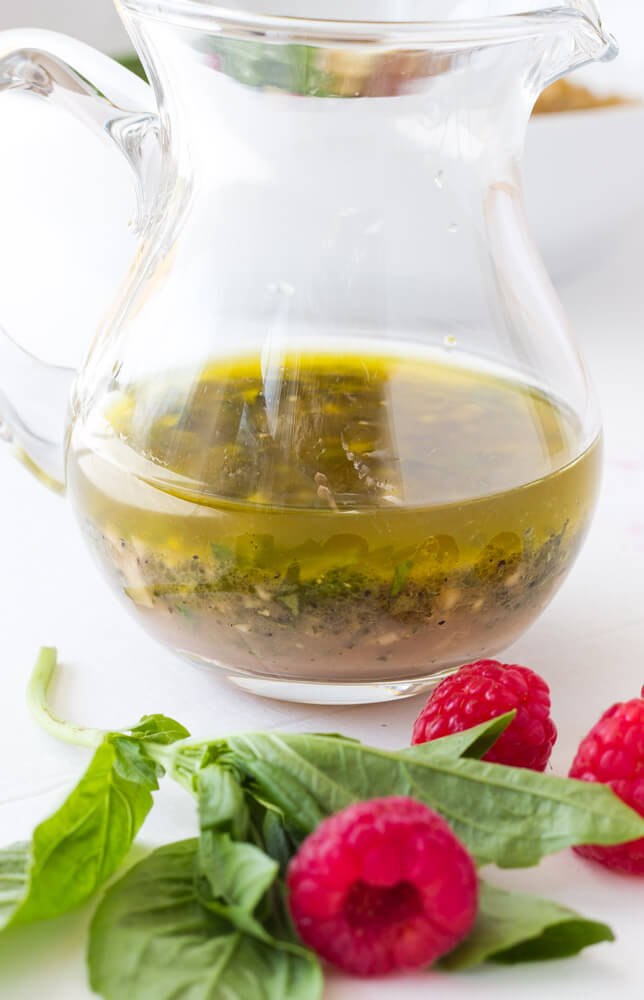 Raspberry Basil Garlic Vinaigrette
Author:
Katya @ https://www.littlebroken.com
Ingredients
Yields: ⅓ cup
3 Tbsp. extra-virgin olive oil
1 Tbsp. raspberry vinegar
1 Tbsp. chopped fresh basil
2 tsp. brown sugar
½ tsp. Dijon mustard
1 large garlic clove, minced
salt and pepper
Instructions
Whisk all the ingredients until well blended.
Serve immediately or store covered in the refrigerator up to 3 days. Bring to room temperature before serving.
© Little Broken. All images and content are copyright protected. Please do not use my images without prior permission or claim my work as your own. Feel free to Pin, Tweet, Facebook and share away with a link back to the recipe post. If you want to republish this recipe, please re-write the recipe in your own words and link back to this recipe.