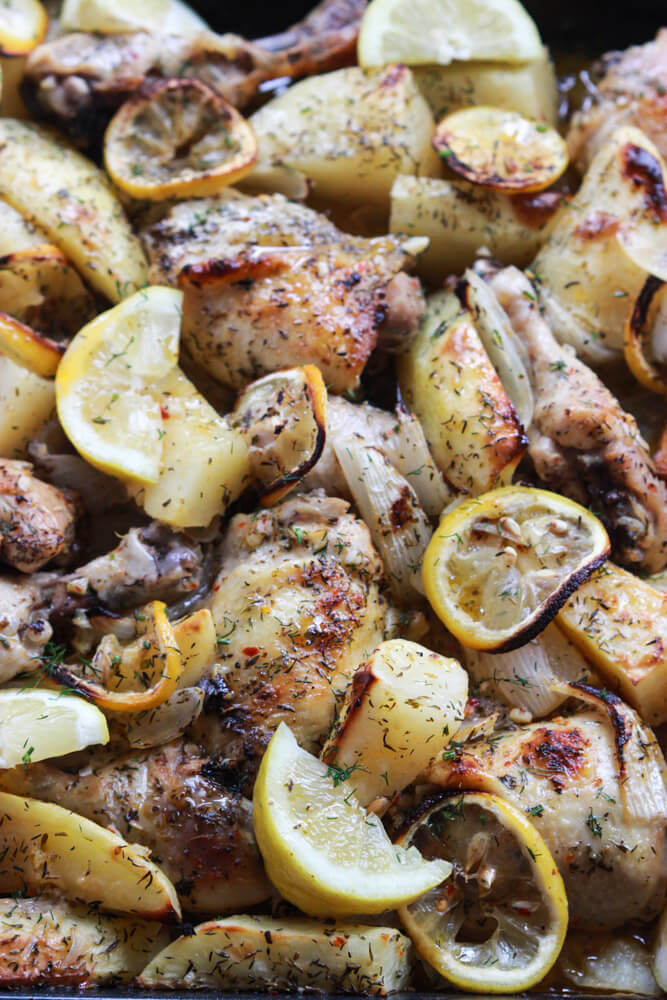 I love meals like this one. All in one pan roasting away in the oven, especially for busy weeknights when there's just too much to do and not enough time to cook a meal. With school back in session now, this is a perfect meal to satisfy your craving for roasted meat and potatoes. Plus I feel like it's the perfect comfort food, especially now or at least on the east coast where the weather is starting to feel more like fall.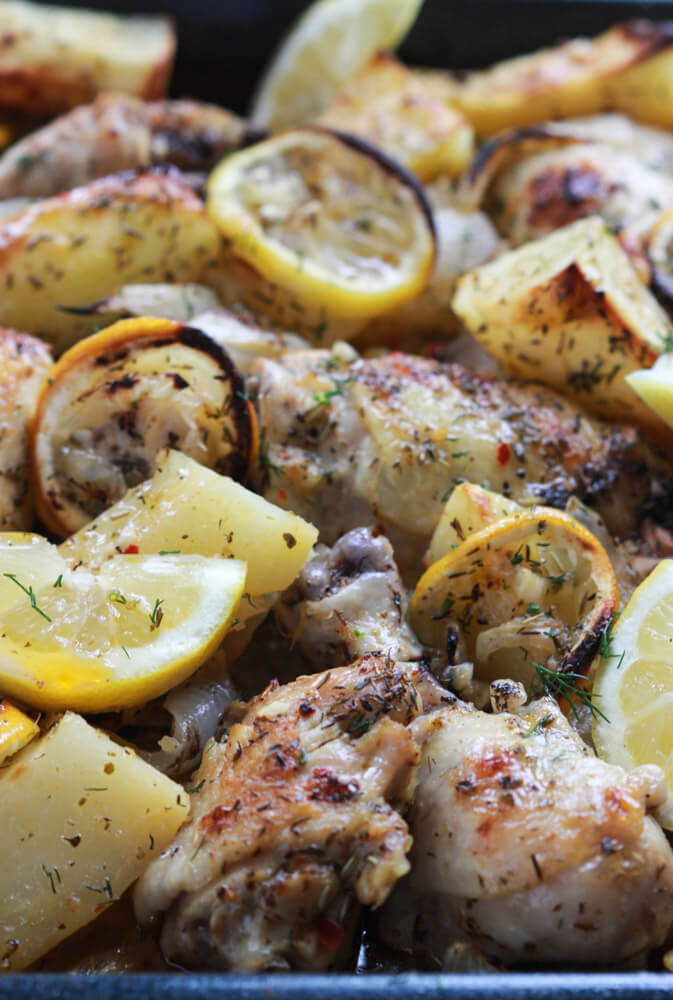 When I worked full time, I used to plan my weekly meals every weekend and most of them were one pot meals. Just because they are super easy to make, there are no crazy steps or techniques and the best part you have a mixture of meat and veggies all in one pot. For this specific dish, everything is roasted in the oven so you can go about your evening while dinner is making itself. There is no marinating or basting! It practically makes itself.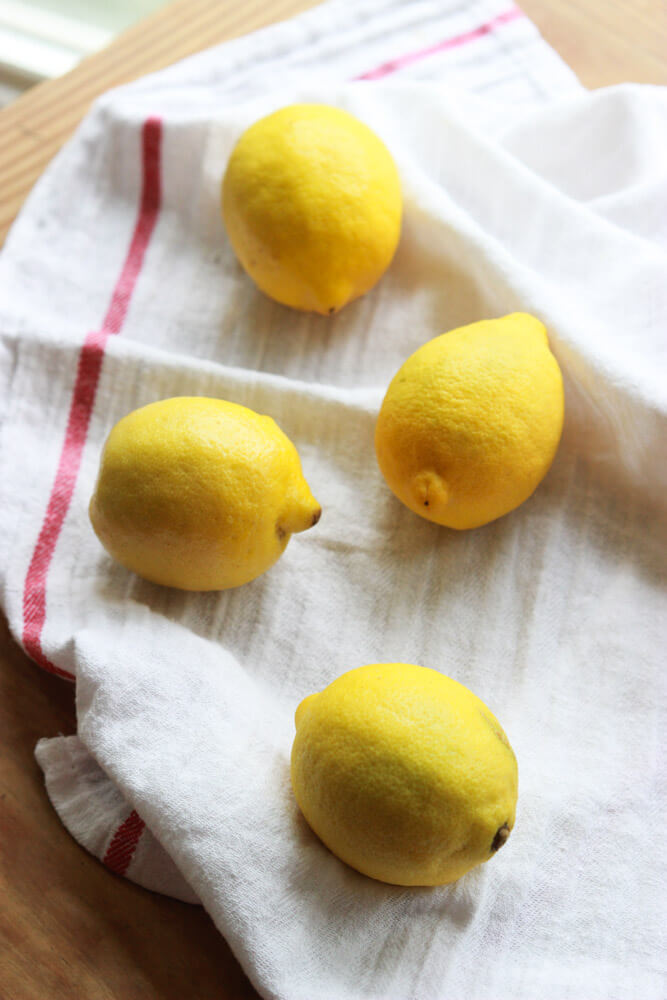 This dish is packed with ton of flavor and incredibly easy to make!
Fresh lemon juice combined with garlic, Italian seasoning, paprika, onion powder, and crushed red pepper flakes is your base. I used a large roasting pan but a baking dish, atleast 9X13 will do. You want something deep enough to give room for the juices to run and there will be juices! This thing is super JUICY!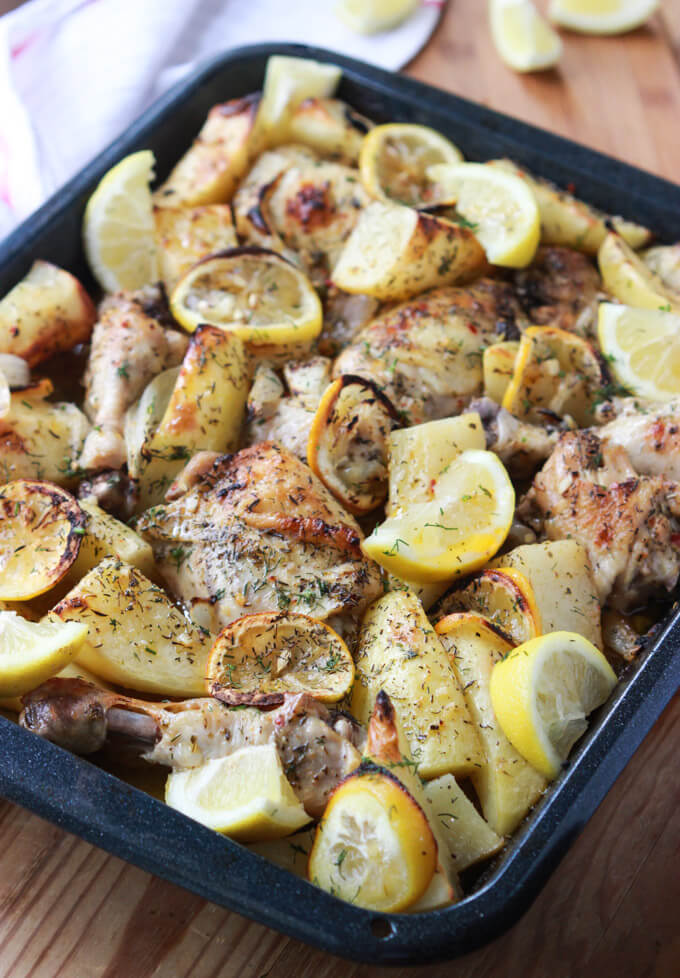 Next, I layered the chicken and potatoes into my roasting pan and poured the marinade over it. Sprinkled thyme and added fresh lemon slices. Bake covered for 20 minutes then uncovered for 30. That's it! You can play around with different seasonings and even sides. Swap regular potatoes for sweet potatoes or omit the carbs all together and use your favorite root vegetables. Or you can even roast the chicken on its own and serve it over your favorite rice, quinoa, or mashed potatoes. There is plenty of juices from the chicken so pour it over your mashed potatoes and you have a hearty meal. Yummy! Now I want some mashed potatoes…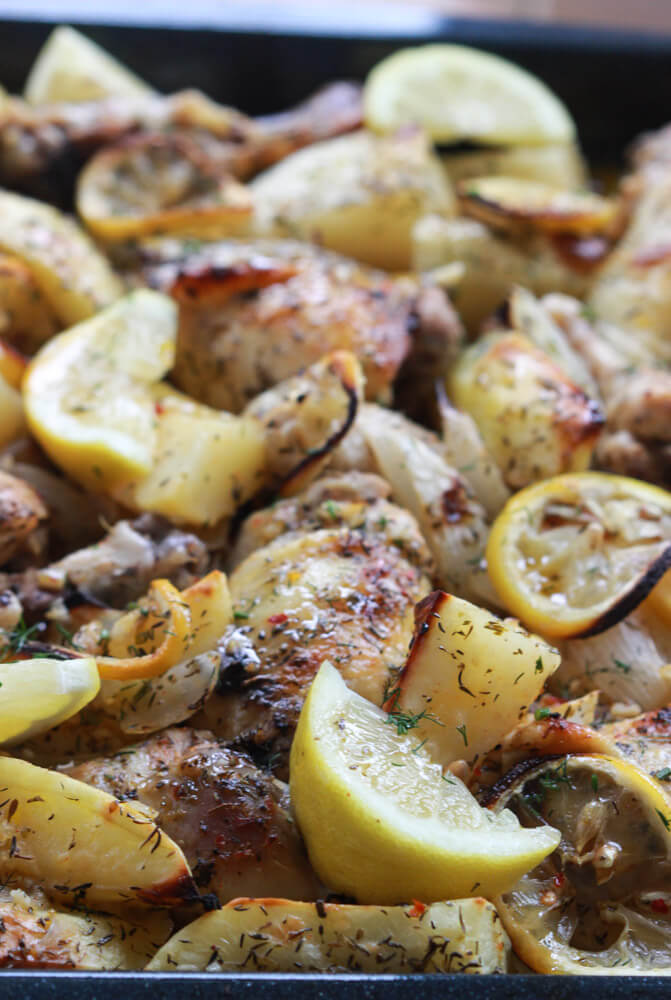 Lemon Herb Roasted Chicken and Potatoes
Author:
Katya @ https://www.littlebroken.com
Ingredients
¼ cup olive oil
4 lemons (3 juiced, 1 thinly sliced)
4 cloves garlic, minced
1 Tbsp. Italian seasoning
½ tsp. paprika
1 tsp. onion powder
¼ tsp. crushed red pepper flakes
1 tsp. dry thyme
2½ lbs. bone-in chicken pieces, such as thighs, drumsticks, wings (I used thighs and drumsticks)
2 large baking potatoes, peeled, halved and quartered
1 large onion, peeled and quartered
fresh herbs, chopped (cilantro, dill or parsley)
sea salt and fresh ground pepper
Instructions
Preheat the oven to 425F.
In a bowl, combine the olive oil, lemon juice, garlic, Italian seasoning, paprika, onion powder, and crushed red pepper flakes. Season with salt and pepper.
Layer the chicken, potatoes, and onion in a roasting pan or baking dish. You want the chicken skin side up. Season lightly with salt and pepper. Pour the marinade over the chicken and potatoes, turning to coat all sides.
Sprinkle thyme evenly over the top and add lemon slices all around the chicken.
Bake covered for 20 minutes. Uncover and continue baking for additional 30 minutes or until chicken juices run clear. I also broiled the chicken for 2-3 minutes on high to give it a little bit of golden brown color but it is optional.
Remove from the oven. Sprinkle with fresh chopped herbs and serve.