Sausage Bolognese
Make this sausage bolognese sauce for your next weeknight meal. It's easy, simple, and delicious tossed with your favorite pasta.
The classic bolognese recipe is incredibly rich, delicious, and truly a labor of love. It requires patience and time (as much as 3 hours sometimes) for the sauce to achieve the ideal authentic taste.
Now you can enjoy a bowl of this deep, meaty sauce in a fraction of the time. It's not your traditional bolognese sauce but a quick version that does not require a lot of ingredients or a lot of time. In fact, you can whip up this sauce even on the busiest of days.
With the perfect combination of ground chicken, bacon, and Italian sausage. This sausage bolognese sauce is lighter than traditional sauce. It's perfectly seasoned and simmered to rich savory perfection.

What is Bolognese Sauce?
Bolognese sauce, also known as ragù is an Italian meat sauce consisting of meat, a trio of veggies (onions, carrots, celery) wine, milk, and some type of tomato product. It's traditionally simmered at low heat until a thick consistency and served with tagliatelle pasta.
Bolognese sauce is very similar to spaghetti sauce, except bolognese sauce usually has meat and vegetables in it. Whereas spaghetti sauce would normally be a sauce on its own but often flavored with herbs.
Best Pasta for Bolognese Sauce
Usually, the larger shape pasta works better with thick, robust sauces. But you can really use whatever pasta you have on hand. Here are a few of our favorites:
Spaghetti
Bucatini
Fettuccine
Linguine
Penne
Rigatoni
Cavatappi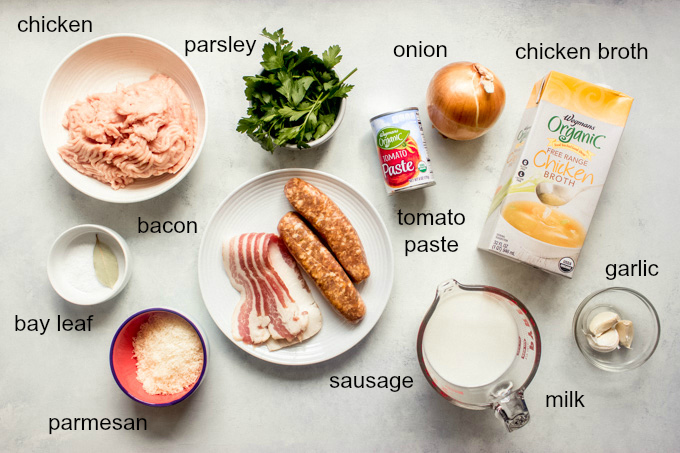 How to Make Sausage Bolognese
Step 1: Cook the meat – In a large sauté pan or dutch-oven cook the bacon until crisp. Reserve about 3 tablespoons of bacon grease in the pan and drain the rest.
Add in the ground chicken and sausage. Cook until no longer pink while breaking up the meat with a wooden spoon.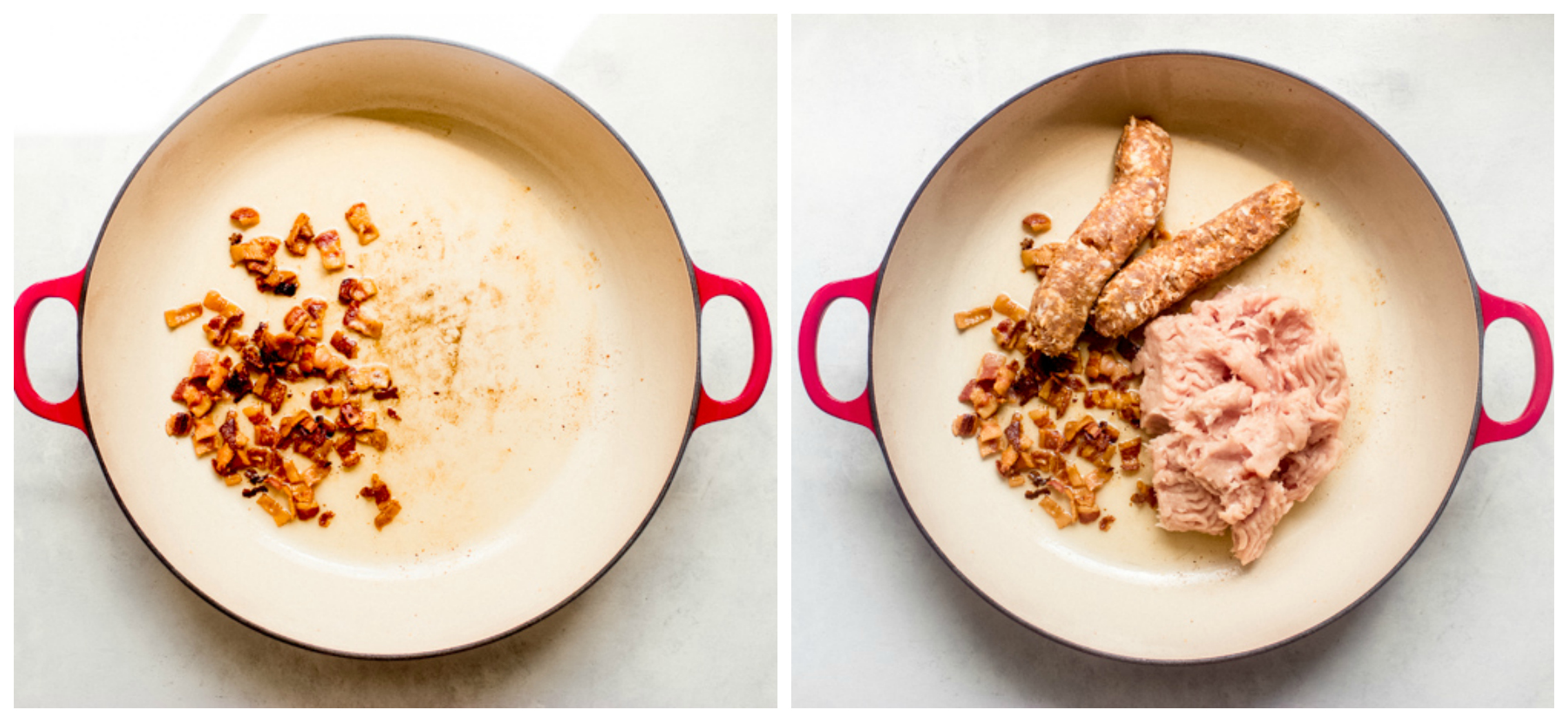 Step 2: Add the onions – Stir in the onions and garlic. Cook until the onions are soft, about 5 minutes. Make sure to stir frequently to avoid burning.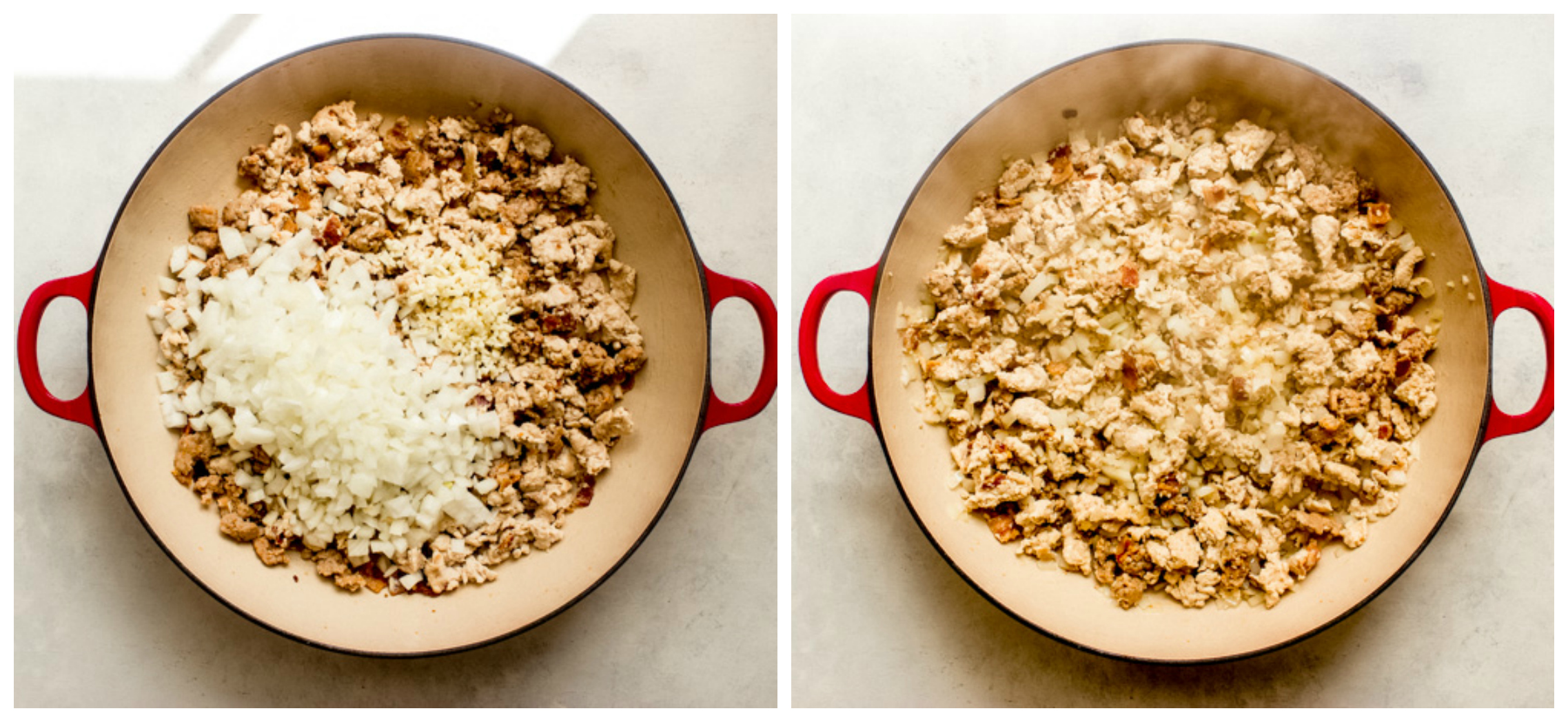 Step 3: Deglaze the pan – Add the chicken broth and tomato paste. Stir to combine and release the browned bits from the bottom of the pan.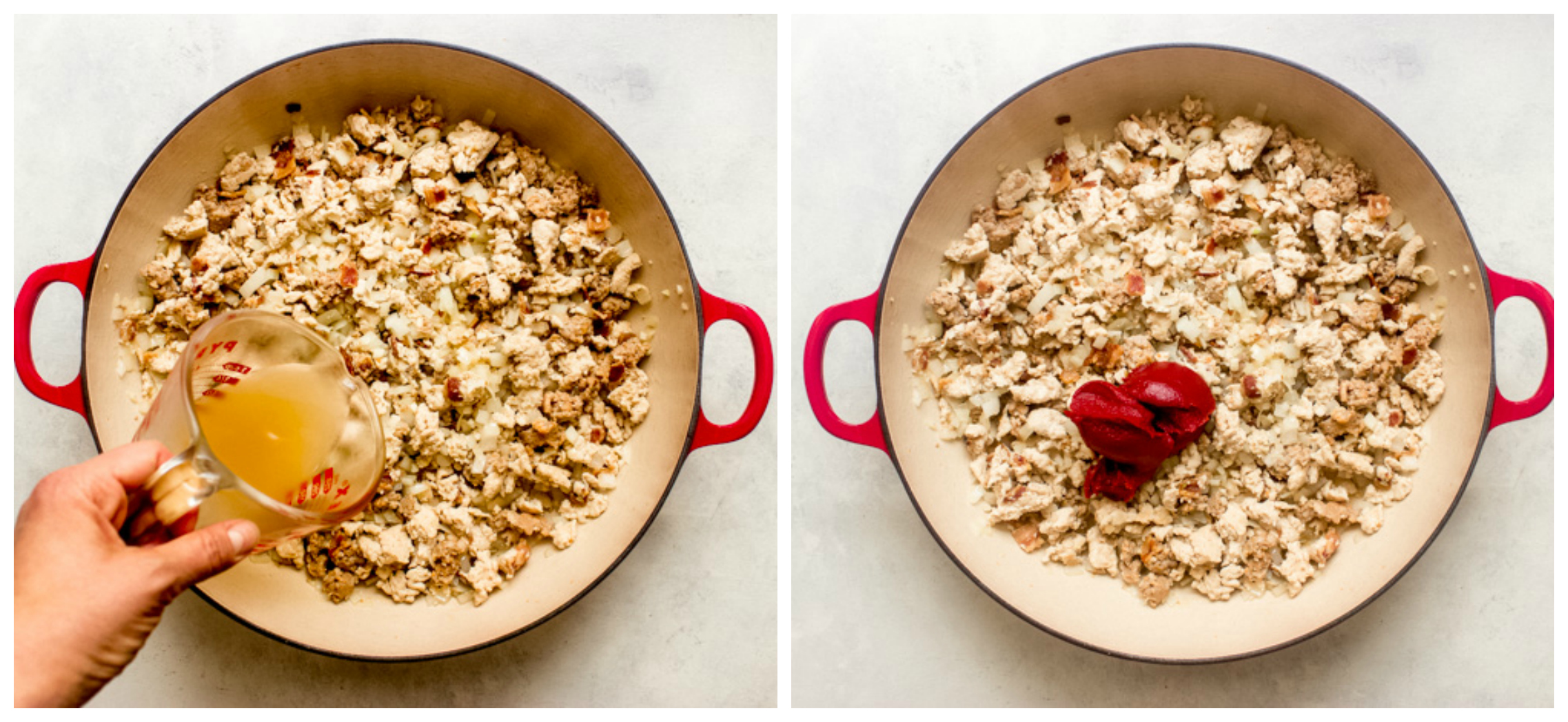 Step 4: Stir in the milk – Add milk, salt, and bay leaf. Season the mixture with black pepper. Bring to a simmer, reduce heat to low, and simmer for 30 minutes, covered. The sauce will reduce and thicken.

Step 5: Finish with Parmesan – Stir in Parmesan cheese and parsley. Serve with cooked spaghetti.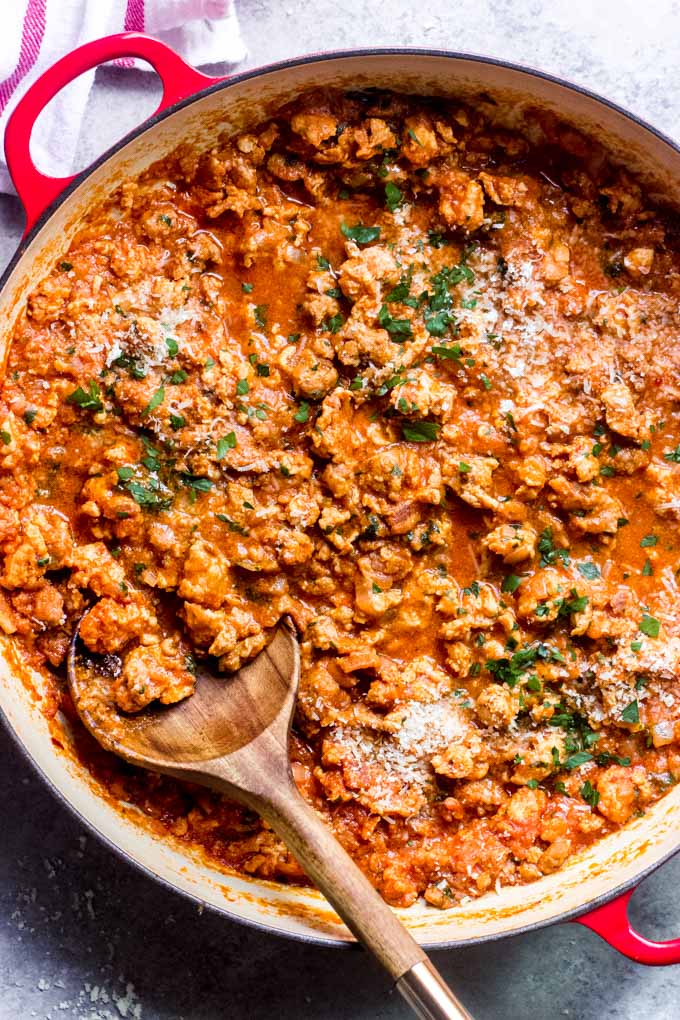 Craving More Pasta?
Try these easy pasta recipes:
Print