Jalapeno Rice
Bright and flavorful jalapeño rice with garlic, cilantro, and green onions. It is the perfect side to pair with your favorite summer foods.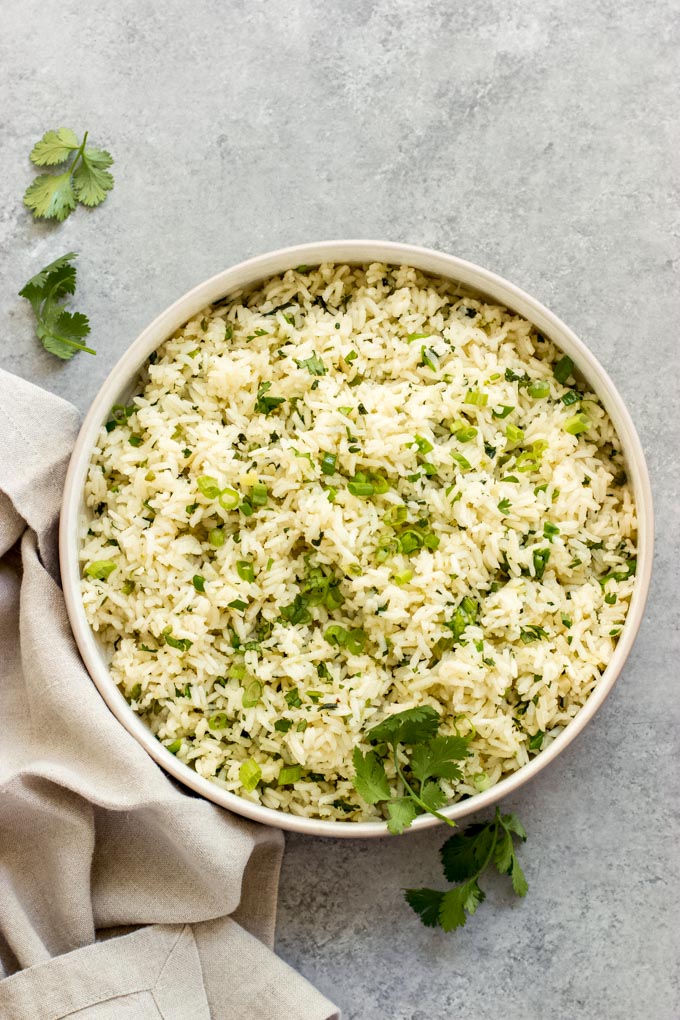 You'll also need a few pantry staples such as olive oil or avocado oil and kosher salt.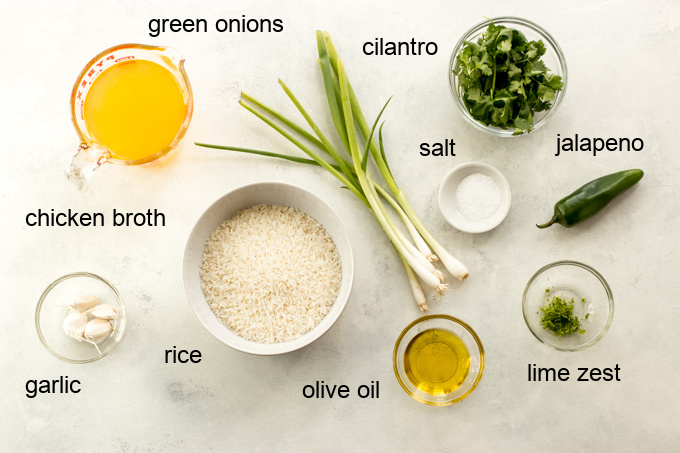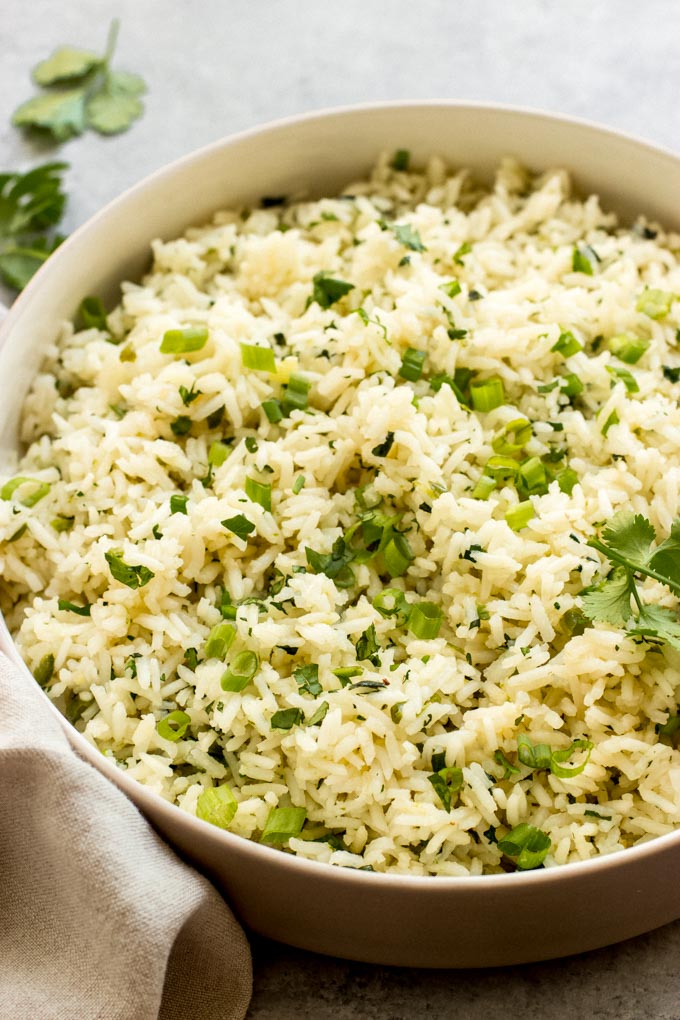 Leftover Cilantro? Snip off the bottom of the cilantro stems and store in a jar filled with water. Cover loosely with a plastic bag and store in the refrigerator for up to 1-2 weeks, changing the water every several days.
Print