Light, yet packed with so much flavor, these zucchini and fresh corn fritters are a must in the summer time! So easy to make with simple farmers market ingredients.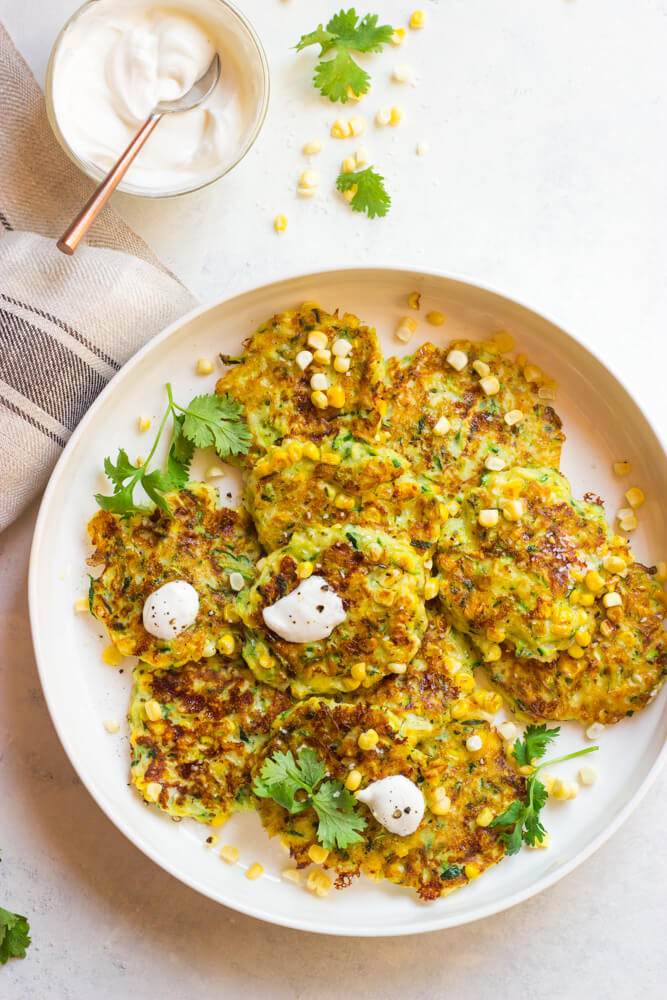 Last month my sister hosted a little sprinkle for me and she served zucchini fritters, topped with slice of tomato and fresh herbs. They were so simple but insanely delicious and light. So this recipe was totally inspired by her fritters. Except I added fresh sweet corn, mozzarella cheese, and dried basil for added punch of flavor. I absolutely love how easy they are to make with simple ingredients that are now at their peak! We love these fritters with sour cream but you can enjoy them as is warm or even cold. They do well in the refrigerator for couple days or so.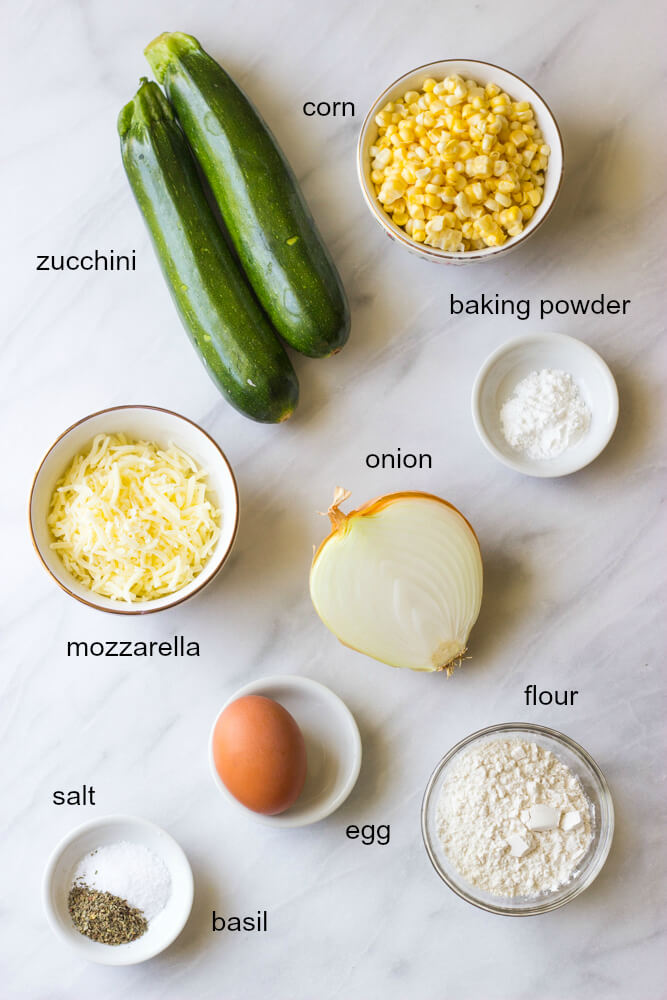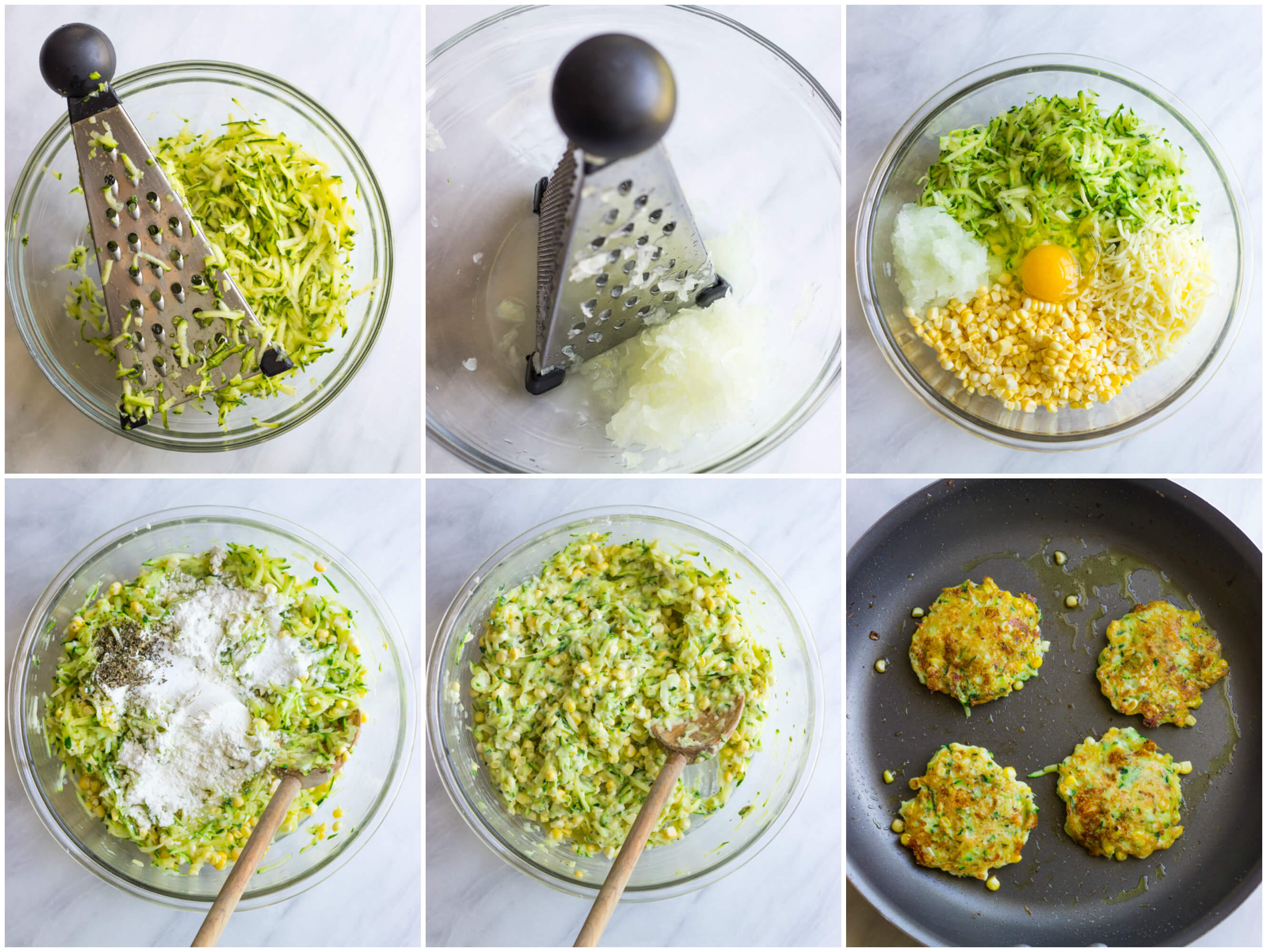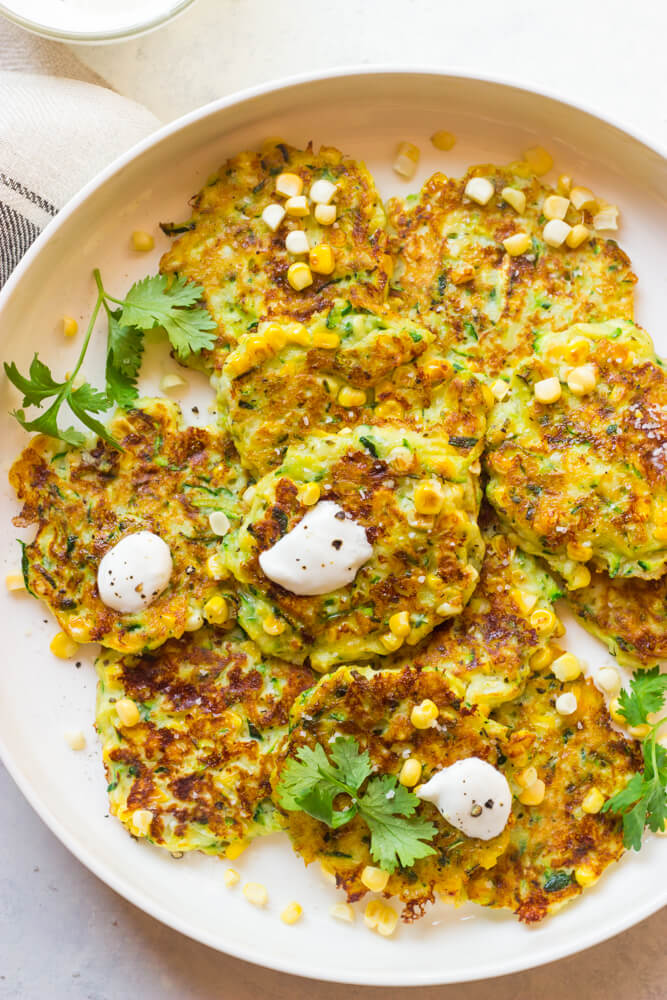 Zucchini and Corn Fritters
Author:
Katya @ https://www.littlebroken.com
Ingredients
1 pound zucchini, shredded and drained*
½ cup grated white onion
1 cup fresh sweet corn**
1 large egg
½ cup shredded mozzarella cheese
¼ cup + 2 Tbsp. all-purpose flour
1 tsp. baking powder
1 tsp. kosher salt
½ tsp. dried basil
olive oil, for cooking
Instructions
In a large bowl, combine the zucchini, onion, corn, egg, and cheese. Then stir in the flour, baking powder, salt, and basil.
Heat olive oil in a large non-stick skillet over medium heat. Once hot, spoon the zucchini mixture by a tablespoon. (I used a regular eating tablespoon to measure out the mixture). Flatten the tops with a spatula and cook until golden brown, about 3-4 minutes per side. Transfer to a paper towel lined plate and repeat with the rest of the mixture.
Serve warm fritters as is or with sour cream. These are also delicious topped with a thin slice of tomato and fresh herbs of your choice.
Notes
*Make sure to squeeze out as much of excess moisture from the zucchini before mixing in with the rest of the ingredients. I did this by using my hands. You can also use couple layers of paper towels, cheese cloth, or a dish towel.
**You can use frozen or canned corn but thaw/drain really well before mixing in with the rest of the ingredients.