Classic wedge salad with avocado, prosciutto crumbles, and homemade Buttermilk Ranch Dressing. It's easy to make and goes with just about anything!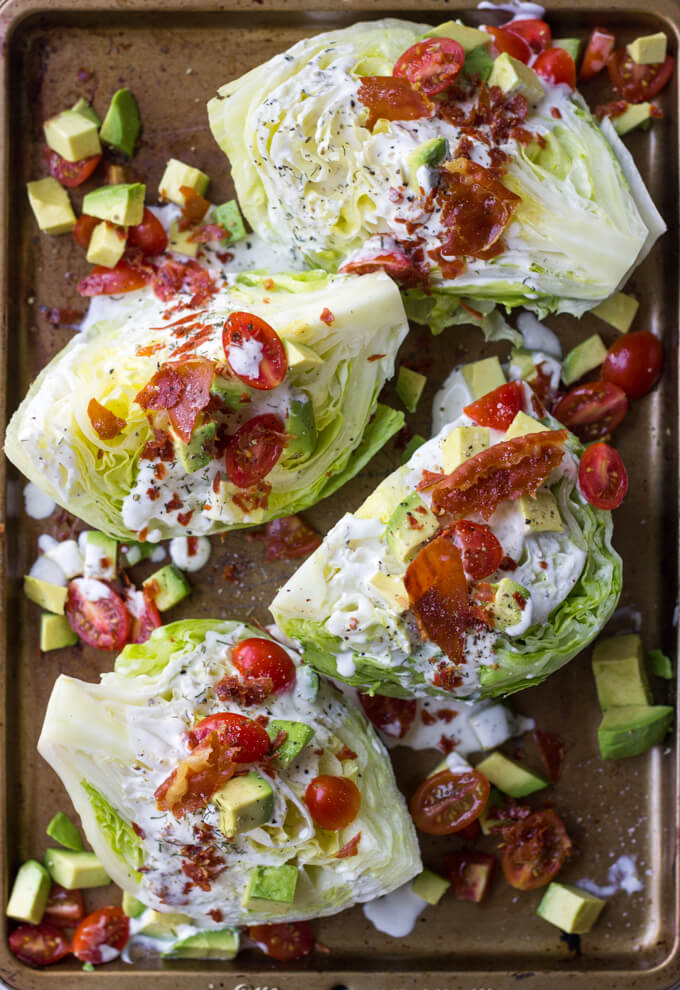 This salad friends, is my life. Only 5-ingredients and that Homemade Buttermilk Ranch Dressing just kills it. My love for a wedge salad began during my office days when a little place by the name of Brio opened up just couple blocks from our building. They serve the best wedge salad! Mostly because of the dressing. Dressing is important especially when the rest of the salad is so simple.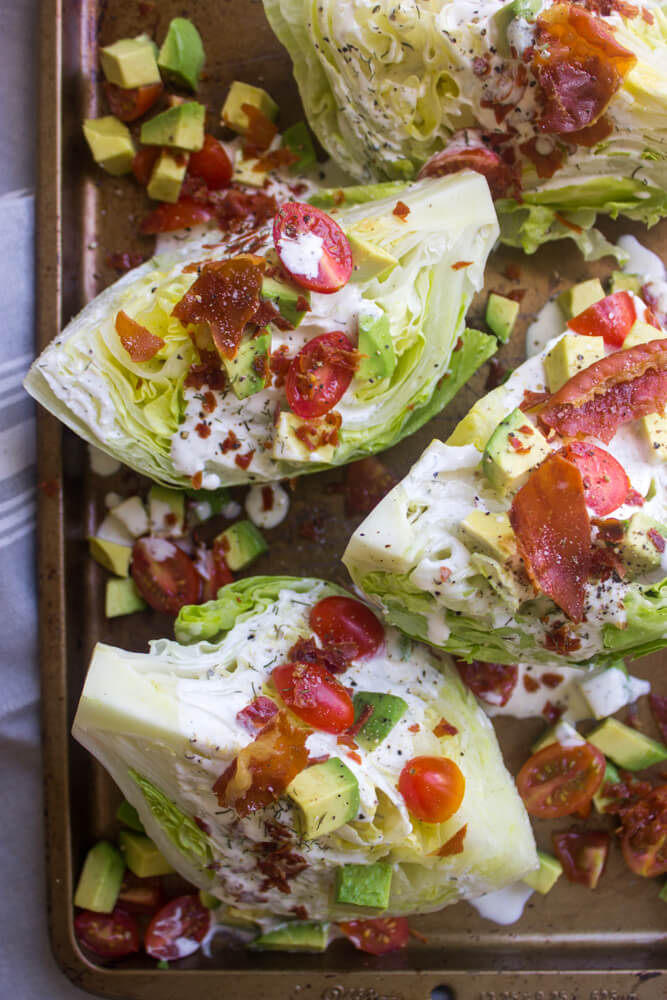 That's why Homemade Buttermilk Ranch Dressing is the way to go! It takes like 5 minutes to prep. You literally measure everything out and whisk to combine. Cover and store up to a week.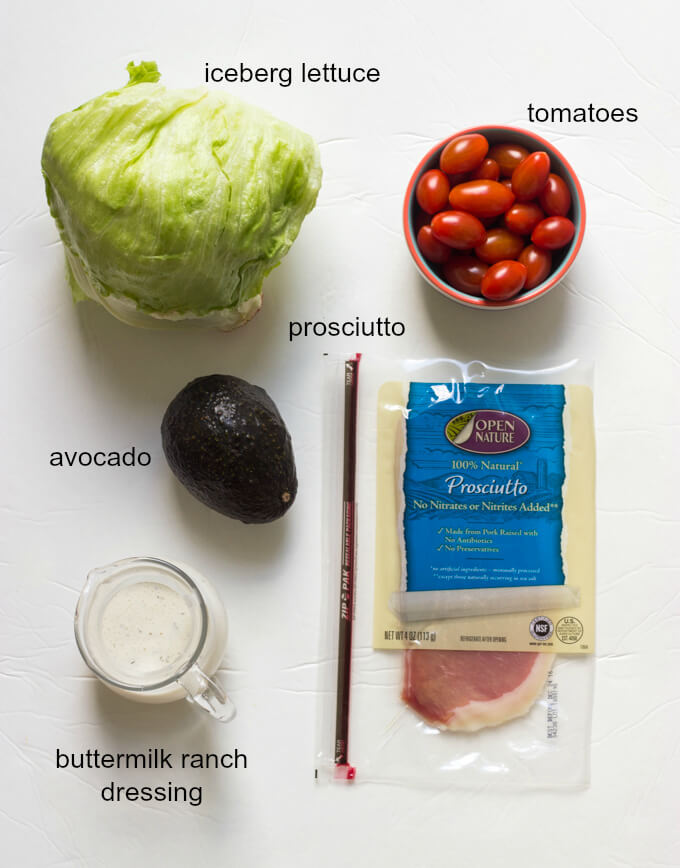 The rest of the salad is only four ingredients. Iceberg lettuce, tomatoes, avocado, and prosciutto crumbles. Prosciutto crumbles is the new bacon. It's much delicate than the bacon but with plenty of saltiness, if not more. So a little goes a long way. It adds just the perfect crunch and texture. You can find prosciutto in the deli section of most grocery stores. Usually sold pre-packaged.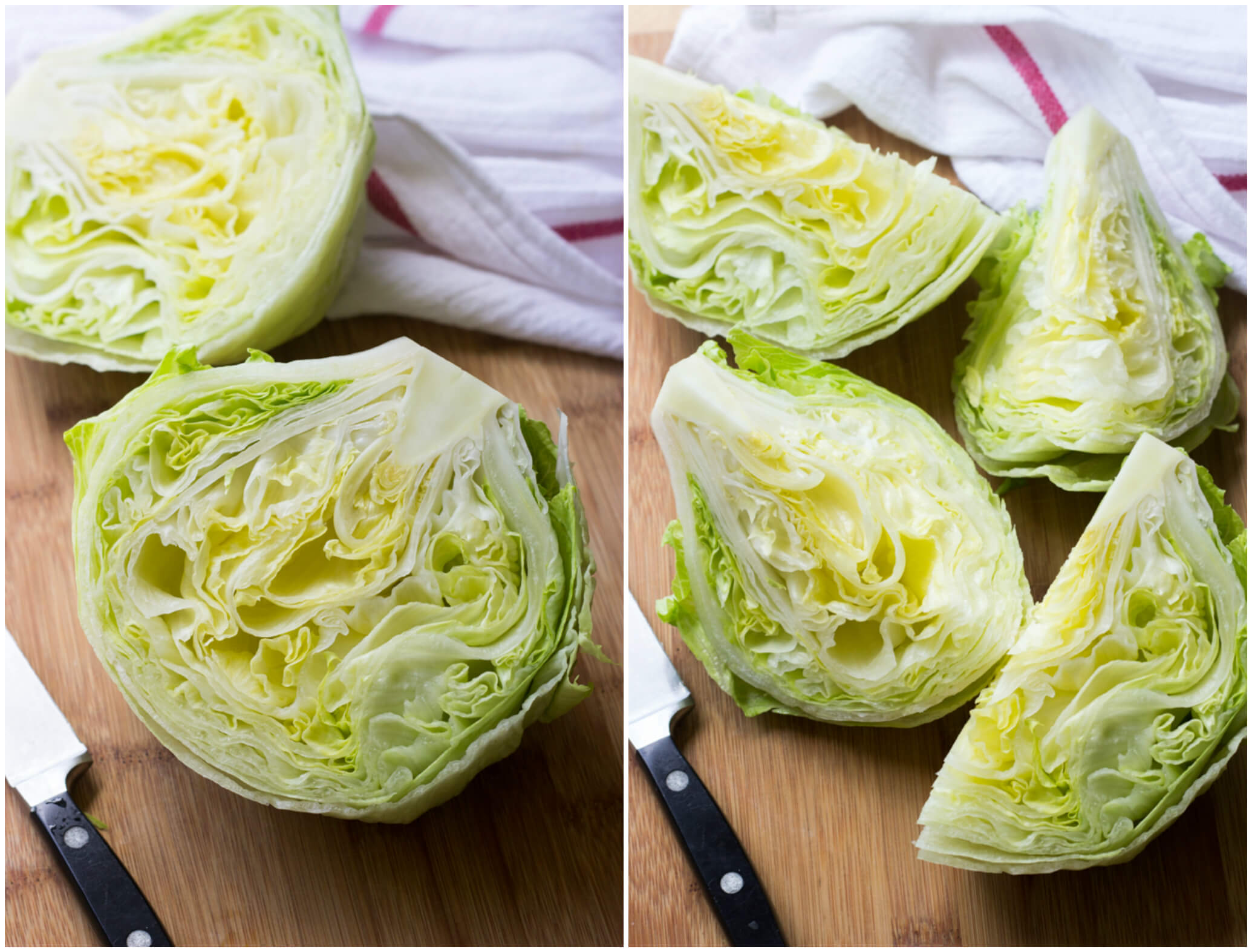 We love this salad with grilled chicken entrees but you can serve it with just about any other dish. It's so fresh, crisp, and absolutely perfect.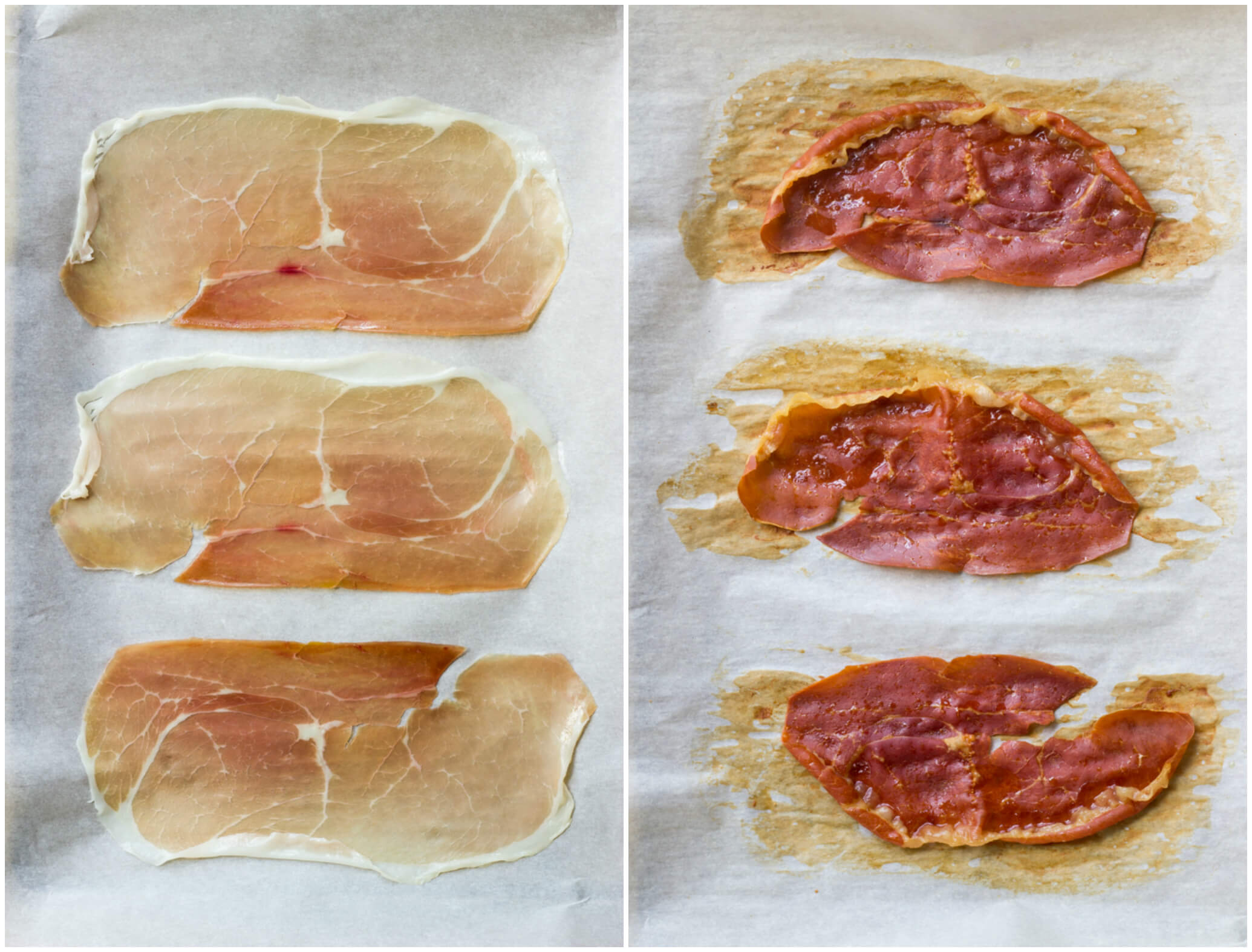 Make it. Snap it. Show it. Instagram @littlebrokenblog or snapchat → littlebrokenblg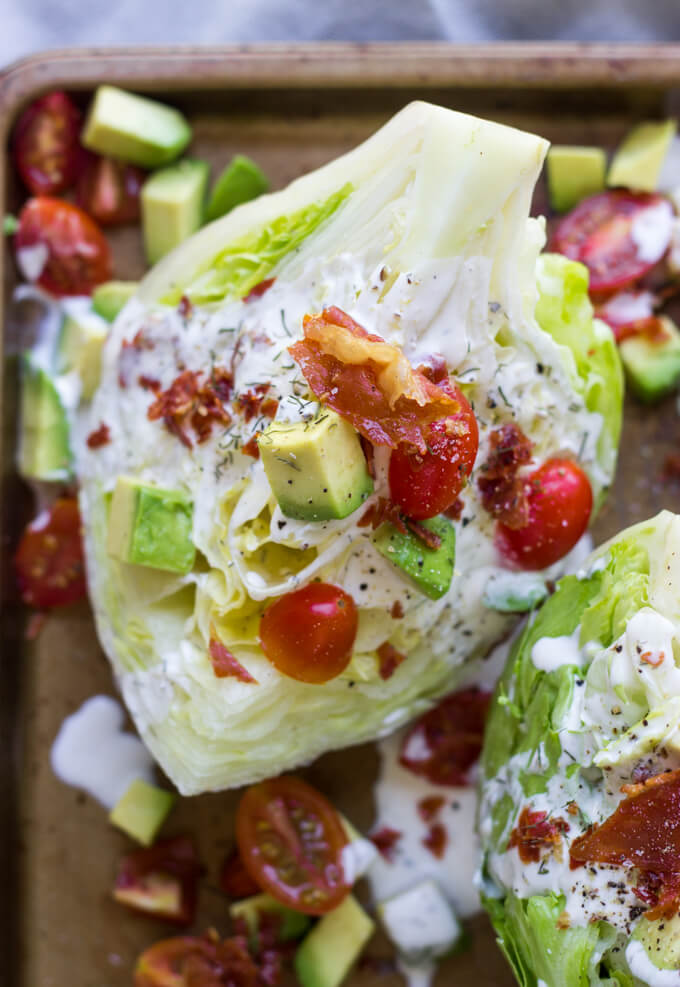 California Wedge Salad with Prosciutto Crumbles and Buttermilk Ranch Dressing
Author:
Katya @ https://www.littlebroken.com
Ingredients
3 thin-slices prosciutto*
1 head iceberg lettuce, about 1½ pounds
¾ cup sweet grape tomatoes, halved and/or quartered
1 avocado, seeded, peeled and chopped
1 recipe Homemade Buttermilk Ranch Dressing
salt and fresh ground black pepper
Instructions
Preheat the oven to 400 degrees F. Line a baking sheet with parchment paper.
Arrange the prosciutto in a single layer on the baking sheet. Bake until wrinkled and slightly shrunken, about 11-13 minutes. Set aside to cool completely. It will crisp up as it cools.
Discard the outer leaves of the lettuce and cut the iceberg in half right through the middle, then cut the halves into four wedges.
Arrange the wedges on a platter or individual plates, spoon good amount of Buttermilk Ranch Dressing over each wedge so that it drips down the sides, then top with chopped tomatoes and avocado.
Crumble the cooled prosciutto and sprinkle over each wedge. Season with salt and pepper, to taste.
Serve immediately.
Notes
*prosciutto is an Italian dry-cured ham that is usually thinly sliced and can be found pre-packaged in the deli section of most grocery stores
Nutrition information does not include the salad dressing as it will greatly vary on the amount used