Homemade granola naturally sweetened with honey and baked until golden crisp with wholesome almonds, flax seed, and coconut oil.  This homemade healthy granola is easy to make and stores for 1-2 weeks!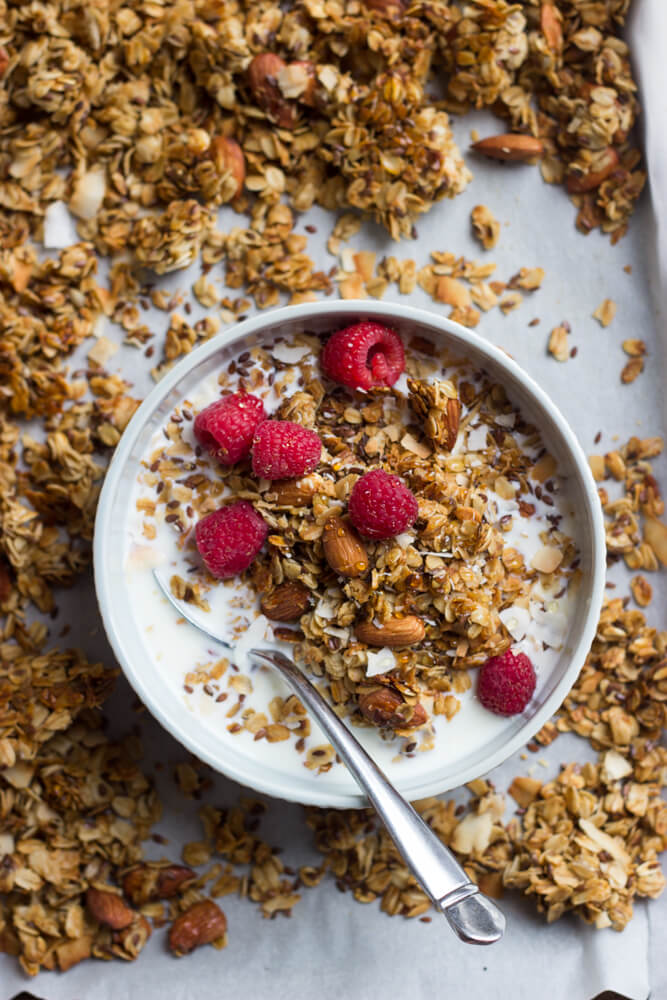 I am back and it feels SO good! I had every intention of sharing this granola recipe last week but then the unexpected happened. My blog decided to die on me. I pretty much cried the whole weekend over a blank white screen of my blog. Well, maybe not literally cried but I was close. My hubby though came to the rescue and brought my blog back to life. He is truly the best! Good thing out of all this mess is that we now have a much faster and easier to load blog. Like 100X faster. So I'll take that.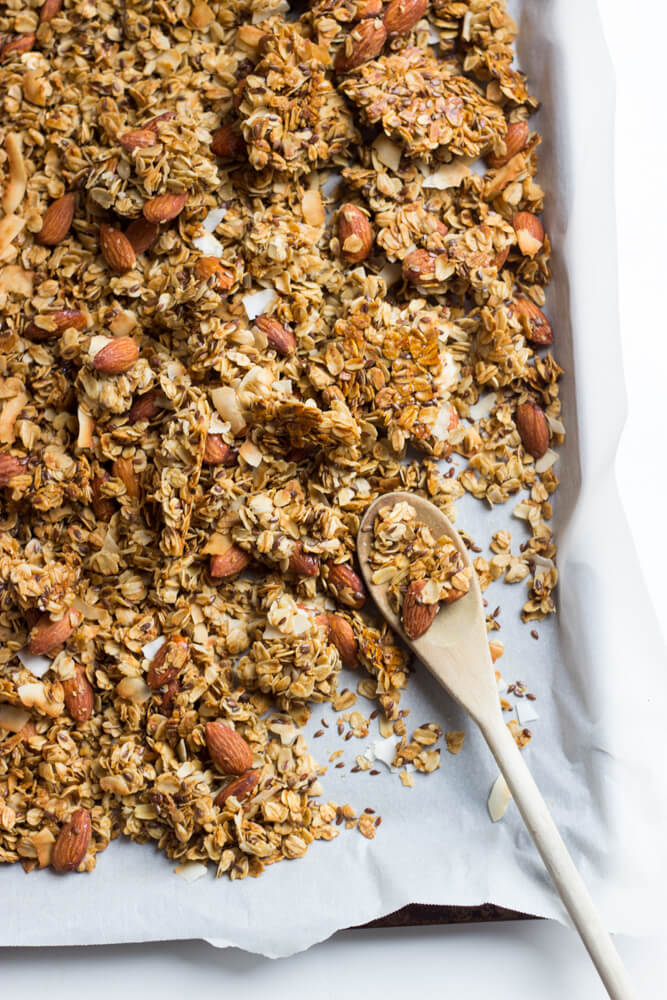 But this granola recipe is something I've actually been wanting to share for a long, long time. Before I started making my own granola (which was like two weeks ago) I was never really a fan of granola as my only granola experience has been store bought granola. Let's just say store bought granola does not even compare to this!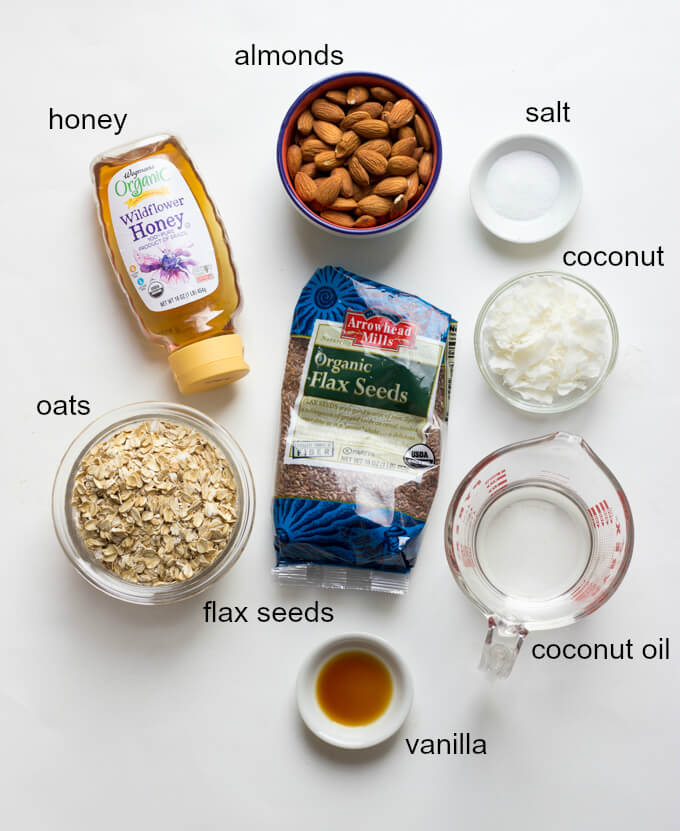 First of all, homemade granola is SO fresh. It's crispy, crunchy, lightly sweet, and perfectly toasted. I found myself eating it out of the bag without anything. It's that good. It's actually been my go to snack for the last couple weeks especially in the evenings when I'm craving something sweet. I love everything about it!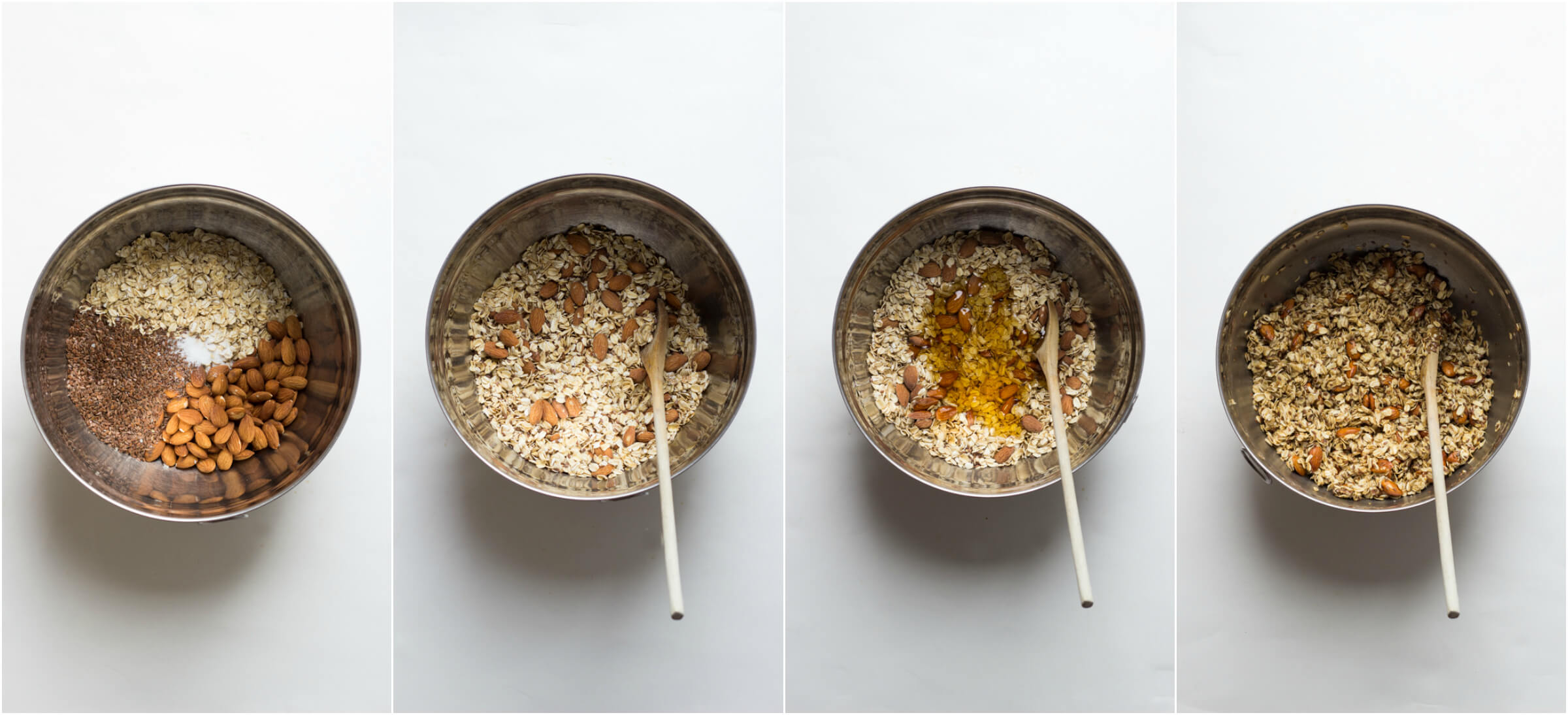 To make homemade granola all you need is the ingredients, large baking pan, and parchment paper. You stir everything together, spread it onto a baking sheet, bake for good 21-23 minutes, then let it cool. After it's done baking make sure not to stir the granola. As it cools down, it will crisp up even more.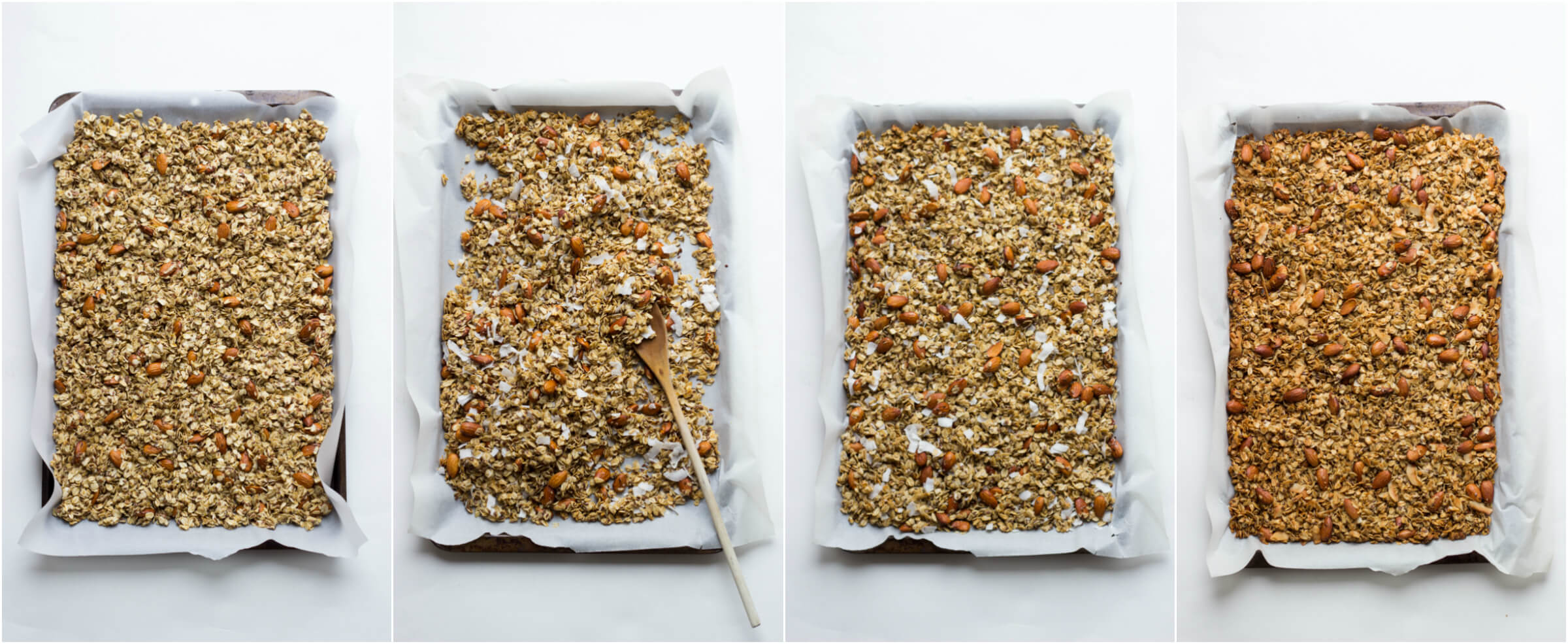 It's seriously that easy to make! Then you have a healthy granola for good 1-2 weeks to sprinkle over your yogurt, chia pudding or enjoy with milk!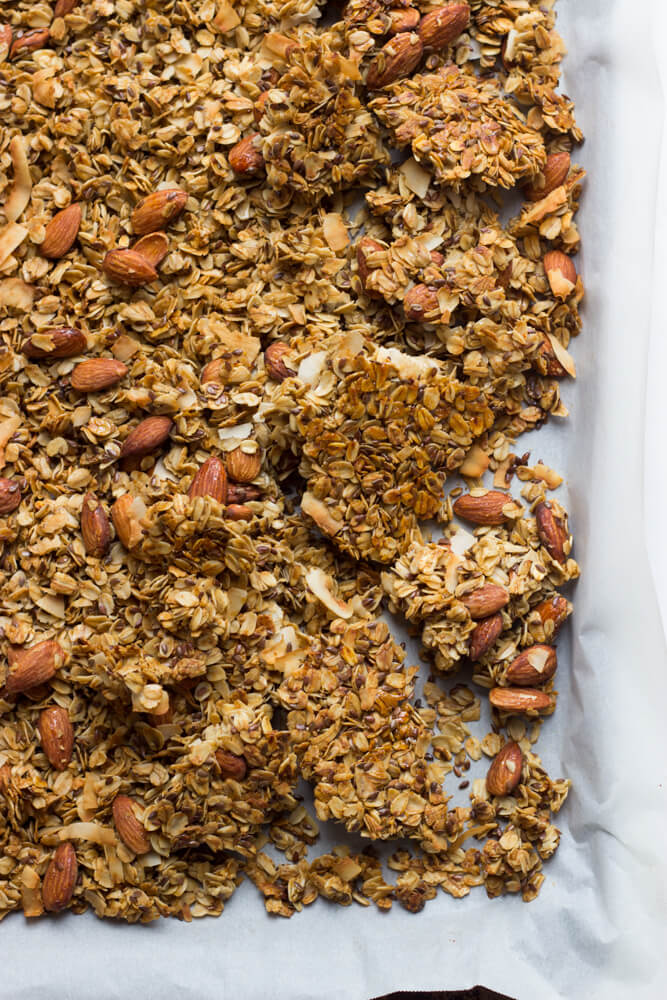 Make it. Snap it. Show it. Instagram @littlebrokenblog or snapchat → littlebrokenblg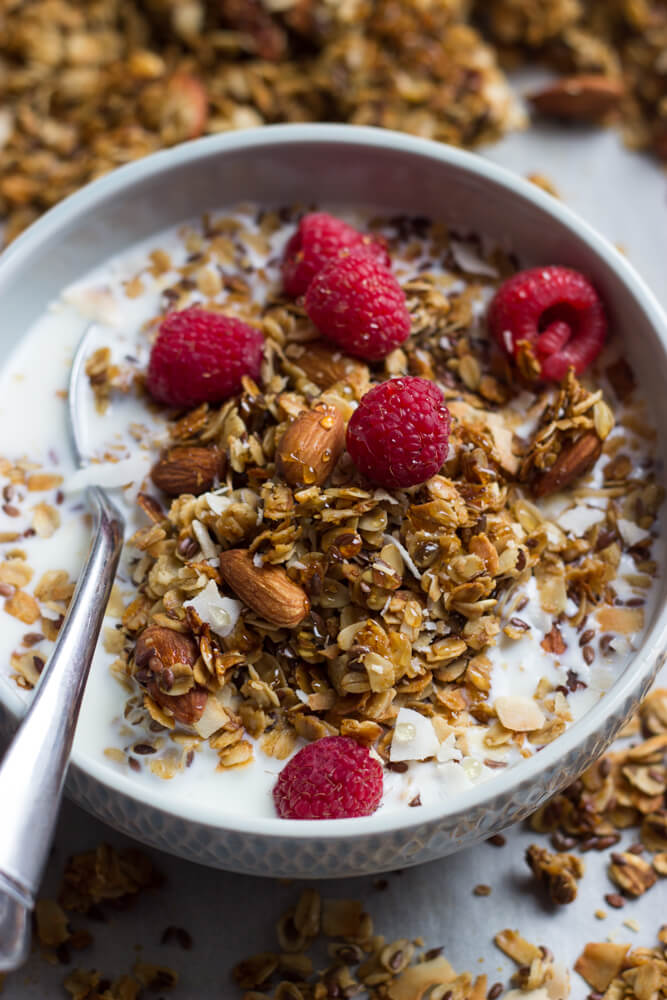 Homemade Vanilla Almond Flax Granola with Coconut
Author:
Katya @ https://www.littlebroken.com
Ingredients
Makes 7 cups
4 cups old-fashioned rolled oats
1 cup whole, raw, unsalted almonds
½ cup flax seeds
½ tsp. fine sea salt
½ cup coconut oil, in liquid form
½ cup honey
1 tsp. vanilla extract
½ cup unsweetened coconut flakes
Instructions
Preheat the oven to 350F and line a large, rimmed baking sheet with parchment paper.
Toss the oats, almonds, flax seeds, and salt together in a large bowl. Add the coconut oil, honey, and vanilla. Stir really well with a wooden spoon.
Spread the granola mixture evenly onto the prepared baking sheet and bake for 21-23 minutes. Halfway through the baking, remove the granola from the oven, and stir in the coconut flakes. Continue baking until lightly golden brown. The granola will further crisp up as it cools.
Remove the granola from the oven and allow to cool completely in the baking sheet, undisturbed, before breaking into pieces.
Store the granola in an airtight container at room temperature for 1-2 weeks.
© Little Broken. All images and content are copyright protected. Please do not use my images without prior permission or claim my work as your own. Feel free to Pin, Tweet, Facebook and share away with a link back to the recipe post. If you want to republish this recipe, please re-write the recipe in your own words and link back to this recipe.
Nutrition information is based on 1/3 cup serving size