What I Ate Wednesday #2
Food diary documenting what I eat in a day. Simple, quick, and for the most part healthy!
Be prepared guys….there's going to be more turkey than usual. This was documented a week after Thanksgiving and honestly I think I'm good with turkey until next year. I don't know what I was thinking of getting a 22 pound bird! But I did end up freezing some of the meat and hopefully it will make a delicious chili or soup one of these days.
BREAKFAST
Breakfast was the usual. Coffee first. I've been loving Califia Coconut Cream and Almond Milk Creamer. I usually get the unsweetened one. I love how creamy it is compared to just almond milk creamer. The only downside…I can only find it at Whole Foods.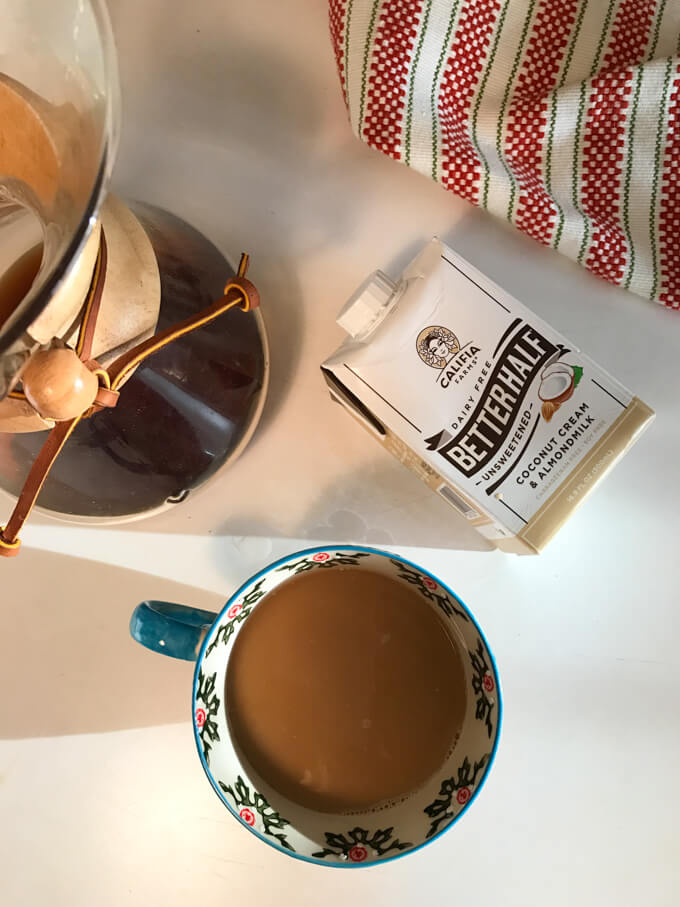 I'm still working on my protein powder that I'm not a fan of but I'm determined to finish it. One of my girlfriends recently gave me a scoop of the vanilla flavored powder made by the same brand and I really liked it. So I think I will order that once I'm finished with mine.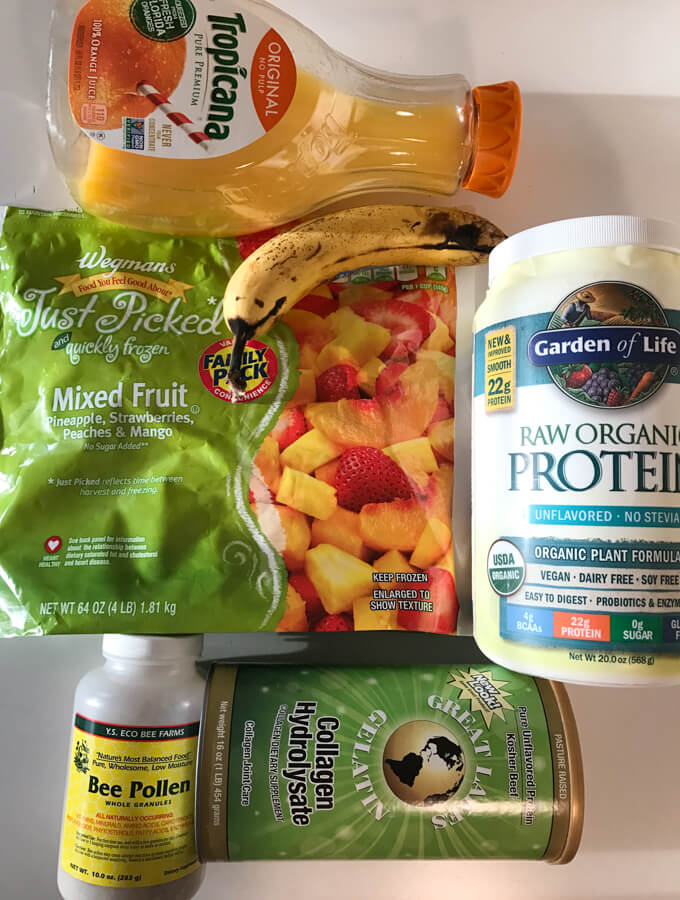 For the smoothie I went with basically leftovers of what I had. Last banana, little bit of frozen fruit, and my usual collagen and bee pollen. The bee pollen I'm slowly starting to be okay with. It does have a taste that takes time getting used to. As far as the collagen…I think it's helping my hair but I'm not 100% positive. I went good two weeks where I wasn't doing smoothies just because I was craving my eggs. But I have noticed that my hair isn't falling out as much when wet. So I'm going to keep up with it and hopefully have a better update for you.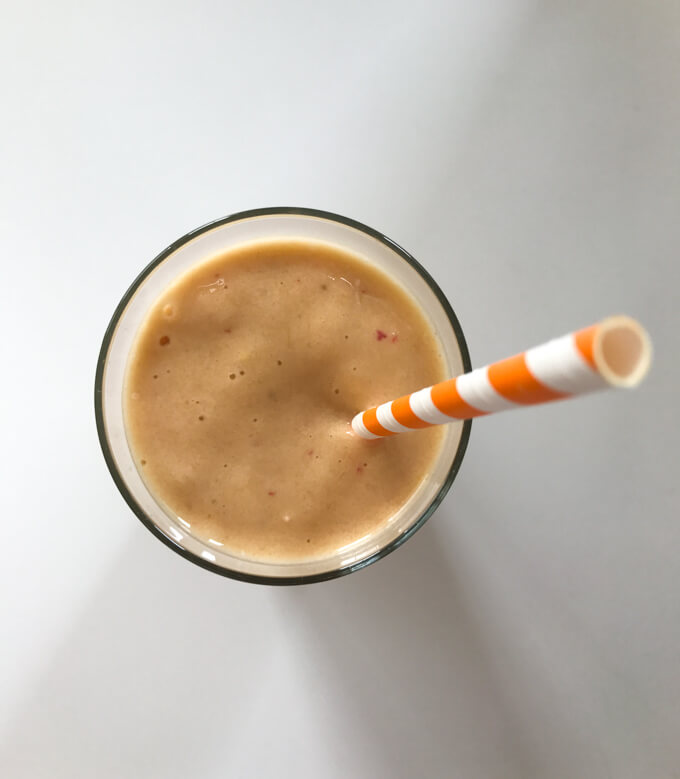 LUNCH
Lunch was turkey salad with tomatoes, feta, red onions, pomegranate seeds, and crushed up parmesan crisps. It was basically everything but the kitchen sink type of salad because I was due to go grocery shopping. My go to salad dressing is usually olive oil, lemon juice, salt and pepper. Sometimes I add dried oregano or Italian seasoning for added flavor.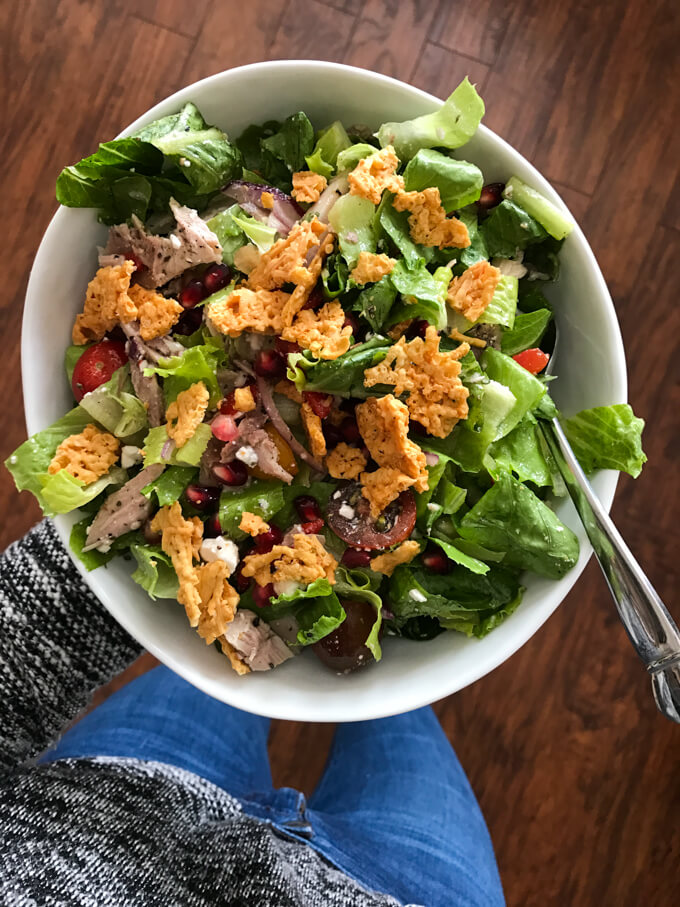 AFTERNOON PICK ME UP
If you follow me on snapchat then you know that I'm obsessed with rolled coconut dates. Only 2 ingredients and they are a perfect (guilt-free) treat! I found them at Whole Foods. They're so good with hot cup of tea. We recently stocked up on tea from Teavana. My all time favorite is the peach tranquility herbal tea. We used to buy it ALL the time but then I found out it has artificial flavoring in it and that turned me off. I still buy it but not as often.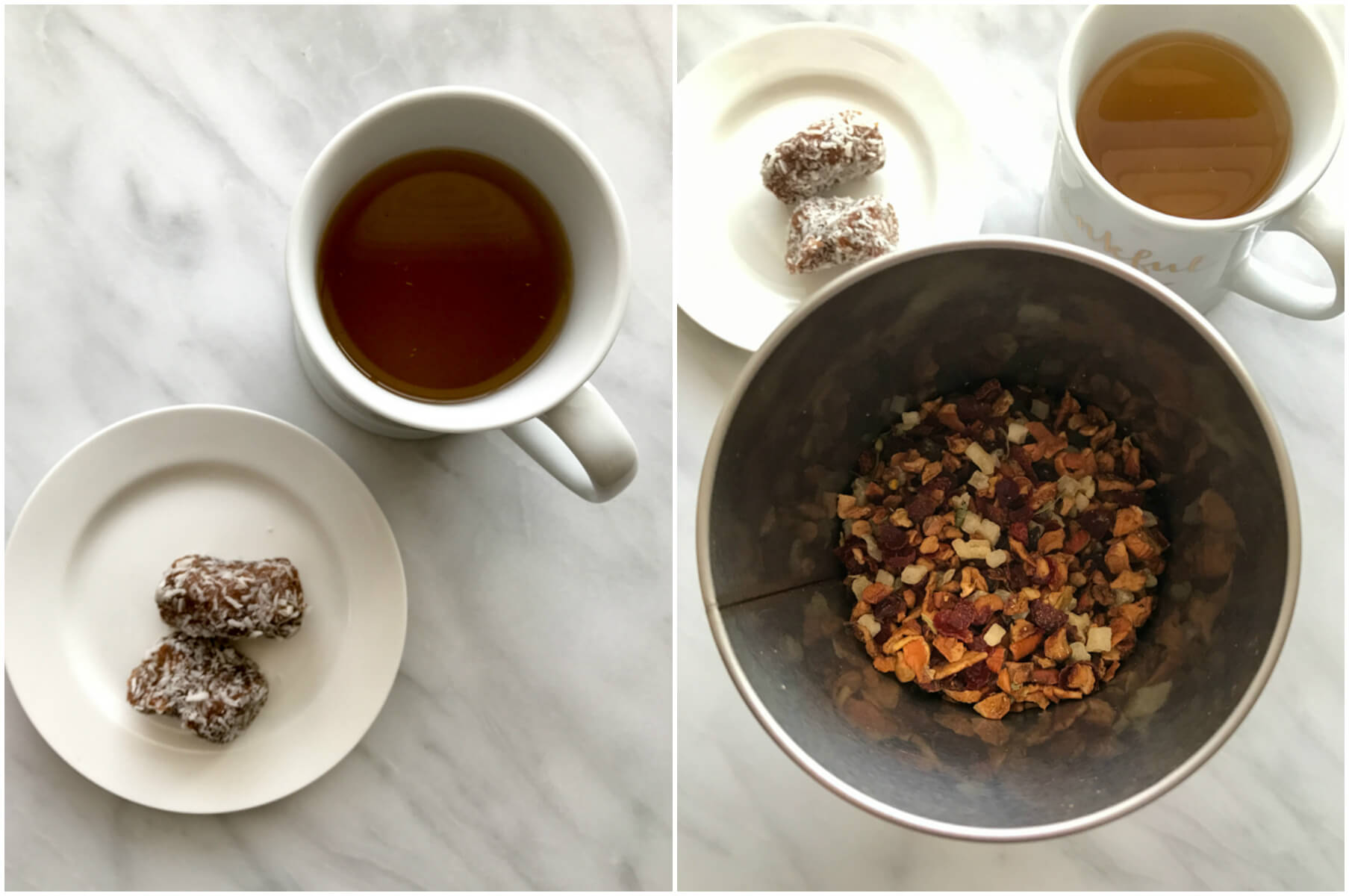 DINNER
Dinner was leftover turkey chili topped with crushed tortilla chips. I shared the recipe on my blog right before Thanksgiving. It's a super hearty chili loaded with ton of veggies, like edamame and corn. You can swap out the turkey for chicken and enjoy it that way as well.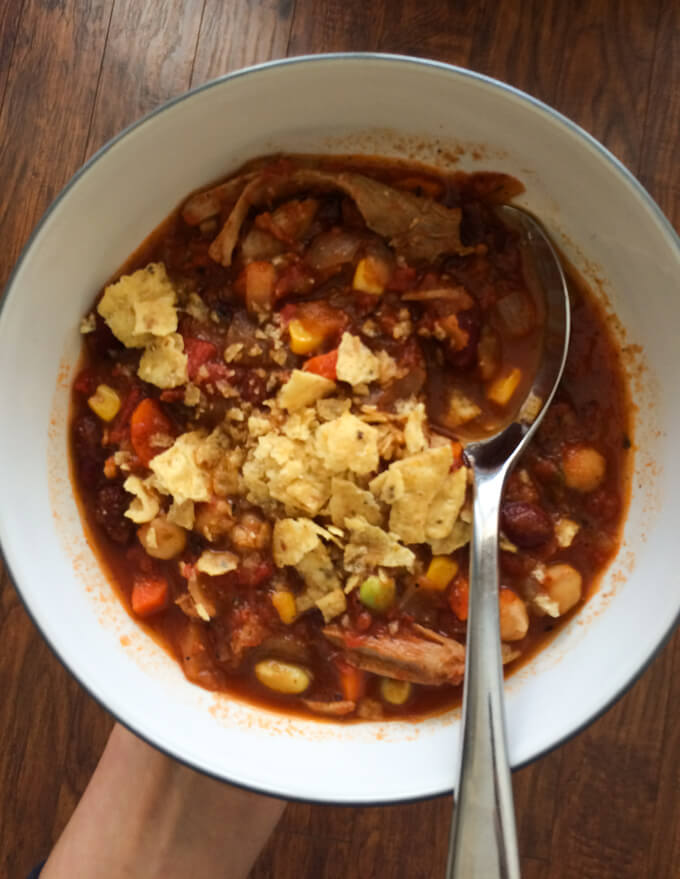 BEDTIME SNACK
Evening snack was more tea and coconut dates with my newest read: Minimalist Baker's Everyday Cooking. Even though we don't follow a gluten-free diet, the cookbook is so beautiful, inspirational, and I think anyone can benefit from it. So many of the recipes can be adapted to your own liking. I can't wait to cook out of it! (btw Dana is a fellow blogger and you should totally check her out).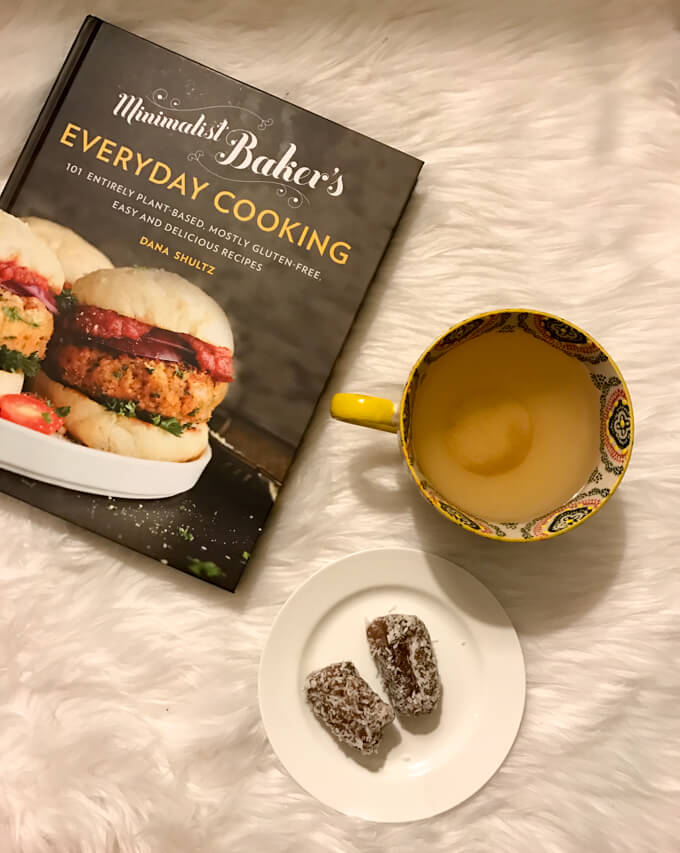 I did not document but I'm still drinking water and totally struggling with it. I'm blaming the cold weather 🙂
Disclaimer: links to the protein powder and cookbook are affiliated links, which means I earn a small commission from the sale at no cost to you.