Food diary documenting what I ate in a day. Simple, quick, and for the most part healthy!
This post may contain affiliate links. Please read our disclosure policy.
Okay friends…so by your request I bring you what I ate Wednesday. If you're not familiar, it's basically a food diary documenting what I eat in a day. Just to warm you, all photos were taken with my iPhone (which is in need of major update) and for the most part are un-edited, besides little exposure and cropping. I'm hoping to keep these posts real (meaning little editing, staging, etc). Maybe they will inspire you? Make you feel better? Motivate you? Entertain you? I'm not sure what the outcome will be but I do know that I love getting a glimpse of someones days/life/food/etc. and I hope you do too!
BREAKFAST
My morning normally starts with homemade coffee. On this particular morning I was running late for school drop off so I picked up coffee from Dunkin' Donuts (just coffee + cream).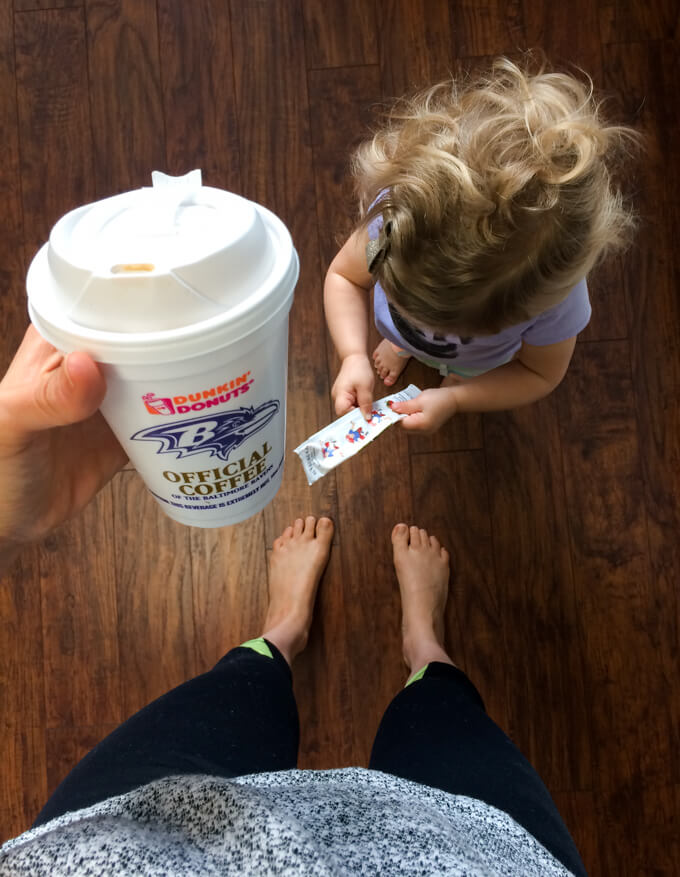 If you follow me on snapchat then you know I recently swapped my egg+spinach+avocado breakfast combo for protein smoothies. Just to simply switch things up. Plus a lot of times I get up and it's a go and before I know it it's lunch time and I haven't even had breakfast yet. With smoothies I can have "breakfast" ready in 5 seconds. One thing I'm not too crazy about is my protein powder. It has a weird taste. I don't know if all of them are like that or just this one. If you have any recommendations please do let me know!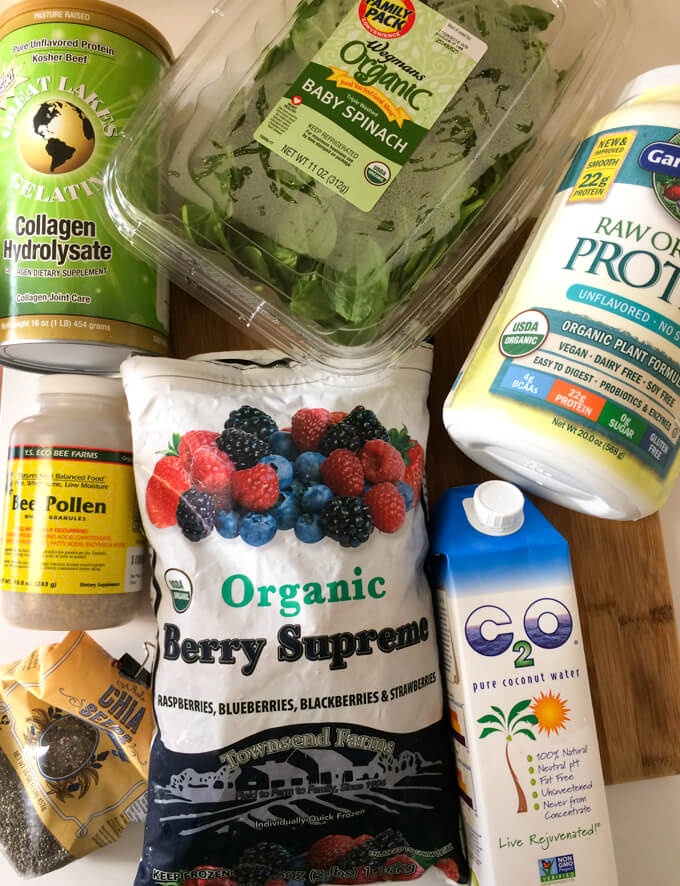 But I basically try to get some greens, fruit, and seeds into my smoothie every morning, along with collagen and bee pollen. I recently started collagen and bee pollen. Hoping to give you guys a better update on both soon.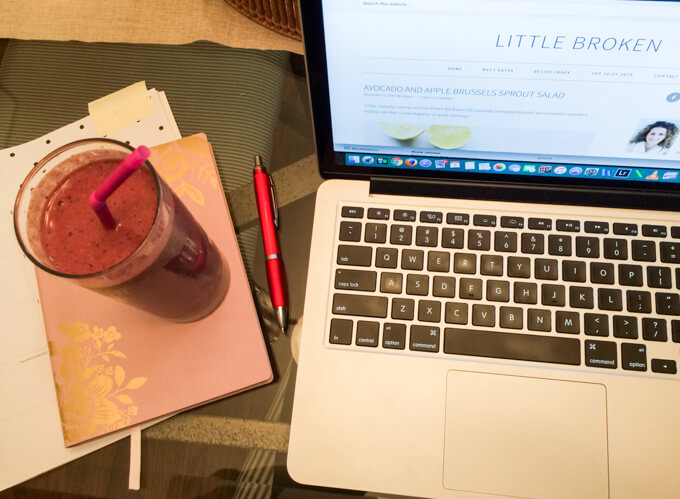 For little miss A – it was oatmeal, topped with pecans, cinnamon, and coconut sugar.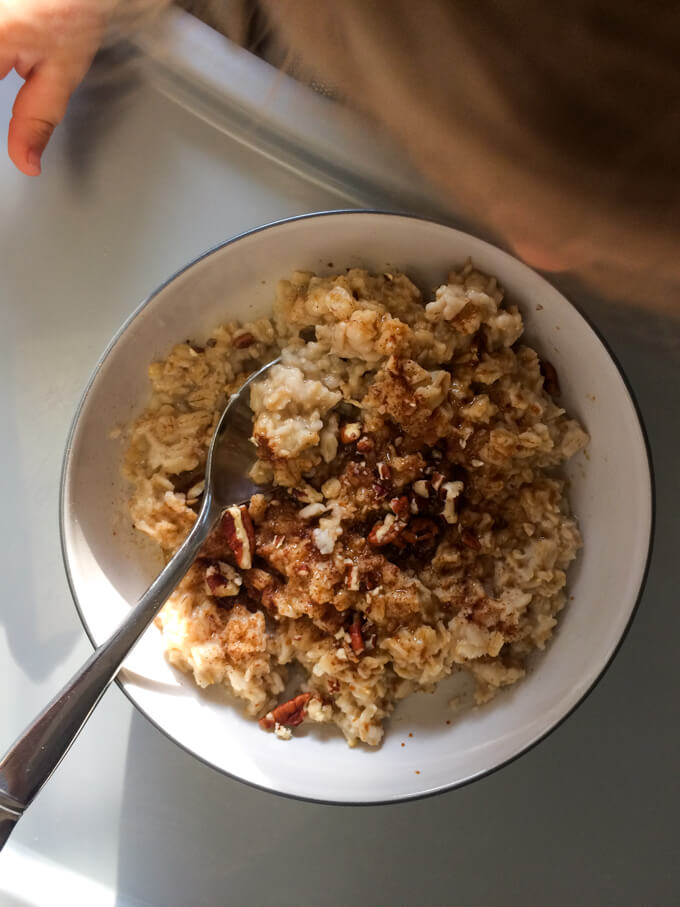 A.M. SNACK
When I work out in the morning, I always try to follow up with a snack. Fruit + butter is my favorite. This YumButter has a great taste but the consistency (even after kneading) is horrible. It's just runny and most likely I will not purchase it again.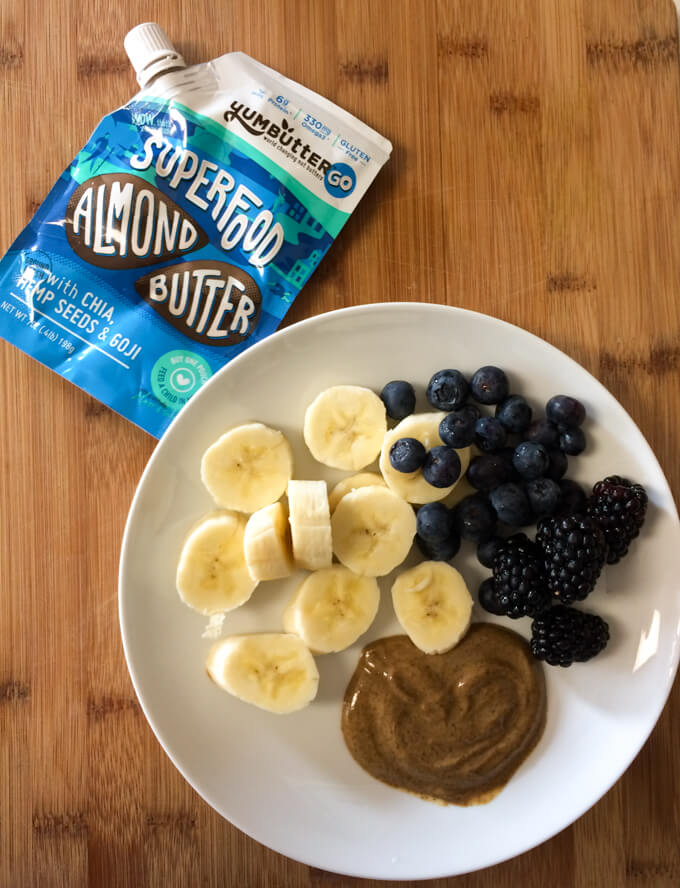 LUNCH
Lunch was tuna salad mixed with leftover avocado aioli and cucumber + tomatoes on a side. I wanted some crunch but we didn't have any salty crackers so tortilla chips it was. Plus a bottle of water.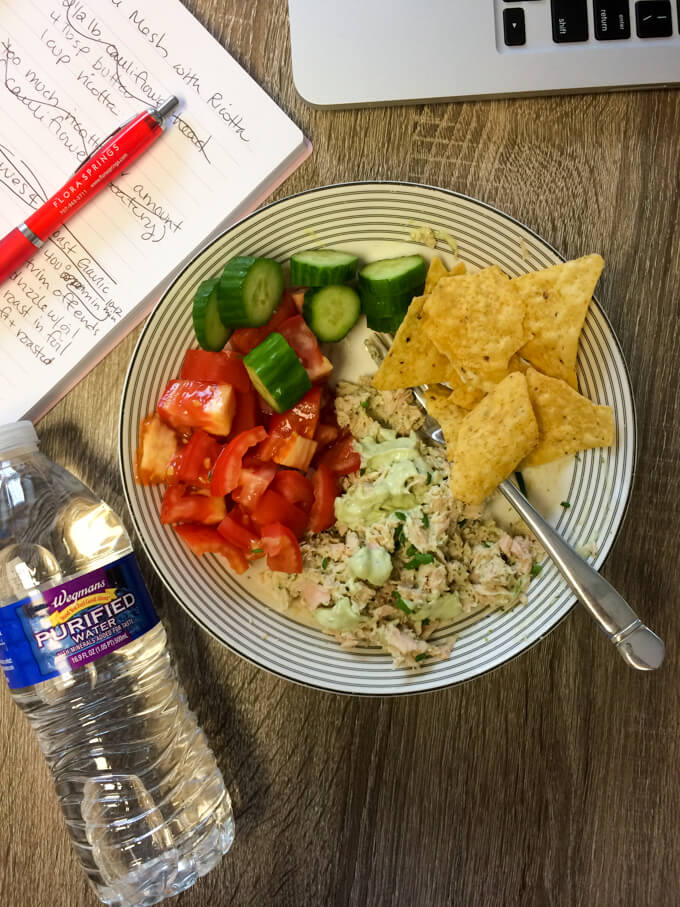 P.M. SNACK
More fruit, butter, and Kashi crackers. They're lightly sweetened and I've been loving them with fruit or cheese.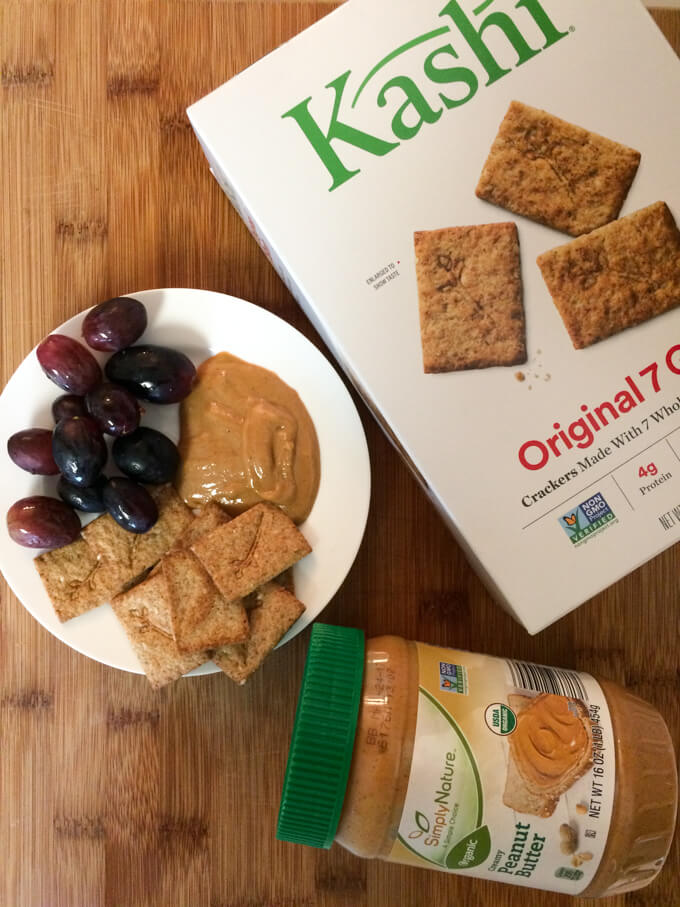 DINNER
Now my dinner skills are usually better than this (I promise) but it's been one of those hectic days and 8pm rolls around and I realized I haven't eaten yet. So Russian kielbasa, hard boiled eggs, and tomatoes was what I managed to come up with. Now don't worry the kids had leftover soup earlier and hubby is traveling for work 🙂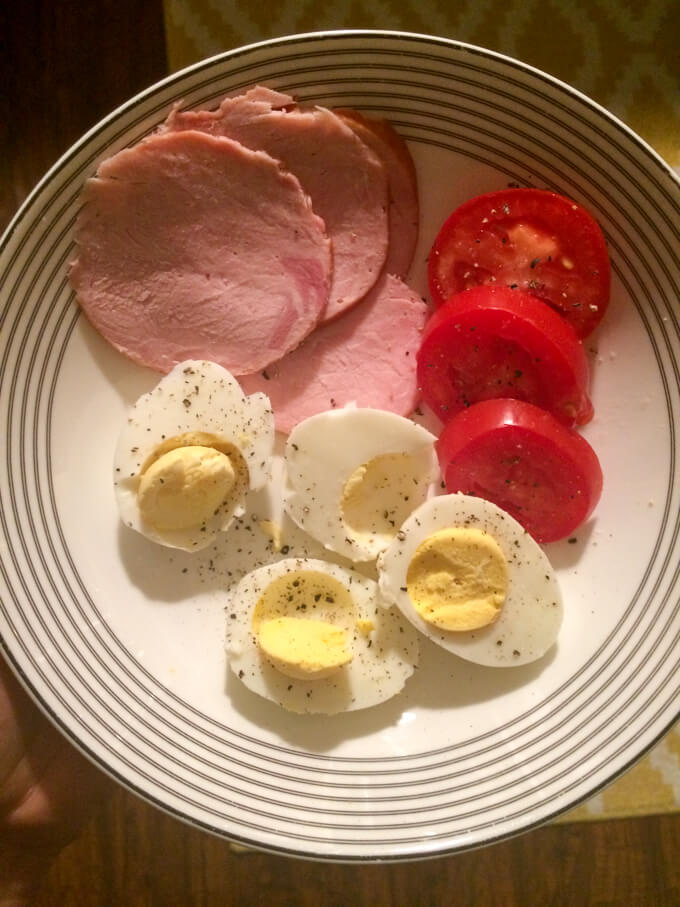 Also – I forgot to document the water I drank throughout the day. I try to drink as much as I can and some days/weeks are easier than others. This day though was surely not an easy one :/