Open-faced salmon burgers are quick, delicious, and nutritious.  Made with fresh salmon chunks and served on a grilled baguette slice with the most flavorful basil mayonnaise.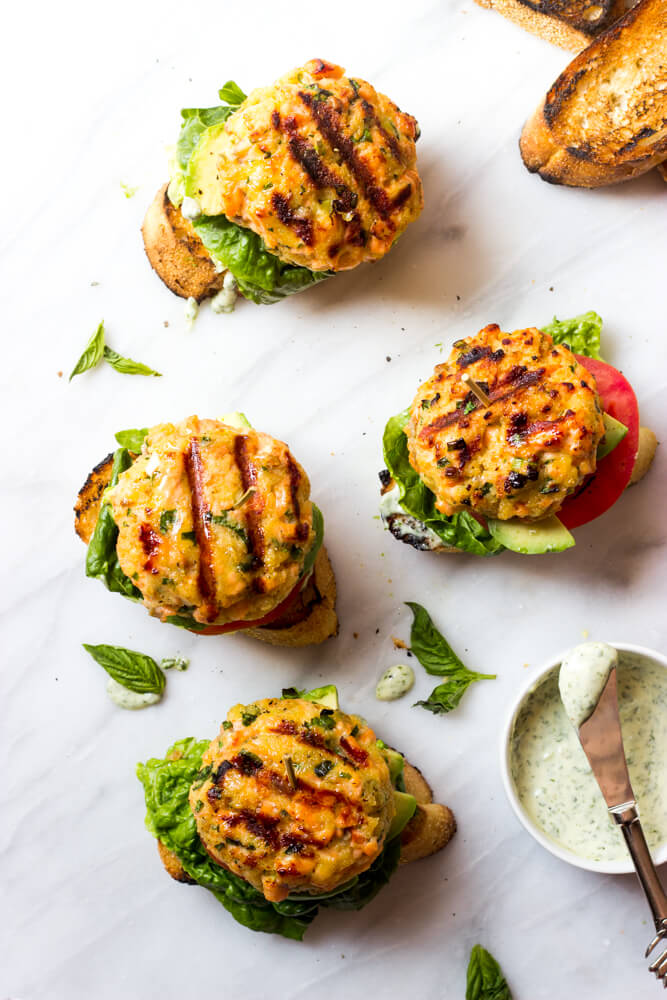 Summer is all about them burgers and these open-faced salmon burgers are everything you want in a delicious burger. Tender and soft with insane amount of flavor. Not to mention they're healthy and fairly quick to make. They're served on a toasted baguette slice vs. a traditional brioche bun…which honestly has to be my favorite part, then topped with lettuce, tomato, avocado and basil mayo. This basil mayo is insane and you definitely don't want to skip it!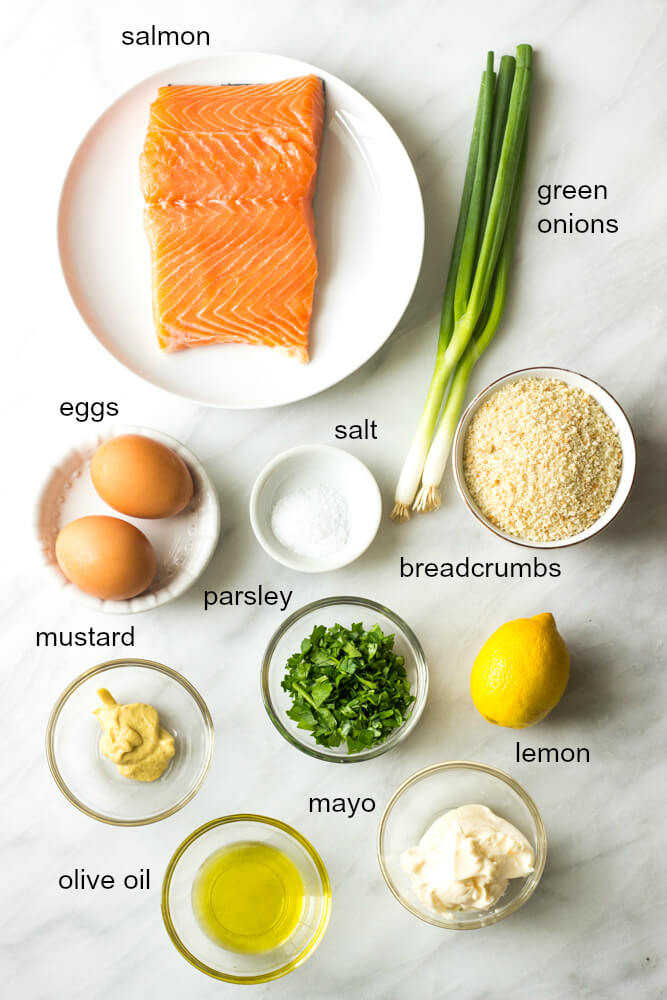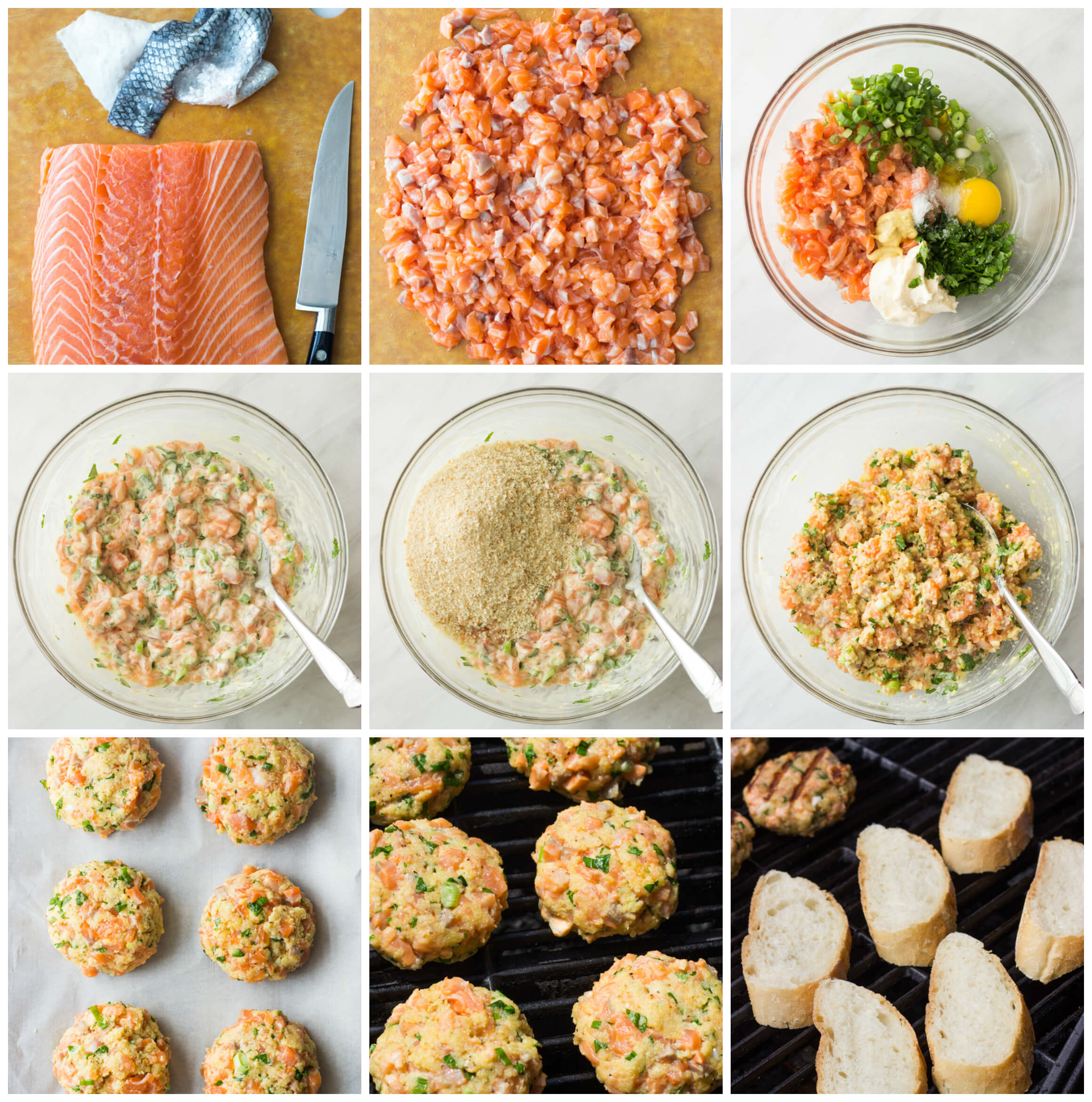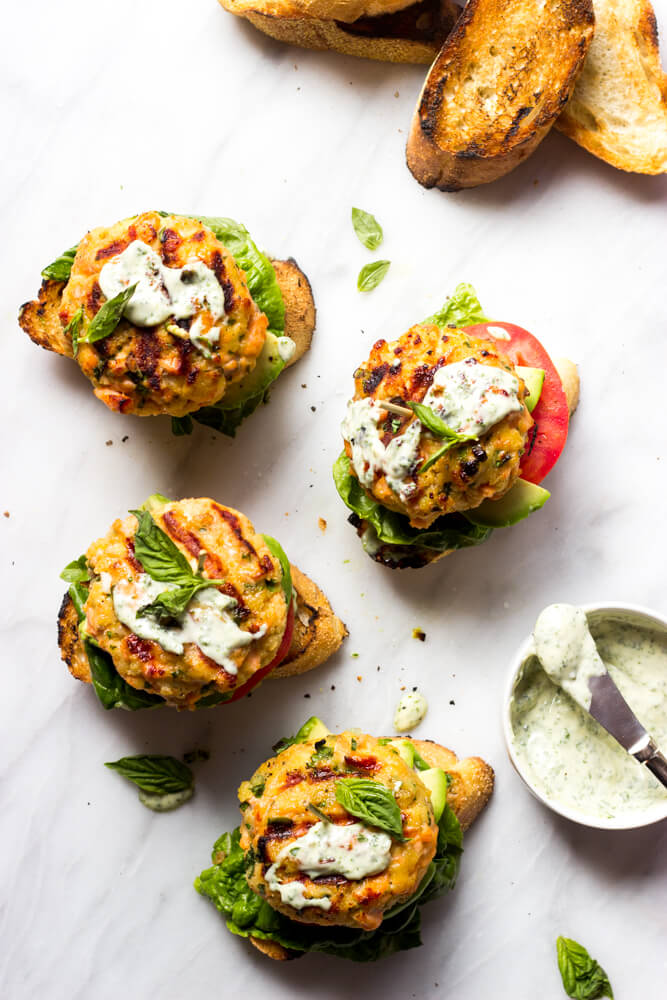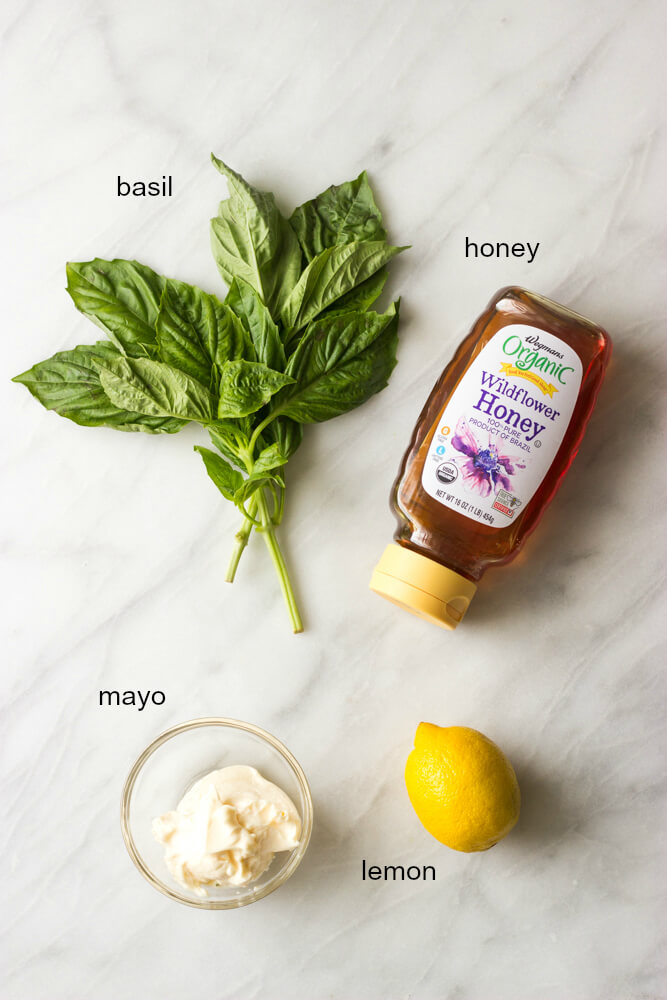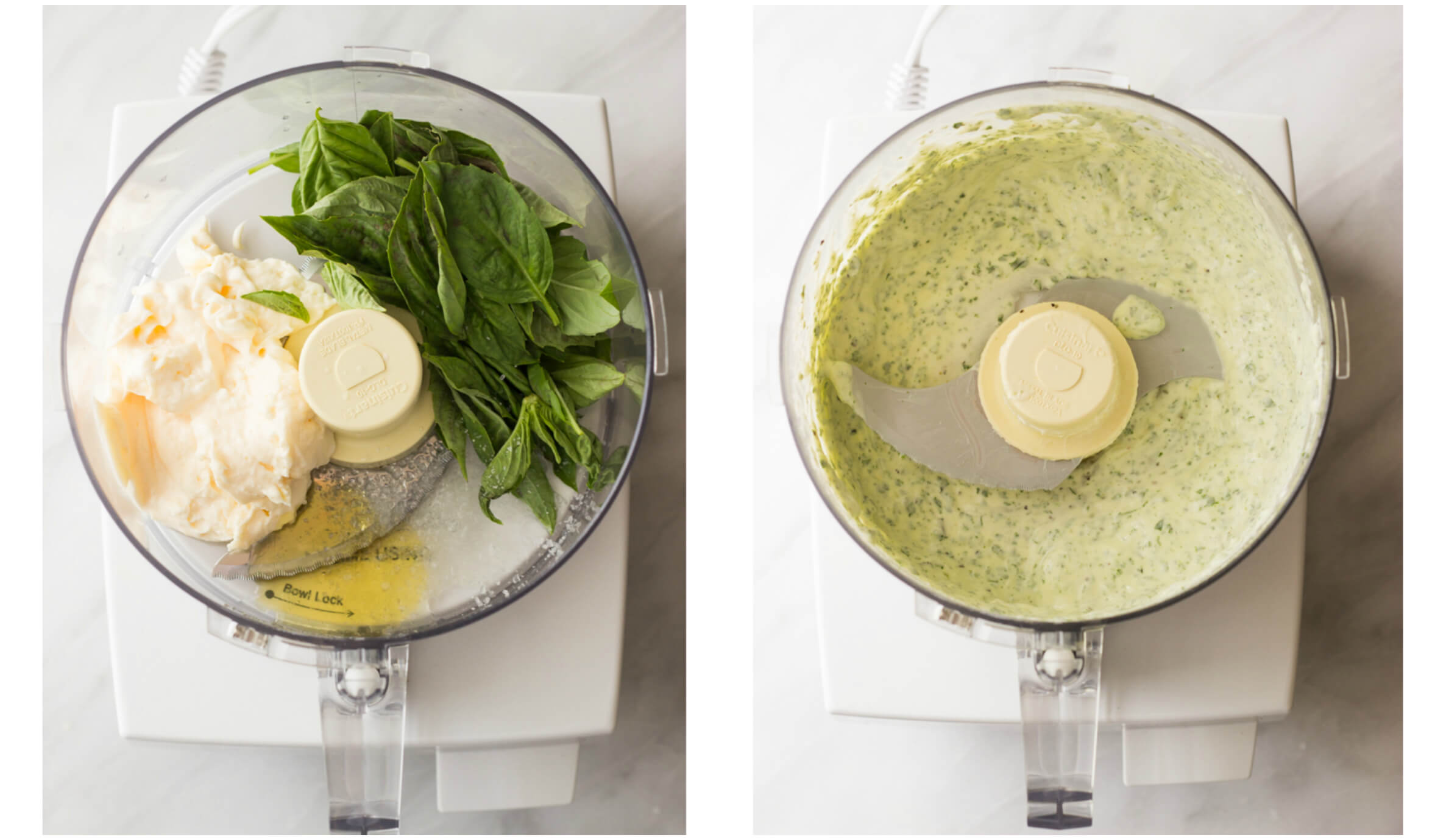 Open-Faced Salmon Burgers
Author:
Katya @ https://www.littlebroken.com
Ingredients
1 pound fresh salmon, skinned, de-boned, and finely diced
2 green onions, sliced (green + white part)
¼ cup fresh parsley, chopped
2 eggs
¼ cup mayonnaise
3 tsp. Dijon mustard
1 Tbsp. fresh lemon juice
1 Tbsp. olive oil
1 tsp. kosher salt
1 cup breadcrumbs
fresh ground black pepper
Basil Mayonnaise
½ cup mayonnaise
½ cup fresh basil leaves
2 tsp. fresh lemon juice
1 tsp. honey
kosher salt and fresh ground black pepper
To Serve
toasted french baguette slices (sliced about ¾-inch thick)
tomato slices
avocado slices
lettuce
Instructions
In a large bowl, combine the salmon, green onions, parsley, eggs, mayonnaise, mustard, lemon juice, olive oil, and salt. Season the mixture with black pepper, to taste, and mix to combine.
Mix in the breadcrumbs and let the mixture rest until the breadcrumbs soak up some of the moisture, about 5 minutes.
Form the salmon into 6 patties and transfer to a hot oiled grill and grill for about 3 minutes on each side. Don't overcook it! In the last 2 minutes of cooking, add the baguette slices to the grill and grill until toasted on both sides.
To serve, generously spread one side of baguette slice with the basil mayo and then top with lettuce, tomato, avocado, and salmon patty. You can top the burger with little more mayo and lettuce for easier eating, otherwise, be prepared to chow down and then hose down 🙂 (but so worth it)
Basil Mayonnaise
Add ingredients to a bowl of a food processor and pulse until blended. Store in refrigerator.
© Little Broken. All images and content are copyright protected. Please do not use my images without prior permission or claim my work as your own. Feel free to Pin, Tweet, Facebook and share away with a link back to the recipe post. If you want to republish this recipe, please re-write the recipe in your own words and link back to this recipe.
Nutrition info is only for the salmon patty since everything else will greatly vary