Quick and easy one bowl blueberry muffins made with white whole wheat flour and lightly sweetened with honey. Bursting with fresh blueberries, these muffins are a perfect morning pick me up!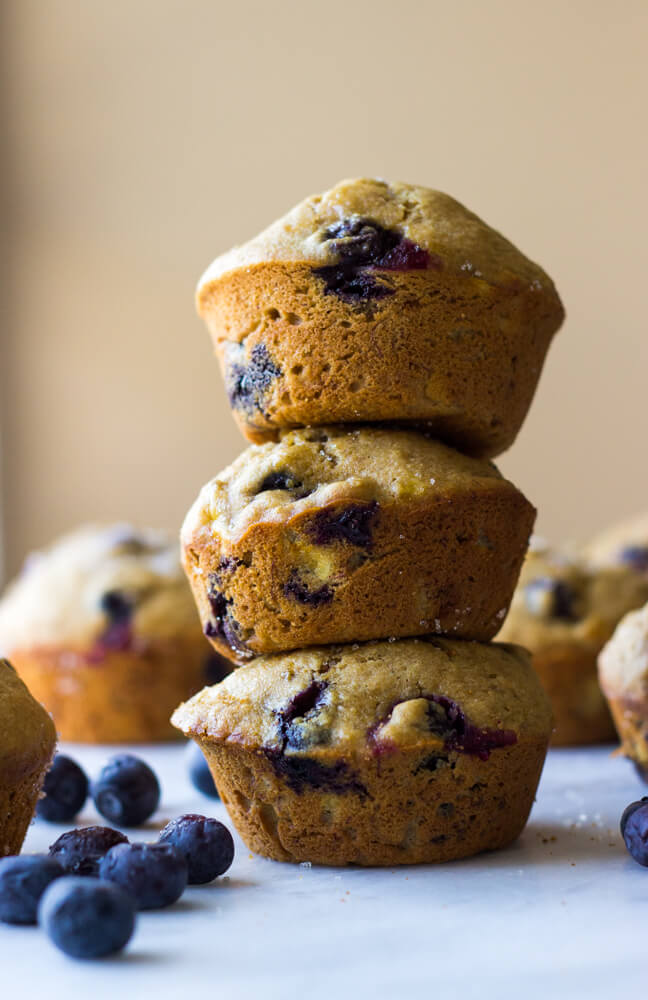 In my opinion freshly baked muffins are the best type of muffins, especially when you eat them still slightly warm with a little butter smothered on top. I mean does it get better than that?! These one-bowl blueberry muffins are sure to get you started in the morning. Made with white whole wheat flour and sweetened with honey and ripe bananas. Not to mention they are moist, tender, and bursting with blueberry flavor.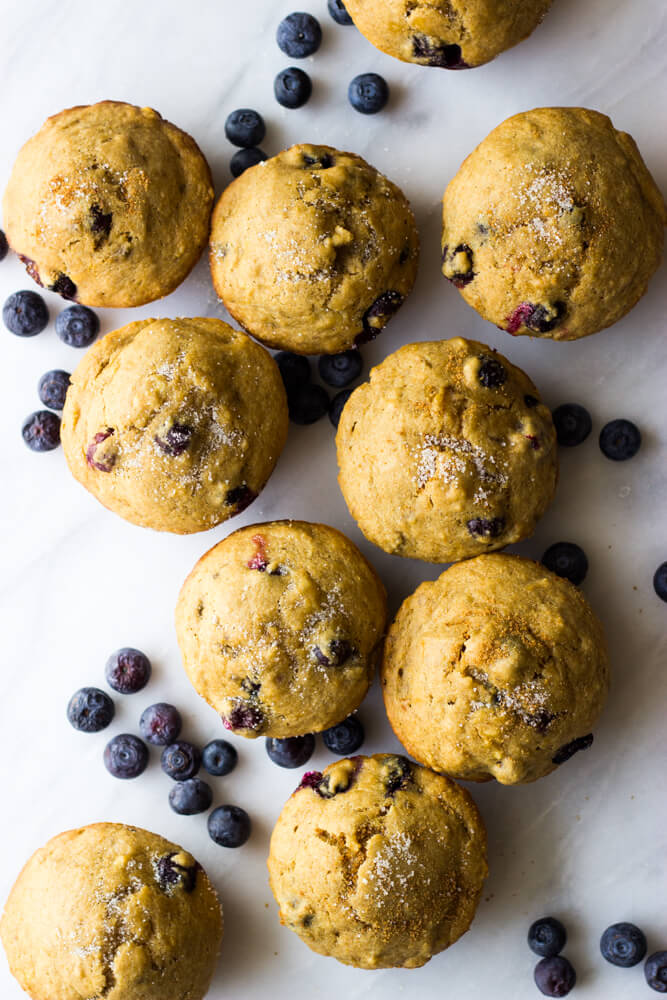 When I started testing this recipe I really wanted to make these muffins without any oil at all. I tested the recipe with avocados. Yes, avocados! Apparently because the avocados are buttery they're supposed to add moisture to the muffins. Well I so hated the taste and felt like they were still pretty dry. Then I tested again with more bananas and the muffins tasted more like banana than blueberry. So ultimately I went back to my all time favorite baking fat: coconut oil. I used only 1/3 cup of coconut oil and the result: perfectly moist muffins.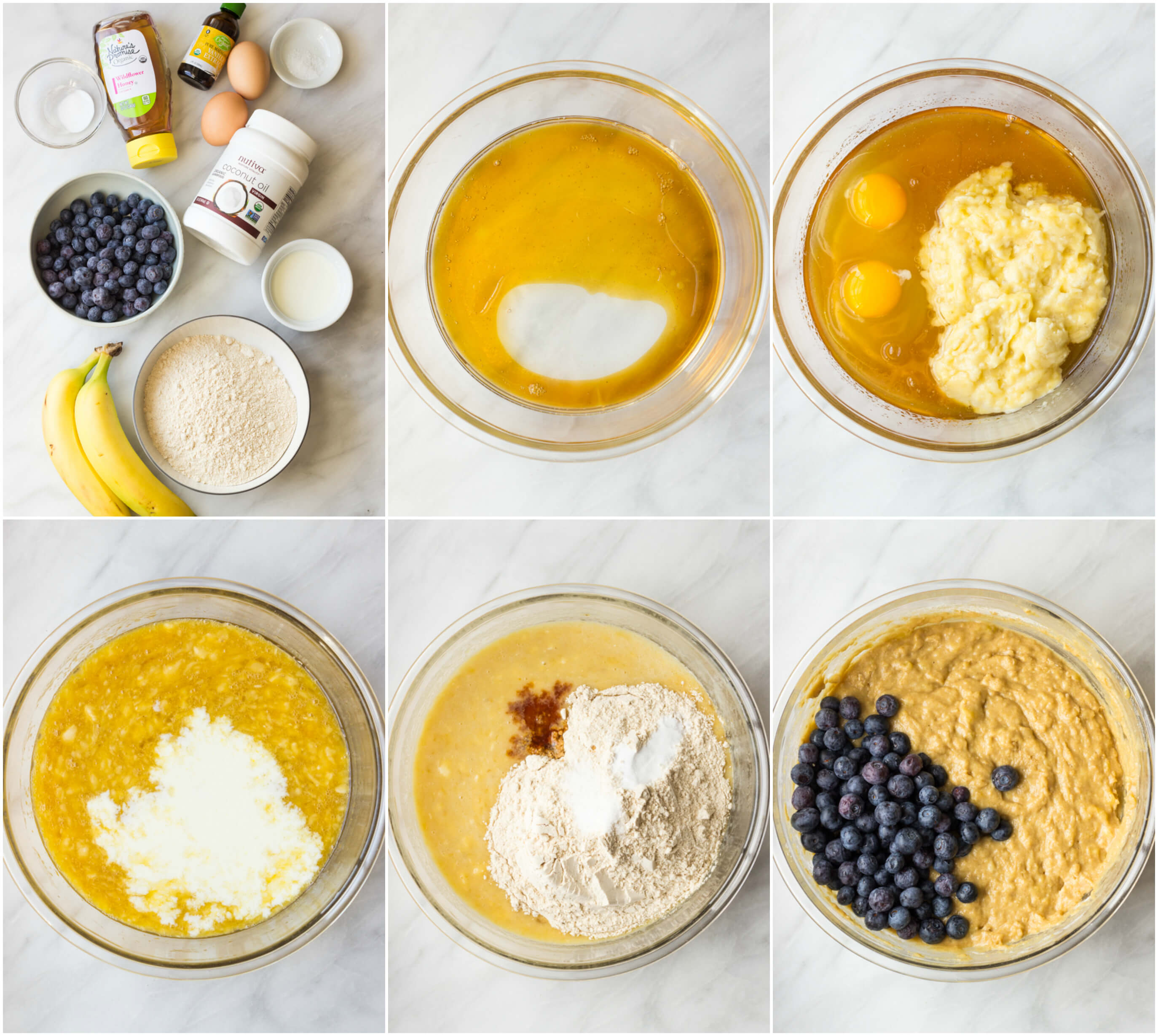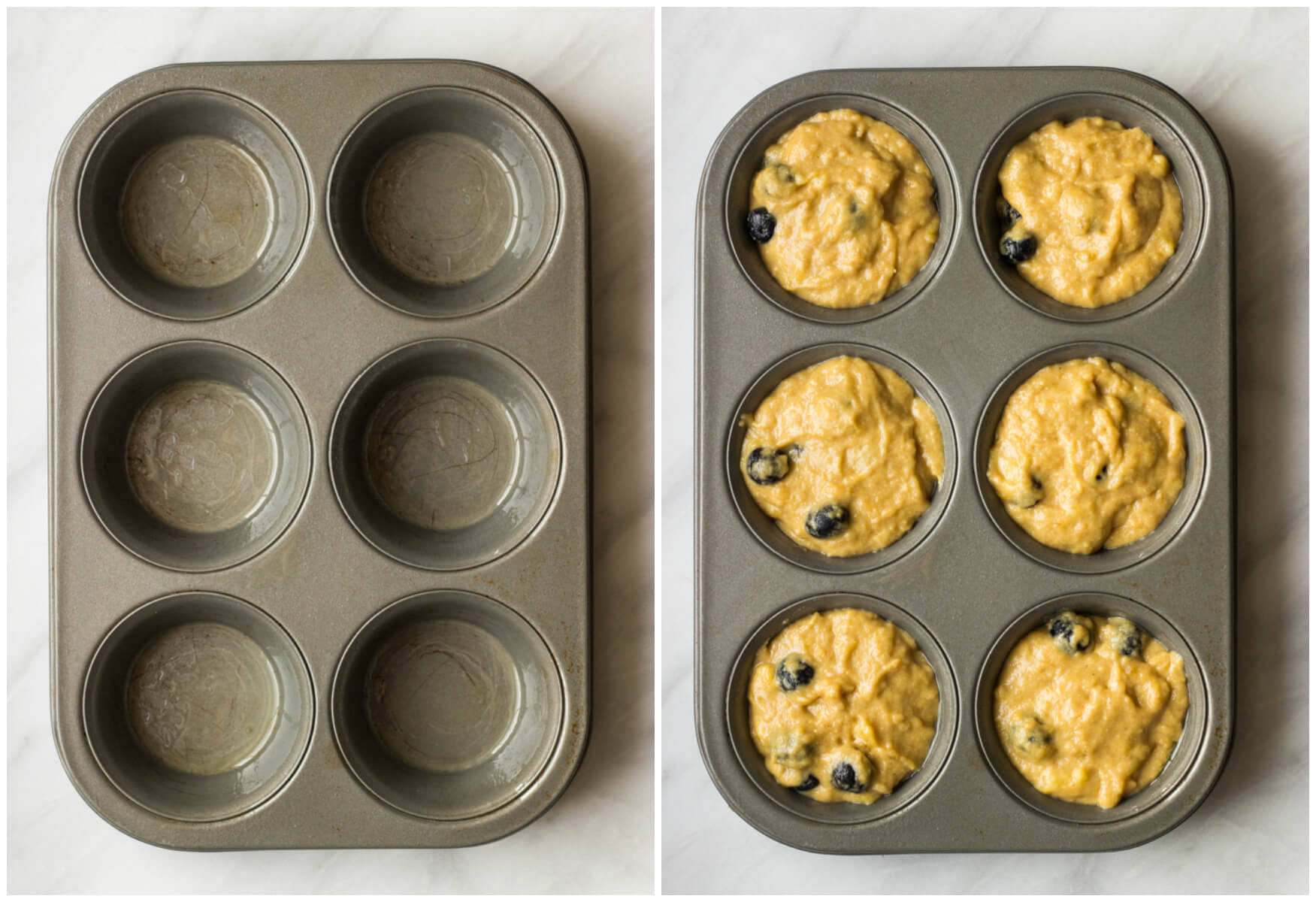 They're not overly sweet at all. You can sprinkle on some turbinado sugar or coconut sugar on top. Not only will the sugar give the muffins a pretty muffin top but also add slight sweetness. We love love these warm out of the oven (with a little butter…I know, I know…probably not the healthiest but SO worth it.) I think it's that sweet and salty combo that does it for me every single time!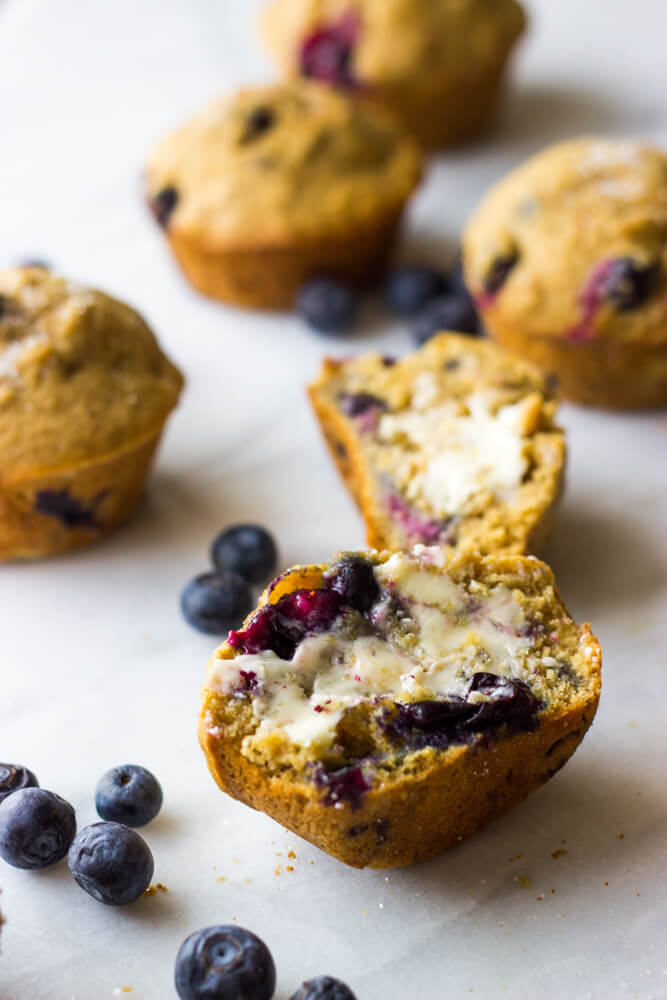 Make it. Snap it. Show it. Instagram @littlebrokenblog or snapchat → littlebrokenblg
1-Bowl Blueberry Muffins
Author:
Katya @ https://www.littlebroken.com
Ingredients
⅓ cup coconut oil, in liquid form
½ cup honey
2 large eggs
1¼ cup mashed ripe bananas, about 2-3 bananas
½ cup whole milk
1 tsp. baking soda
1 tsp. vanilla extract
½ tsp. kosher salt
2½ cups white whole wheat flour
1¼ cups fresh blueberries
turbinado sugar or coconut sugar, optional
Instructions
Preheat the oven to 350 degrees F.
Grease a standard 12-cup muffin pan with non-stick cooking spray.
In a large mixing bowl, whisk coconut oil and honey. Add eggs and banana. Then whisk in the milk.
With a wooden spoon, mix in the baking soda, vanilla extract, salt, and flour. Do not overmix.
Gently fold in the blueberries.
Spoon the batter evenly into the prepared pan, filling all the way to the top. You should be able to fill all 12 muffin cups. If desired, sprinkle the tops with turbinado or coconut sugar.
Bake for 17-20 or until toothpick inserted in the middle comes out clean.
Let the muffins cool in the pan for about 10 minutes then transfer to a cooling rack to cool completely. Store cooled muffins, covered, at room temperature for up to 3-4 days.
© Little Broken. All images and content are copyright protected. Please do not use my images without prior permission or claim my work as your own. Feel free to Pin, Tweet, Facebook and share away with a link back to the recipe post. If you want to republish this recipe, please re-write the recipe in your own words and link back to this recipe.