Thai inspired chopped kale salad with edamame, sweet peppers, and cashews. It's tossed in the most flavor packed peanut-chili vinaigrette and comes together in minutes! Makes the perfect side or top it with chicken for a complete meal.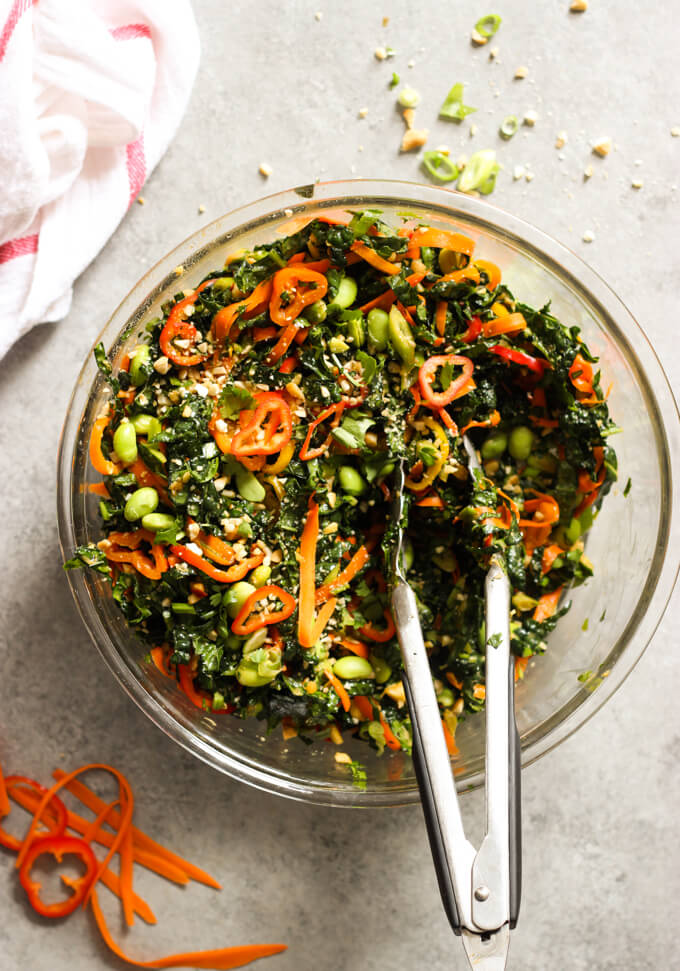 Happy Friday my amigos! I am happy to finally share this salad recipe with you and I sure am happy it's Friday. We've been slowly trying to get back into our school routine over the last few weeks and I personally been trying to adjust on my end as well. You would think I would have it together with one less kid at home? But not going to lie, it's been a little hectic over at mi casa, so my apologies for lack of post on Tuesday.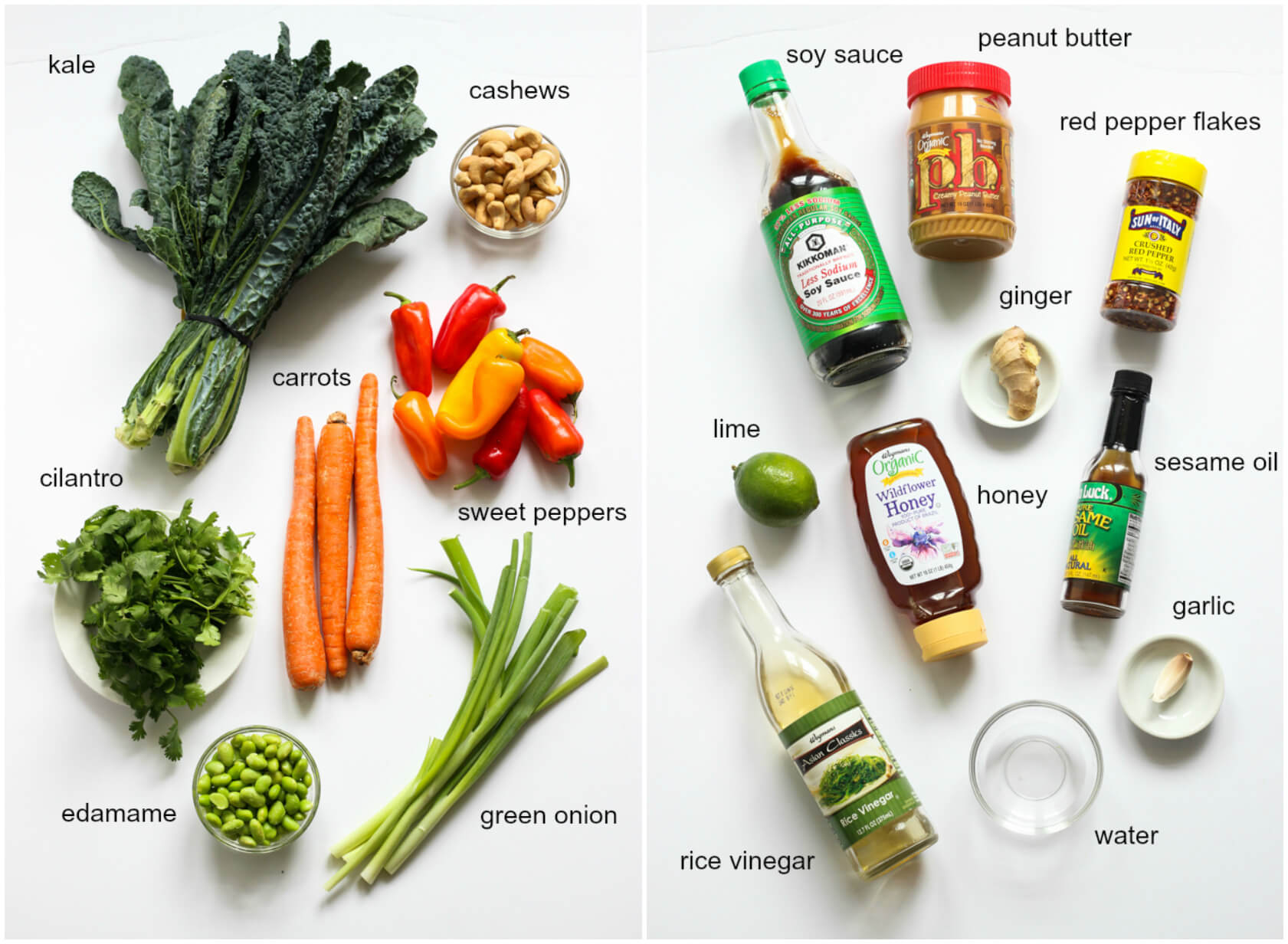 So I am making it up to you all with this chopped kale salad. All I got to say is, it's got a lot of flavor going on! Not to mention all the fresh goodness. Perfect for those lazy weeknights when you need something good but quick. You can enjoy it as a side or top it with some chicken for a complete meal.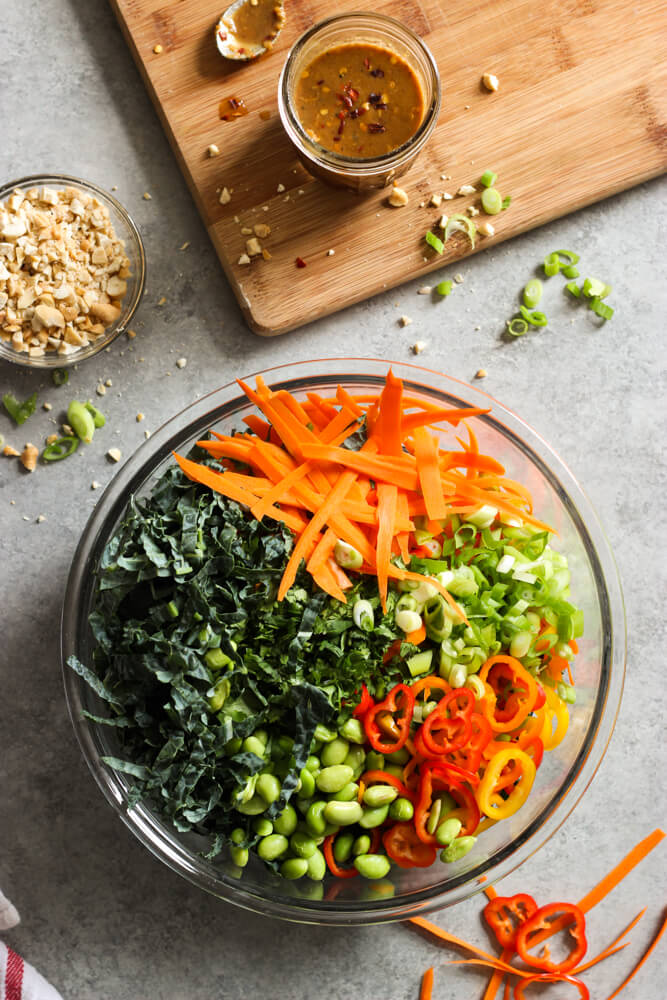 We've got Tuscan kale (also known as Lacinato kale), sweet peppers, carrots, edamame, scallions, cilantro, and cashews tossed in a spicy peanut-chili vinaigrette. This vinaigrette is out of this world! I will warn you though…it has a good kick to it. So go less on pepper if you want less spicy. But if you're like me who LOVES spicy food, then go all out! It's flavor packed and has so many delicious things going on…everything from creamy, nutty, and spicy. Chill the salad for 10-15 minutes before serving (if possible). It helps break down some of the toughness of the kale leaves and also marinates all the flavors together ♥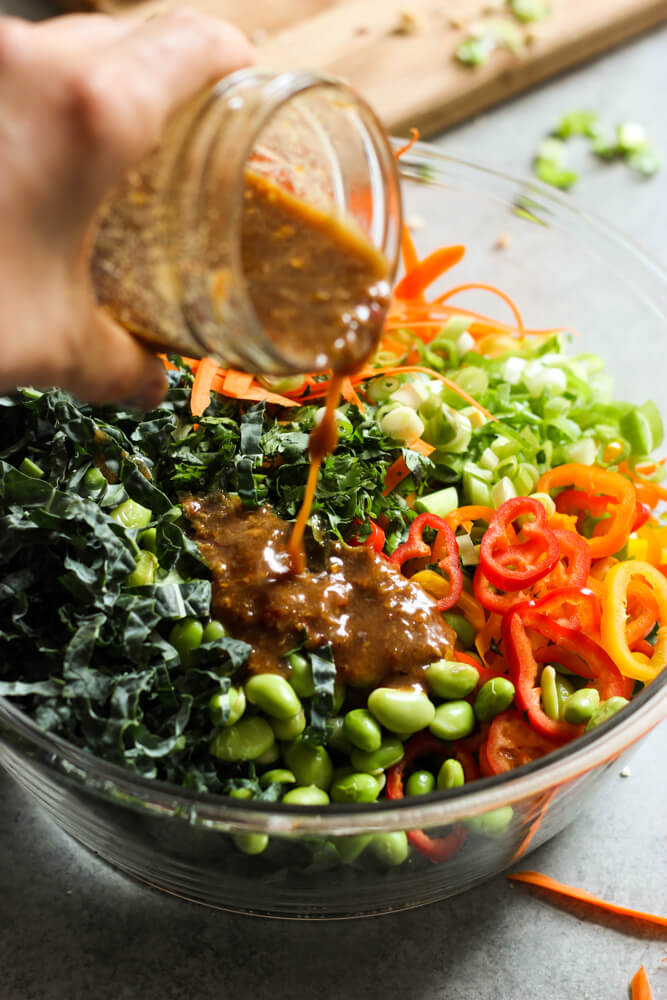 Make it. Snap it. Show it. Instagram @littlebrokenblog or snapchat → littlebrokenblg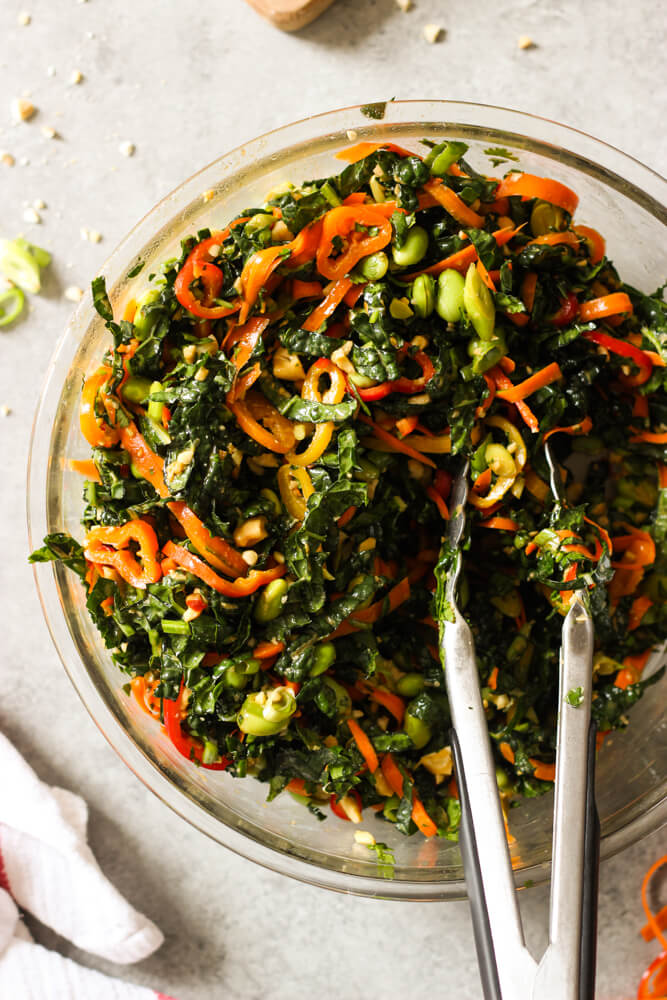 Chopped Kale Salad with Peanut-Chili Vinaigrette
Author:
Katya @ https://www.littlebroken.com
Ingredients
Peanut-Chili Vinaigrette
4 tsp. creamy peanut butter
1 tsp. red pepper flakes*
2 Tbsp. honey
4 Tbsp. soy sauce
2 Tbsp. water
4 tsp. rice vinegar
½ tsp. sesame oil
1 tsp. fresh lime juice
1 tsp. fresh ginger, grated
2 garlic cloves, pressed or grated
Salad
6 cups Tuscan kale cut into thin ribbons**
3 medium carrots, peeled and cut into ribbons using a vegetable peeler
5-6 sweet peppers, cored and thinly sliced
1 cup shelled edamame, cooked and completely cooled
4-5 scallions, sliced
1 cup fresh chopped cilantro
½ cup roasted cashews, finely chopped
salt and fresh ground black pepper, to taste
Instructions
Start by making the salad vinaigrette by whisking all ingredients together until combined. Set aside while preparing the veggies.
Then combine the salad ingredients in a large bowl. Drizzle with vinaigrette and toss thoroughly to combine. You want to make sure the veggies are really coated in the vinaigrette. Taste for salt and pepper.
Chill the salad for 10-15 minutes before serving. It helps break down some of the toughness of the kale leaves.
Notes
*Those red pepper flakes give a nice spicy kick to the salad, so if you want less spicy, use less.

**Tuscan kale is also known as Lacinato kale. It's perfect for raw salads like this as it's not as tough as curly kale. Make sure to de-stem the kale before slicing.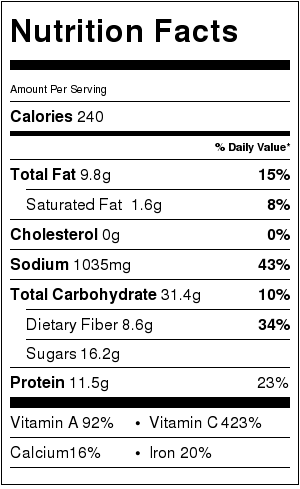 © Little Broken. All images and content are copyright protected. Please do not use my images without prior permission or claim my work as your own. Feel free to Pin, Tweet, Facebook and share away with a link back to the recipe post. If you want to republish this recipe, please re-write the recipe in your own words and link back to this recipe.