Postpartum food diary documenting what I eat in a day. Simple, quick, and healthy!
This post may contain affiliate links. Please read our disclosure policy.
Since I began breastfeeding Emma two weeks ago, I definitely have noticed an increase in my appetite. Last week's WIAW was my attempt to eat more but at the same time I was still trying to figure out how much more. For the most part, I've been sticking to wholesome foods that will give me all the good nutrients but also give me energy and keep me full. I've incorporated more grains/breads into my diet and a variety of veggies with every meal (if possible). I've attempted a little meal prep yesterday and so far I've been happy with it.
FIRST THING IN THE MORNING…
Water. Doesn't always happen first thing in the am but usually if I have water left over from the night, I will guzzle it down.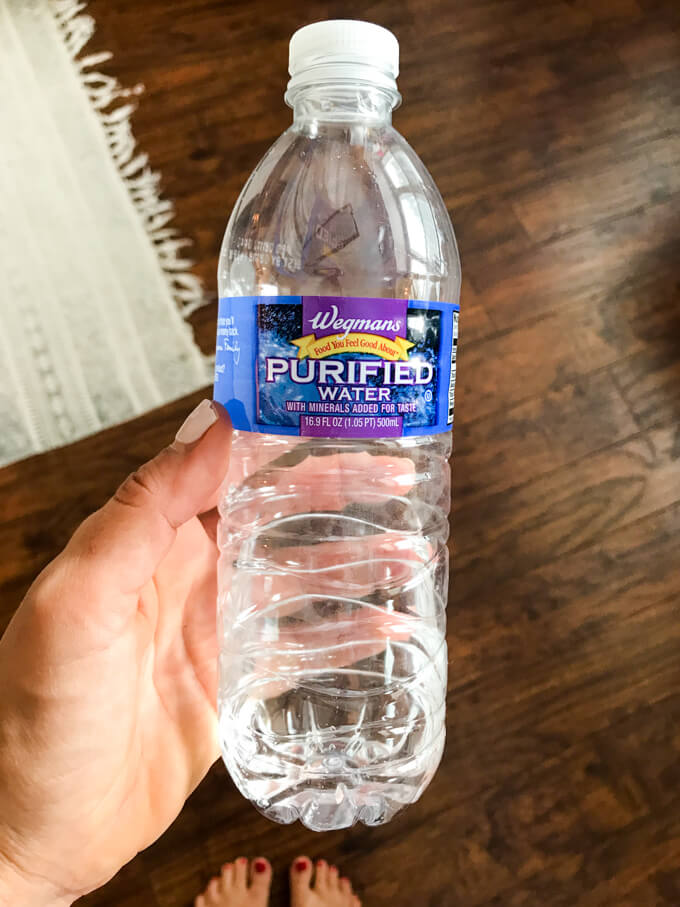 A.M. SMOOTHIE
Now that my son is back in school, I'm getting up earlier than usual to get his breakfast and lunch prepped for the day. And since I don't get around to my own breakfast until later in the morning, I've started back up with my smoothies. This mango spinach smoothie is my ALL time favorite. It's a combo of almond milk, spinach, frozen mango, banana, tablespoon of almond butter, and tablespoon of flax.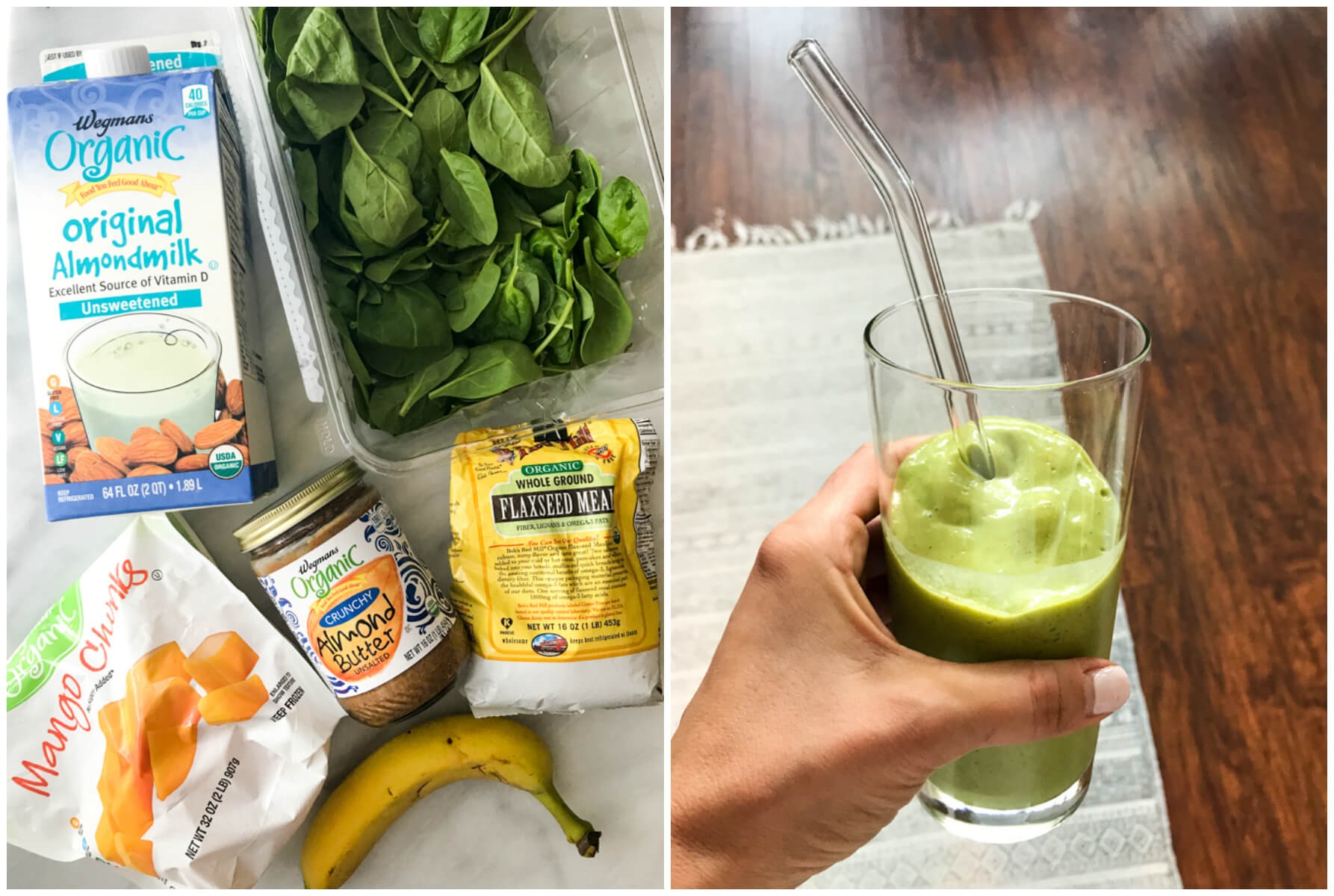 BREAKFAST
I switch it up between oatmeal and eggs most mornings. Today was a combo of two eggs, sautéed spinach, leftover crispy sweet potatoes and steak from dinner the night before. Also a slice of toasted Rudi's bread. It was part of our Amazon fresh delivery and it tasted really good. I love the texture of it. Not too heavy. I also tried out a new creamer for coffee. It was okay. I still prefer the homemade version that I mentioned in the last post.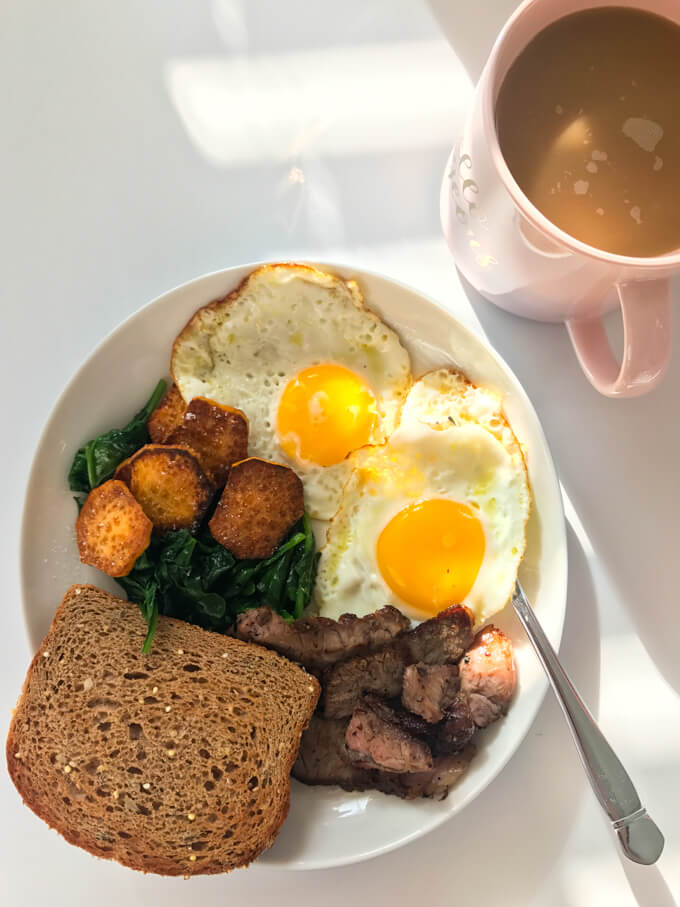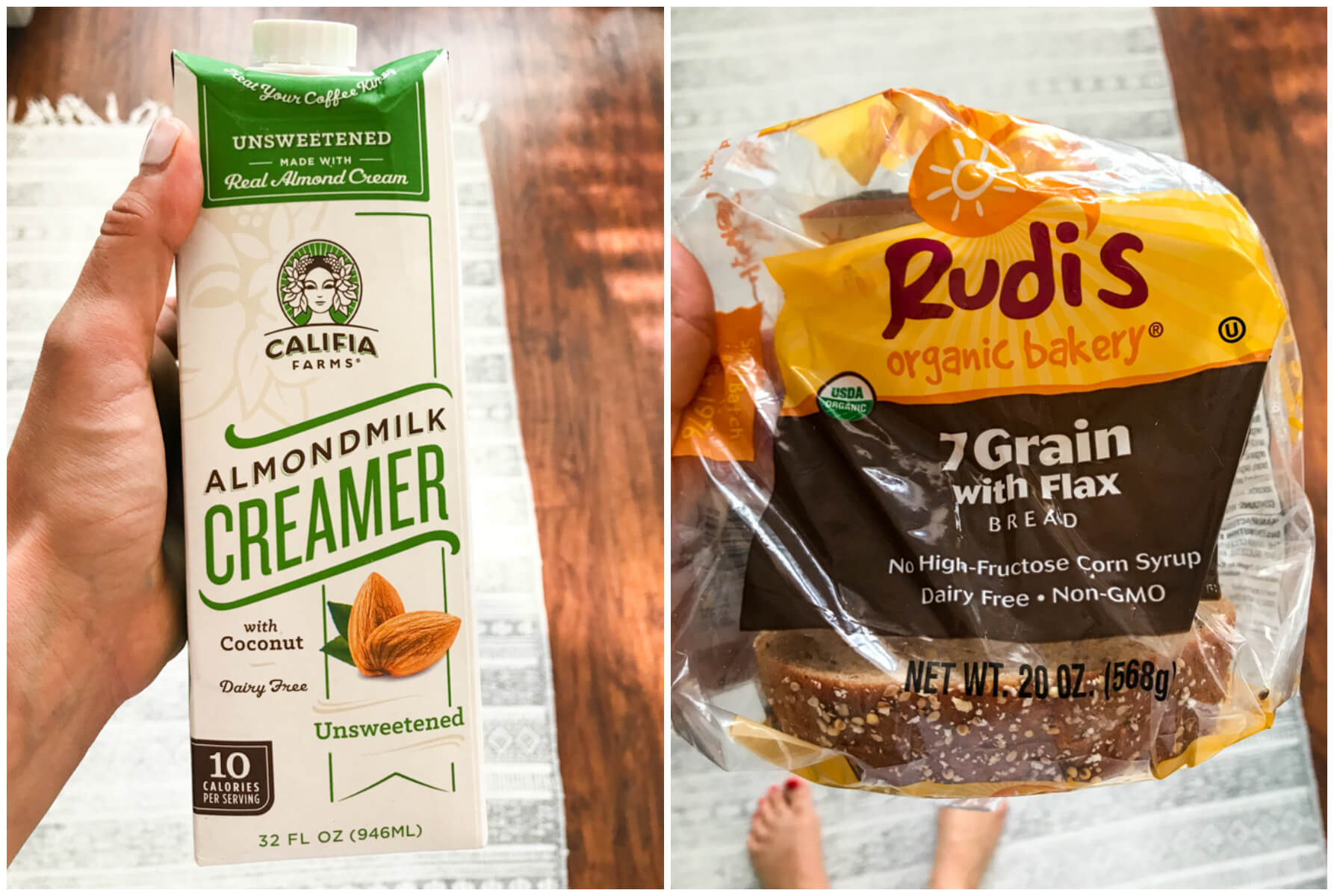 A.M. SNACK
Toasted Rudi's bread with almond butter and fresh strawberries. Also re-heated coffee from the morning. I never ever finish my am coffee. This one got reheated couple times actually and every drop of it was so much appreciated for this sleepless mama.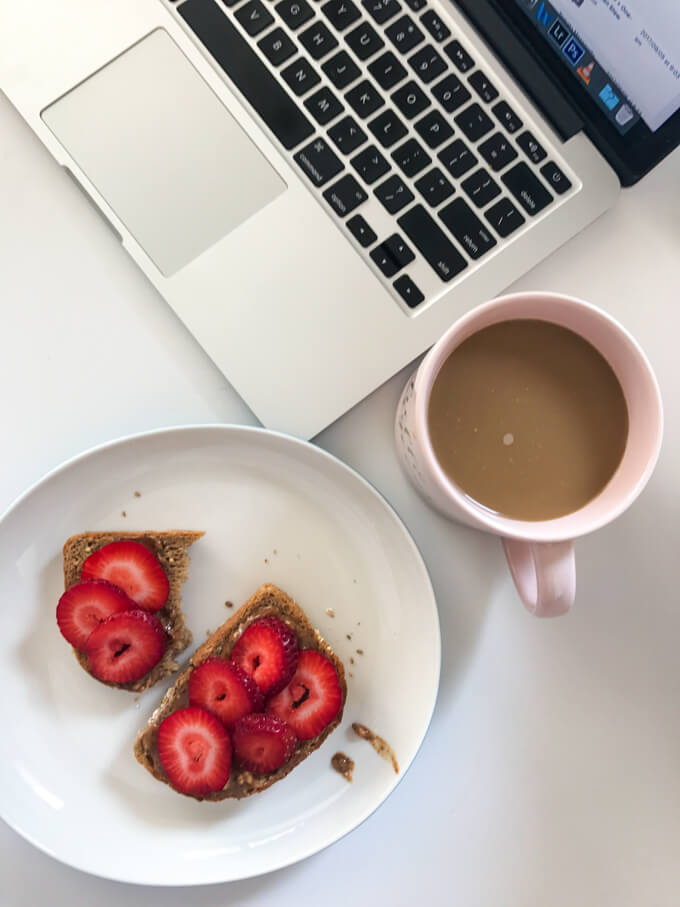 AFTERNOON SNACK
My lunch was super late as I got carried away meal prepping. These RxBars have been so nice to have around! I'm usually not a fan of any type of protein bars but these taste really good. Plus I love all the ingredients.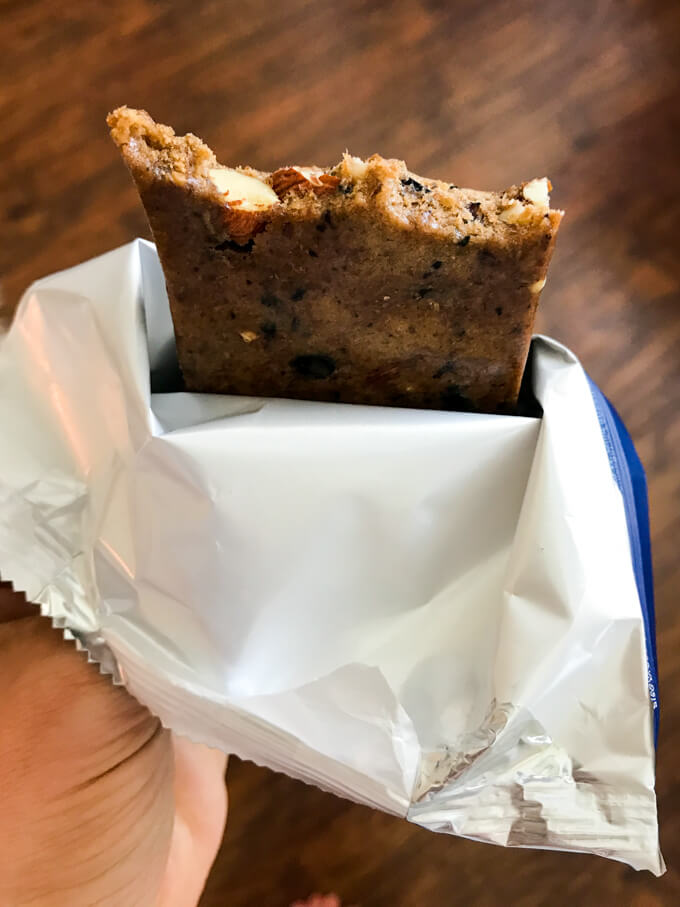 LUNCH + MEAL PREP
So if you follow me on IG you saw me meal prepping my lunch bowls and honestly I wish I did it every week but I don't always have the time. It's been SO convenient to have lunch ready to go two straight days in a row now. I basically cooked about 2 cups of quinoa in chicken broth. Then I caramelized two large white onions in 1 1/2 Tablespoon of butter + 2 Tablespoons of olive oil. Mixed about half of the cooked quinoa with the onions and kept the rest of the quinoa plain. Then I roasted a variety of veggies: broccolini, sweet potatoes, beets, eggplant, bell peppers, and mushrooms at 425 degrees F for about 20-30 minutes with plenty of olive oil, salt and pepper. I also roasted a slab of salmon. I had a bowl yesterday for lunch with kombucha as well as today. It's super tasty and filling. Not dry at all and I would totally do it again.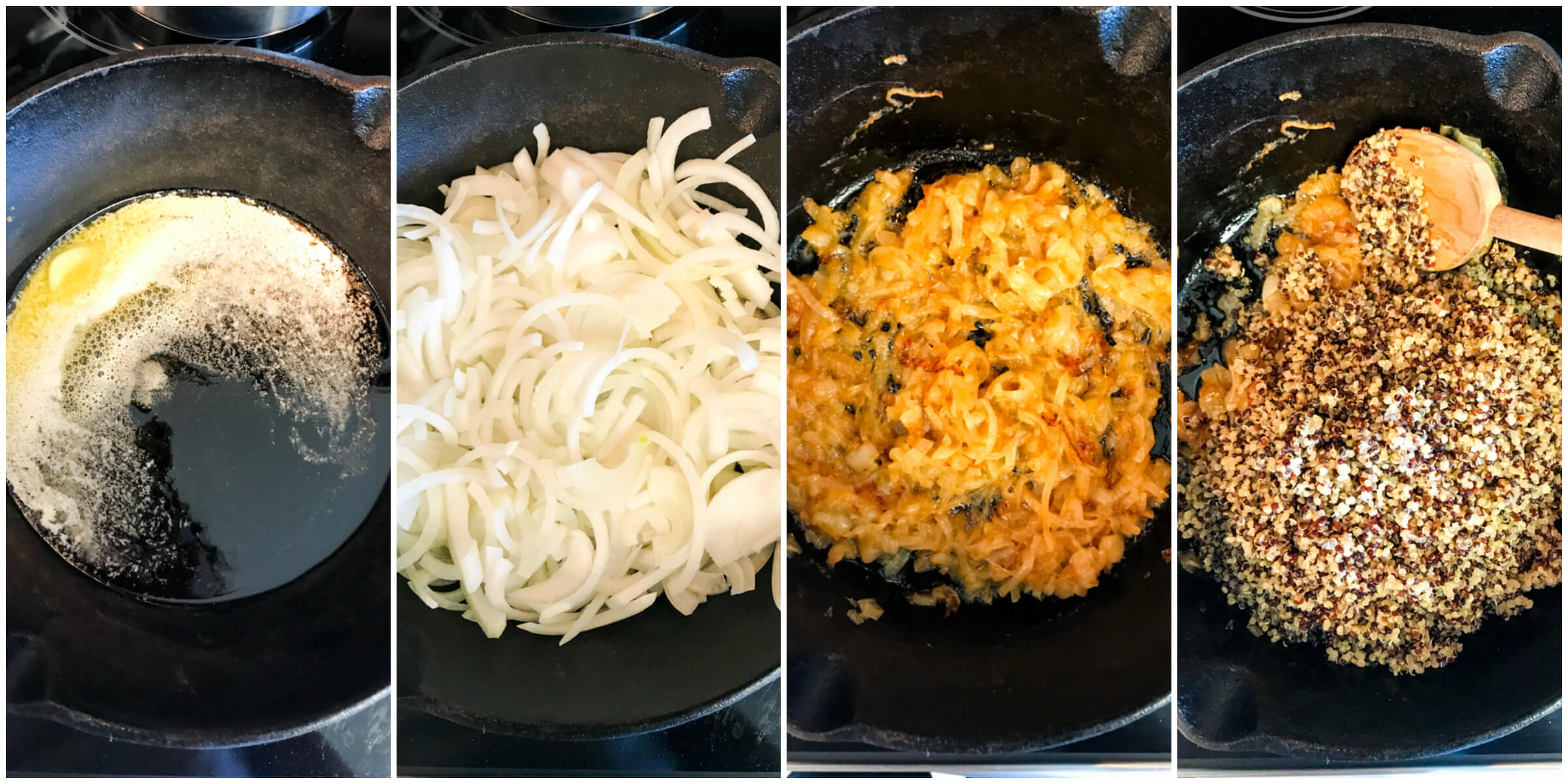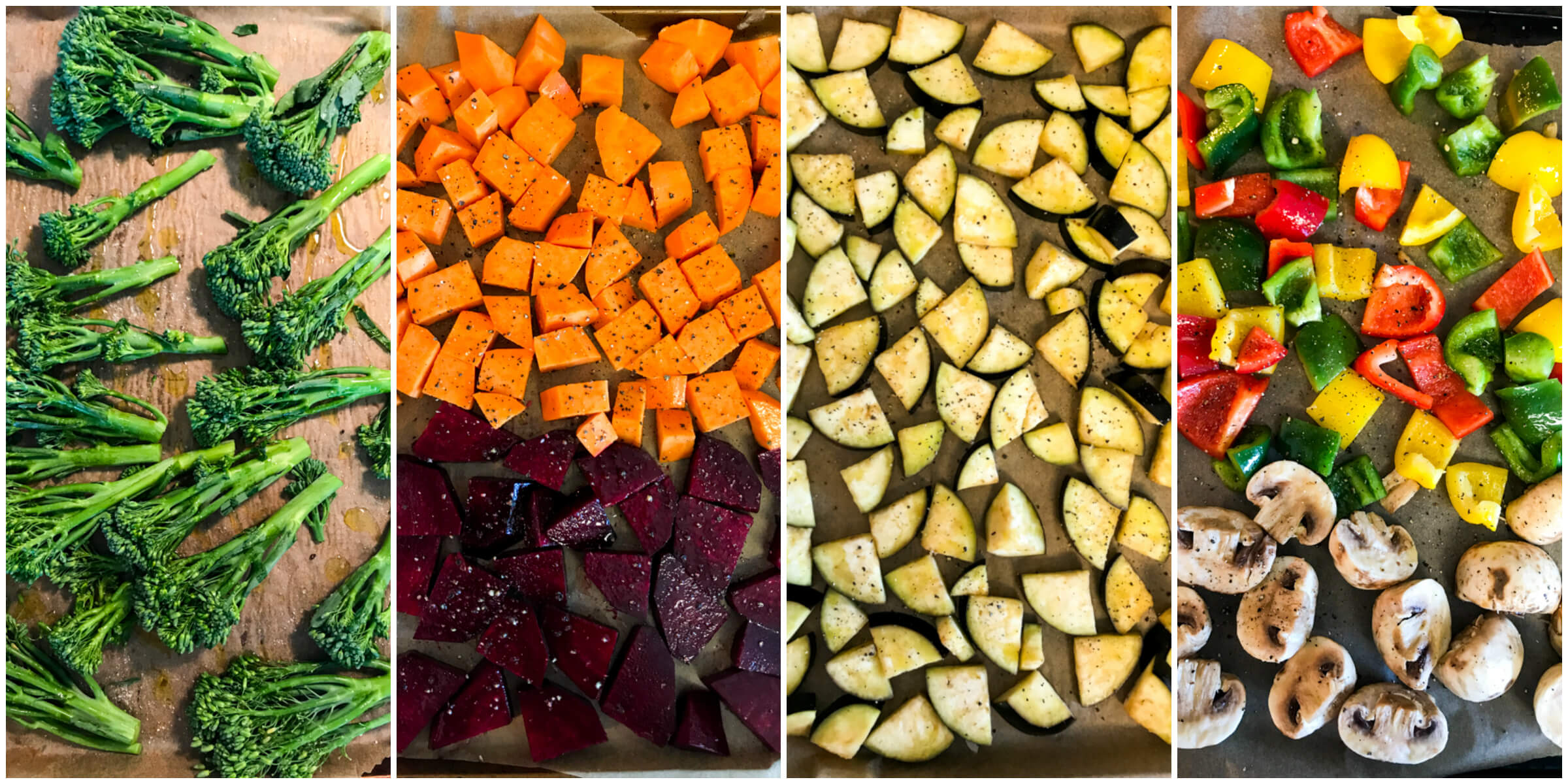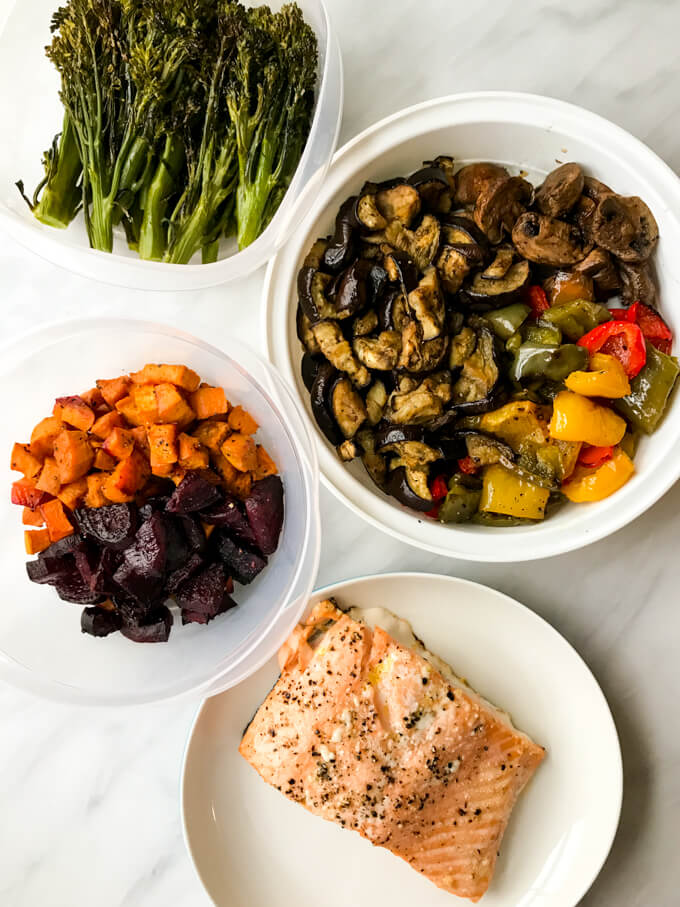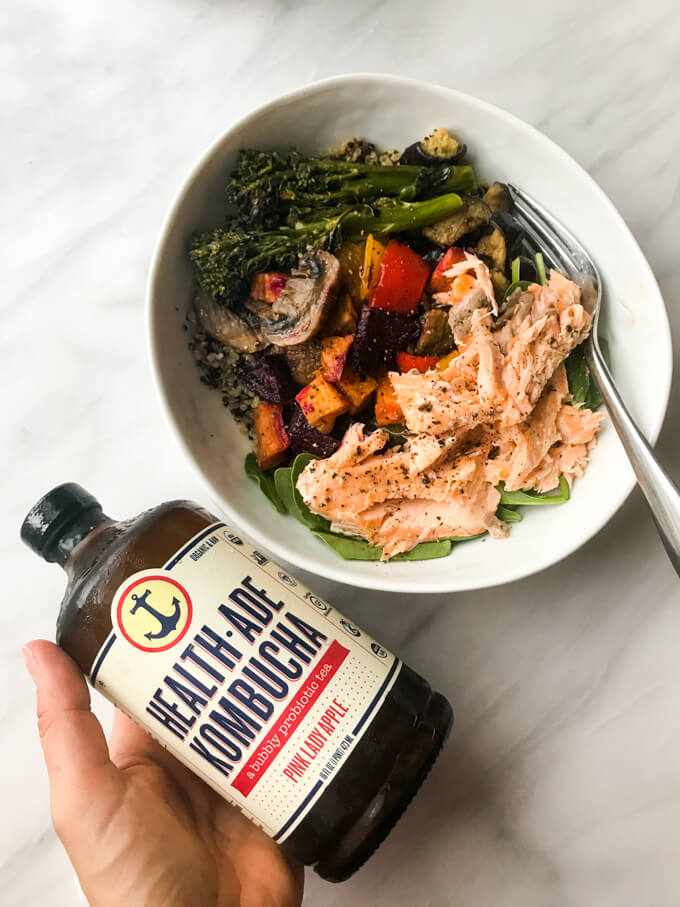 DINNER
Dinner was very similar to lunch. We had roasted salmon with herb crust topping and roasted asparagus. Plus I made plenty of quinoa for dinner and roasted extra veggies. Family approved it with exception of few roasted veggies, which the kids didn't really like but that means more for me 🙂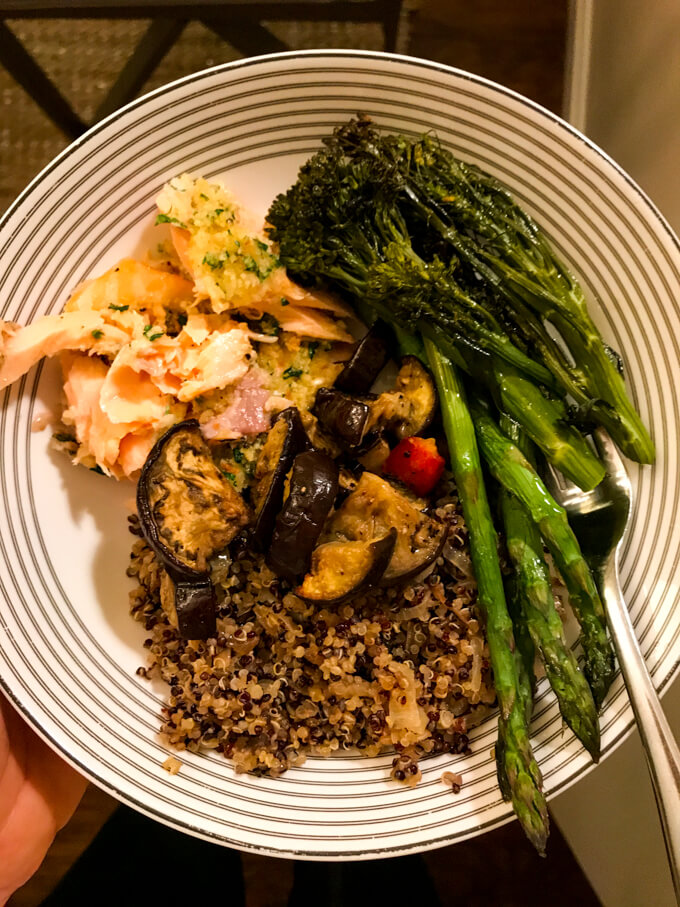 EVENING SNACK
Another RxBar just because I was exhausted and too lazy to make anything else.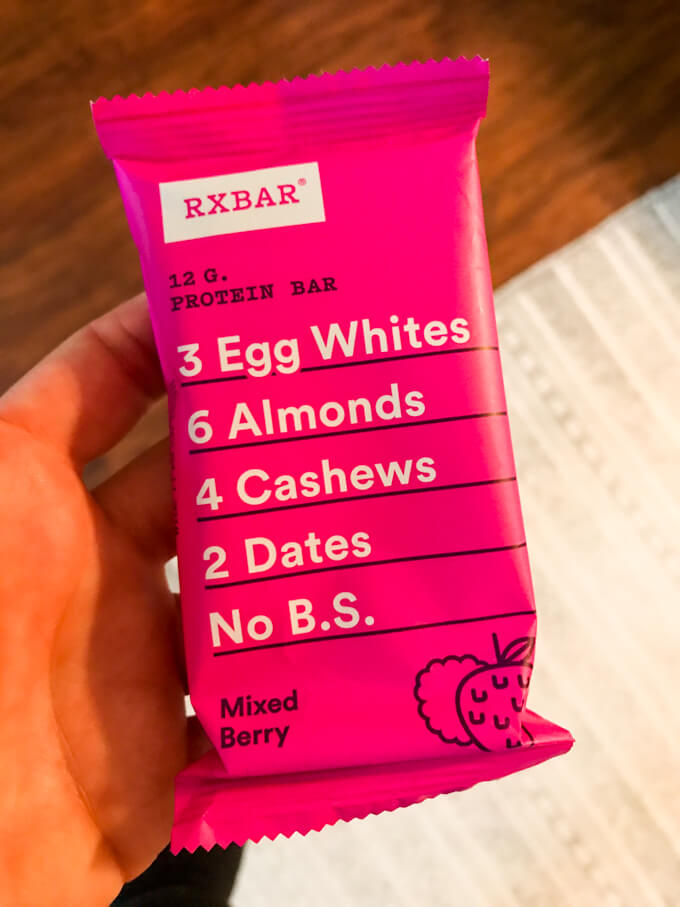 Do any of you meal prep or have any favorite meal prep recipes?
Last week's What I Ate Wednesday #5