Roasted Pear Salad
Feel good fall salad with roasted pears, goat cheese, walnuts, and lemon vinaigrette. It's easy, quick, and super flavorful.
Pair it with roasted chicken and cauliflower mash for a complete meal.
Tasty green salad with roasted pears, salty goat cheese, and toasted walnuts with bright lemon vinaigrette. It's an easy side salad that is perfect for the holidays or to pair with your favorite fall dinner.
The star of this recipe is the roasted pears. Roasted pears taste extra sweet and only require a few ingredients to make.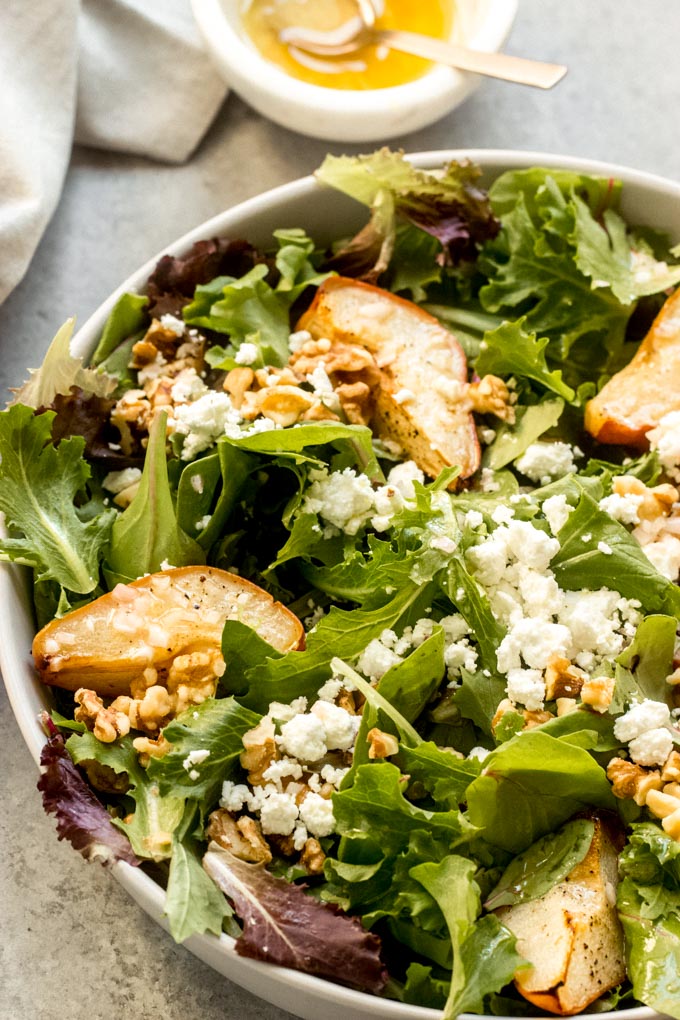 Regardless of which type of pear you choose, look for pears that are firm and bruise-free.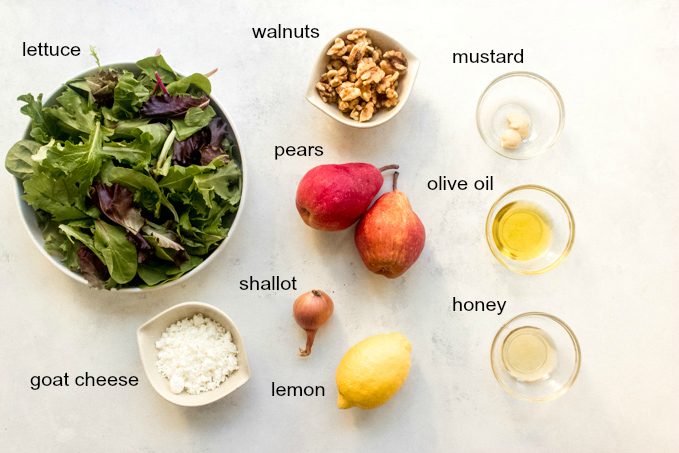 How to Make Roasted Pear Salad
Roast the pears: Cut the pears into quarters and place them on a parchment-lined baking dish. Drizzle lightly with olive oil and season with salt and pepper. Bake the pears at 400F for about 15-20 minutes. Remove and cool.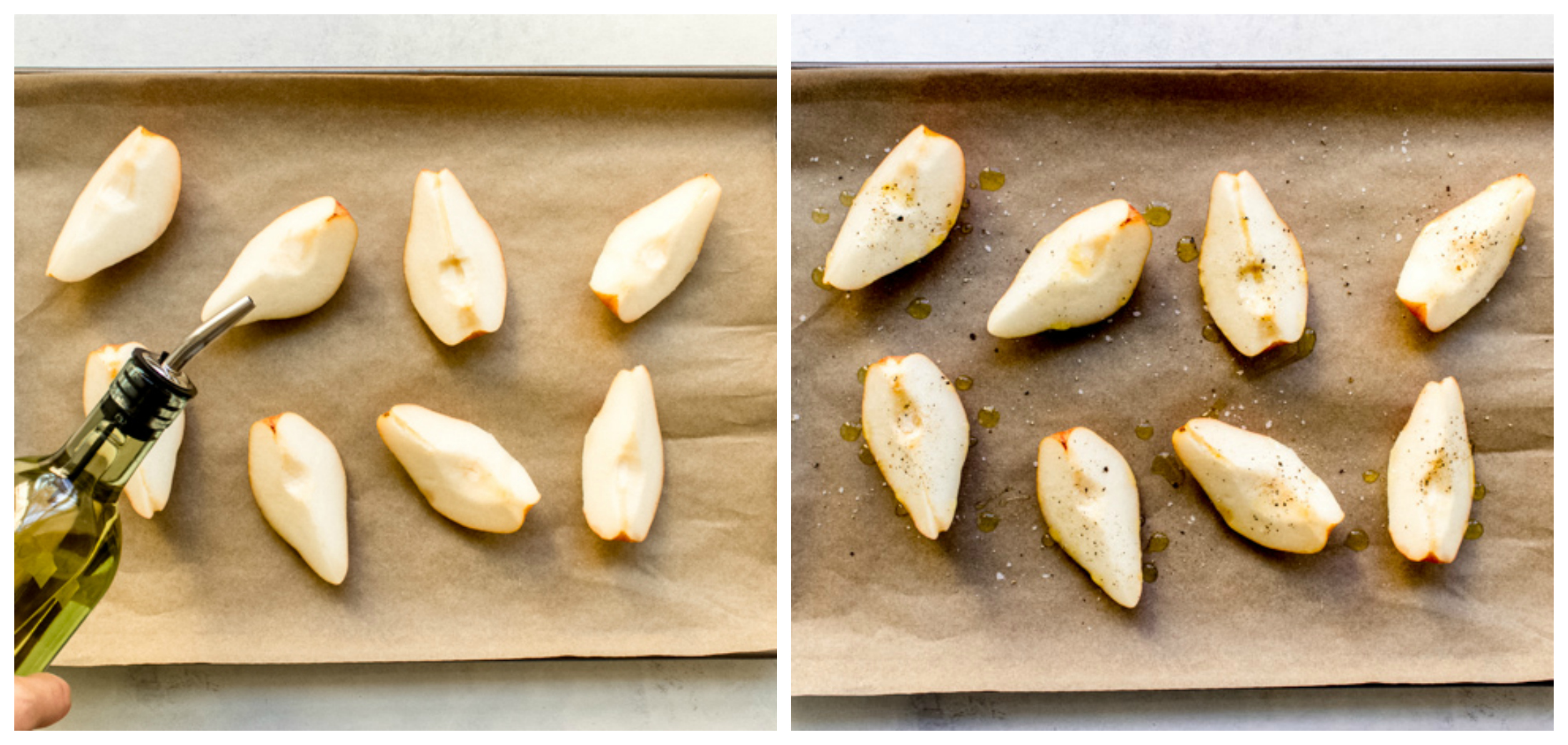 Make the vinaigrette: Whisk together the olive oil, lemon juice, shallot, mustard, honey, and lemon zest. Season with salt and pepper to taste.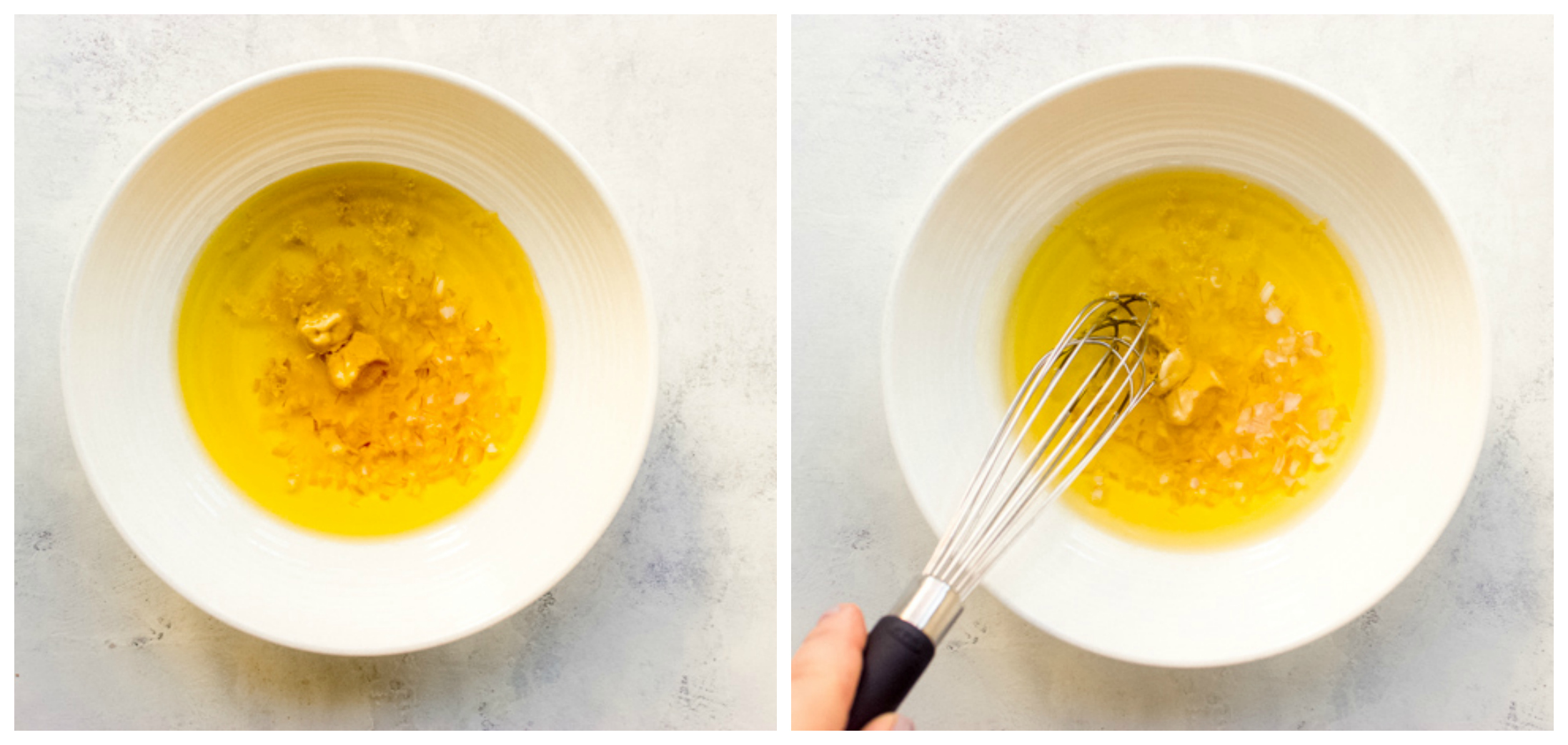 Combine together: Add the salad greens to a large salad platter. Layer the roasted pears, walnuts, and goat cheese over the greens. Drizzle with some of the vinaigrette. Serve the remaining vinaigrette on the side.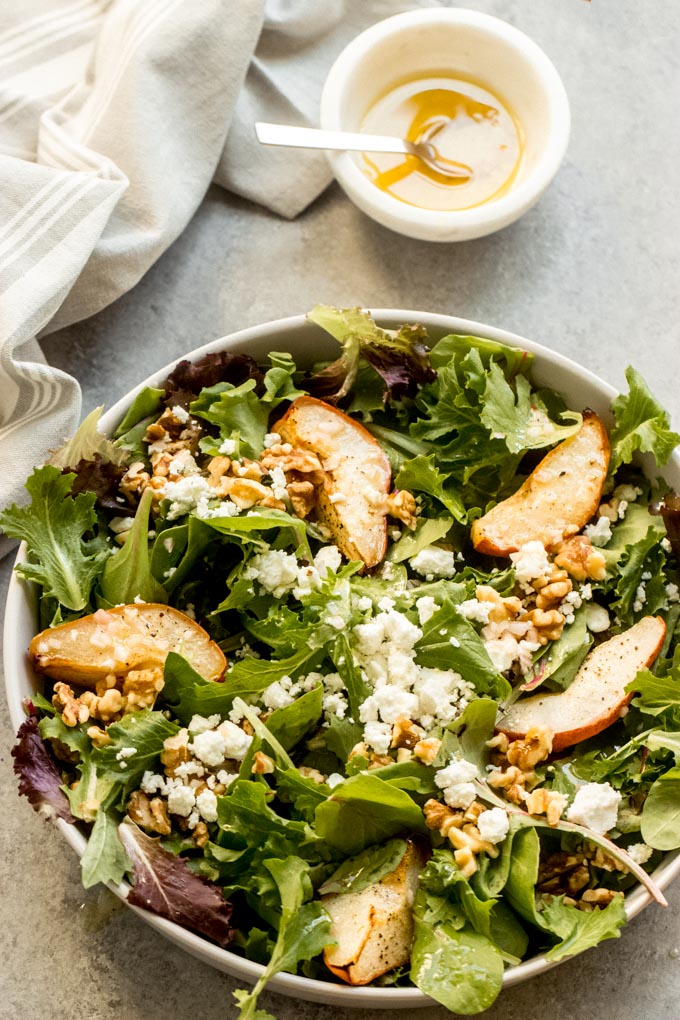 More Fall Salads
Print