4 Things I Learned About Canned Foods
Thank you to my friends at Refreshingly Real for sponsoring this post. As always, all opinions are my own.
Few weeks ago, I had the pleasure of traveling to Indianapolis, Indiana with a group of bloggers for the Refreshingly Real Farm to Can Challenge. This trip was sponsored and organized by Refreshingly Real. We got to visit a tomato farm where we learned about how the food is grown and harvested. Then we headed to a canning facility and got to see the entire canning process from start to finish.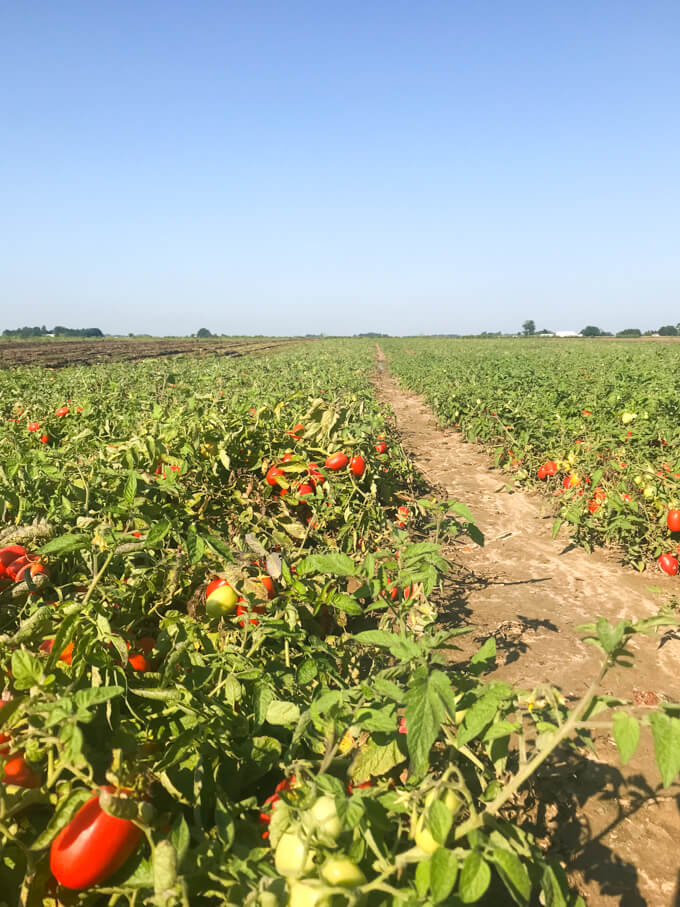 Our tour started at Triple S Farms. It's a fourth generation family owned farm that grows tomatoes on 60-acres for Red Gold, the largest family-owned tomato company in the U.S. They use non-GMO tomato seeds and very minimal chemicals/protection to ensure safe and nutritional tomato harvest. While they are not an organic farm they perform random residue testing on their tomatoes. They grow roma tomatoes, which are harvested at the peak of freshness and then sent to a canning facility, such as Red Gold, where they are canned in as little as 3 hours!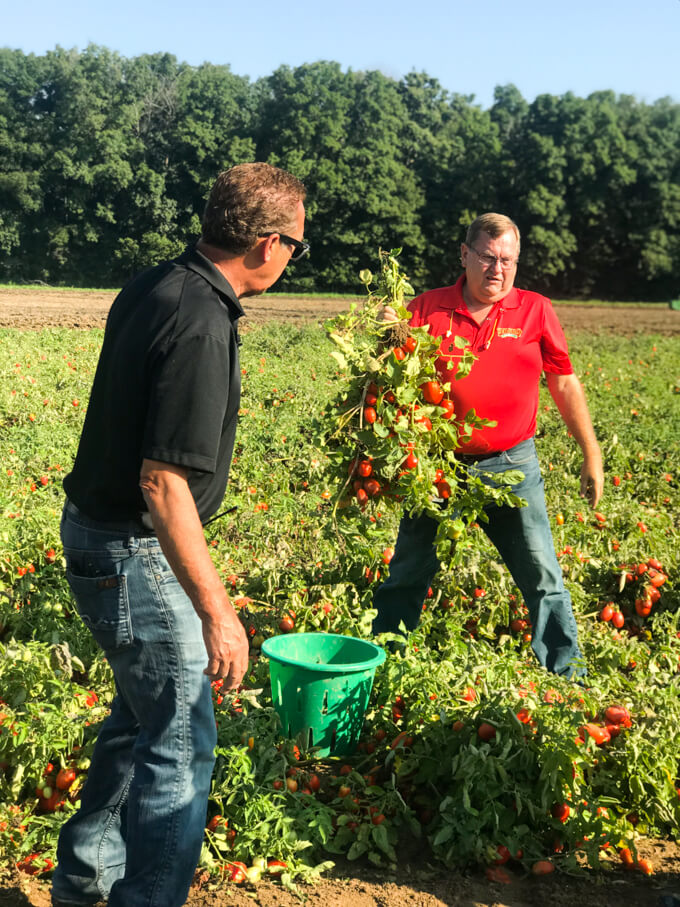 Next, we headed to the Red Gold canning facility, where they process 22-ton truck of tomatoes every 6 minutes that is harvested within 200-mile radius of the facility. Once tomatoes are brought to the plant, they are washed multiple times, inspected, and sorted by size and quality. Next, they are peeled and placed into cans, sealed, and sterilized before being labeled and stamped with a date. During this whole process, the tomatoes are inspected multiple times to ensure consistency and quality. Majority of Red Gold's tomato harvest occurs during a 10-week period in the late summer. They use steam to preserve canned tomato products in non-BPA lined cans.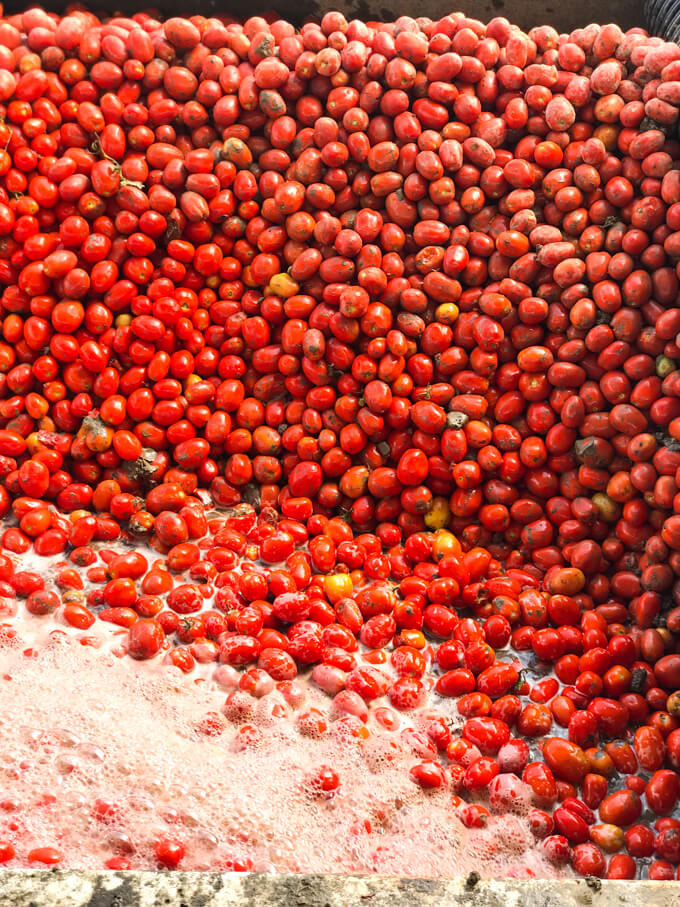 4 Things I Learned About Canned Foods
1. Canned Foods are Not Loaded with Preservatives
Personally that was my biggest misconception when it came to canned vegetables. Red Gold uses "steam packed fresh" which is basically a way to say they use steam to preserve tomato products and not preservatives. As the food is canned, an air-tight seal is formed that keeps bacteria out and freshness in. All you have left in a can is simply tomatoes and nothing more. But just like with anything else, read the labels of canned goods before purchasing.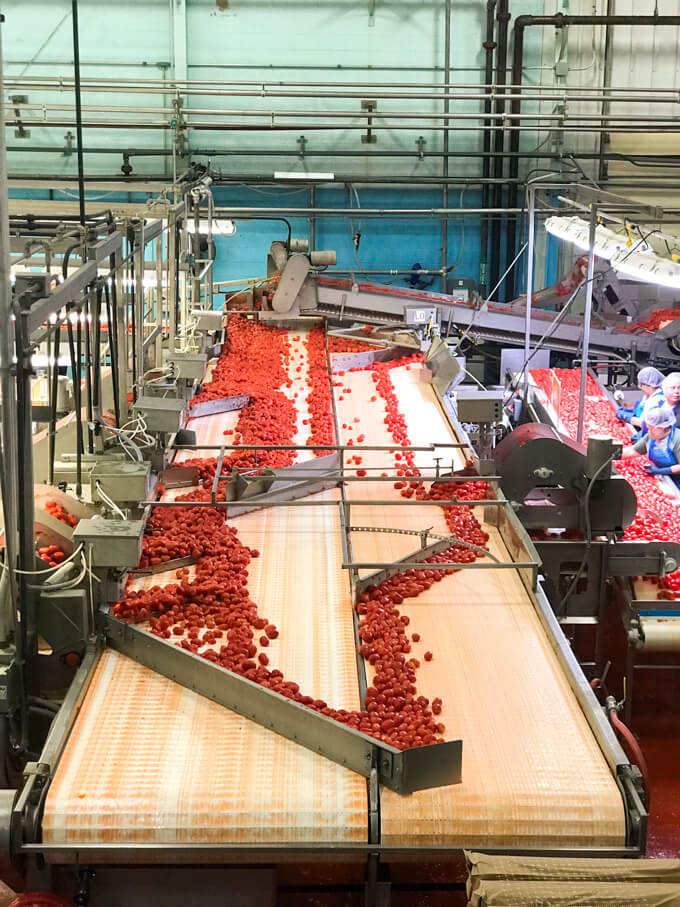 2. Canned Foods are Nutritious
Canned foods boost nutrients as the canning process locks in nutrients at the peak of ripeness. So the amount of vitamins and nutrients in the food is the same on the day it was canned as it is a year from the canning date. Also certain foods, such as canned tomatoes have more lycopene, which is associated with reducing cancer risk and has more B vitamins than fresh tomatoes. How neat is that?! I would've never thought that could be true.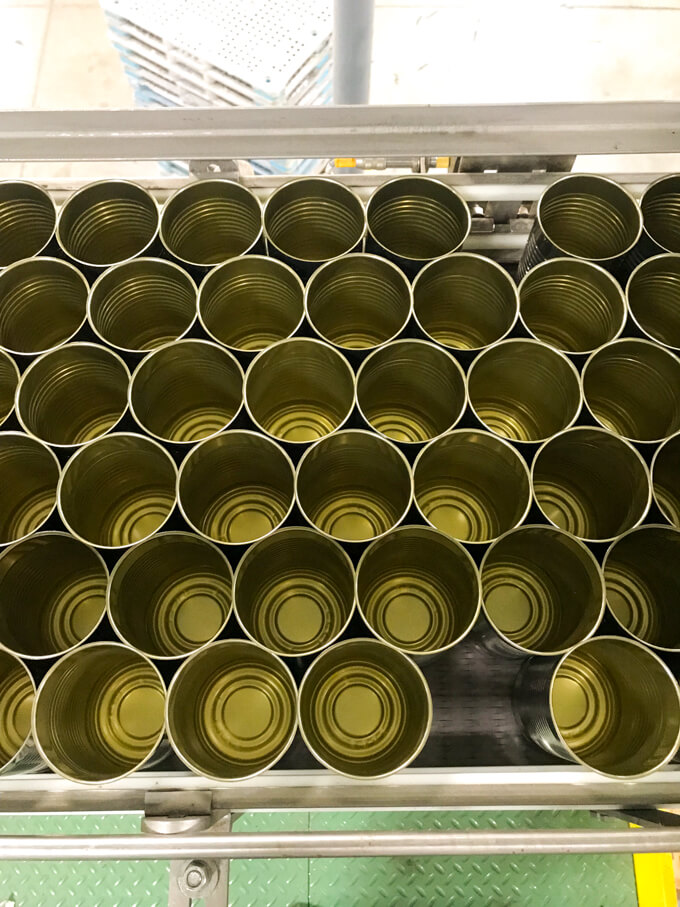 3. Canned Foods Do Not Taste Bad
Before this farm tour, I really did not know the importance of a can liner. But it's actually a very important part of the whole process. Can liners maintains the integrity of the can, prevent contamination and maintain the safety of the food. Meaning it safeguards foods from foodborne pathogens.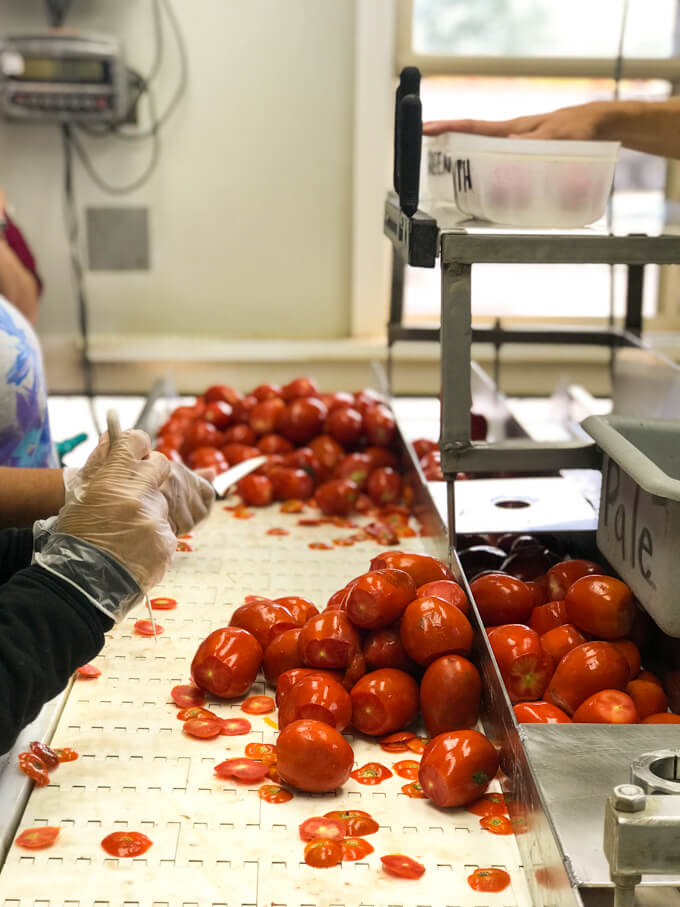 Red Gold uses non-BPA can liners and steam cooking method, which ensures delicious vine-ripened flavor of tomatoes that are picked at the peak of freshness. Plus did you know on average, most canned food goes from field to can in just 4.5 hours? Therefore, there is no taste of a can in canned foods as the lining protects the food and helps preserve the flavor.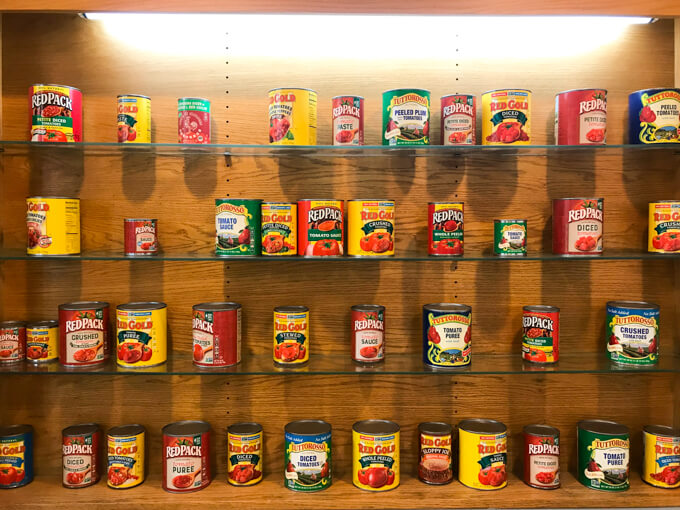 4. Canned Foods Are Good Beyond the "Best by Date" 
I always thought that basically canned goods expire after the best by date. However, "best by" or "use by" dates have nothing to do with food safety, but rather food quality and when a product may pass its peak of taste. Red Gold can trace every single can of tomatoes back to actual field it was grown based off date and time of production that gets stamped on the can. I thought that was pretty cool!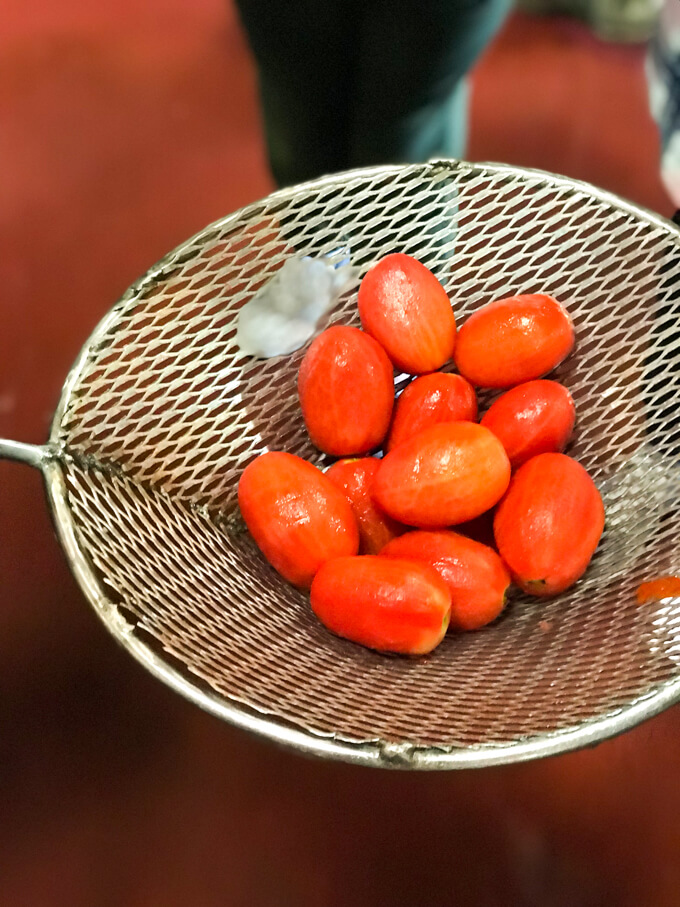 In summary, I discovered that canned foods are equally nutritious and are a great source of fruits and vegetables. They are safe and shelf-stable, and cans are environmentally friendly. In fact, steel food cans are 100% recycle. Just like with anything else, simply reading the labels of canned goods is a good way to ensure that the ingredients are clean and that there are no additives.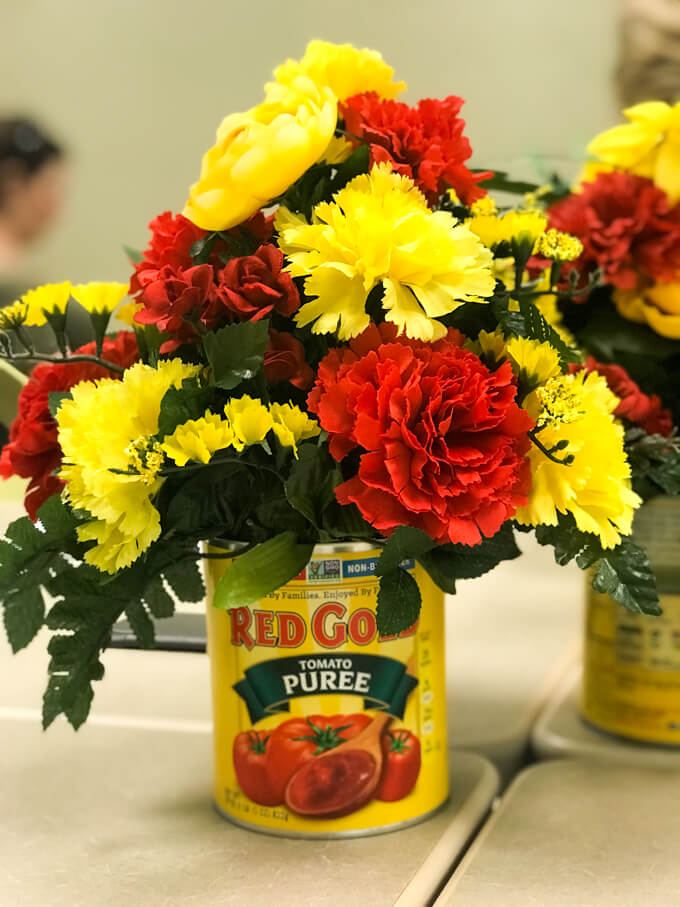 Some of my go to canned goods are always tomatoes in just about any form, beans, tuna, olives, diced chiles, pumpkin puree, corn, and artichoke hearts. My favorite way to use canned goods are probably in a chili recipe. We love Easy Creamy Chicken Chili, Black Bean and Sweet Potato Chili, and Lentil and Butternut Squash Chili.
Sources: Can Manufacturers Institute