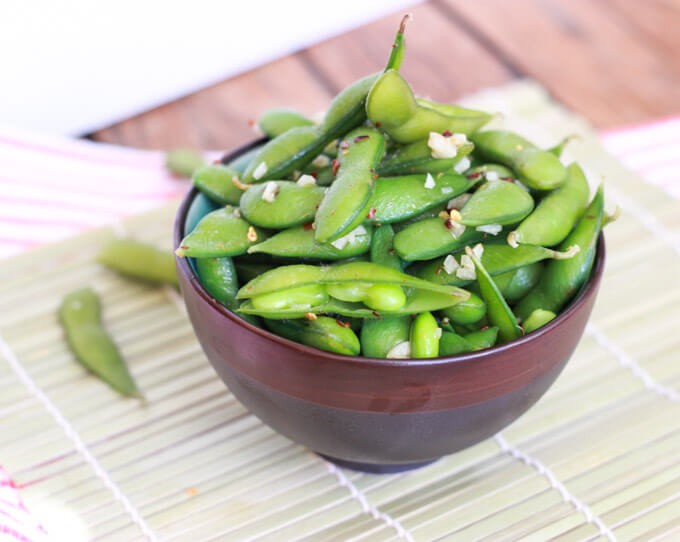 TGIF! Hope you guys had a good week. My week flew by! Faster than usual for some reason. Phew! We had great weather all week long, so I was able to do yard work….A LOT of it. A lot of jogging (yeay to that!) and little bit of R&R by the pool with my favorite little guy. I'll take that any day! Now looking forward to a long weekend with family and friends. Eating, drinking and being marry. My kind of holiday.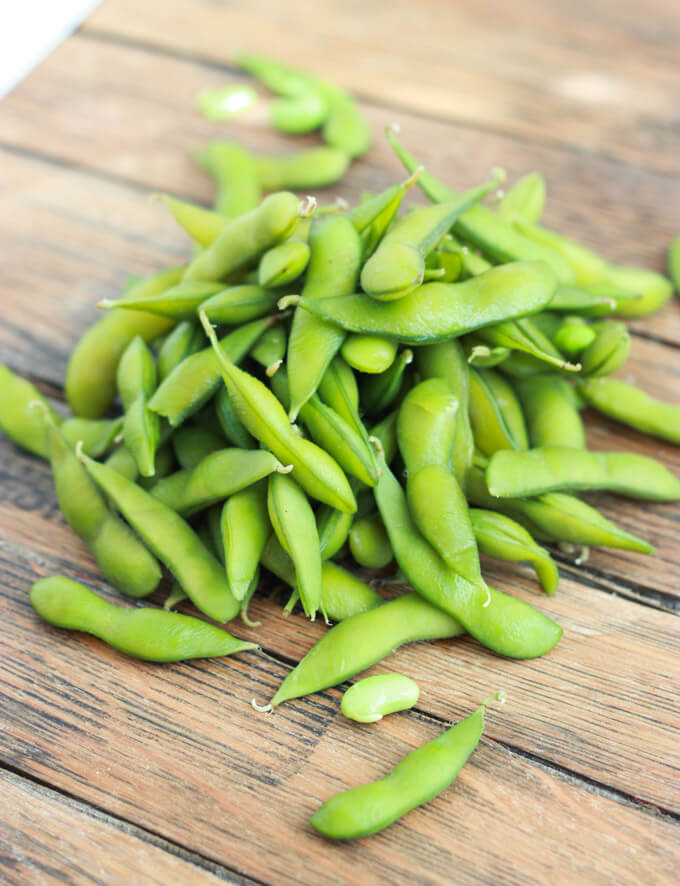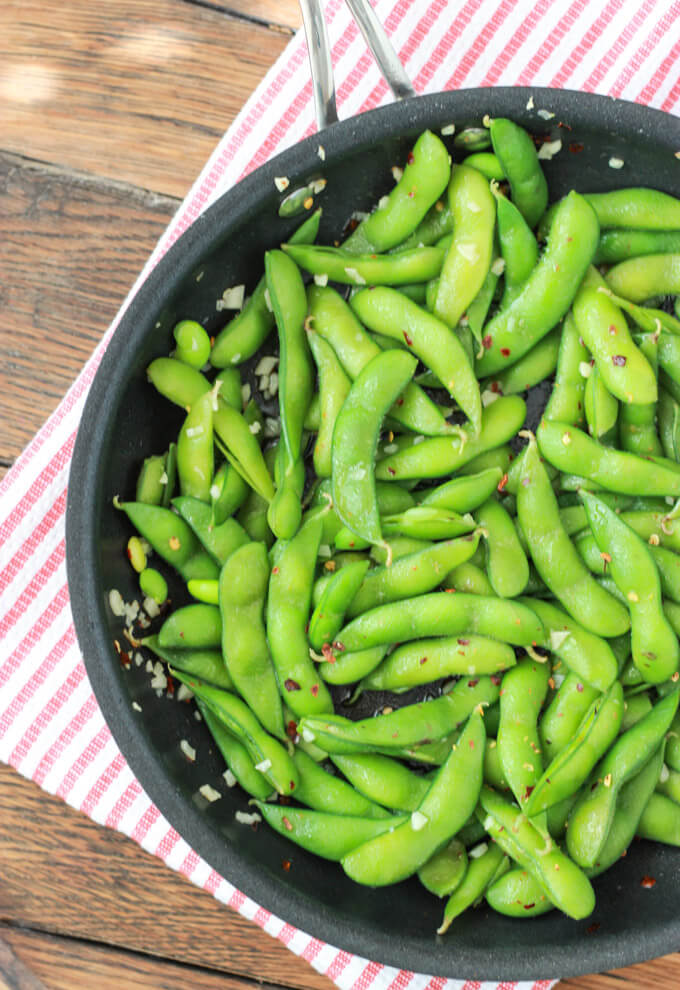 So the other day I had this crazy craving for sushi. I haven't had sushi in a long time. Not intentional. Maybe this weekend? Anyway, there's this little local sushi place that we love very much that serves not only amazing sushi but also Chili Garlic Edamame. It's so finger lickin' good. I mean it. Steamed edamame sprinkled with sea salt is good as is but add garlic and crushed red pepper flakes to it. You are golden. It's greasy, garlicy and spicy. Just the way to have it.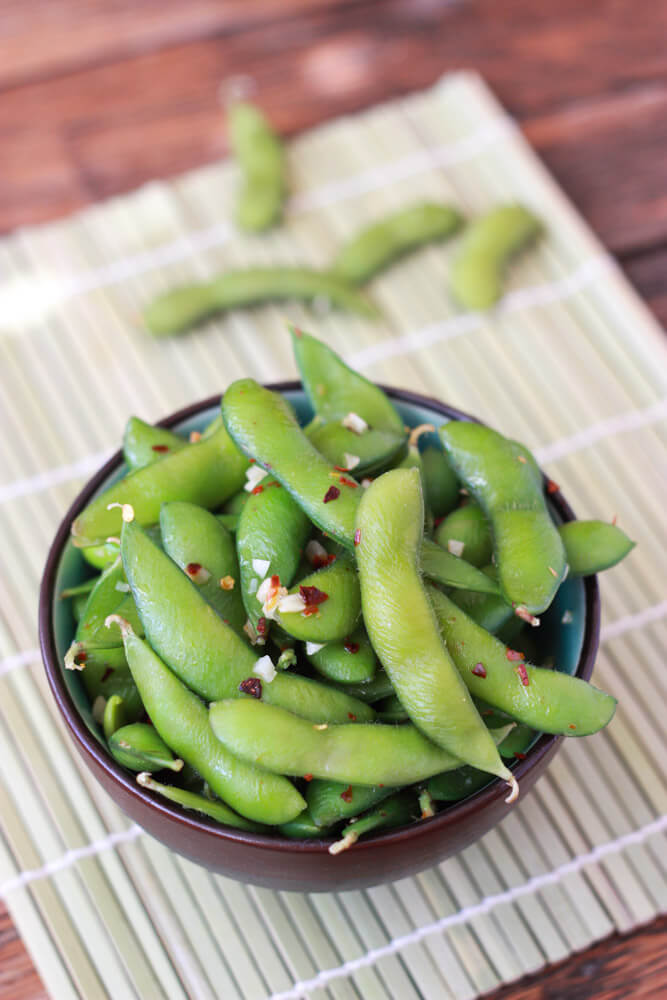 I have yet to get my sushi fix btw.
Cheers to long weekend of eating, drinking and being marry!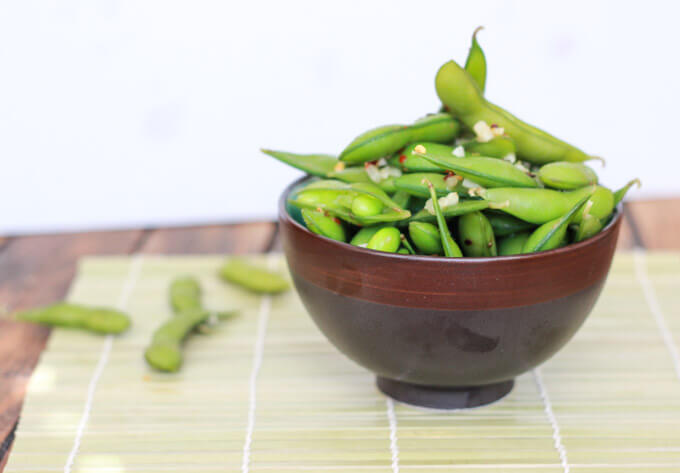 Chili Garlic Edamame
Author:
Katya @ www.littlebroken.com
Ingredients
12 oz. bag frozen Edamame in the pods
1 Tbsp. unsalted butter
¼ tsp. crushed red pepper
2 cloves garlic, minced
salt & pepper
Instructions
In a medium pot of salted boiling water, cook edamame for 2 minutes; drain.
In a medium skillet, heat butter over medium heat. Add pepper flakes and garlic. Cook for 1-2 minutes until garlic is fragrant. Stir in edamame.
Additional seasoning is optional. I omitted salt and pepper as there is enough salt from butter and heat from pepper flakes.
Enjoy!
© Little Broken. All images and content are copyright protected. Please do not use my images without prior permission or claim my work as your own. Feel free to Pin, Tweet, Facebook and share away with a link back to the recipe post. If you want to republish this recipe, please re-write the recipe in your own words and link back to this recipe.