This post has been sponsored by So Delicious. All thoughts and opinions are my own.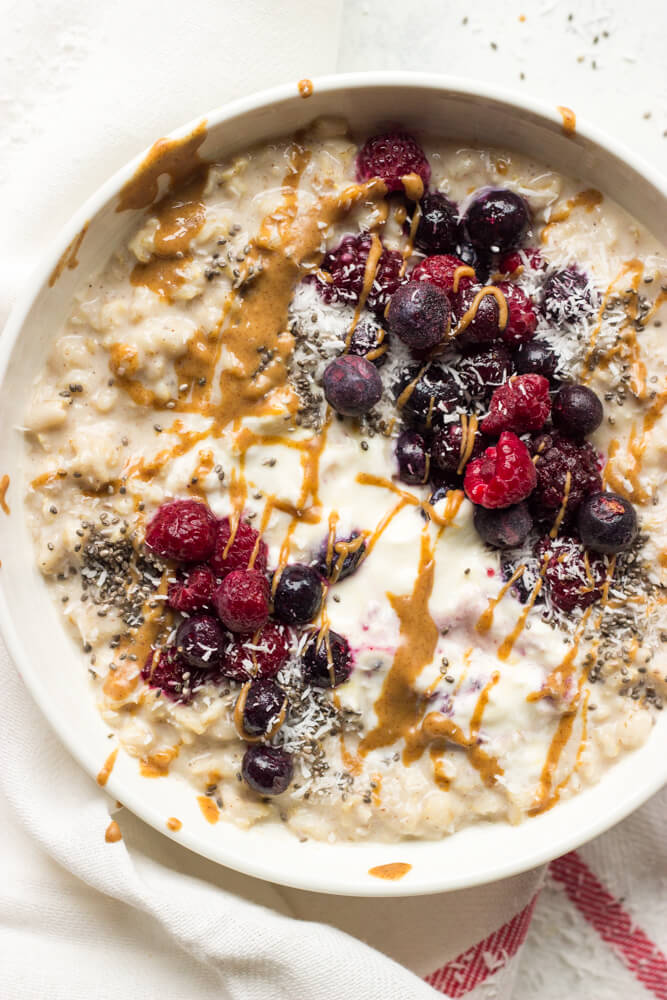 Belly warming vanilla oatmeal bowl with coconut, berries, nut butter, and yogurt. It's an ultimate breakfast or snack bowl. Super easy to customize to your own liking.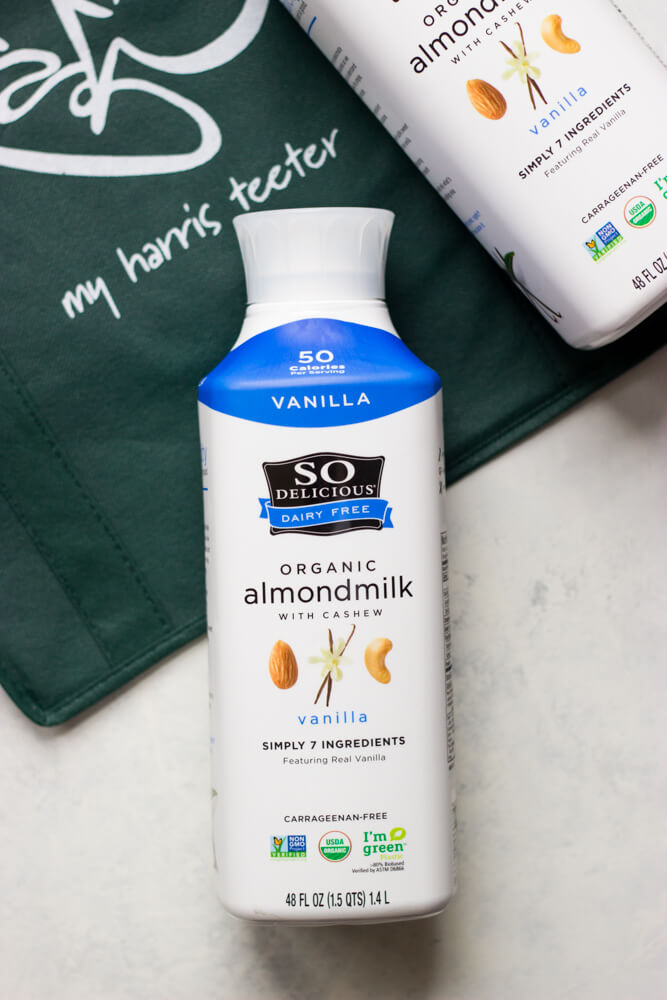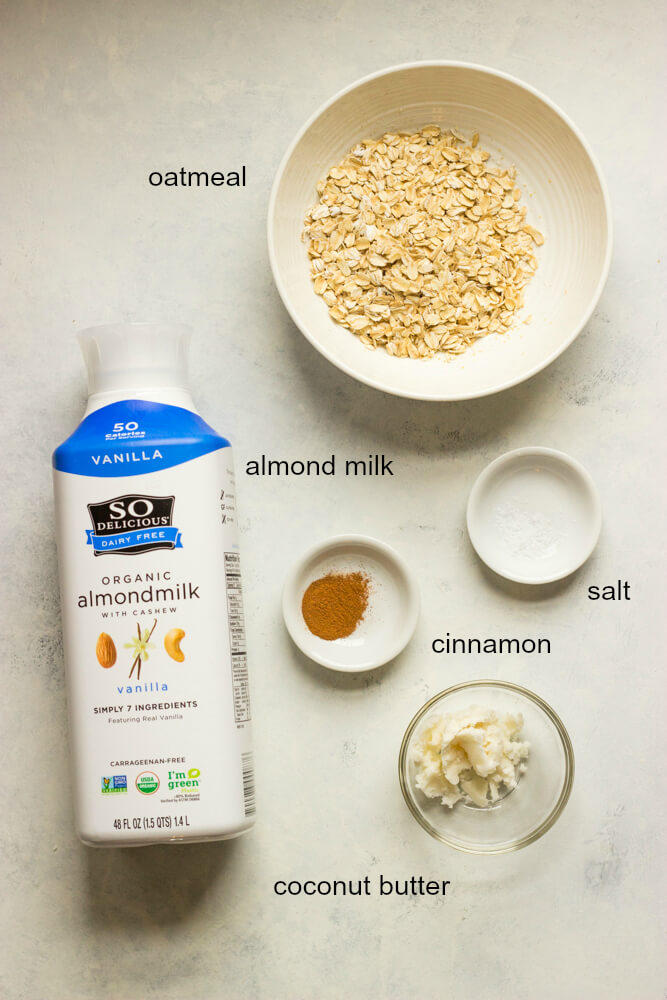 We love oatmeal in our house. It's one of our go to breakfasts during the week. I love the simplicity of it and how easy it is to customize to everyones liking. This vanilla flavored coconut oatmeal bowl is just that. It's creamy with a hint of cinnamon and coconut. Then when you add in all the delicious toppings you have one insane breakfast bowl.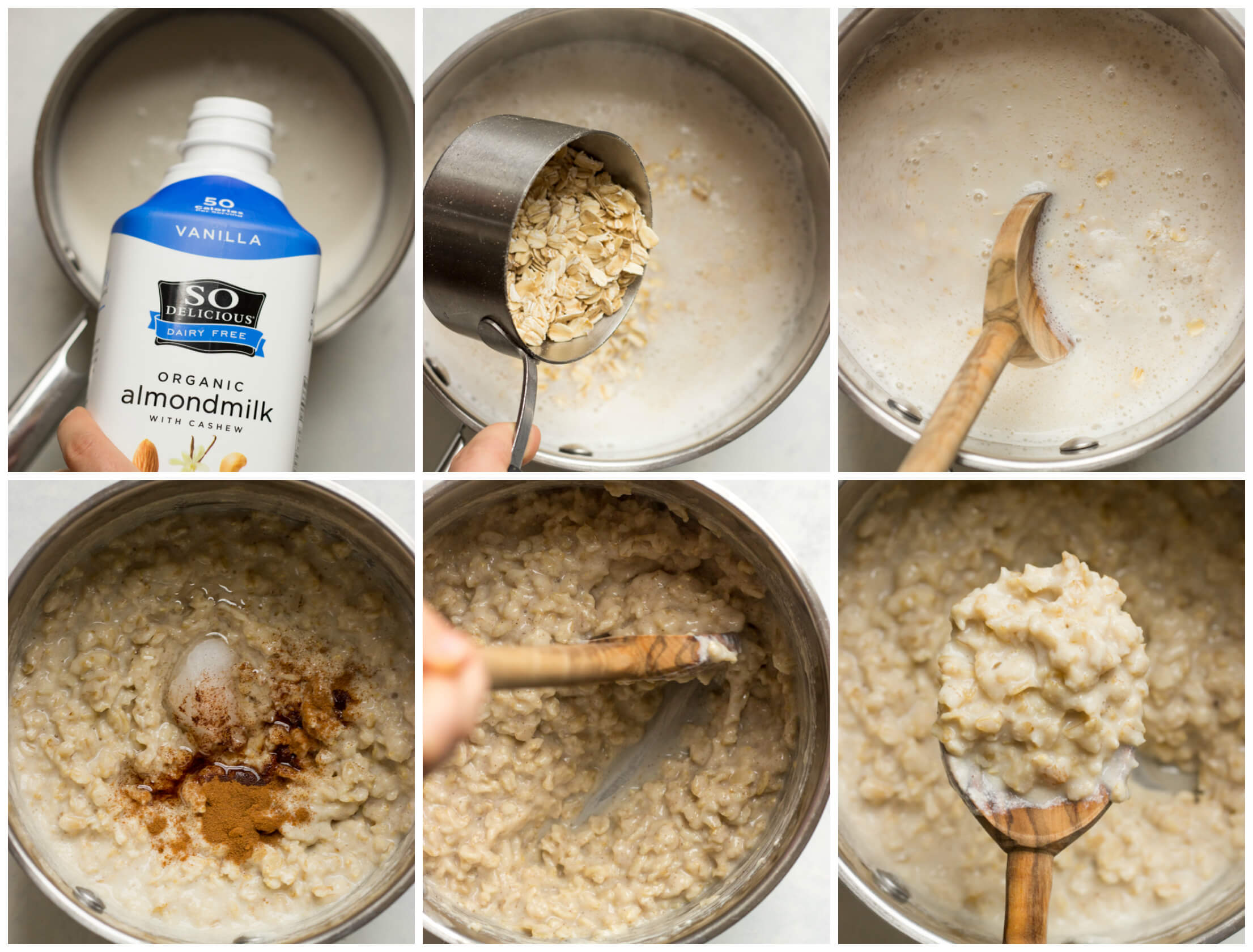 It all starts with almond milk. I love So Delicious Organic Vanilla Almondmilk. It's made with 7 simple ingredients, lactose-free, gluten-free, soy-free, carrageenan-free, vegan certified, and clocking in at under 50 calories a serving. It's creamy with a perfect hint of vanilla and tastes delicious on its own. I love to add it to my oats as it makes the creamiest oats.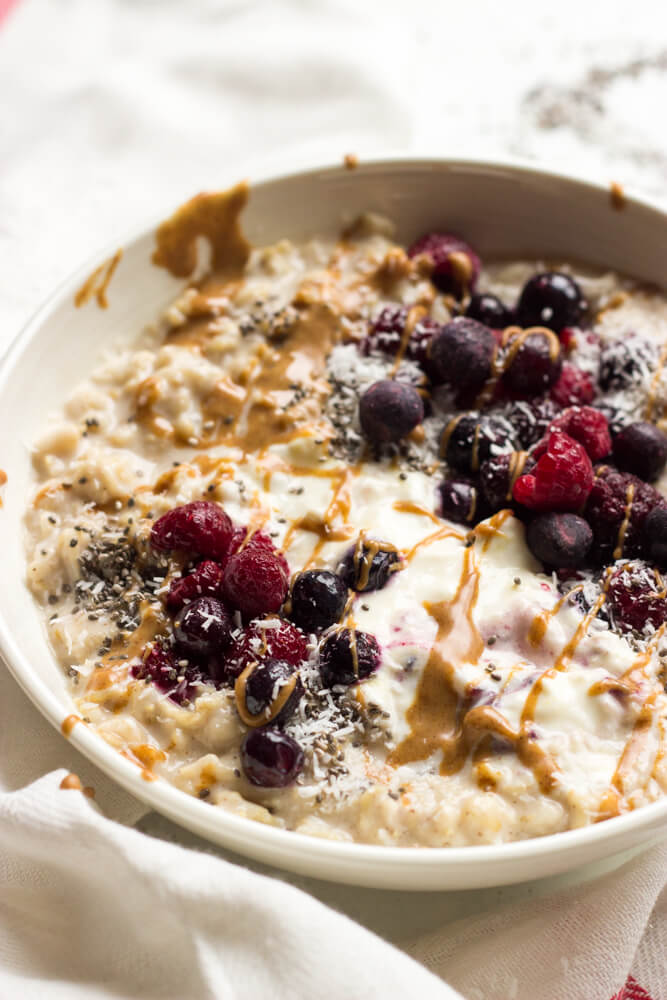 You want to start off with bringing the milk to a slow simmer. Then add your oats and let simmer for 10 minutes, uncovered. After 10 minutes, remove the pan from the heat, cover, and let the oats rest for five minutes. Stir in the coconut oil (or butter), cinnamon, and salt. Then enjoy with your favorite toppings. I love the combination of different textures and flavors so I went with Greek yogurt, frozen berries, shredded coconut, chia seeds, and a drizzle of almond butter. You can also add fresh fruit, granola, fruit preserves, honey, or nuts.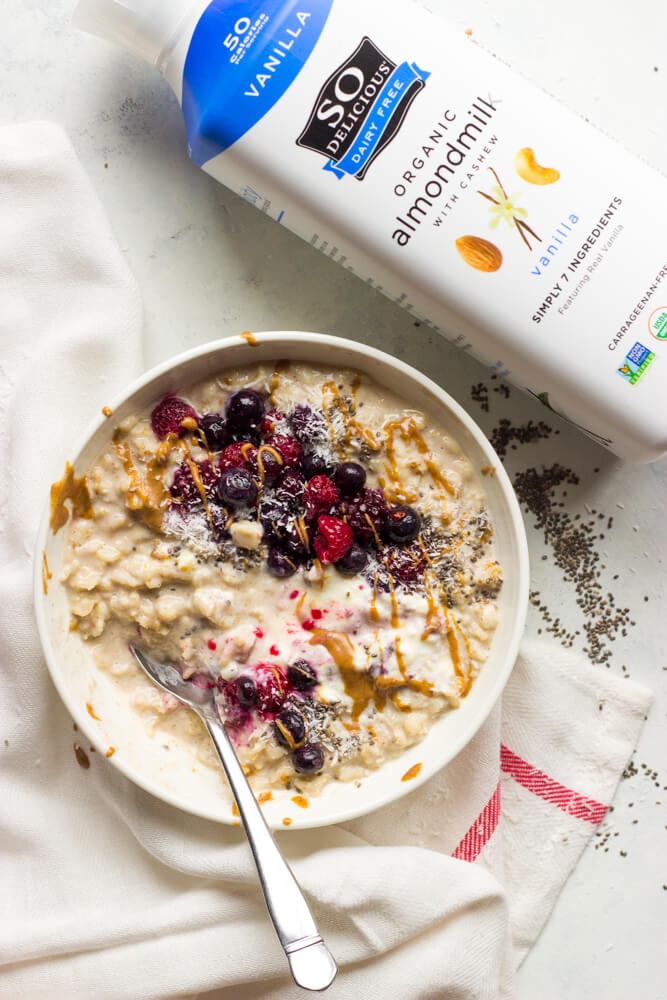 I love everything about this oatmeal bowl. It's filling, wholesome, and so easy to customize. So Delicious Organic Almondmilk adds just the perfect touch of vanilla flavor and creaminess. If vanilla flavor is not your thing, So Delicious also makes Organic Original and Unsweetened flavors.
You can find So Delicious Organic Almondmilk at your local Harris Teeter (or Kroger banner stores) in the dairy section and save a $1.00 via this link. Making your cost only $6 for 2!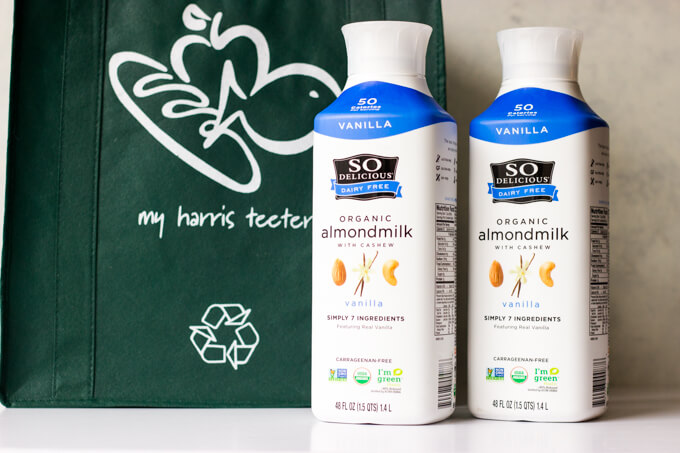 Vanilla Coconut Oatmeal Bowl
Author:
Katya @ https://www.littlebroken.com
Ingredients
2½ cups So Delicious Organic Almondmilk Vanilla
1 cup old-fashioned oats
1 Tbsp. coconut oil or coconut butter
¼ tsp. ground cinnamon
pinch of salt
to serve:
yogurt (plain or flavored)
frozen berries
shredded coconut, unsweetened
chia seeds
almond butter (or your favorite nut butter)
honey or maple syrup, optional
Instructions
In a small saucepan, bring almond milk to a slow simmer over medium heat.
Stir in oats and bring the mixture back to a simmer and let simmer for 10 minutes, uncovered, stirring occasionally.
Remove the saucepan from the heat, cover, and let rest for 5 minutes.
Stir in coconut oil (or coconut butter), cinnamon, and salt. Serve immediately with desired toppings.
© Little Broken. All images and content are copyright protected. Please do not use my images without prior permission or claim my work as your own. Feel free to Pin, Tweet, Facebook and share away with a link back to the recipe post. If you want to republish this recipe, please re-write the recipe in your own words and link back to this recipe.