You will want to eat more salads with this buttermilk green goddess dressing! It combines some of the basic ingredients into a flavor packed dressing. Made in a food processor in about 5 minutes!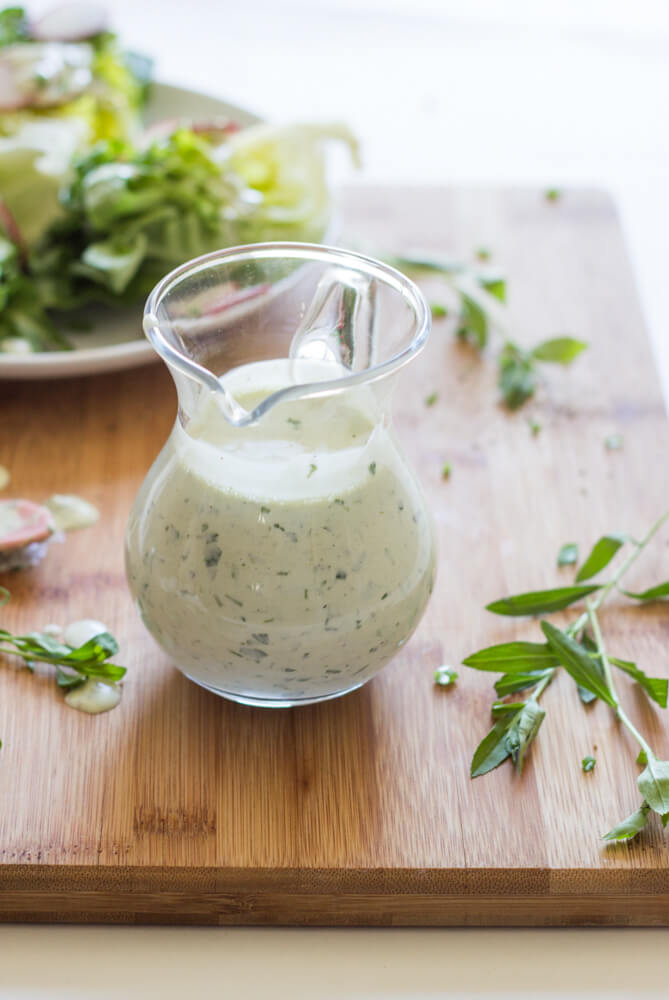 Happy first day of March you guys! Even though it's still quite chilly here in MD but March is kind of the beginning towards spring. And who doesn't like spring?  Something about spring and everything coming back to life that I love so much. So to lighten things up a bit I have the salad dressing of all salad dressings for you today. If you never made your own salad dressing. This is it! Start here.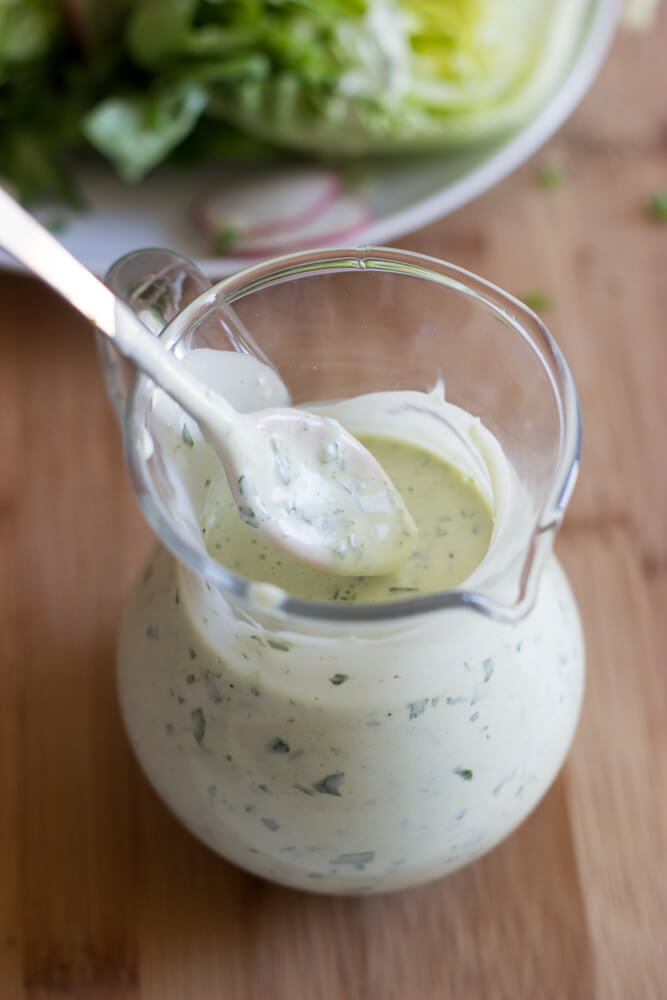 Because this dressing here is the best thing I've ever had and I know you will love it too. It's such a strong statement but honestly I thought there could never be anything tastier than buttermilk ranch dressing or greek vinaigrette until I tried Buttermilk Green Goddess Dressing. This is the only salad dressing I want to eat. Every single day.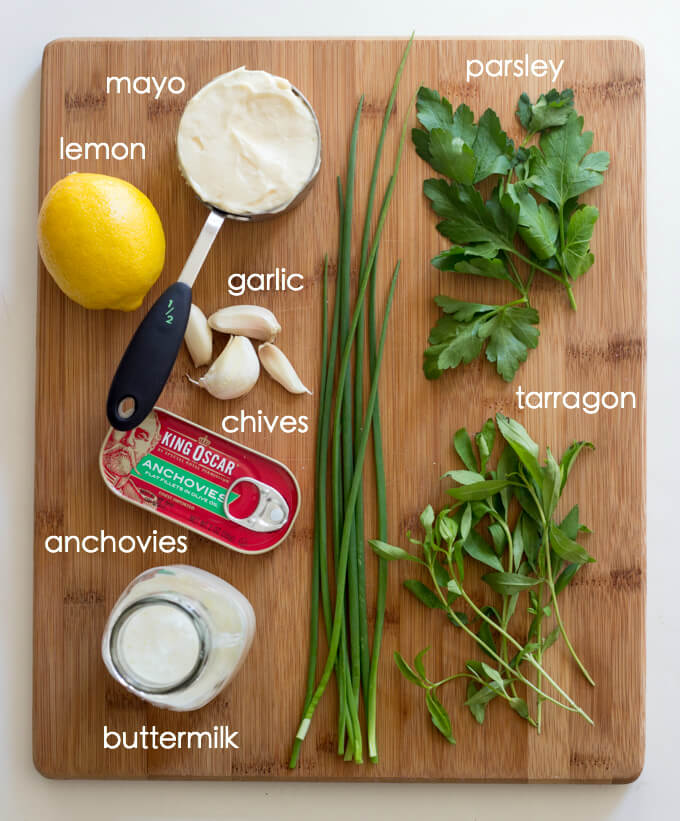 It's creamy, herby, zesty, fresh, tangy. All of that. Plus some. I found myself dipping lettuce leaves in the dressing one afternoon and being completely satisfied. If that tells you anything.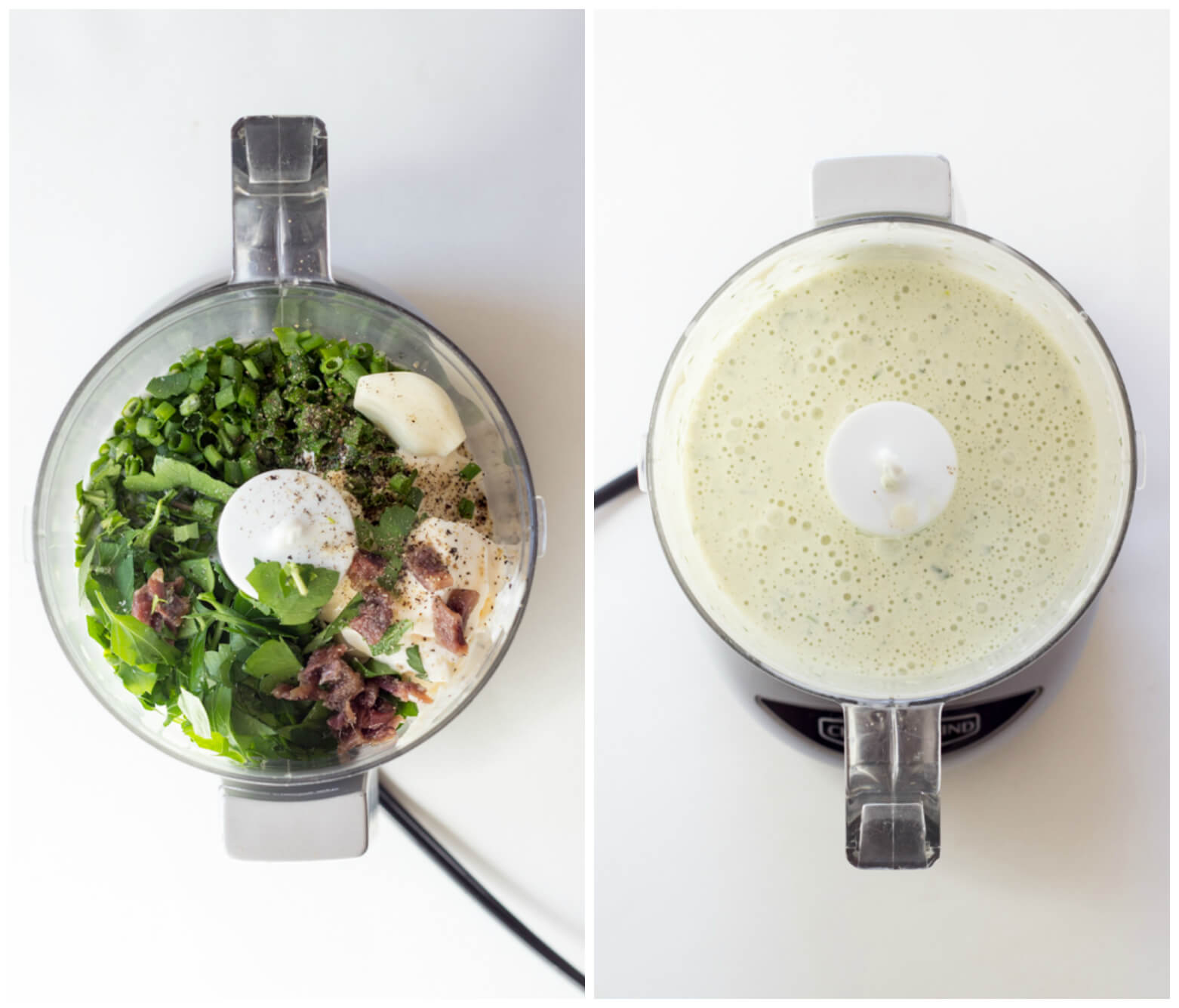 The ingredient list consists of buttermilk, mayo, chives, parsley, tarragon, lemon juice, anchovies, and garlic. It takes like 5 sec to make in a food processor! You can enjoy it right away or cover and chill up to 2-3 days. As the dressing sits it will slightly thicken and the flavor will intensify a bit. If you're like me who dislikes tarragon big time or anything close to licorice taste (even though tarragon aroma has been compared to anise but to me it resembles licorice)  ….don't run just yet. Tarragon flavor in this dressing is very subtle. It comes in gently more as an aftertaste. And it's very dee-licious 🙂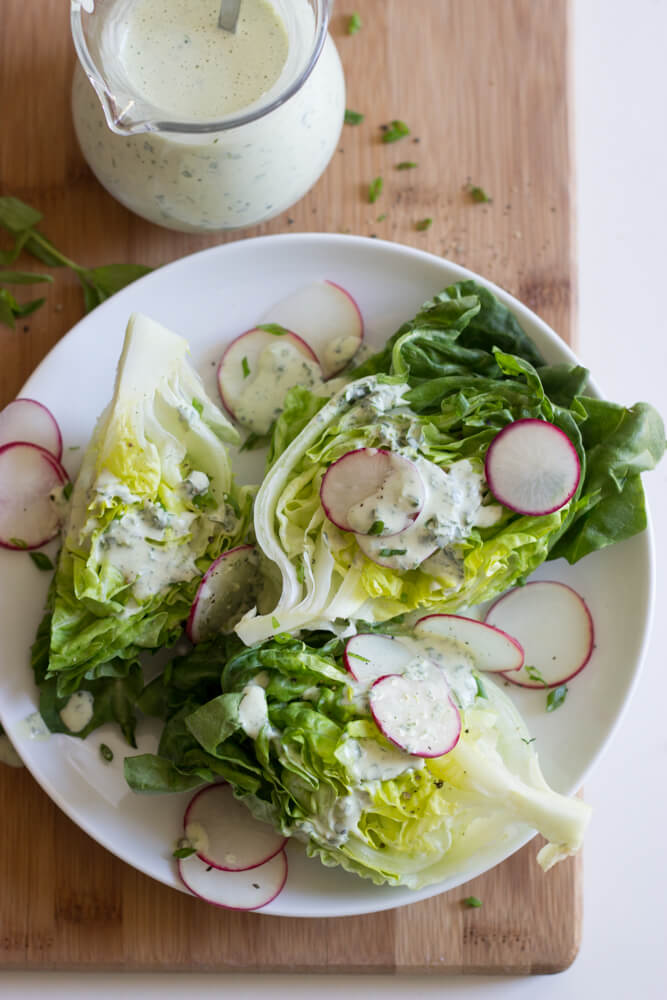 Sometimes it's so hard to capture or describe a salad dressing but honestly guys this stuff is SO good! I don't know what else to say. If you decide to make any dressing from scratch make this one and after you do, let me know how you like it.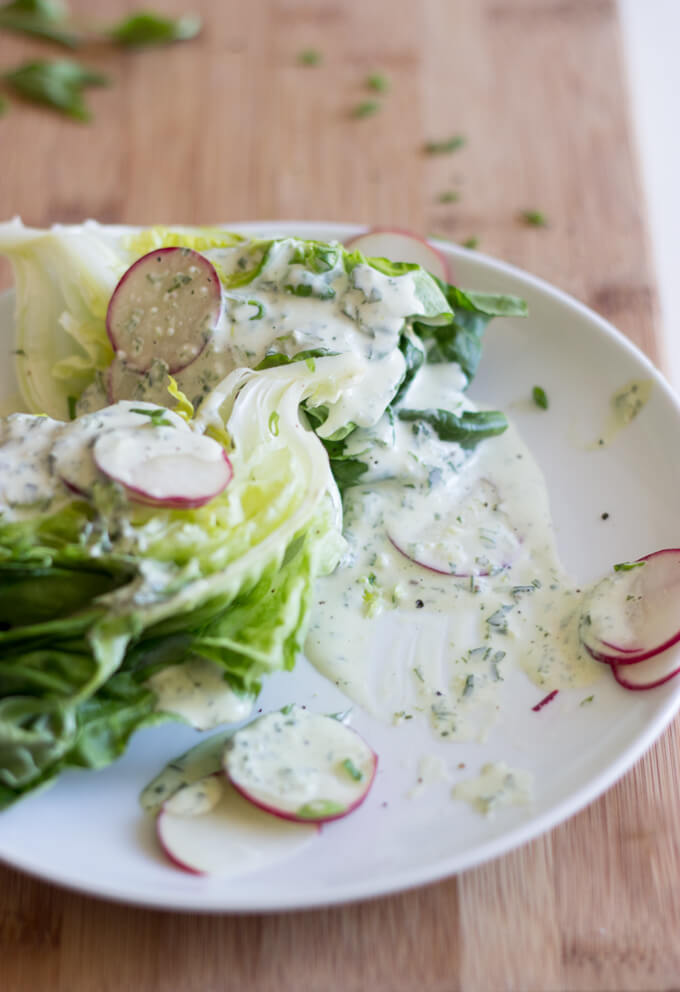 Make it. Snap it. Show it. Instagram @littlebrokenblog or snapchat → littlebrokenblg
Buttermilk Green Goddess Dressing
Author:
Katya @ https://www.littlebroken.com
Ingredients
Yields: 1 cup
½ cup mayonnaise
⅓ cup buttermilk
¼ cup chopped fresh chives
¼ cup roughly chopped fresh parsley
1 Tbsp. chopped fresh tarragon
1 Tbsp. fresh lemon juice
2 anchovy fillets in oil, drained + chopped
1 medium garlic clove
salt and fresh black pepper, to taste
Instructions
In a bowl of a food processor, combine the ingredients and puree until smooth. Season with salt and pepper, to taste.
Serve immediately or cover and chill up to 3 days.
© Little Broken. All images and content are copyright protected. Please do not use my images without prior permission or claim my work as your own. Feel free to Pin, Tweet, Facebook and share away with a link back to the recipe post. If you want to republish this recipe, please re-write the recipe in your own words and link back to this recipe.
Nutrition facts are based on 2 tablespoon serving size