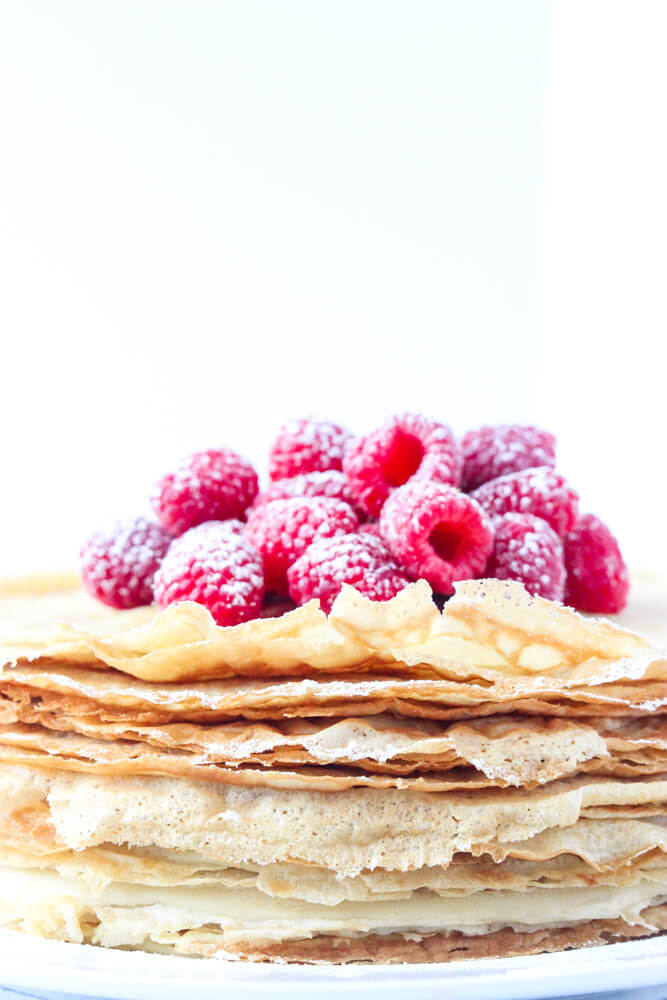 Today it's all about those crepes! Because we LOVE, LOVE crepes in this house and the weekend is like one day away! We have crepes every Saturday morning made by wonderful Mr. Spouse. No joke. He started the tradition and it kinda stuck with us. Now our Saturdays are known as "russian pancake" day as my child likes to call it.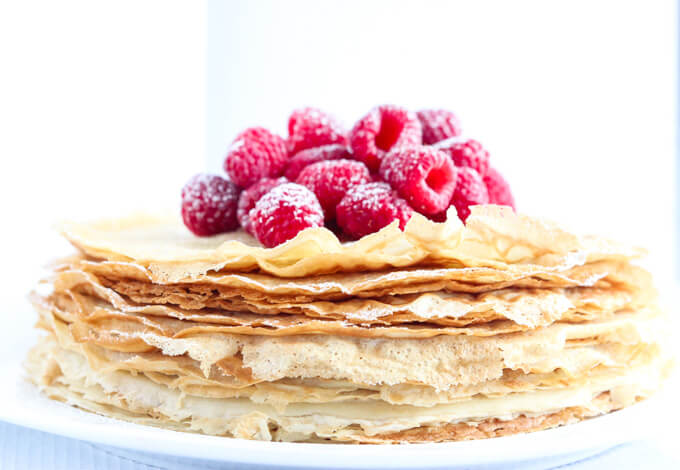 If you've never had crepes, hopefully I can persuade you to make some today. They are simply the best and not intimidating as they look! Even if you're not a huge pancake lover, these are far from your traditional pancakes. Super thin, light, and sweetened just enough to have for breakfast, lunch, or even dinner with any topping of your choice.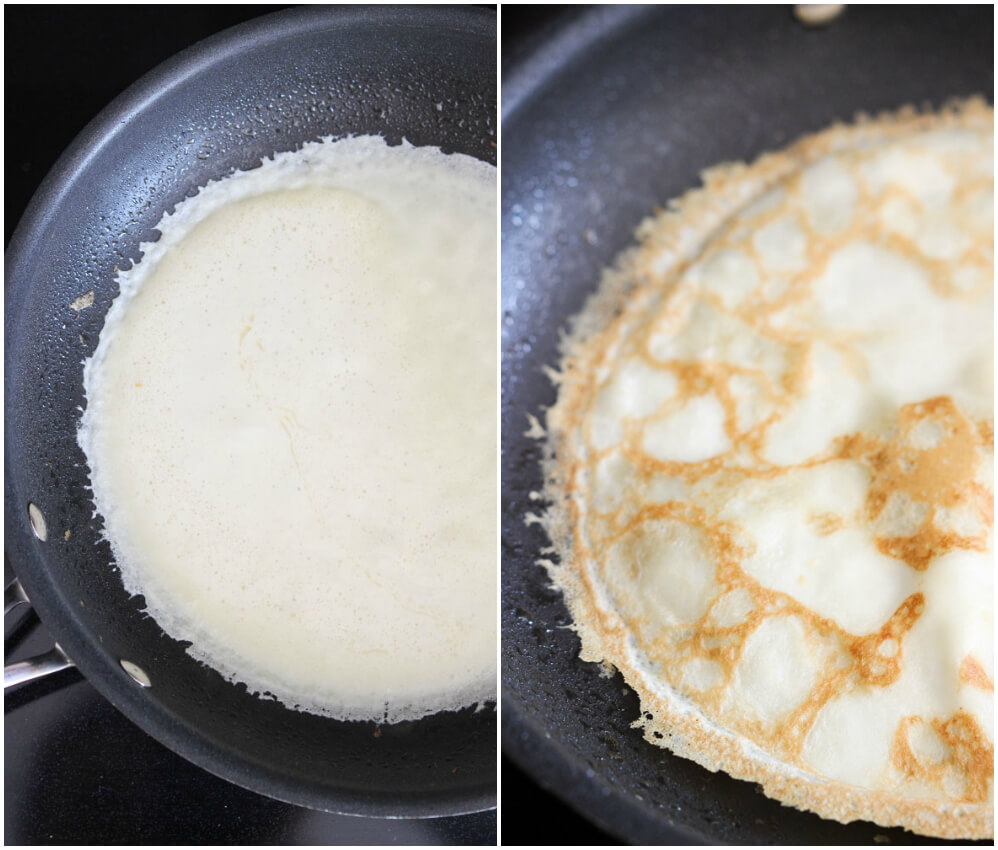 Today, I'm sharing a sweet crepe recipe made with coconut oil and no refined sugars. In my opinion, these crepes taste just like any other crepes I've had but with just few minor changes these are a little healthier and somewhat guilt free. I used my basic crepe recipe as the base and substituted coconut oil for butter and honey for sugar. It was my first time cooking with coconut oil in liquid form and just like with anything new, I made mistakes but learned something along the way.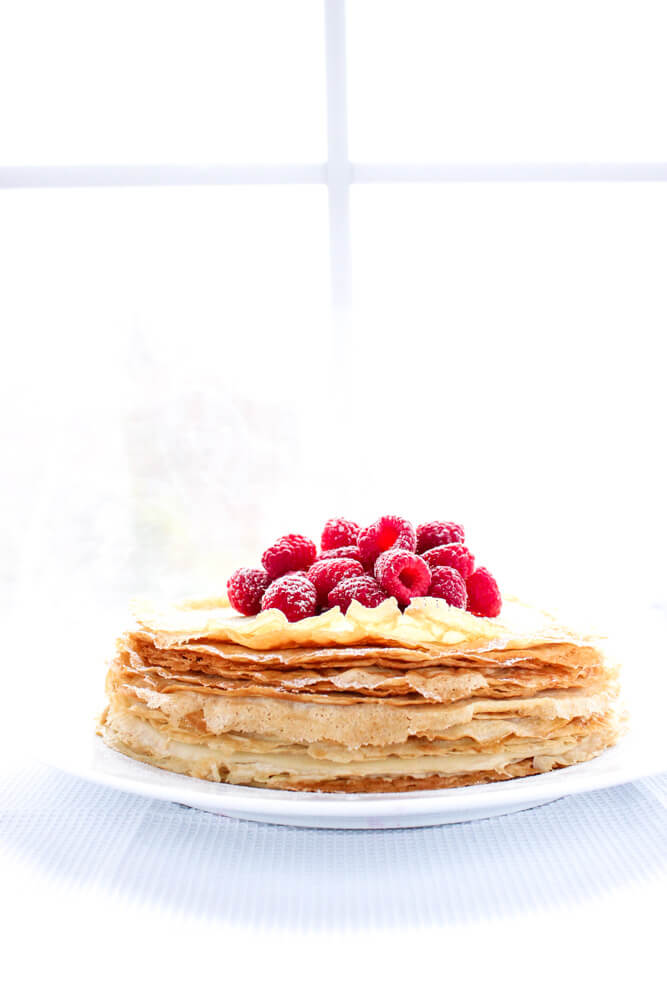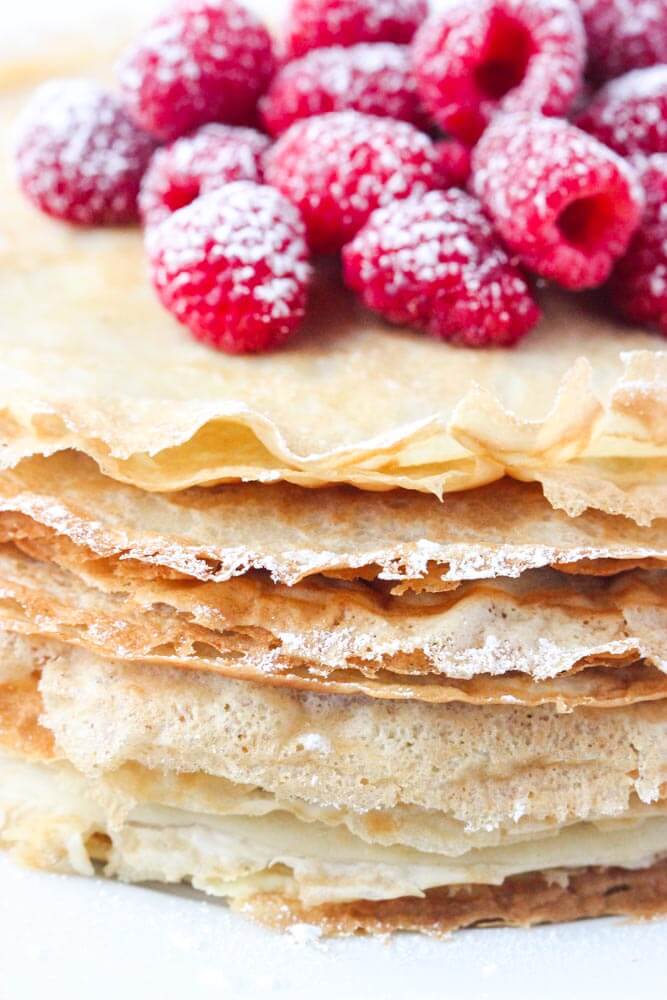 So, here it goes: it's important to have all ingredients at room temperature as the coconut oil returns to solid form pretty quickly when combined with cold ingredients. Even after having everything at room temperature, coconut oil can still turn into little solid chunks but that's okay and don't make the same mistake I did by dumping your whole batter down the drain, thinking you used spoiled milk. Yikes! Instead, just give the batter couple whisks to incorporate the oil or you can simply continue using the batter as is and the coconut chunks will melt in the skillet.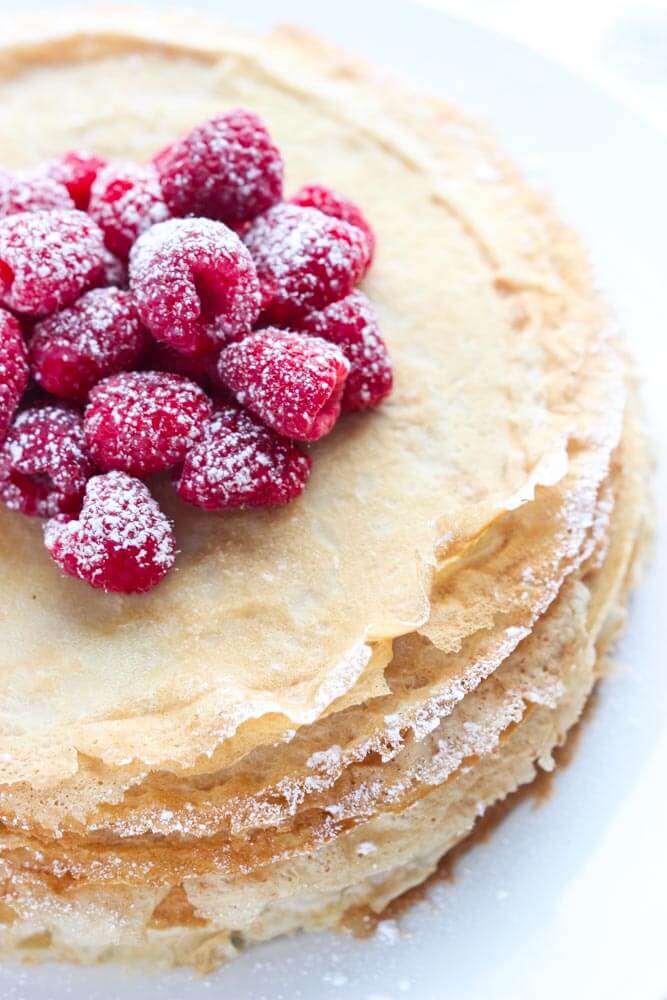 Other than that, this is a no brainer recipe. Really. Simple and tasty but lighter and somewhat guilt free. Texture and taste of these are heavenly and you can drizzle maple syrup, stuff them with yogurt and berries, or simply eat as is because they're that good!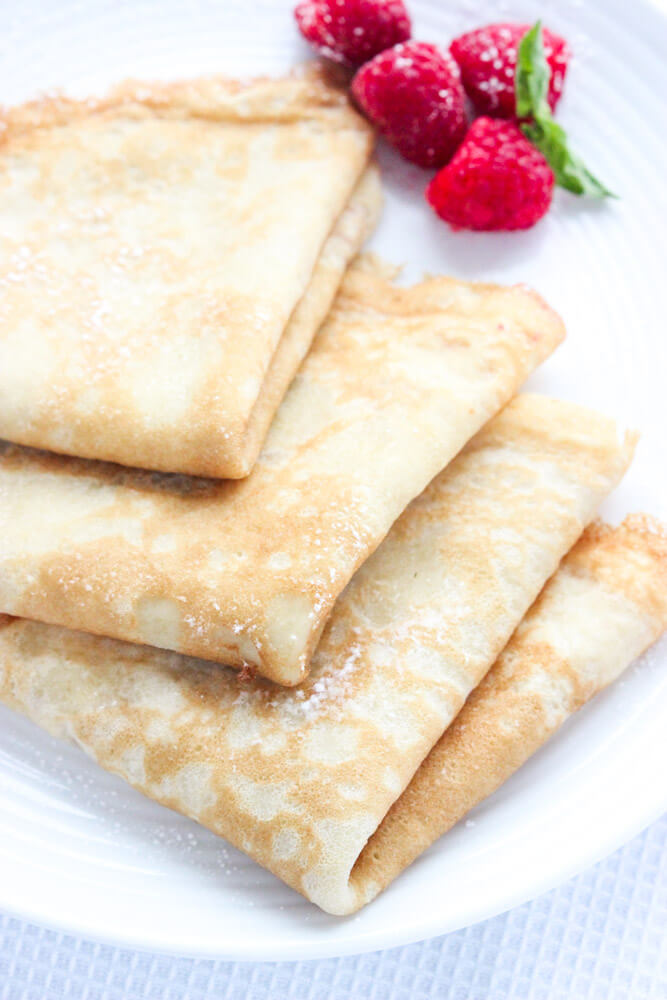 FOLLOW ME and use hashtag #littlebrokenblog or tag me @littlebrokenblog if you try my recipes! Facebook, Instagram, Google+, Pinterest.

Coconut Oil Crepes
Author:
Katya @ https://www.littlebroken.com
Ingredients
2 eggs, room temperature*
2½ cups milk, lukewarm (I microwaved on HIGH for 1 minute)
⅓ tsp. salt
½ tsp. baking soda
2 Tbsp. honey
1 cup all-purpose flour
2 Tbsp. coconut oil (in liquid form)
⅓ tsp. vanilla
coconut oil cooking spray
Instructions
In a large bowl, whisk the eggs then add lukewarm milk.
Whisk in the salt, baking soda, and honey.
Gradually add the flour, whisking until smooth.
Lastly, add the coconut oil and vanilla.
Heat a 10-inch non-stick skillet over medium heat (about 4½-5 on electric stove). Lightly spray the pan with coconut oil and ladle ¼ cup batter into the center of the pan, turning and tilting the pan in a circular motion until the bottom is evenly coated with batter.
Cook for about 1 minute or until the edges are golden and the top is no longer runny but still undercooked.
Run spatula around edge of crepe to loosen. Slip spatula under crepe, and gently flip in one swift gesture. If it doesn't land quite right, use bottom flat side of spatula to unfold and rearrange the crepe.
Cook for additional 1 minute or until bottom is lightly brown. Transfer to a plate.
Repeat with remaining batter, spraying the skillet with coconut oil every other crepe.
Serve immediately with your favorite toppings.
Notes
*when working with coconut oil in liquid form it's important to have all ingredients at room temperature as the coconut oil quickly returns to solid form when combined with cold ingredients. Even at room temperature, you may get little solid chunks of oil around the edges of your bowl and if that happens give it couple whisks to incorporate the chunks.
**I use
this
exact spatula for my crepe makin'. It's super flexible and makes flipping a breeze. You can find it on amazon.
© Little Broken. All images and content are copyright protected. Please do not use my images without prior permission or claim my work as your own. Feel free to Pin, Tweet, Facebook and share away with a link back to the recipe post. If you want to republish this recipe, please re-write the recipe in your own words and link back to this recipe.