Super easy veggie rolls wrapped in collard greens with delicious avocado mash! These are so good as a light meal or snack.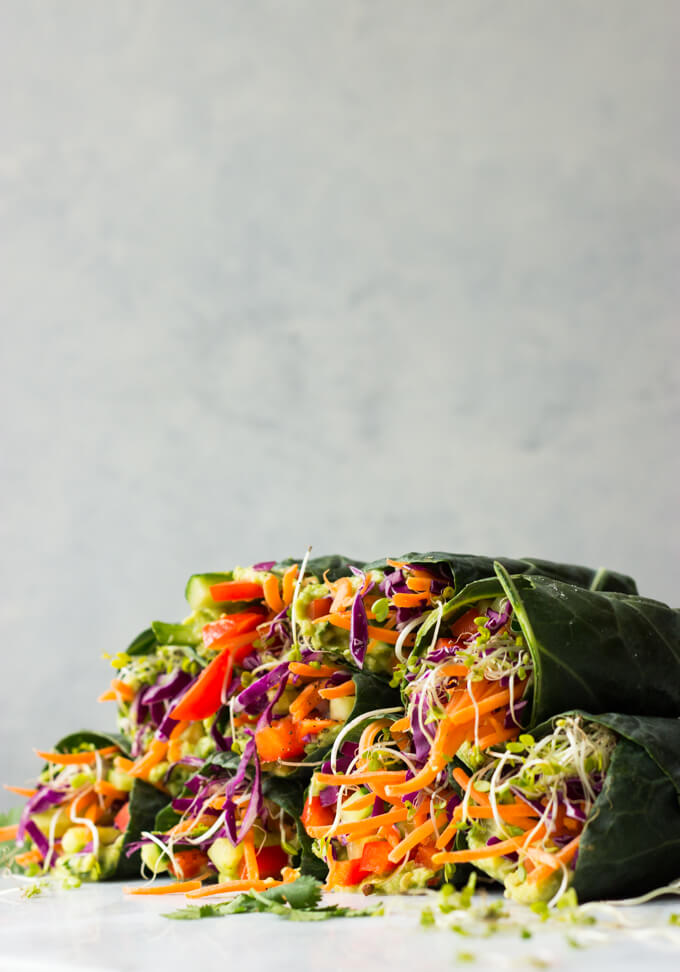 Happy New Year my friends! It feels so good to be back and not just back but back with new and healthy recipes! I don't know about you guys but now that the holidays are officially over, I'm looking forward to re-charging. Getting back into my routine of eating more colorful dishes.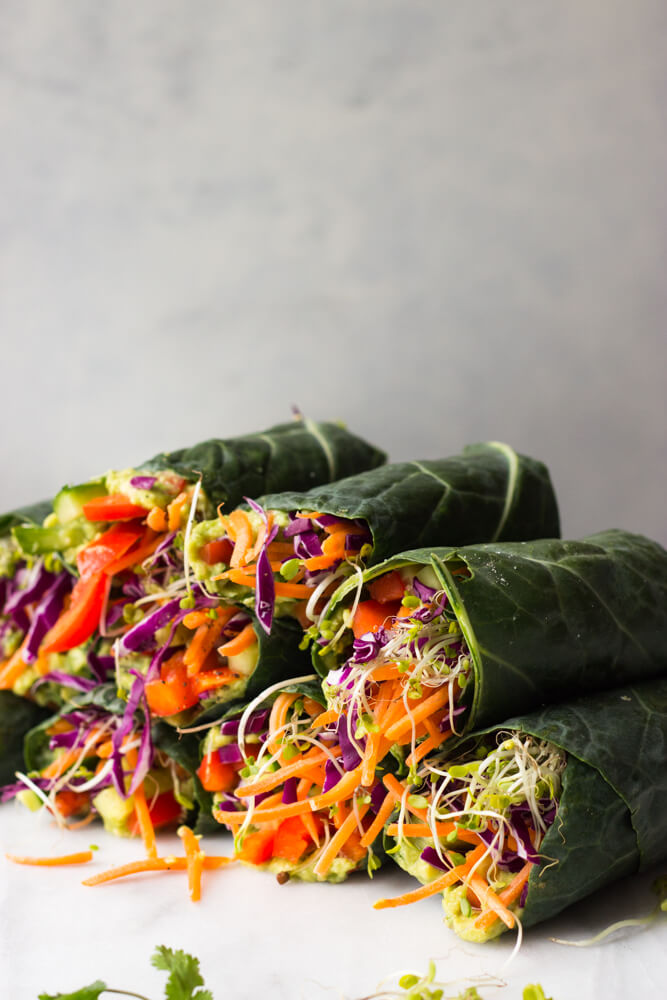 Right before the holidays, I made these veggie rolls on snapchat and so many of you wanted a recipe. I wasn't really planning on sharing the recipe on the blog since these are so basic but I think that's why so many of you loved it! They are basic in the most perfect way. PLUS healthy and light!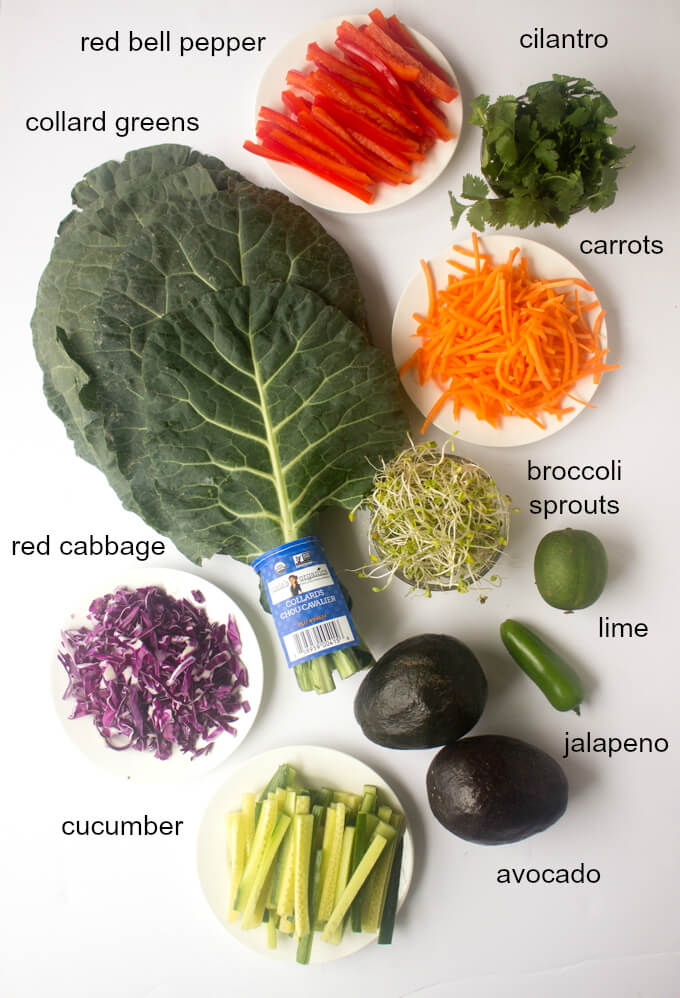 You basically start off with making the avocado mash. That's kind of the base of the recipe. You want to make sure to flavor and season it well. Then you want to trim the collard greens and all you're doing for that is just cutting out the stem (completely). You will have two pieces and those are going to be your rolls.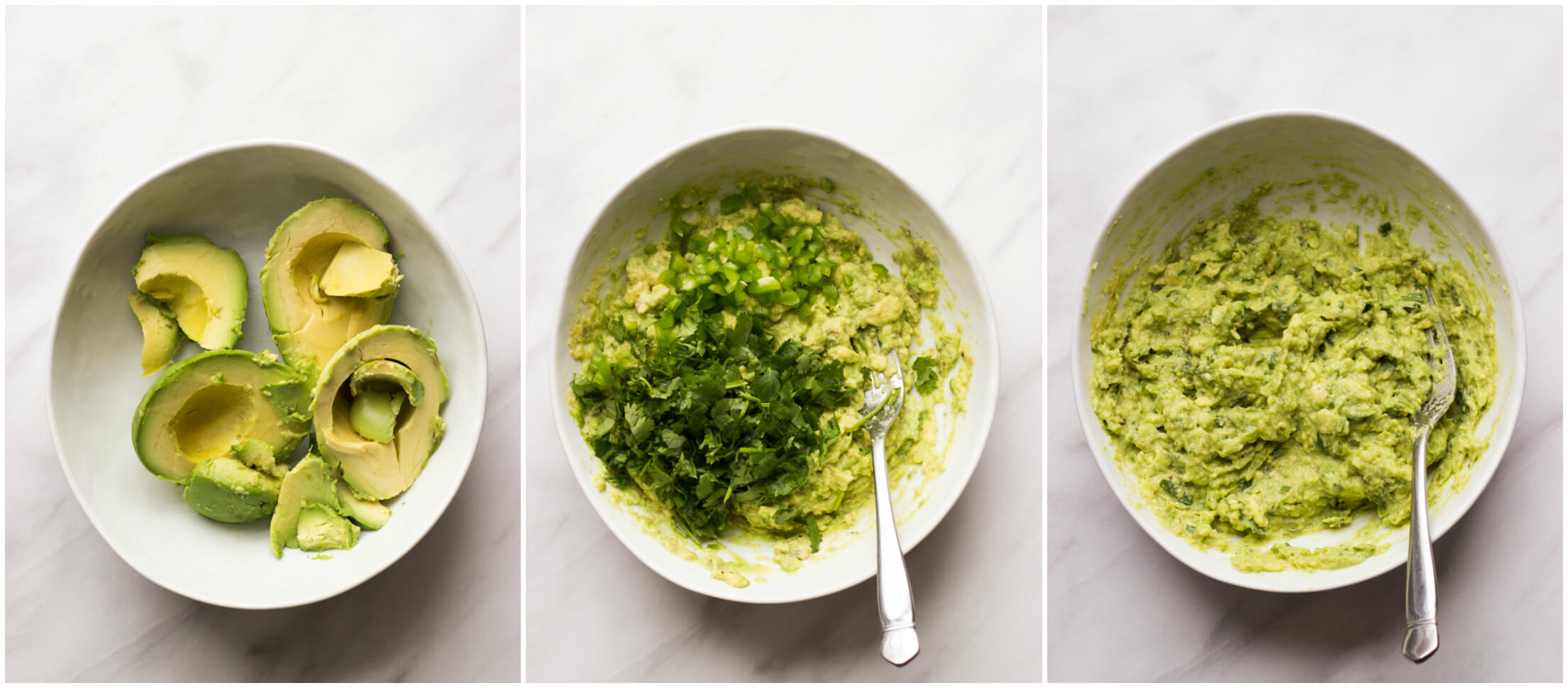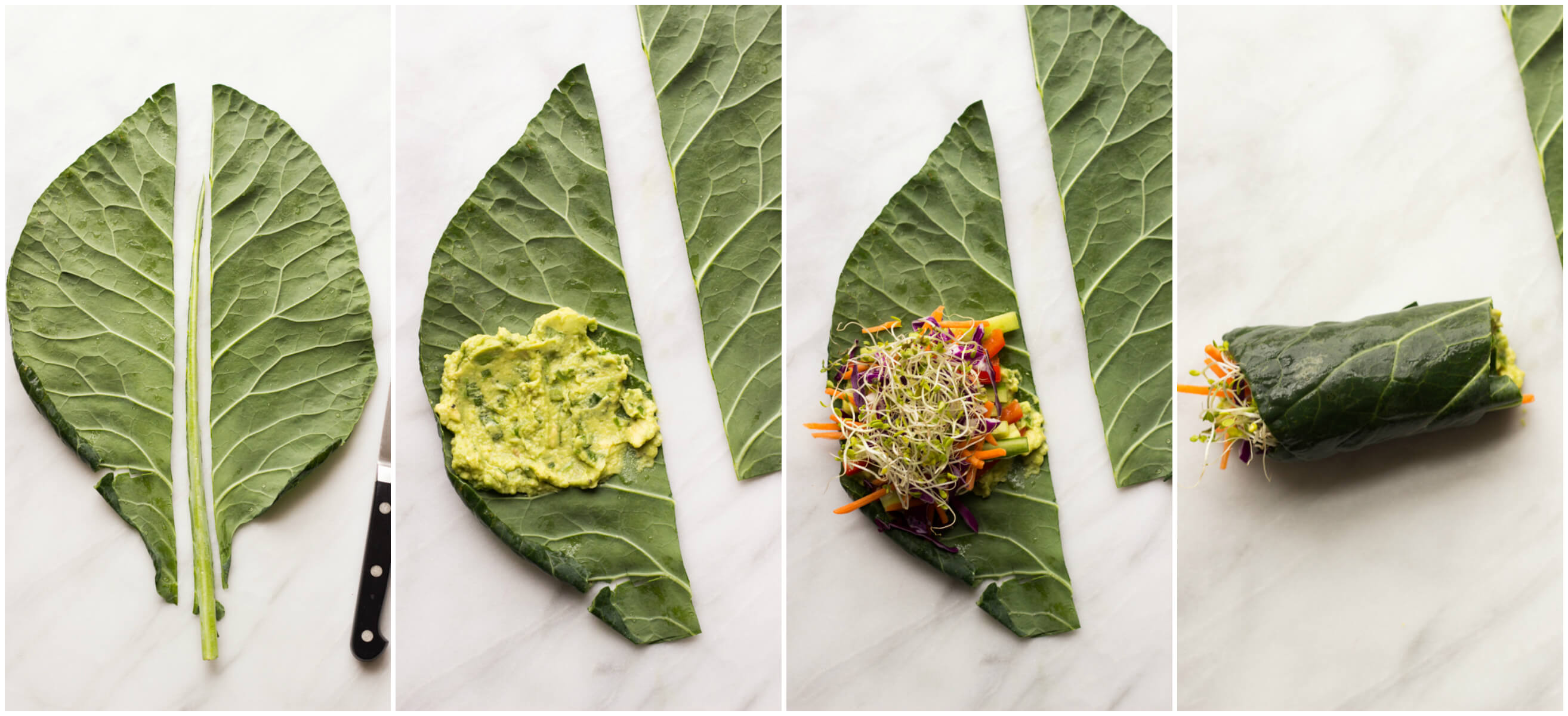 To assemble, spoon the avocado mash into the middle of the leaf, pile on the veggies, and roll. You can use as much or as little of the veggies as you like. Or omit veggies you don't like and add more of those that you do like. These are super versatile. And that's what I love about them!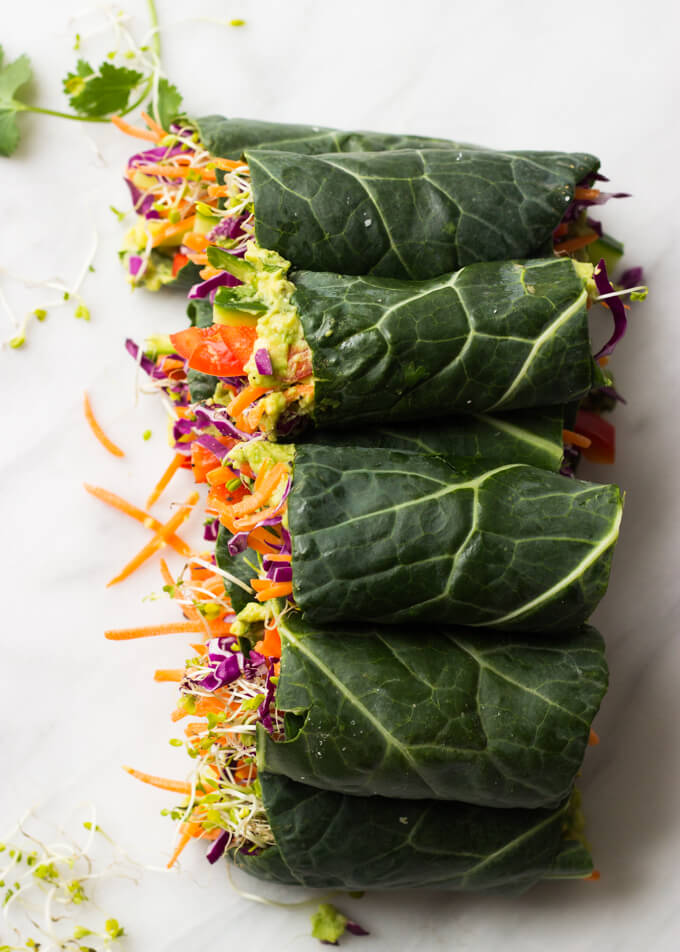 They are crunchy, fresh, and make the perfect light meal or snack!
Make it. Snap it. Show it. Instagram @littlebrokenblog or snapchat → littlebrokenblg
Healthy Veggie Rolls
Author:
Katya @ https://www.littlebroken.com
Ingredients
Avocado Mash
2 large ripe avocados
1 lime, juiced
1 small jalapeno pepper, seeded and finely chopped
handful finely chopped cilantro
1 garlic clove, pressed, optional
kosher salt and fresh black pepper, to taste
Veggie Rolls
1 bundle collard greens (about 5 large leaves)
1-2 large red bell peppers, thinly sliced
1 large seedless cucumber, cut into matchsticks
carrots, julienned*
red cabbage, shredded*
broccoli sprouts (or bean sprouts)
kosher salt and fresh black pepper, to taste
Instructions
Avocado Mash
Scoop out the avocado flesh into a medium bowl and roughly mash with a fork. Add lime juice, jalapeno, cilantro, garlic (optional) and season with salt and pepper, to taste. Set aside while preparing the collard greens.
Veggie Rolls
Prepare the collard greens by cutting out the stem completely. You will have two pieces.
Spread a tablespoon or so of the avocado mash into the center of each leaf. Layer on red bell pepper, cucumber, carrots, red cabbage, and broccoli sprouts. Season lightly with salt and pepper.
Hold down the filling and starting at one end, tightly roll up the leaf. Lay seam down on a serving platter and continue until all the fillings are used, about 10 rolls.
Serve immediately.
Notes
There is no specific amount for the carrots and red cabbage. I purchased pre-shredded 10 oz. bags and used about half of each bag. You can use more or less.
© Little Broken. All images and content are copyright protected. Please do not use my images without prior permission or claim my work as your own. Feel free to Pin, Tweet, Facebook and share away with a link back to the recipe post. If you want to republish this recipe, please re-write the recipe in your own words and link back to this recipe.
I'm leaving out the nutritional info on these just because the amount of veggies for each roll will greatly vary on how you build each wrap.