What I Ate Wednesday #3
Food diary documenting what I eat in a day. Simple, quick, and for the most part healthy!
You will probably be able to tell that this was documented right after the holidays. I don't know about you guys but I definitely overindulged and was looking forward to detoxing a bit. And it felt SO good to eat all things green!
BREAKFAST
Breakfast was something new. Two hard boiled eggs topped with basil pesto with side of pita bread. I really wanted to make an egg + avocado toast but I didn't have any avocado :/ I mean who doesn't have avocado?! Bowl of fresh berries and my usual coffee with coconut cream + almond milk creamer.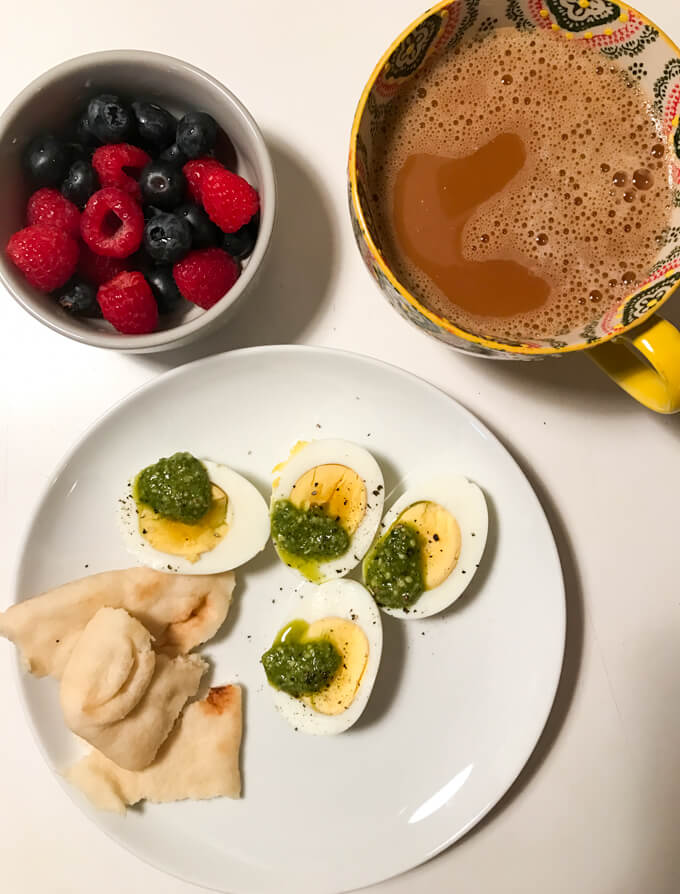 LUNCH
Lunch was veggie rolls! I just shared the recipe yesterday. They're completely raw, easy to make, and have plenty of crunch from all the veggies.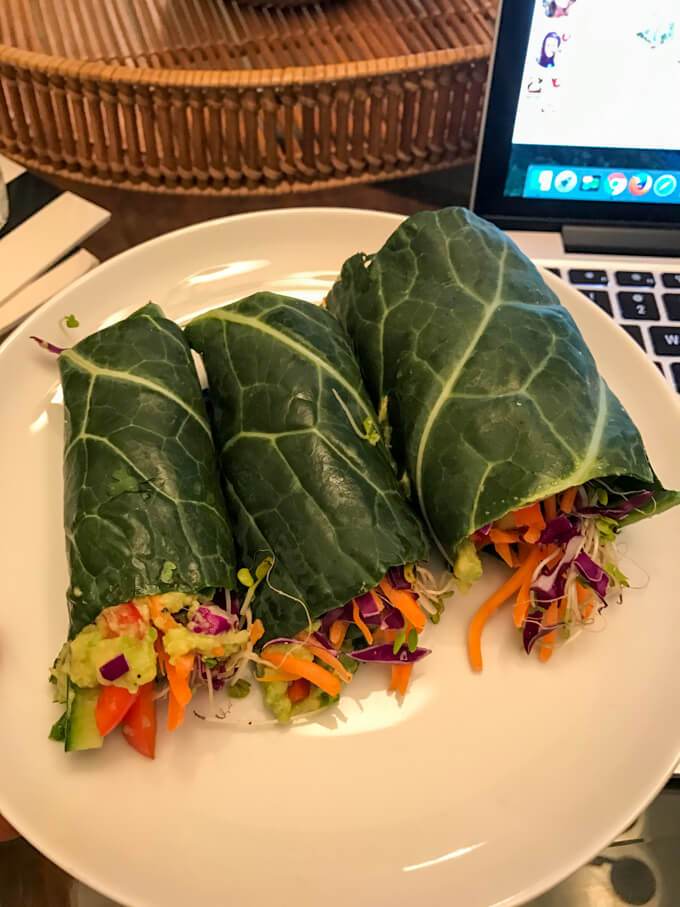 AFTERNOON PICK ME UP
Very berry smoothie. I blended up frozen berry mix with pomegranate juice and couple dates (for sweetness). It's hard to tell because my cup was bright pink but the smoothie was deep red color and I had a little taste tester waiting. We love to share smoothies 🙂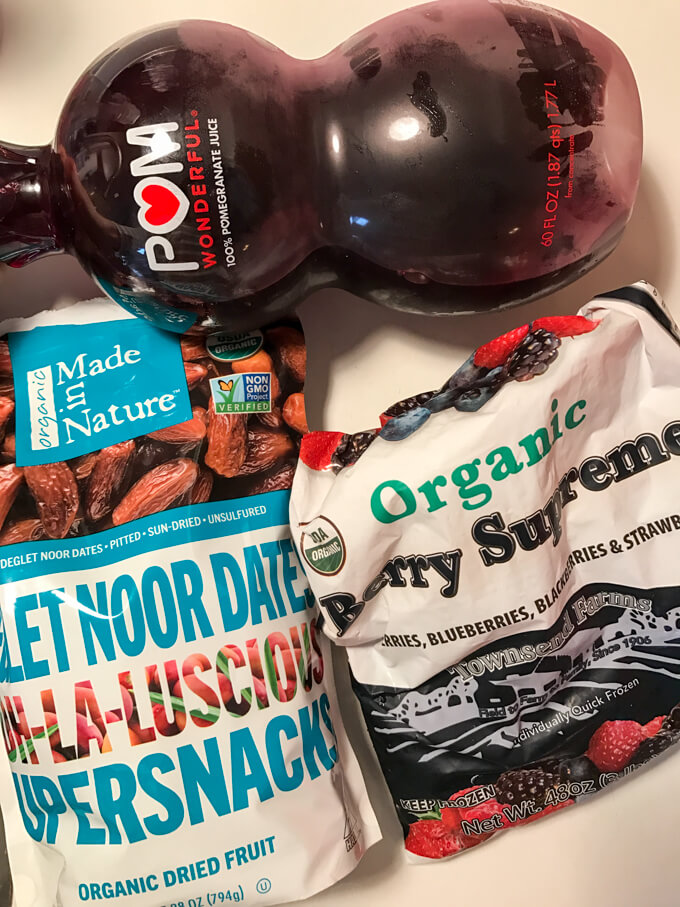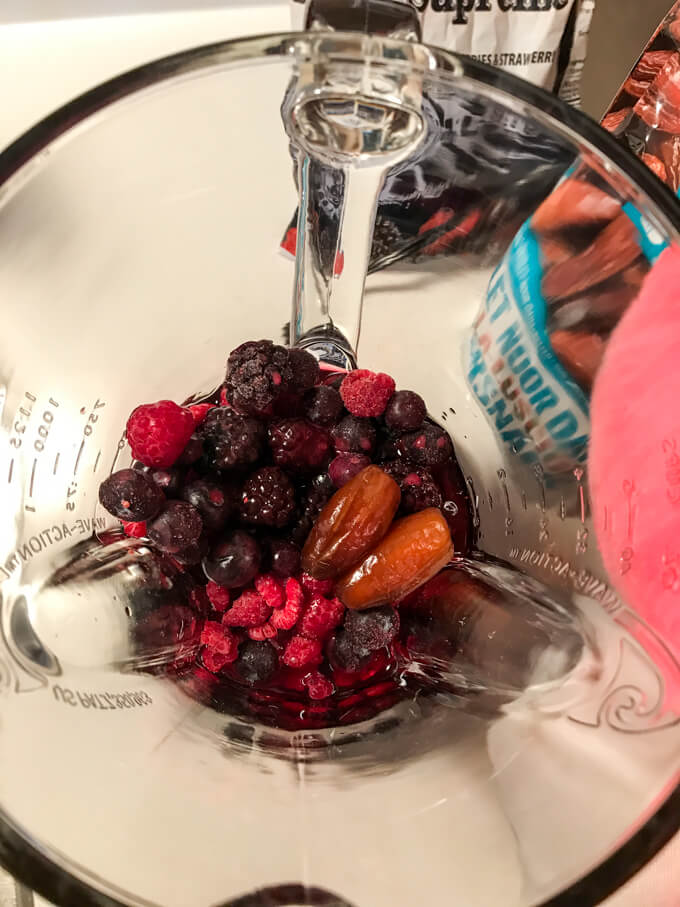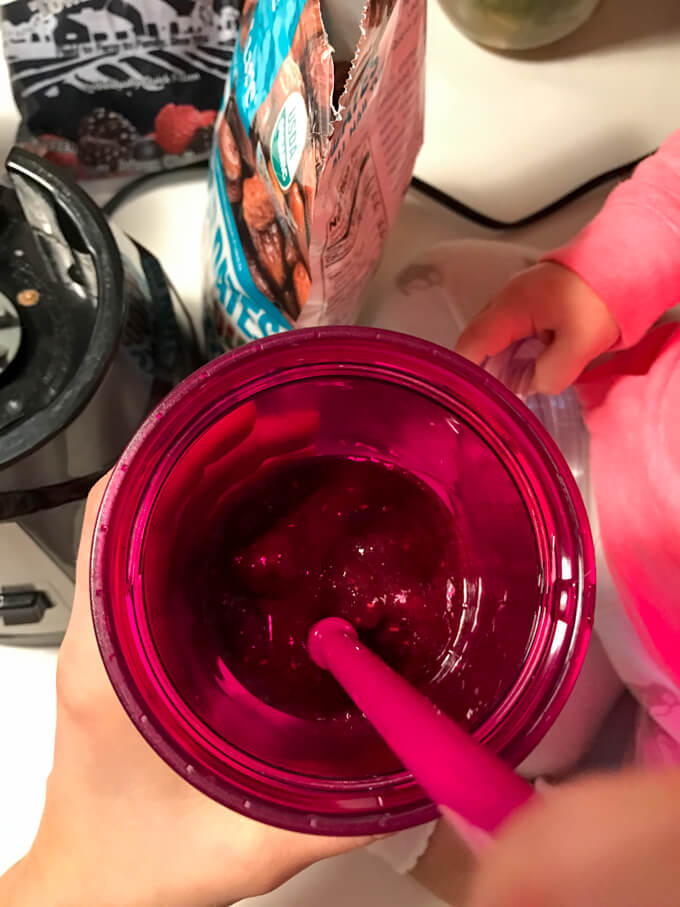 DINNER
So dinner does not look like much but you're not seeing all the zoodles I ate while cooking. I'm so guilty of doing that! But I was craving zucchini noodles so I sauteed mushrooms with onions and added them to the noodles. Then I made an avocado/pesto sauce (avocado, cilantro, green onion, jalapeno, lime juice, and couple tablespoons of store pesto). It wasn't bad. It had a creamy basil taste. And more veggie wraps.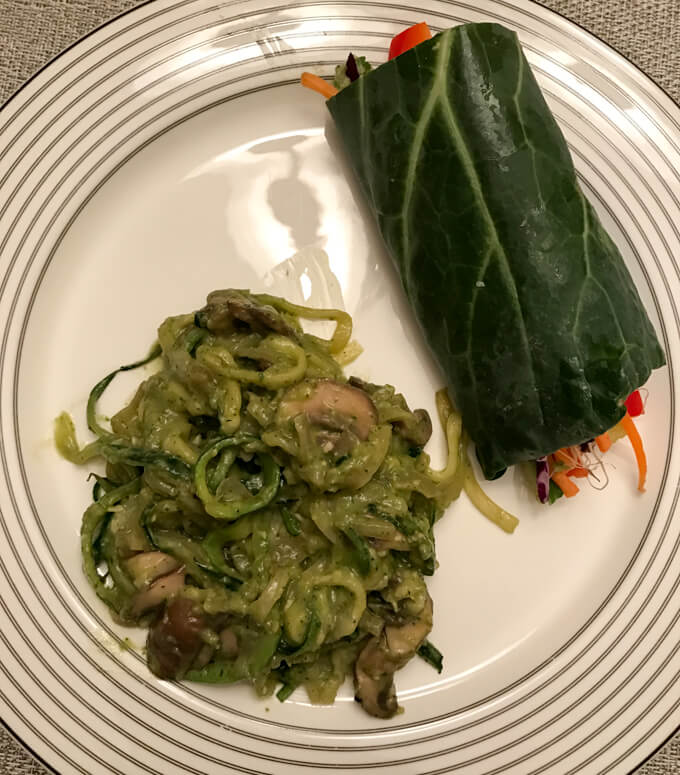 EVENING SNACK
Peach tranquility tea with side of macadamia nuts and dates. It was a long day and I felt like I spent most of it behind a laptop so this was much needed and appreciated ♥