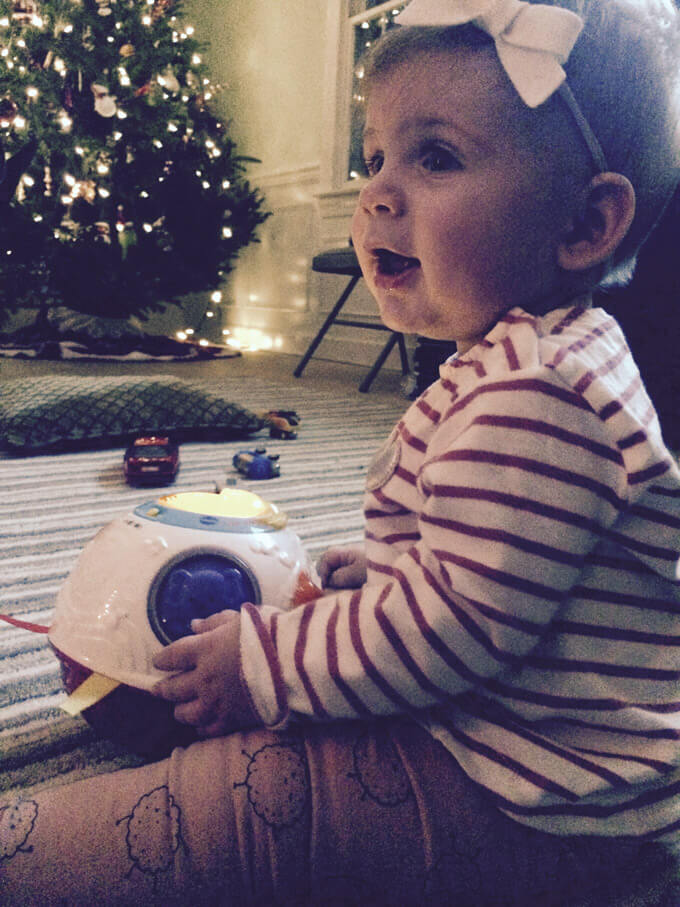 Happy holiday my friends! I hope you all had (or having) a wonderful holiday break. We've been enjoying a very low key holiday at home and with light travels to see our families in VA. It's been so nice to unplug from everything and enjoy quality time together. So that's why you've seen a little less of me on here these past couple weeks. But I'm happy to report I'll be back to my regular posting schedule after New Years and I've got some exiting recipes to share with you all! Can't wait.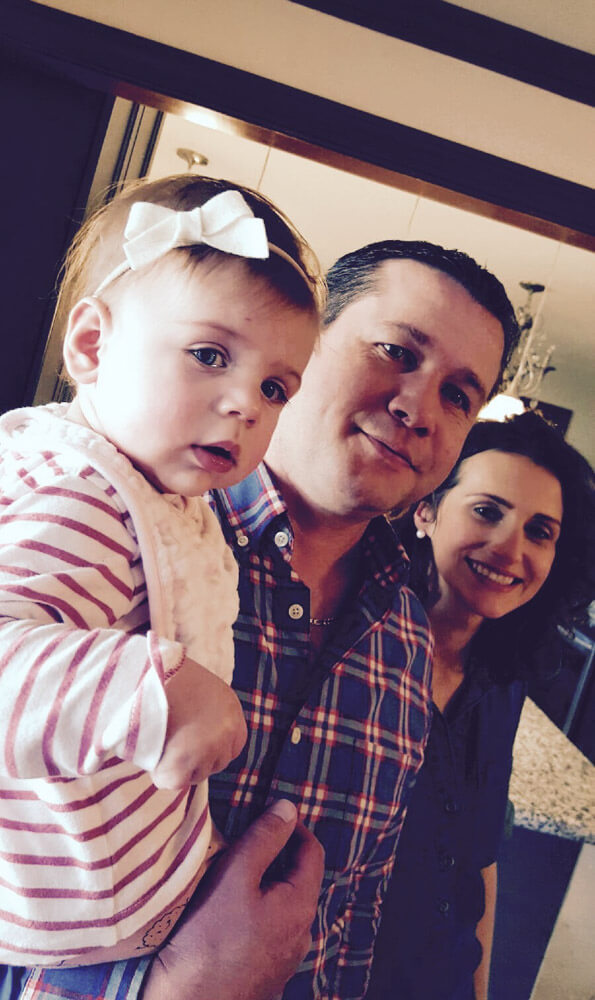 Today, I'm sharing top 10 most popular recipes from this past year that have been voted by you. These are the recipes that have received the most clicks, visits, and shares. This year has been an exiting year for Little Broken. This space/blog has grown tremendously over this past year and it's all because of you guys. I started this blog as a hobby to simply share my love for food but it turned into a job that I look forward to showing up for each day. So THANK YOU! Thank you for sharing, visiting, and making my recipes. I'm so grateful for all of you! I love connecting with each one of you and hearing about what you love to cook.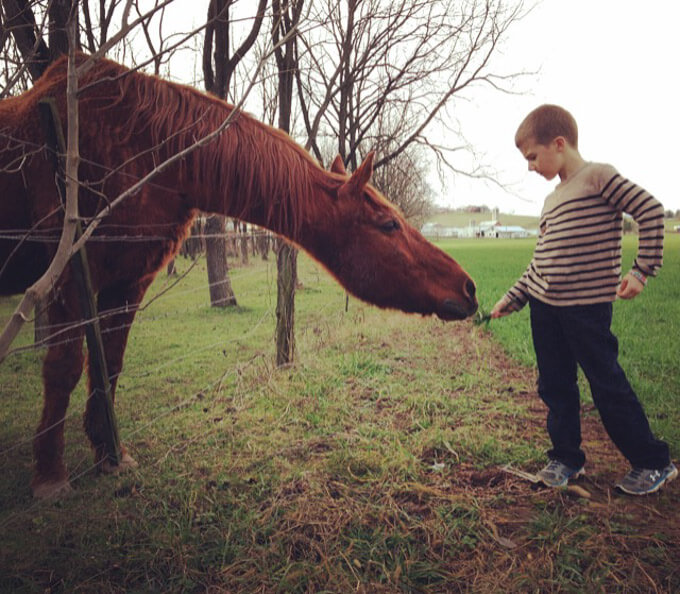 I'm already looking forward to 2016 and making it the best year yet!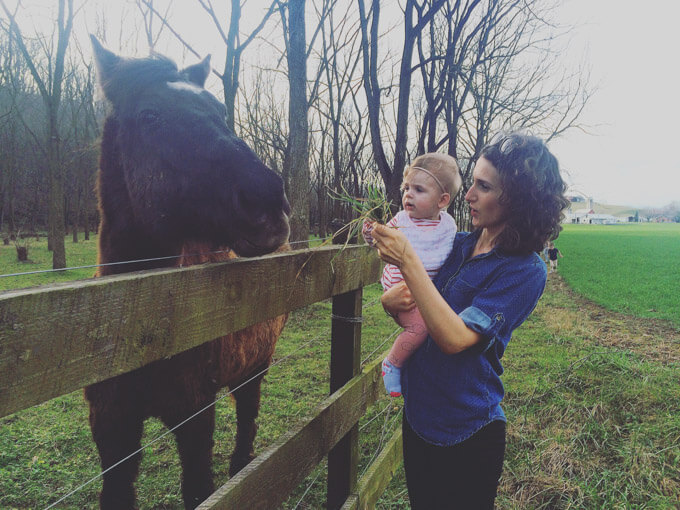 So here we go…these are the top 10 popular recipes of 2015..
#10: Tomato Mozzarella Salad with Balsamic Reduction – light and easy appetizer or side dish, loaded with juicy tomatoes, fresh mozzarella, and basil. Then drizzled with sweet balsamic reduction.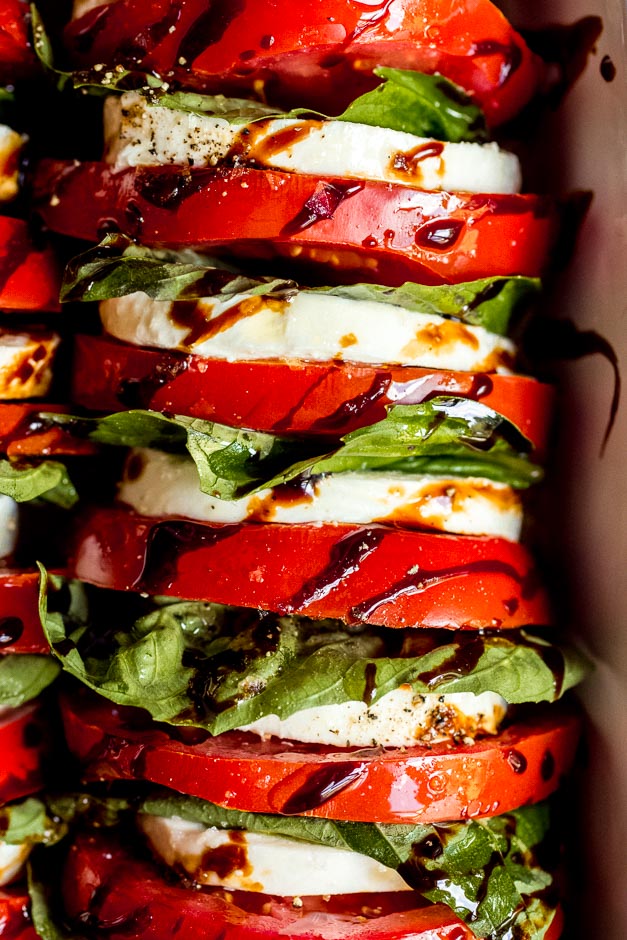 #9: 4-Ingredient Easy Potstickers – the easiest potstickers you will ever make! Juicy, tender, and delicious for dinner or as an appetizer. Find the recipe here.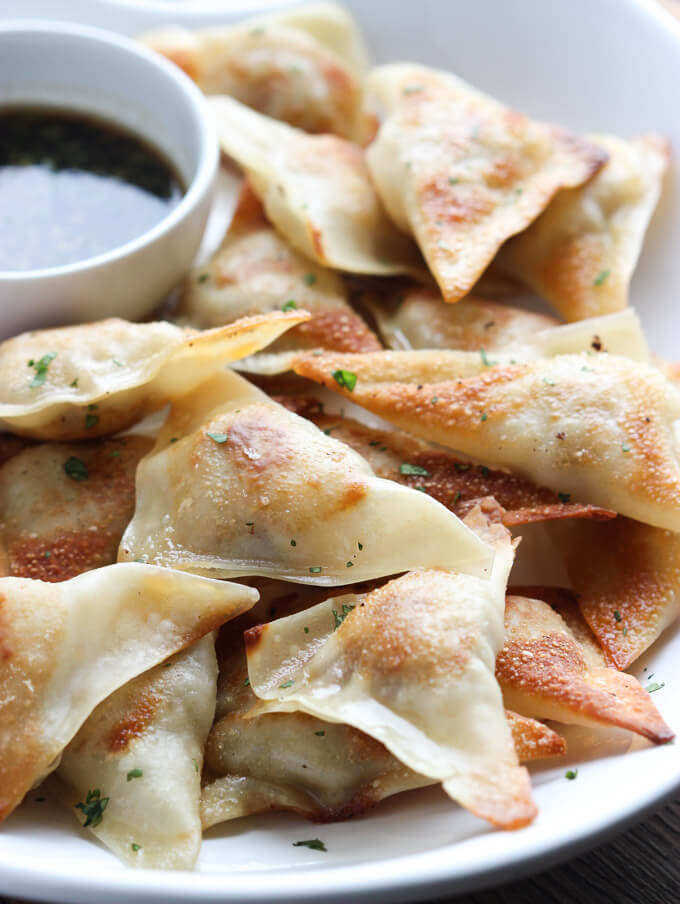 #8: Crockpot Sesame Meatballs – tender juicy cocktail meatballs that are a perfect blend of sweet and savory. Perfect for holiday entertaining with easy prep and hardly any clean up. Find the recipe here.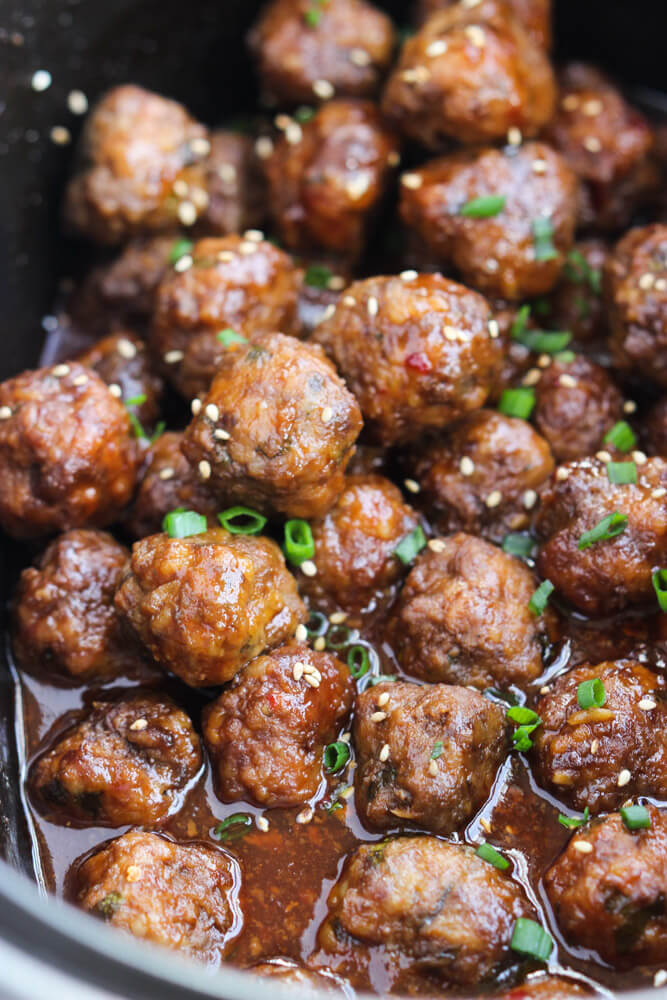 #7: Greek Yogurt Pesto Chicken Pasta – creamy pesto chicken pasta made with healthy Greek yogurt, vegetables, and cooked chicken. Find the recipe here.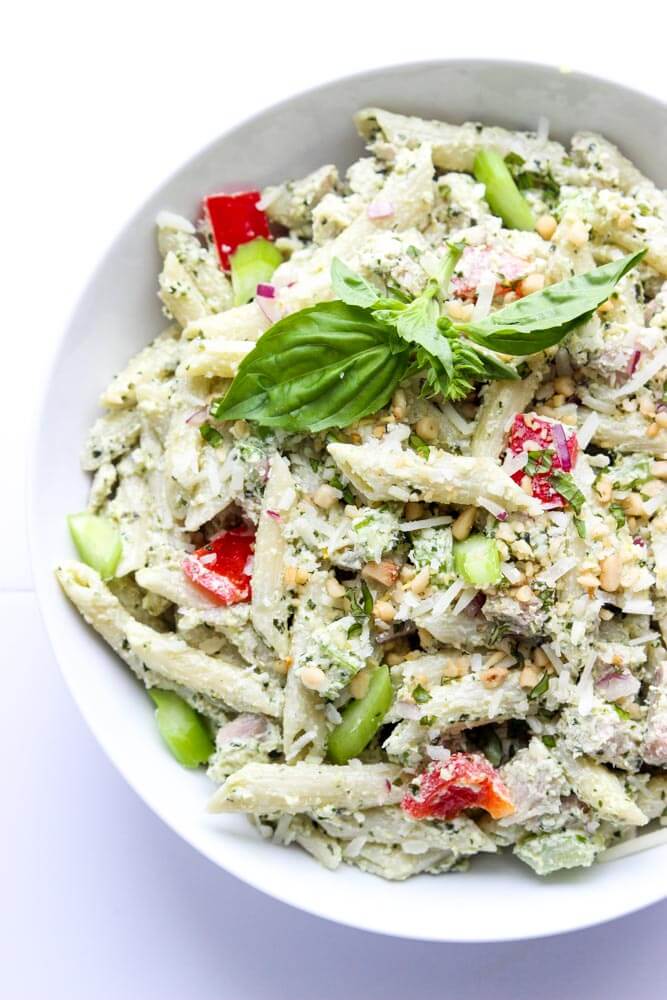 #6: Butternut Squash and Cranberry Quinoa Salad – roasted butternut squash, sweet cranberries, and roasted pumpkin seeds combined with quinoa and then tossed in balsamic vinaigrette. This salad never disappoints! Find the recipe here.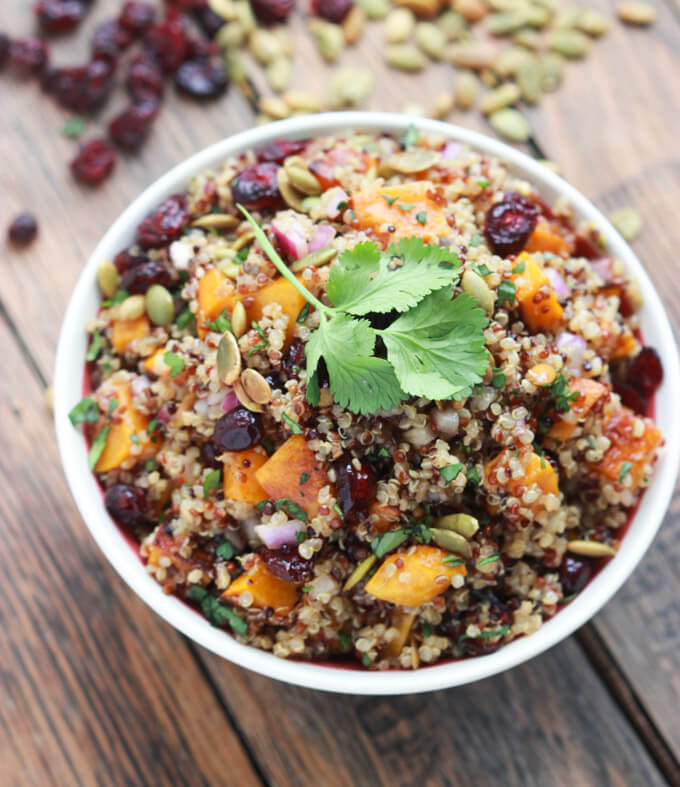 #5: Orecchiette with Baked Mini Chicken Meatballs in Tomato Cream Sauce – easy skillet pasta dinner with the BEST juiciest mini chicken meatballs in a tomato cream sauce. Find the recipe here.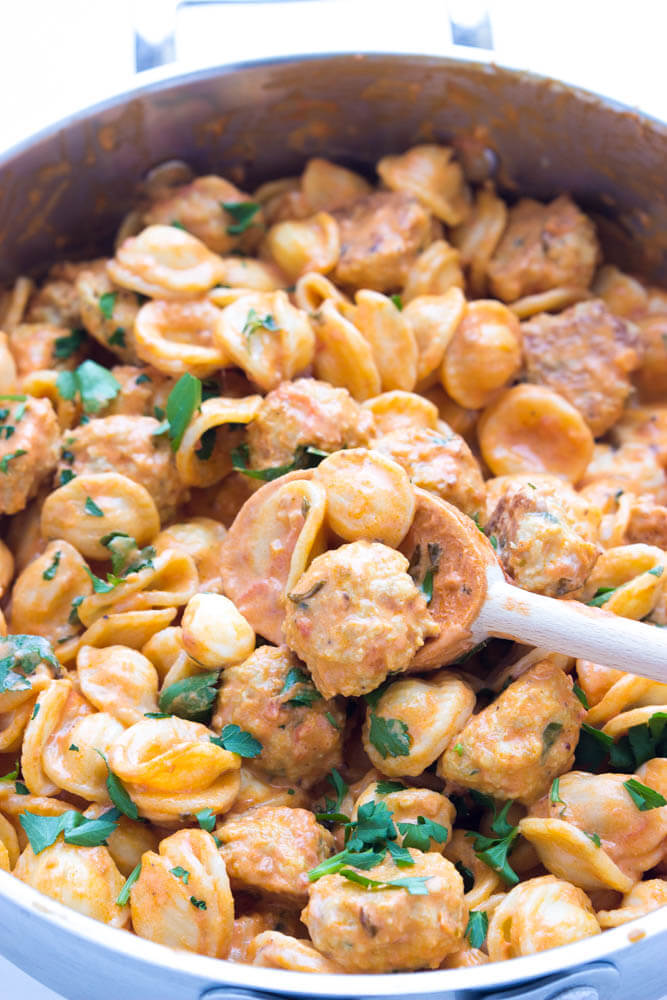 #4: Veggie Loaded 7-Layer Dip – healthy layered appetizer without any processed canned stuff. Just simple, real food. So good! Find the recipe here.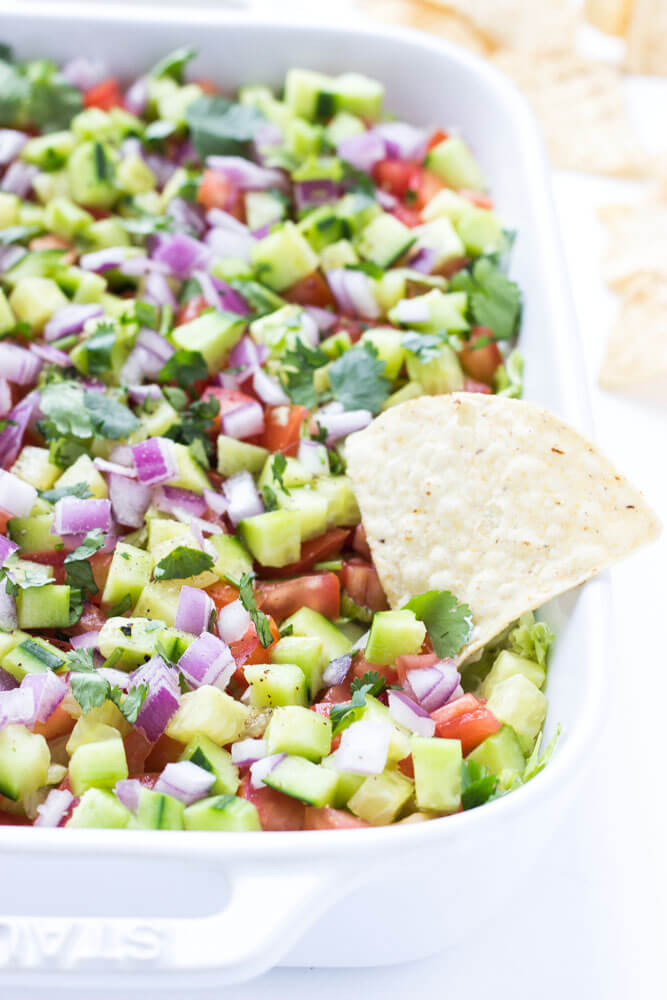 #3: Greek Vinaigrette – with perfect hint of lemon, garlic, and spices, this Greek Vinaigrette will make you want to eat more salad #foreals. Find the recipe here.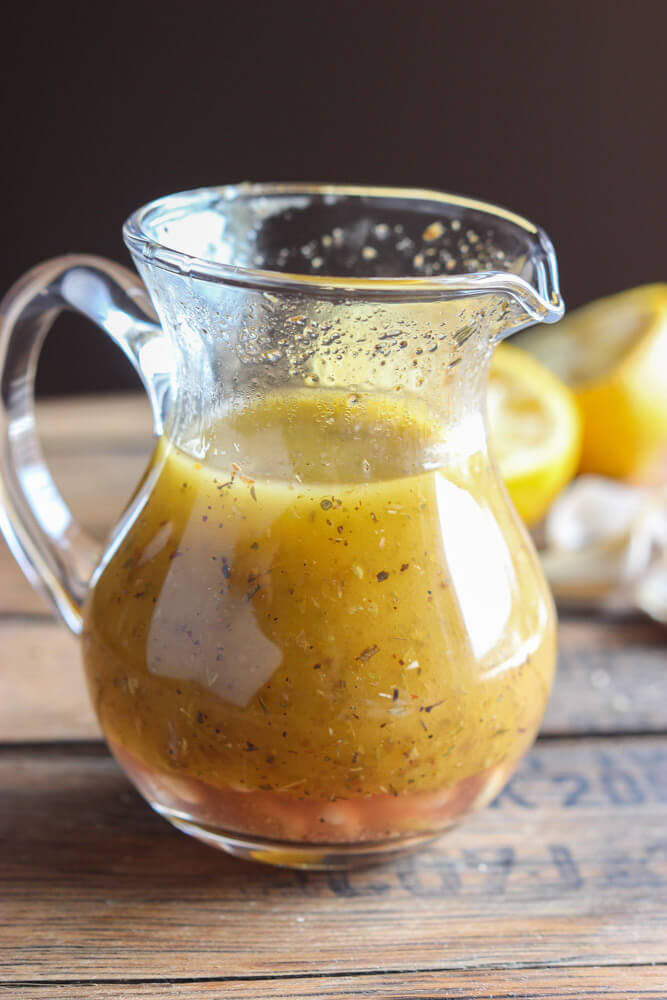 #2: Skinny Avocado Pizza – chunks of fresh avocado and tomatoes on top of a crispy seasoned puff pastry then drizzled with avocado sauce. So flavorful and so fresh! Find the recipe here.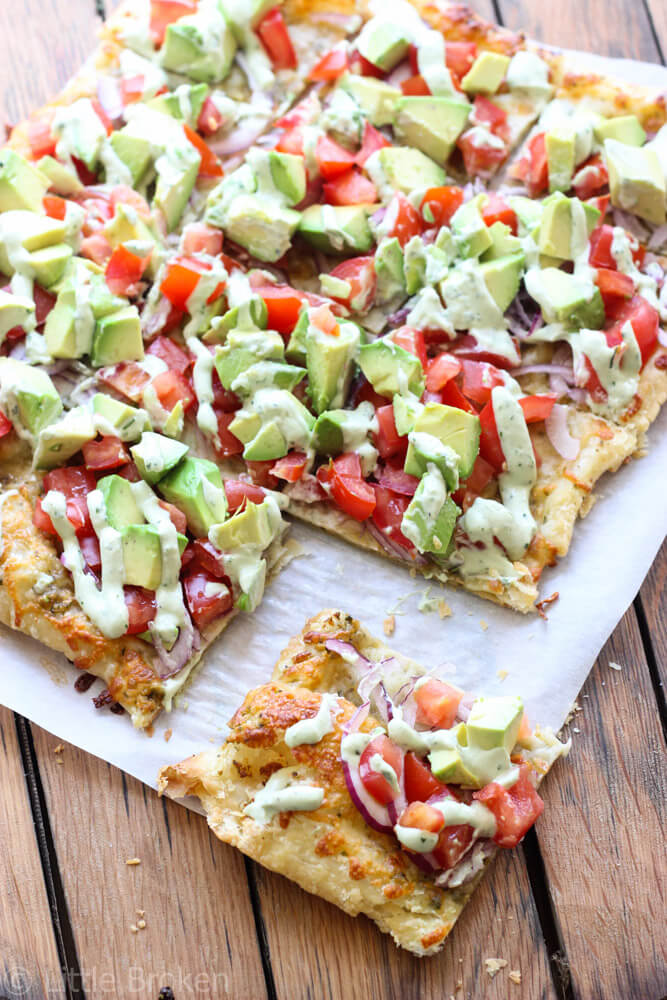 #1: Lentil Chili – meatless Monday never tasted so good! Hearty and chunky lentil chili much healthier than your traditional chili but with same amazing taste. Vegan, vegetarian and good for you!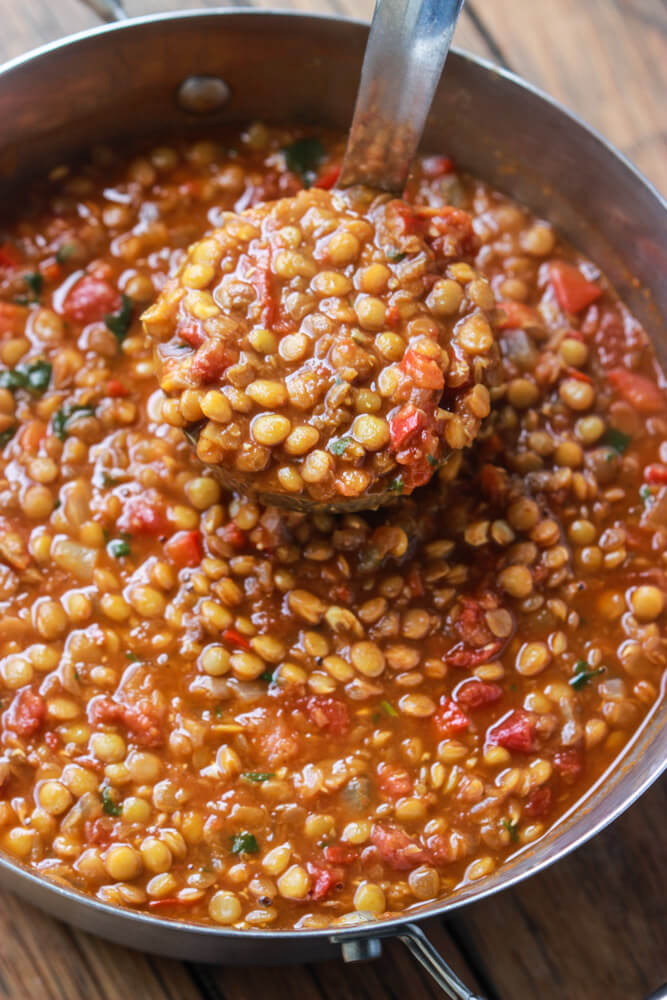 Happy New Year my friends! As always, thank you for all your LOVE and support.
I will back to my normal posting schedule after New Years. In the meantime stay connected with me on Facebook, Instagram and Snapchat (username: littlebrokenblg).
What are your favorites?