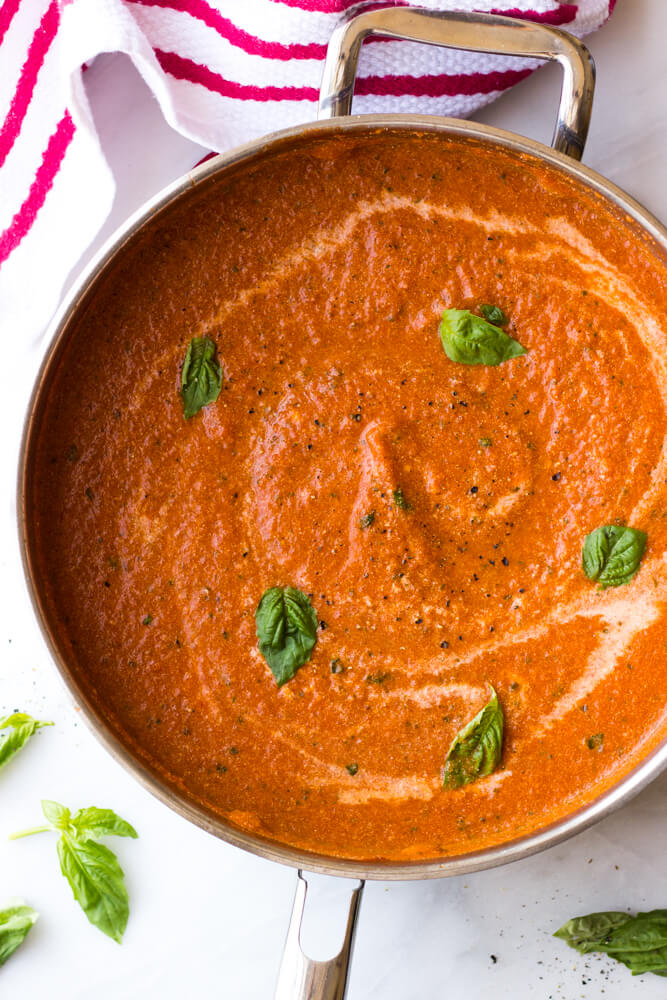 Happy New Year my friends! Here we are again, closing out the year with the top recipes as voted by you, based on clicks, visits, and shares. Some are new surprises and some are old recipes that you all keeping coming back to year after year.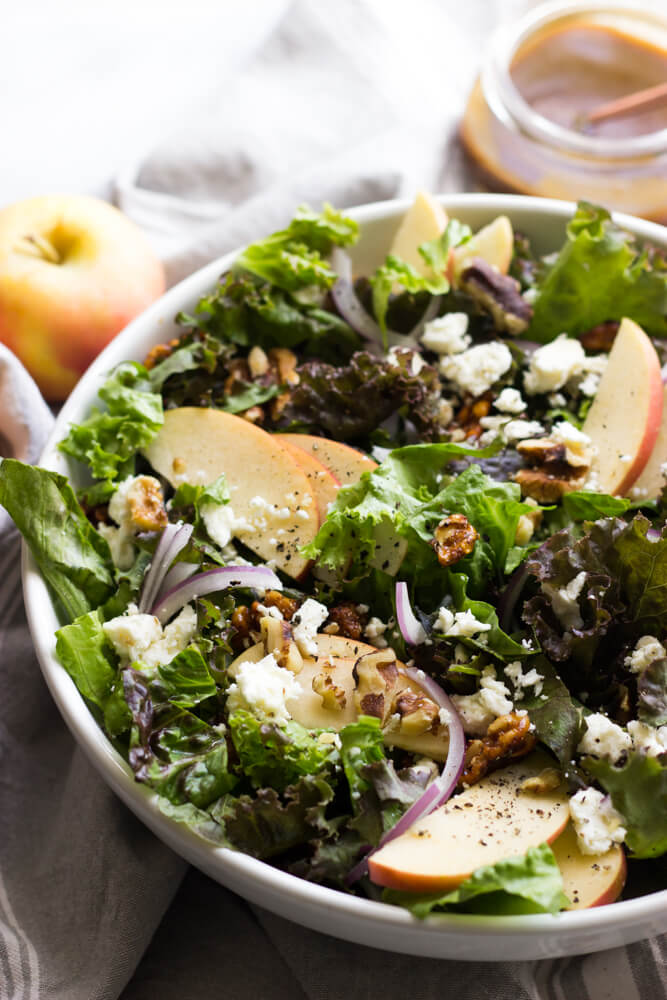 10. Apple Walnut Salad with Balsamic Vinaigrette (RECIPE)
Autumn inspired apple walnut salad that comes together super quickly. It's tossed in a delicious tangy balsamic vinaigrette. Then, serve it with just about any of your favorite weeknight dinners. It's a recipe from two years ago that you all loved so much this year.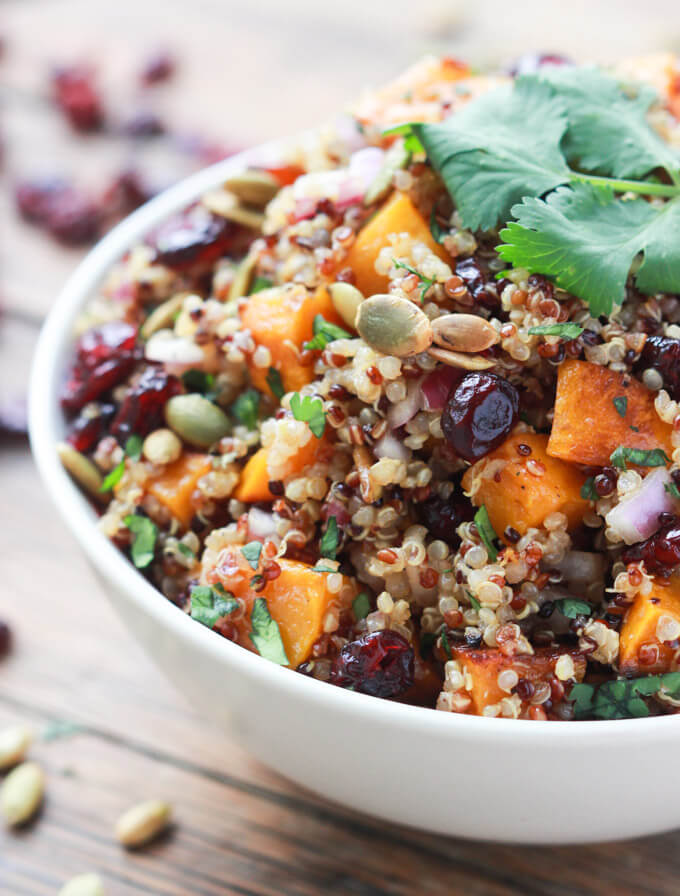 9. Butternut Squash and Cranberry Quinoa Salad (RECIPE)
This quinoa salad has been a favorite from day one. Unique combination of ingredients, such as butternut squash, cranberries, and pumpkin seeds make this one irresistible salad!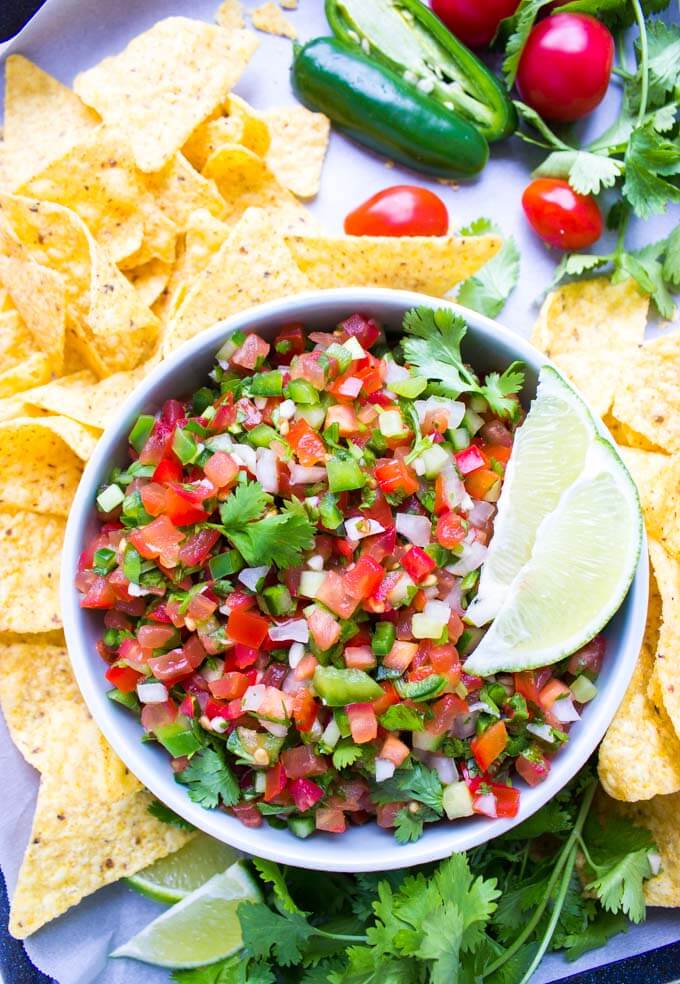 8. The Best Homemade Fresh Tomato Salsa (RECIPE)
Homemade salsa recipe is always a summer hit. This one has been a favorite for last several years. It's healthy, fresh, and so easy to make!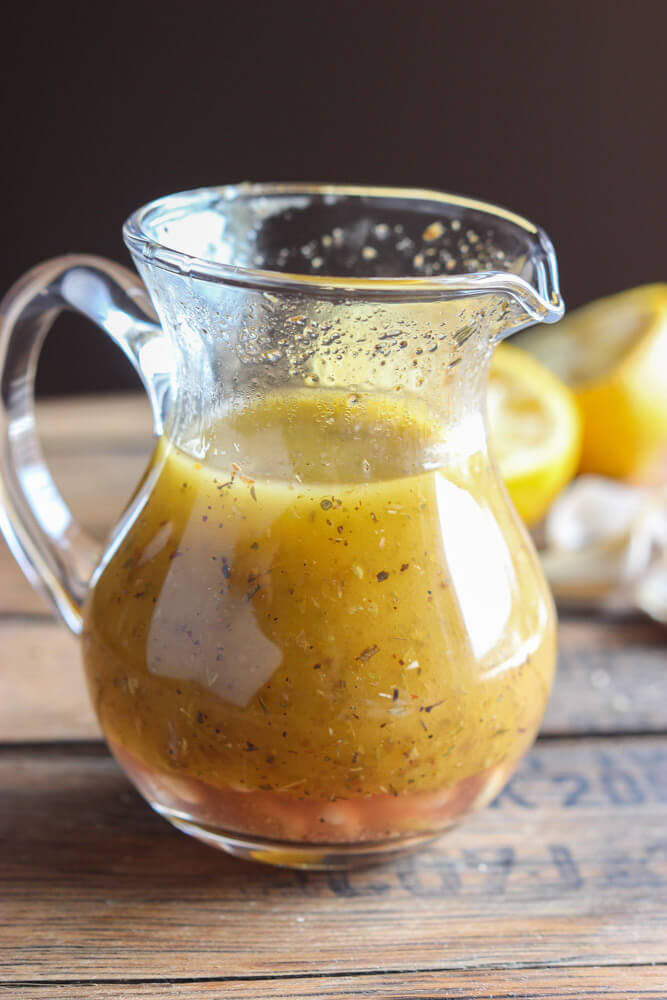 7. Greek Vinaigrette (RECIPE)
The most versatile dressing you will ever make. Firstly, it's made with pantry staple ingredients. Secondly, it's good on salads, veggies, or as a marinade. Basically it's incredibly good vinaigrette.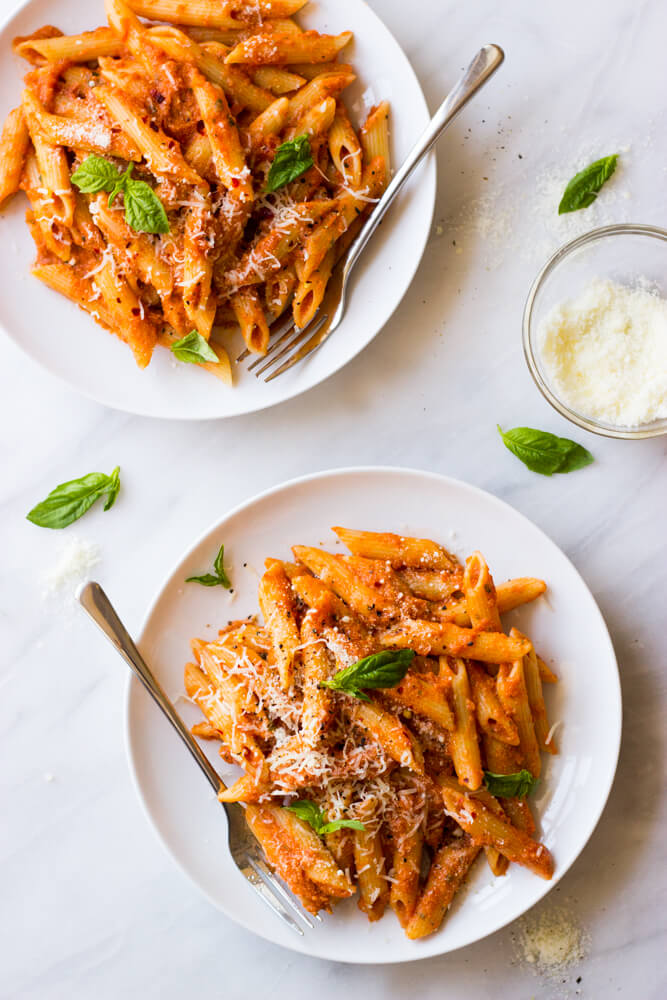 6. Vodka Sauce Recipe (RECIPE)
Oh so popular creamy pink vodka sauce made entirely at home! You all love this vodka sauce because it's a lightened-up recipe made with olive oil, tomatoes, half and half, and fresh basil. Surprisingly, this is a newbie to make the list this year.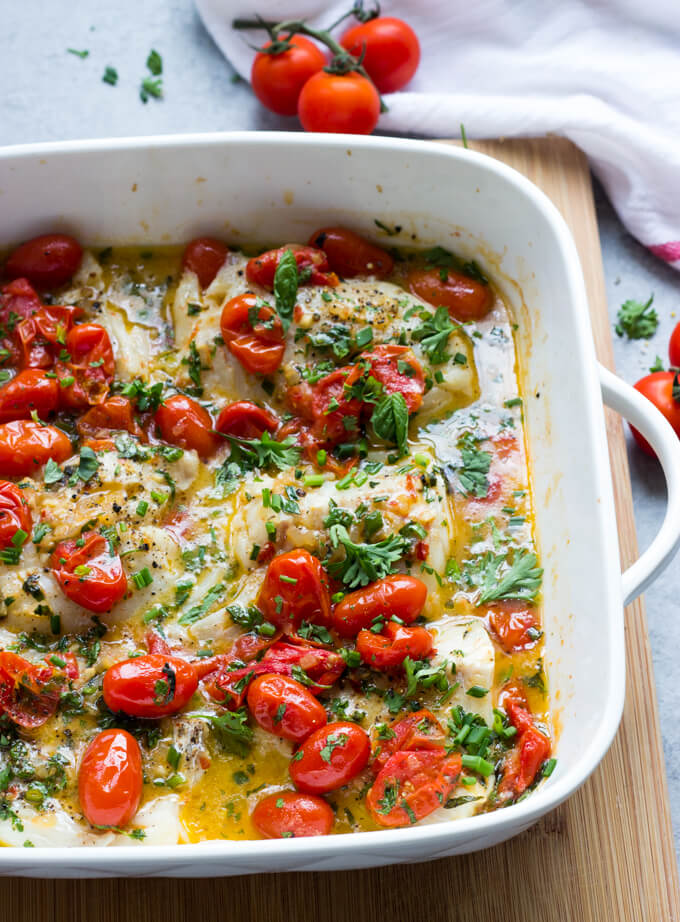 5. Cod with Tomato Herb Butter (RECIPE)
Whether you're hosting company or craving seafood on a weeknight, this roasted cod with tomato herb butter is absolutely delicious! It's gets rave reviews every single time!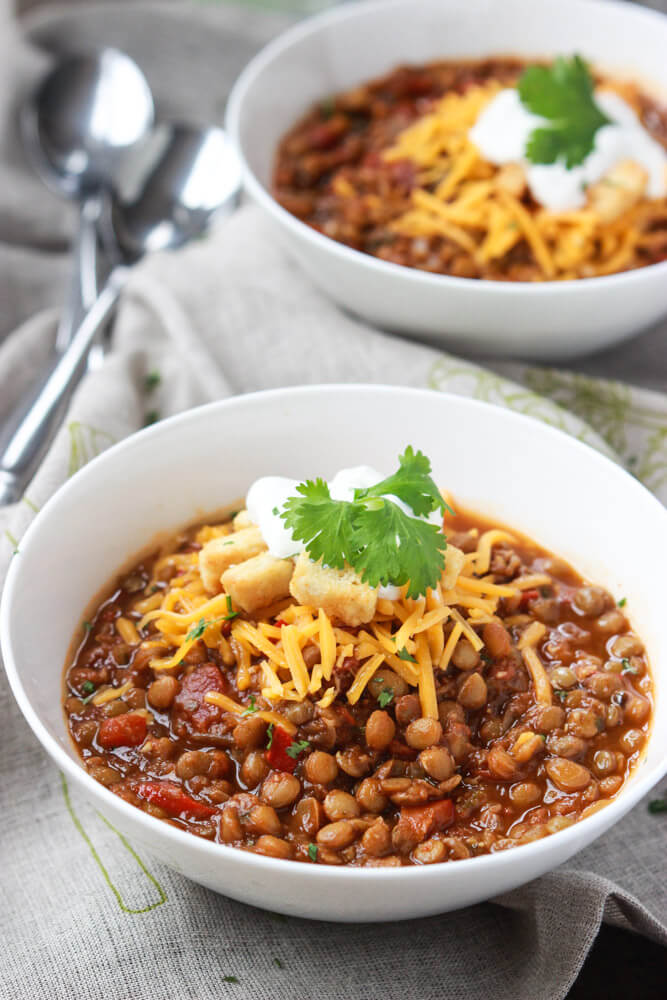 4. Lentil Chili (RECIPE)
It's a New Year favorite around here. Meatless chili made entirely with lentils. It's filling, comforting, and a favorite year after year.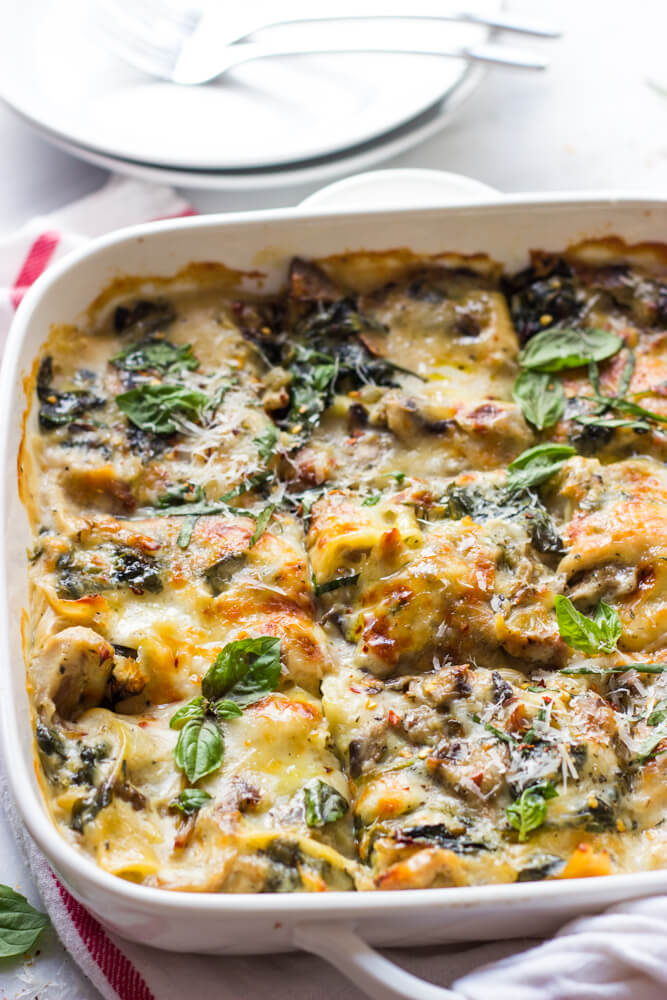 3. Chicken Mushroom and Spinach Lasagna (RECIPE)
Made with shredded chicken, mushrooms, spinach, no-boil lasagna noodles, and delicious milk based sauce. It's creamy, yet light and does not taste like you're eating loads of noodles.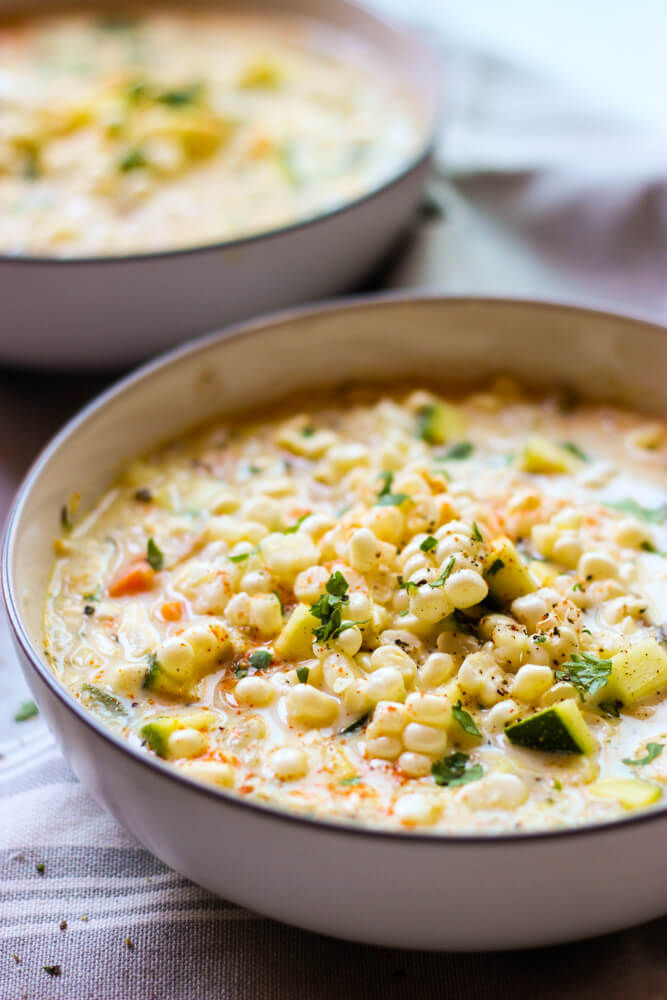 2. Summer Fresh Corn and Zucchini Chowder (RECIPE)
Five star recipe! You all absolutely love this one. It's a summer favorite. Lightened up chowder made with fresh sweet corn from the cob, no flour, and half and half.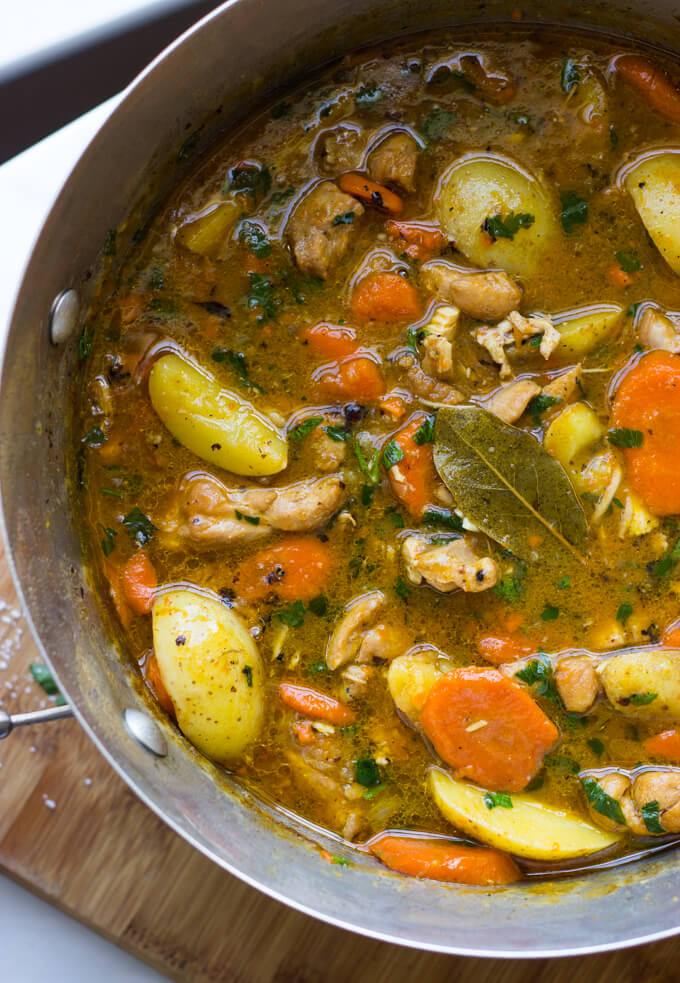 1. One-Pot Chicken Stew (RECIPE)
No surprise. This hearty one-pot chicken stew made in one-pot with tender chunks of chicken and savory veggies is a favorite year after year. So good with crusty bread for an ultimate cold weather meal!
Top Recipes Made by You of 2016.