Hi, hi, hiiii! I'm throwing a mountain of Thanksgiving recipes your way today. Well maybe not really a mountain but enough to get you going with your Thanksgiving menu plans.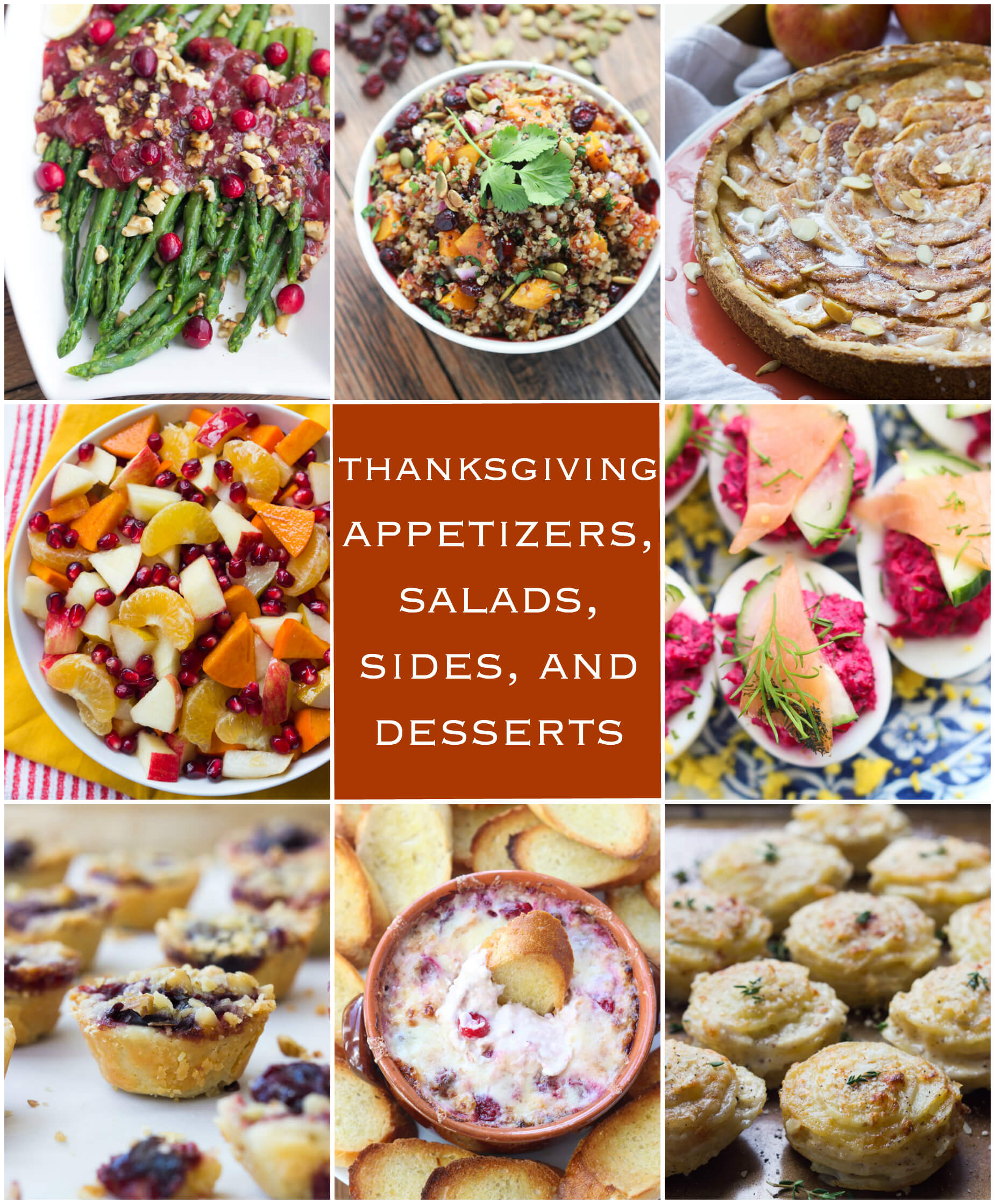 I'm hosting a friendsgiving this year. My first one! We are skipping a family thanksgiving on Thursday since we technically celebrated last weekend with a super untraditional dinner with my family. For my friendsgiving however, I'm going pretty traditional with this turkey, green bean casserole, and stuffing. I am also making this fresh salad, mashed potatoes + gravy, deviled eggs, and I'm still not so sure about the dessert. Maybe pumpkin bars or traditional pumpkin pie? What do you think? What's your favorite dessert?
Now, moving along. Let's talk Thanksgiving recipe ideas for you:
First, appetizers. White Cheddar and Cranberry Dip. It's hot, bubbly, and gooey. Plus only 4 ingredients!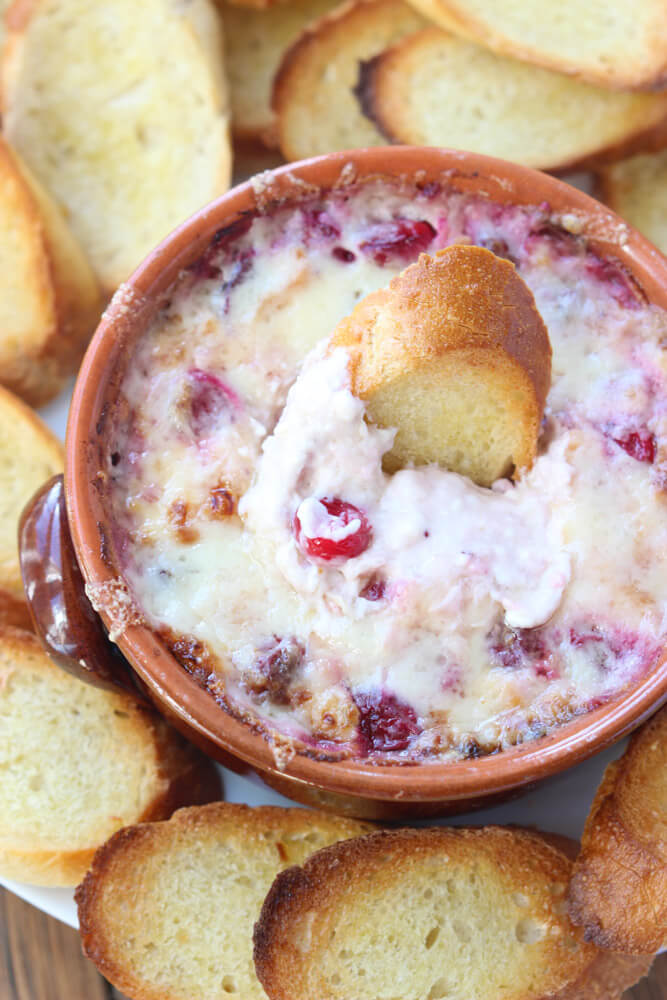 Shrimp Scampi Poppers. Everything you love in a shrimp scampi baked in a hot mini popper. These are made with refrigerated biscuits for easy and quick appetizer.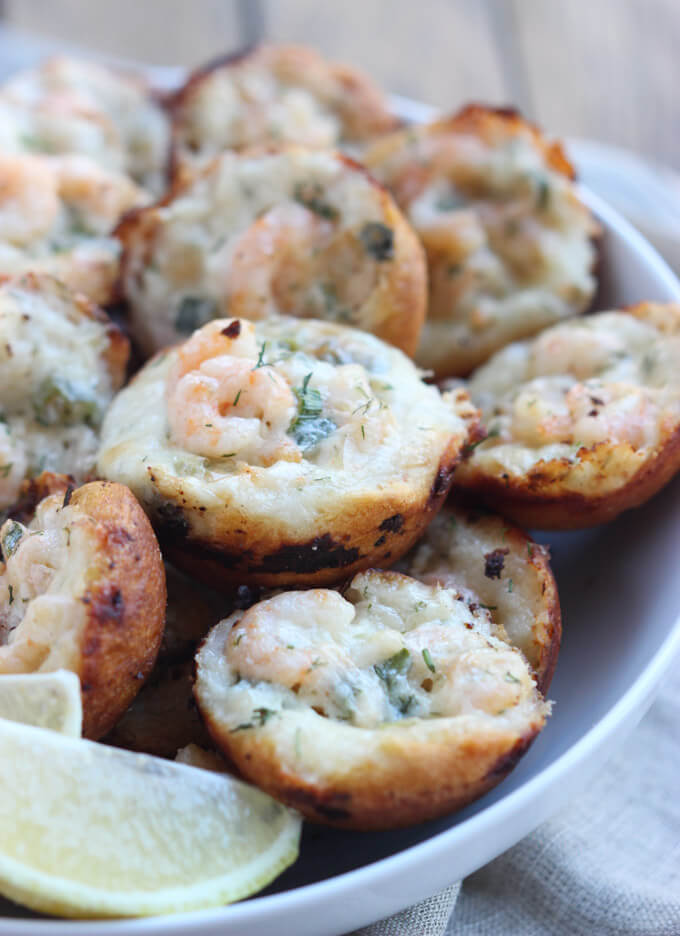 To balance out all the gooey cheesy appetizers, you need this light and healthy fruit salad.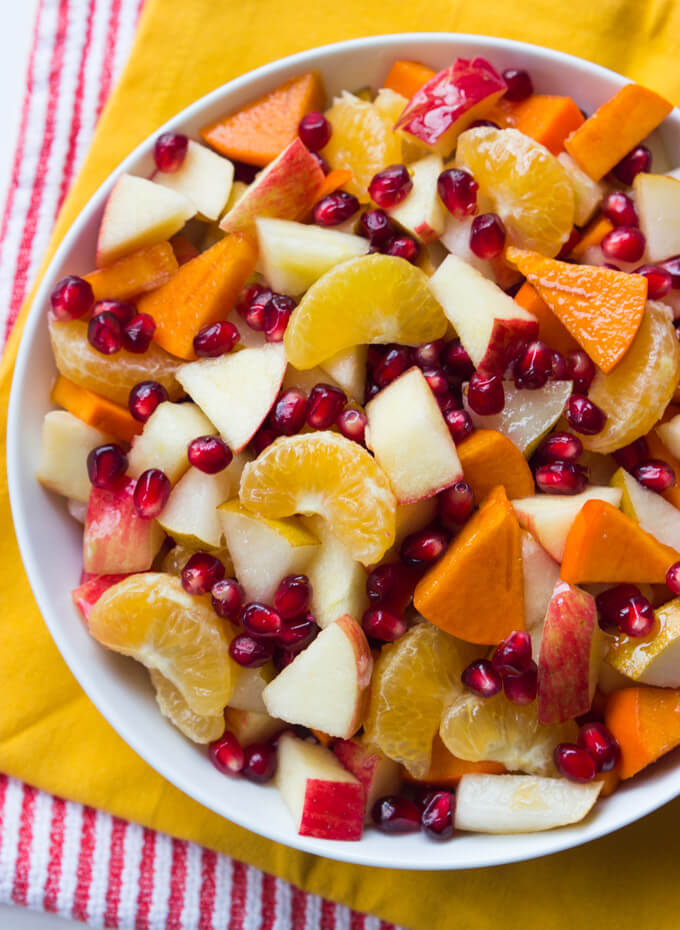 Deviled eggs are so not Thanksgiving traditional but I can't get enough of these. They taste just like russian shuba salad and I am making them for my friendsgiving.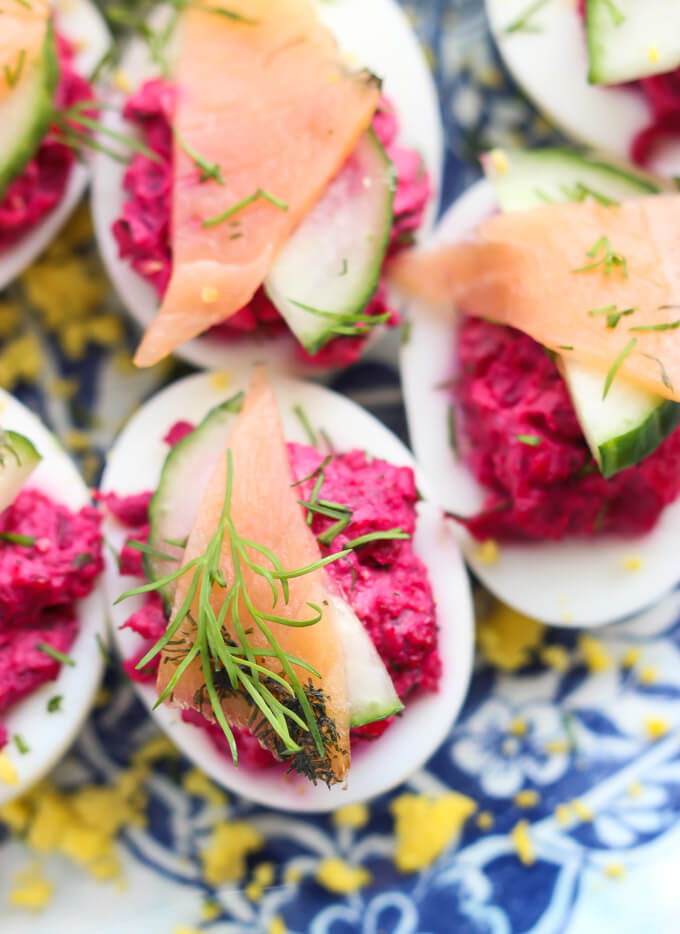 Next, sides and salads: You need these Creamy Potato Stacks in your life! Made in a muffin pan, creamy inside, crispy top, and you won't be able to get enough!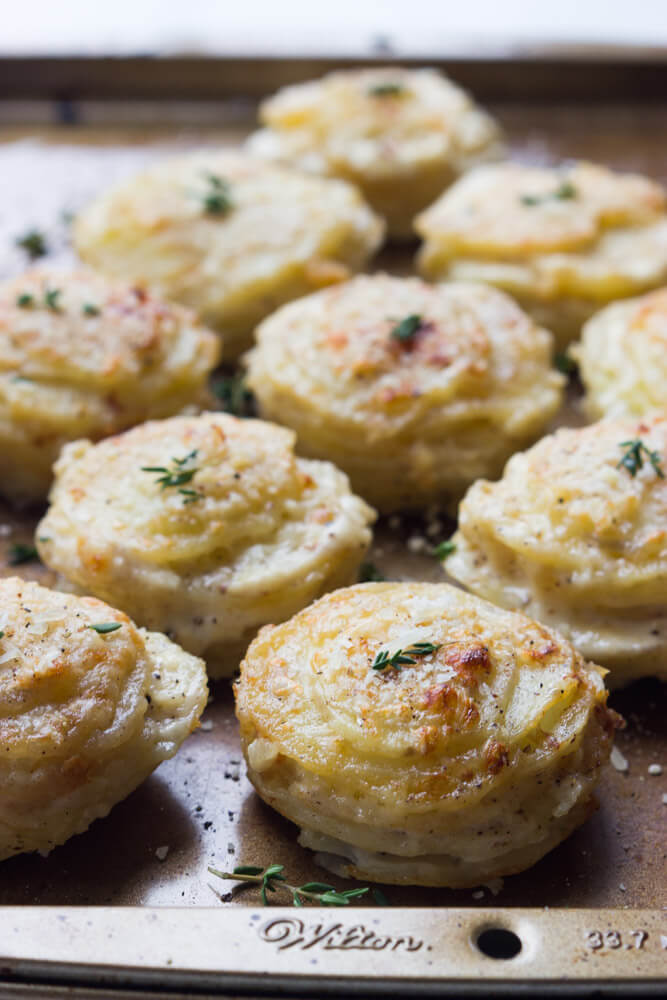 Butternut Squash and Cranberry Quinoa Salad is one of my top pinned recipes. It's a delish way to add a side to your holiday table using a superfood.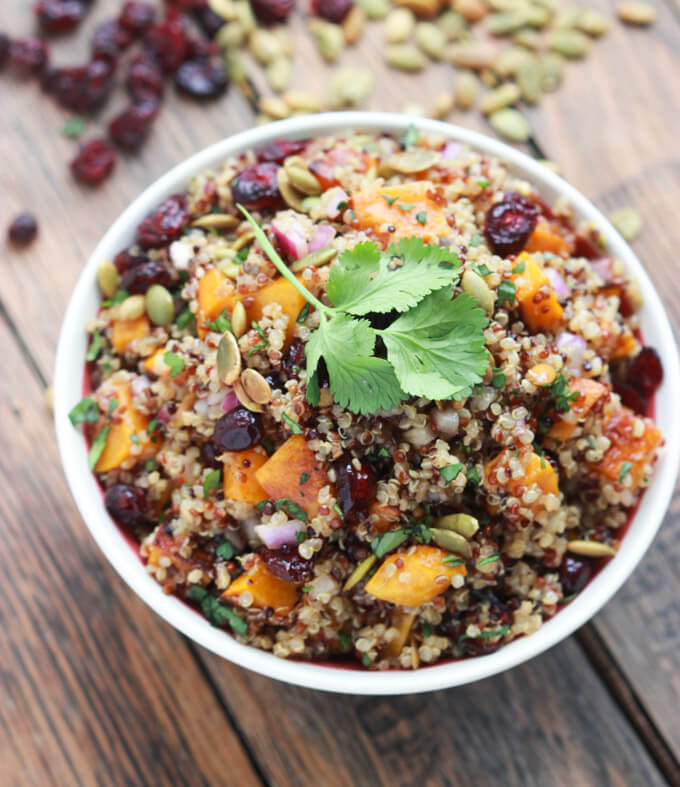 Asparagus with Cranberry Honey Vinaigrette is a delicious (and lighter) alternative to the traditional green bean casserole.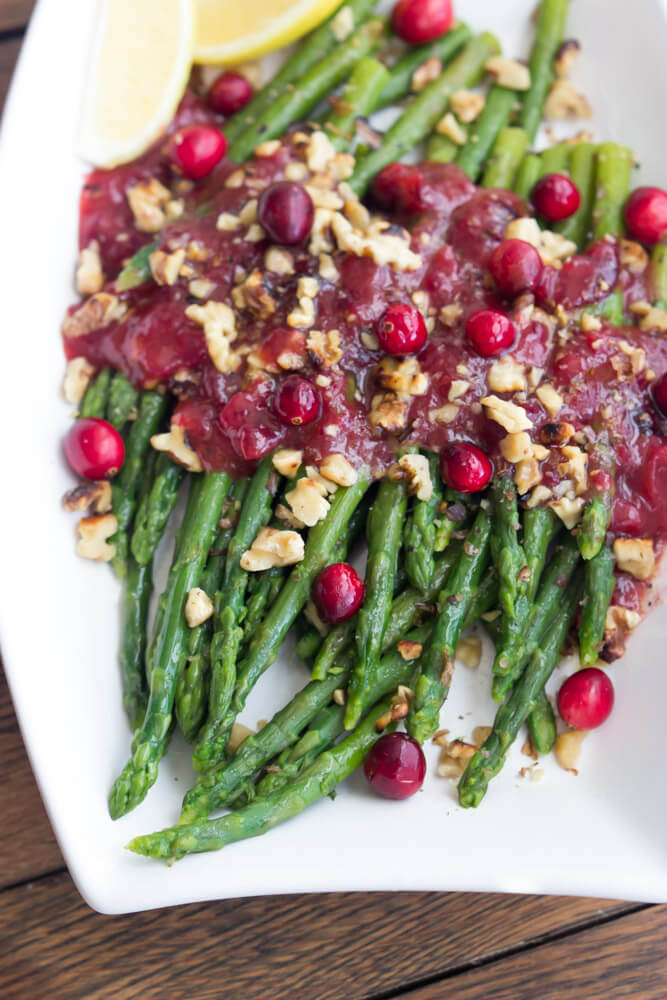 And if you need more cranberry love. This roasted pear, feta, and sugared cranberries green salad tossed in lemon vinaigrette should do it.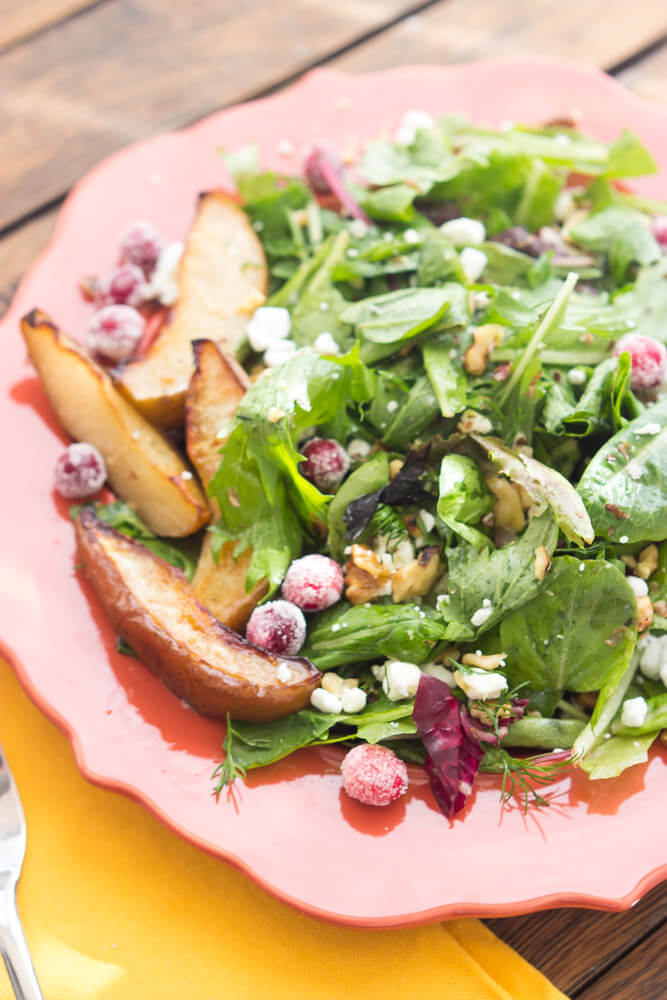 Now, the best part. Desserts!
Pumpkin Bars with Cream Cheese Frosting are absolutely heavenly and make a delicious alternative to traditional pumpkin pie. That cream cheese frosting is to die for.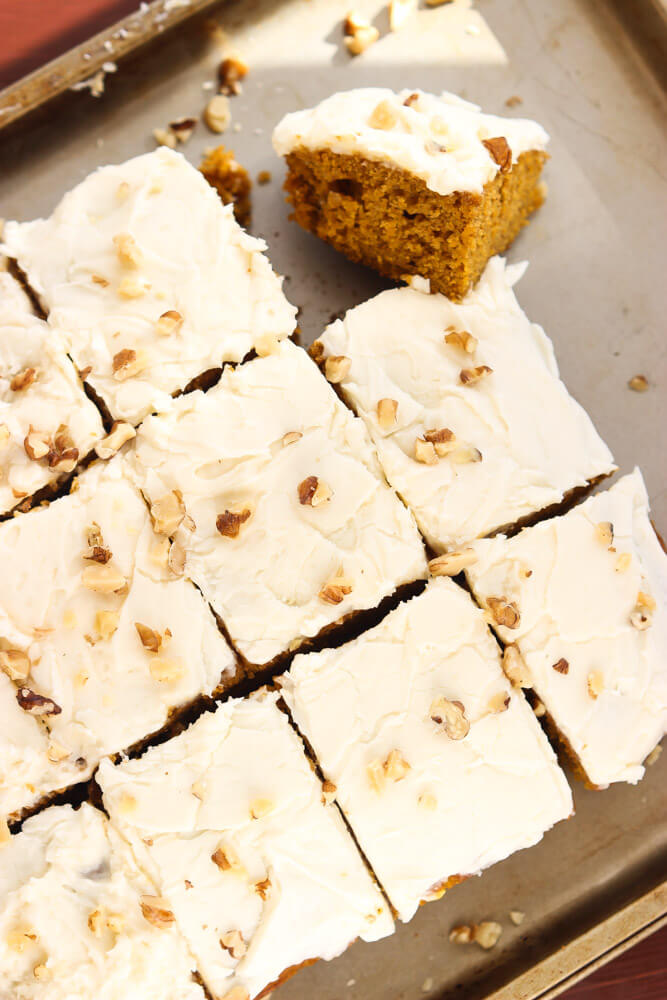 And if you want something miniature and bite size, then these mini cherry pies are just the way to go.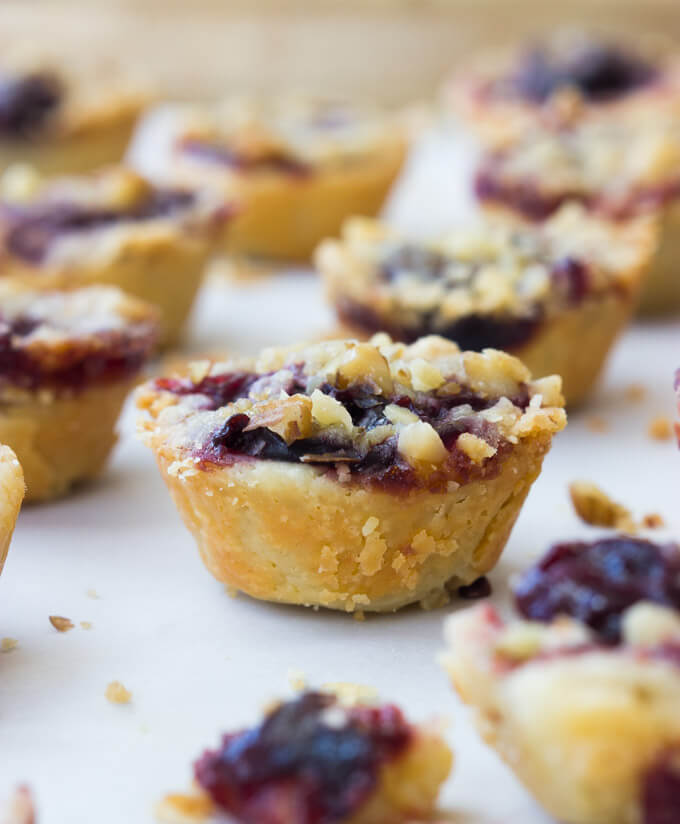 This simple apple tart with hint of almond is my hubby's absolute favorite and he's not even a dessert lover.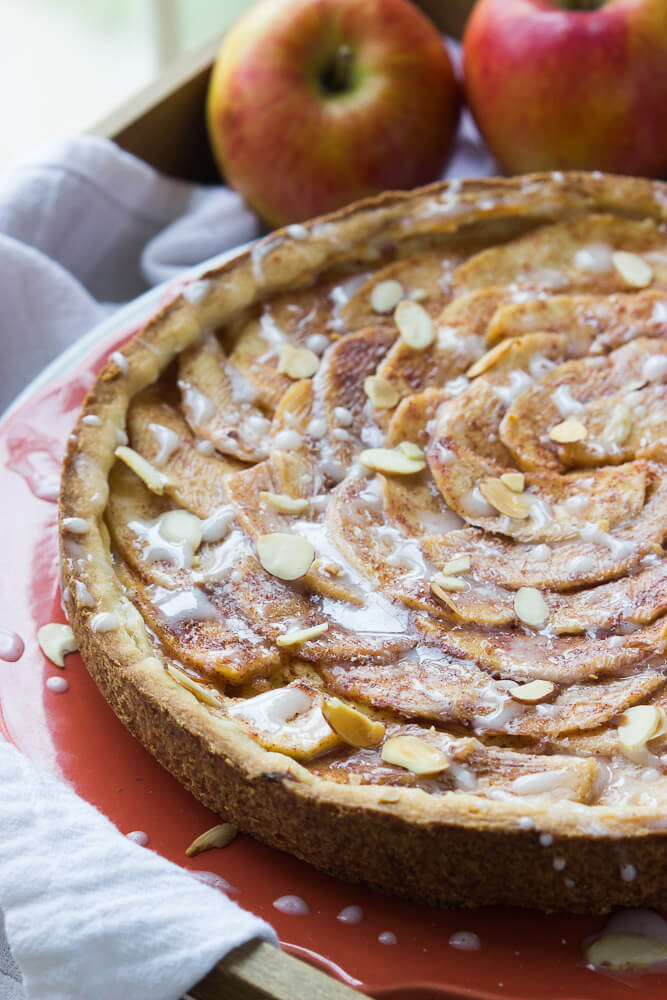 More apple love with this easy apple pie cake. Made with semolina flour and drizzled with caramel glaze. Plus so breakfast appropriate too.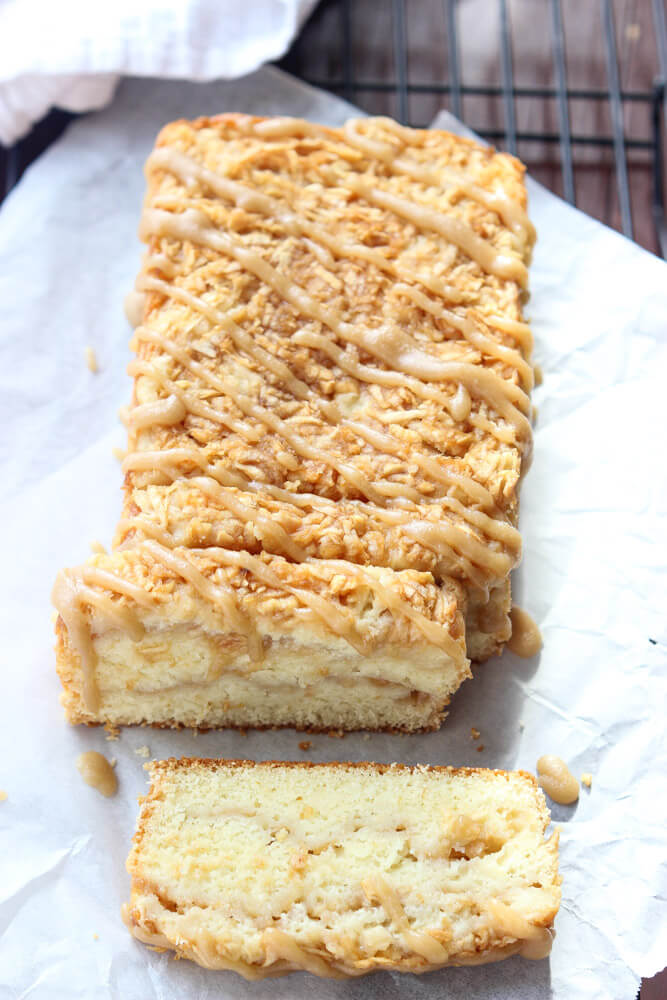 Have you tried any of these recipes? Thoughts, comments? I would love to hear from you!
And if you want more thanksgiving ideas, I have a "thanksgiving" board on pinterest to pinspire you 🙂