Thank you to Dunkin' Donuts® Bakery Series® coffee for sponsoring this post! As always, all opinions stated are my own.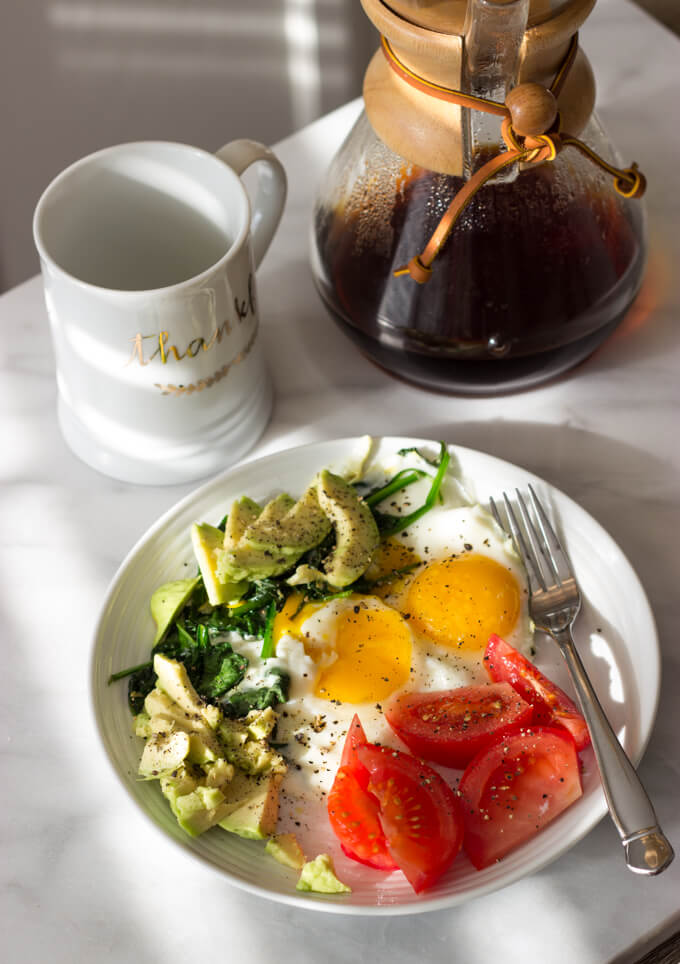 Today, I'm sharing our favorite school lunches that we love on weekly basis and also giving you a peak into our morning school routine, including what the kiddos and I love to eat for breakfast. I know preparing school lunches can be a hassle sometimes and I'm hoping by sharing what we love will give you some ideas of your own.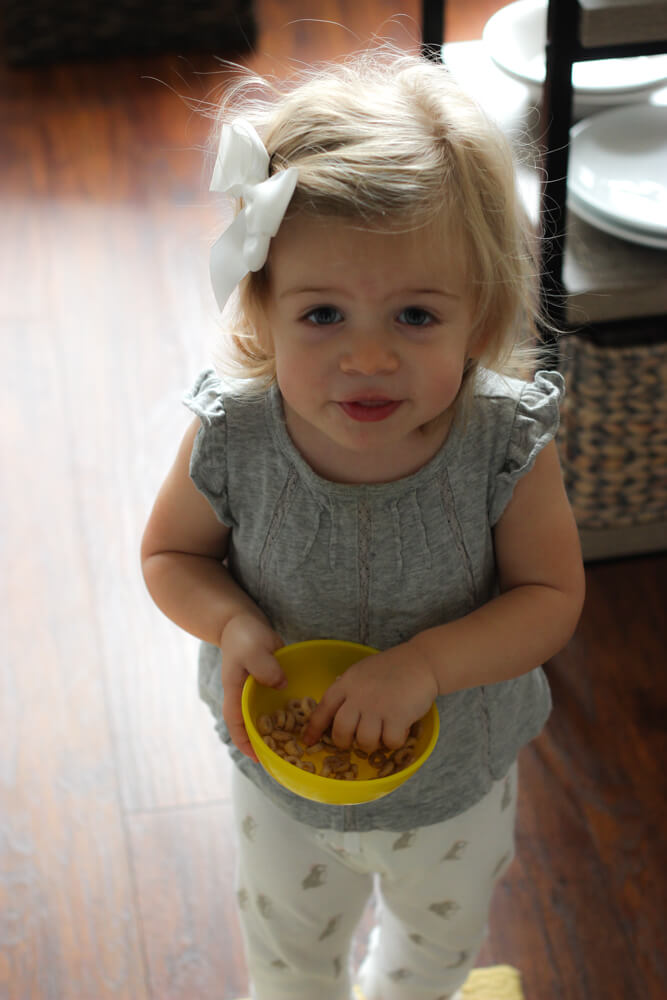 BREAKFAST FOR KIDS + COFFEE: First thing I usually do is make breakfast for the kids and coffee for myself. My daughter has a really healthy appetite, in other words she LOVES to eat! So, while I make breakfast, she's usually already snacking on cereal, fruit, or cheese.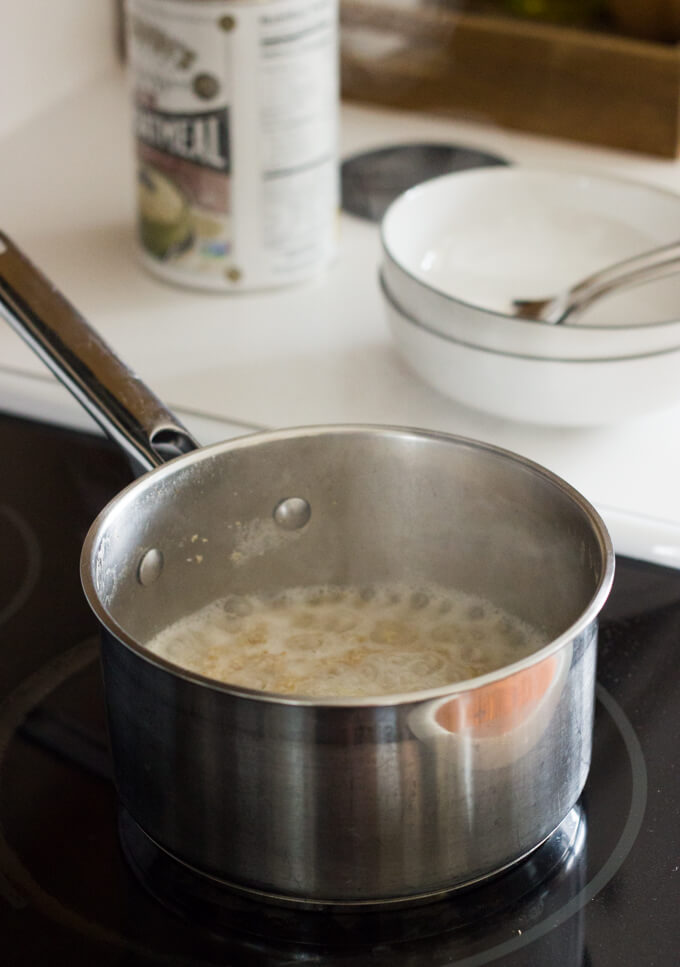 Now if I get super lucky, I love to make a cup of coffee before the kids are up and prepare for my day while I check my e-mails and organize my to do's. My current favorites are the cinnamon coffee rolls and chocolate glazed donut coffee from the Dunkin' Donuts® Bakery Series®. Cinnamon coffee seriously reminds me of fall and the chocolate glazed donut is like a treat in a cup. It's so chocolaty and good!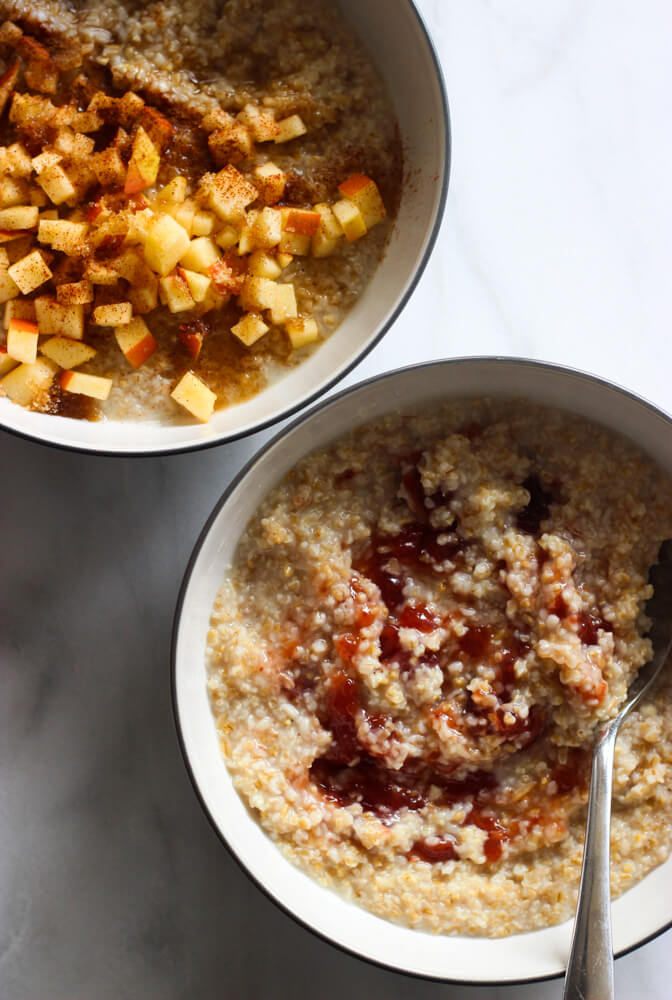 On this specific morning, we were making oatmeal for breakfast. I recently discovered 5-minute steel cut oats and we absolutely love them! My son loves his topped with fresh cut up apples, brown sugar, and cinnamon, while my daughter loves it with fresh fruit, honey, or fruit preserves.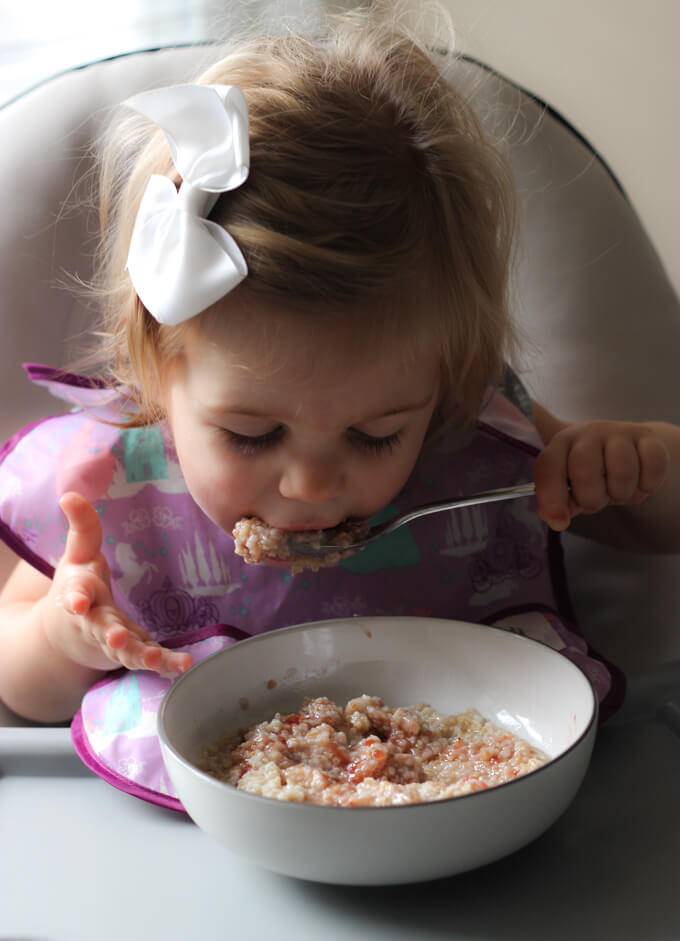 My kids other favorites are eggs (in any form), toast with cream cheese and fruit or pancakes.
SCHOOL LUNCHES: So, while the kids are eating their breakfast, I pack a school lunch for my son. I like to do it in the morning vs. the night before just so everything stays fresh.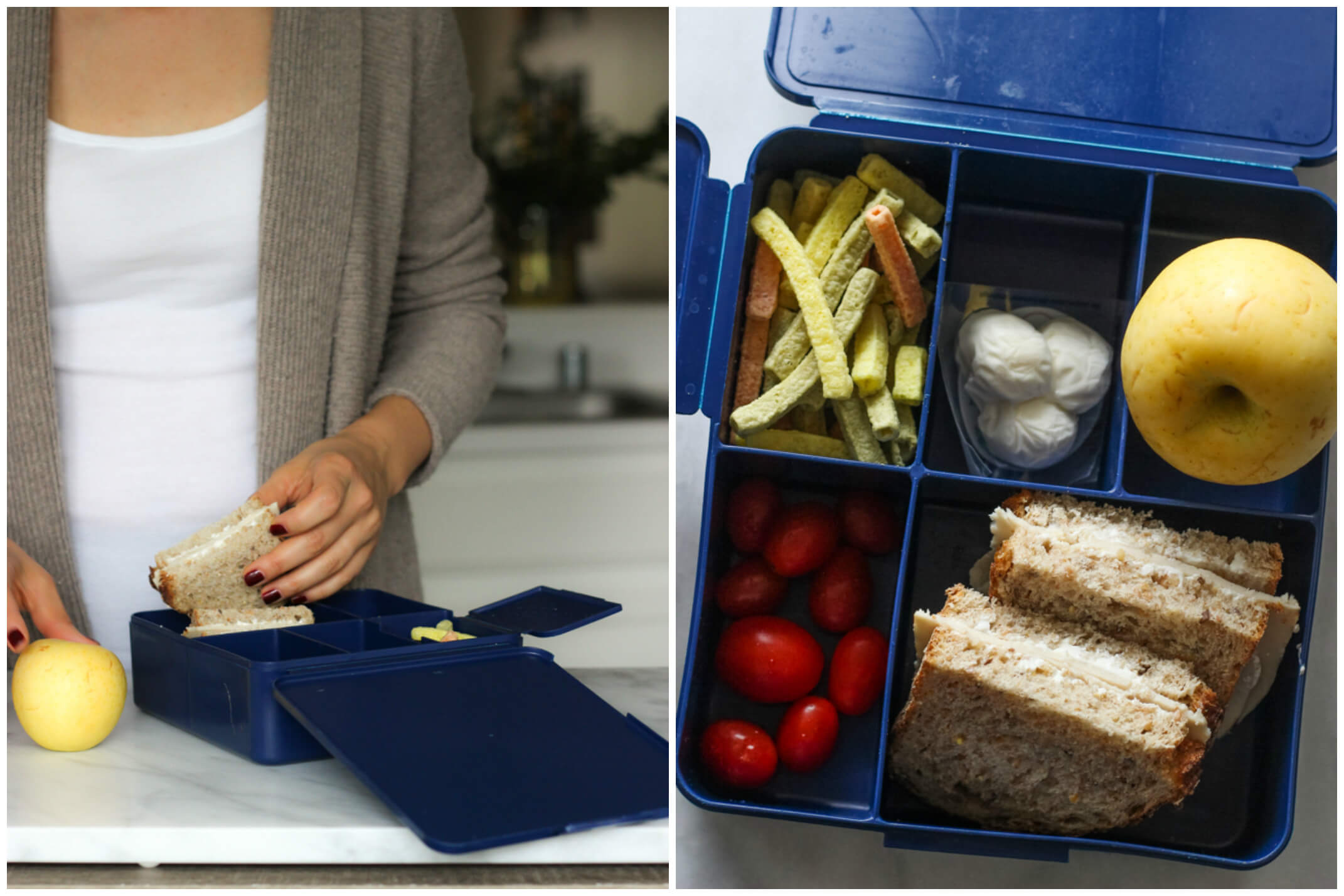 I normally rotate about 4 – 5 different types of sandwiches and then compliment the sides with fresh fruit, veggies, yogurt, cheese and/or crackers/granola, etc. It makes it a little easier for me to plan and go grocery shopping on a weekly basis as I know exactly what I'll be packing for his lunch and he knows what to expect.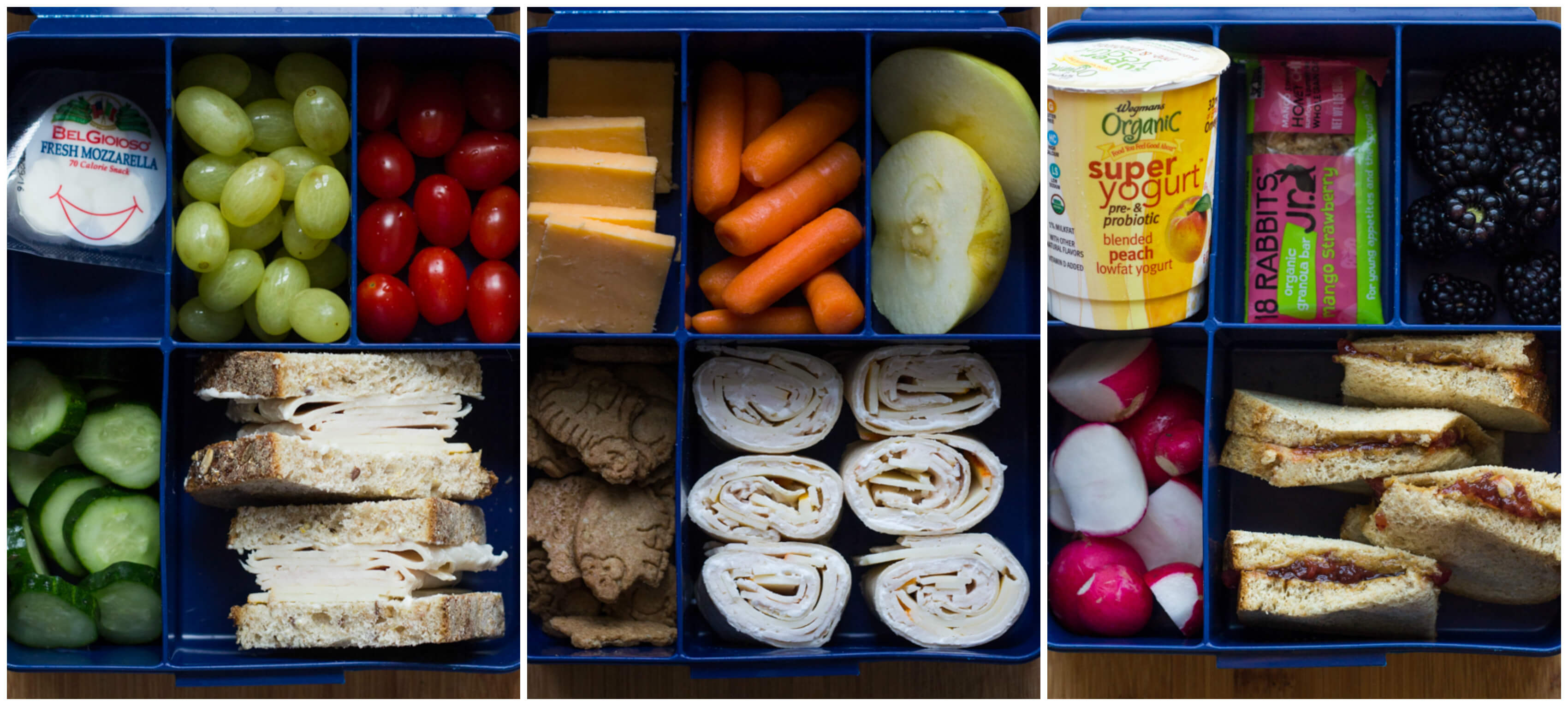 WE LOVE: (1) turkey + muenster on whole wheat/grain (2) cream cheese + fruit roll ups or turkey + cheese rolls ups (3) pb&j on whole wheat (4) mini bagels with cream cheese and sliced strawberries. These are just a few ways but a lot of times I change up the bread, lunch meat, and cheese.
I always always try to add veggies into the sandwiches, whether that's thinly sliced cucumbers or fresh baby spinach.
BREAKFAST FOR ME: After my son is off to school, I make breakfast for myself. If you've been following me for a while now then you know, how much I love my eggs, spinach, avocado, and tomatoes. I have it almost almost every single day. Sometimes I will do an omelet or scrambled eggs with those ingredients. But it never gets old and I absolutely love it. It keeps me satisfied until lunch time. With my breakfast of course coffee is a must and by that time time, I'm usually on my second cup.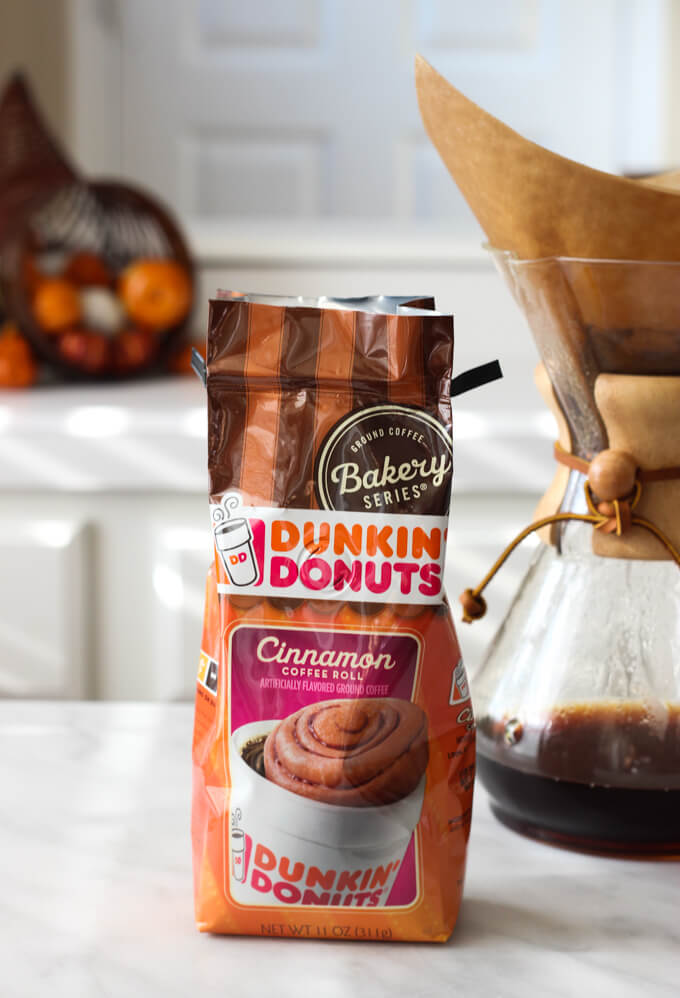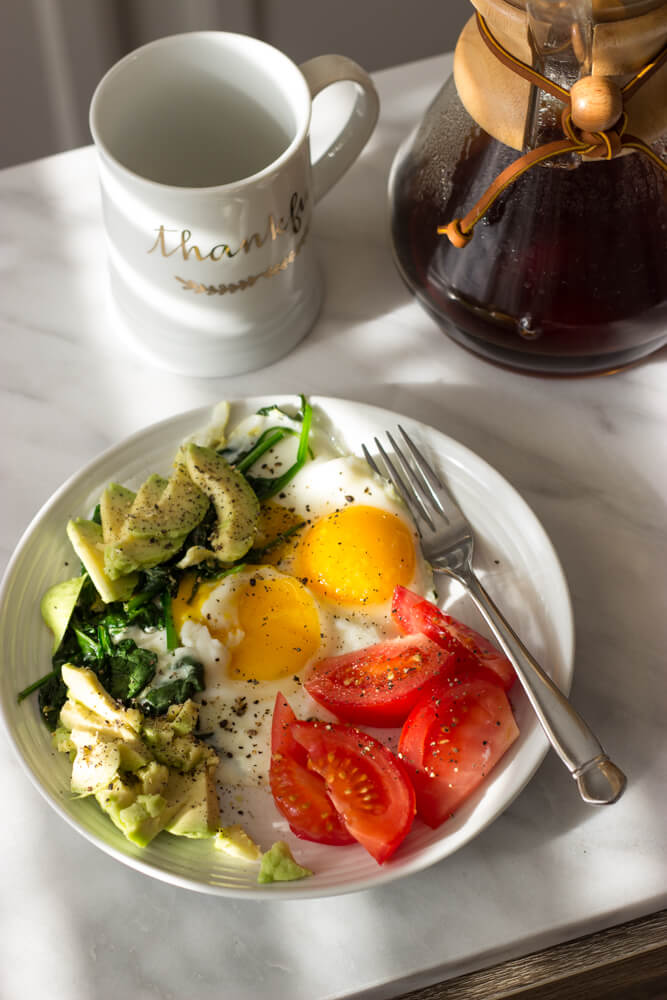 AFTER SCHOOL SNACK: My son always has something to eat after school/before dinner time. When he was younger it was fruit, cheese, yogurt, etc. But now that he is growing, it's more like a pre-dinner meal. So normally, I'll re-heat leftovers from the night before or he might eat whatever else I have made earlier in the day for the blog. Today, he made himself a sandwich: roast beef, muenster, and turkey on whole wheat with little mayo and Sriracha.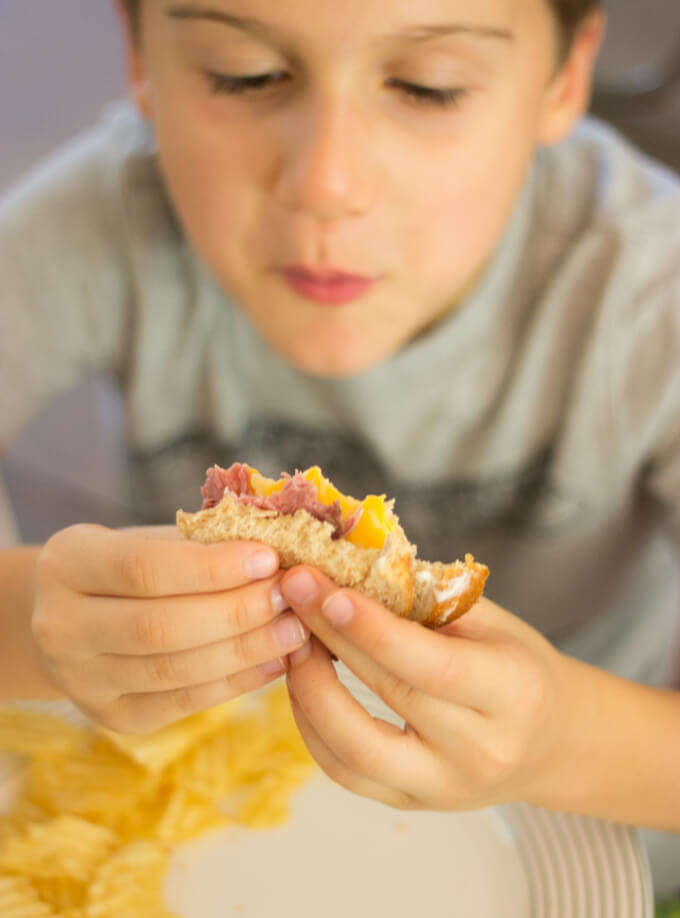 As far as me, usually by 3pm I need a little pick me up. Before, I would always stop on my way to school and get an iced coffee but lately I've been loving coffee smoothies. It's basically coffee combined with fruit and other add in's such as chia, oats, honey, etc. It's a perfect little pick me up to hold me over until dinner time, plus a really good way to use up leftover coffee from the morning.
Now it's your turn. Let me know in the comment section below what you love to eat, pack, and snack on!