How do you guys clean your produce? Rinse it under water, scrub it with a brush, eat it as is, or buy those expensive produce sprays? I tried all of the methods, except the produce spray as I'm not too crazy about buying a spray with chemicals to get rid of chemicals. Kinda defeats the purpose, don't ya think? Instead, I resort to one staple household item that I guarantee most of you already have in your pantry: apple cider vinegar.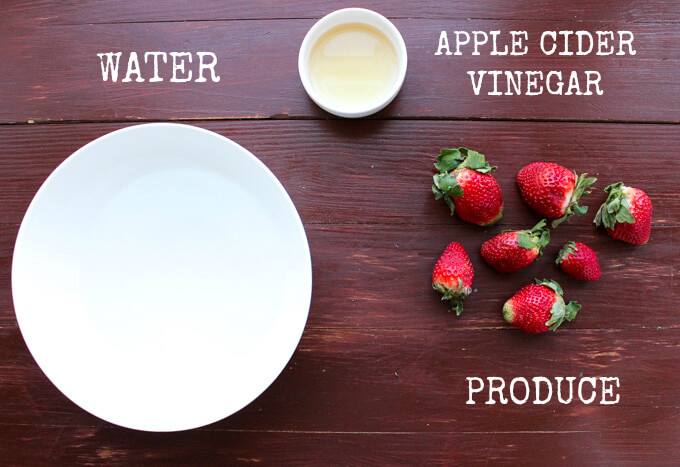 Yep, apple cider vinegar – there are many great uses for apple cider vinegar besides cooking. I recently cured a dry scalp using apple cider vinegar and since been hooked on using this inexpensive and most importantly chemical free agent around the house, like cleaning produce. It kills off nasty germs, pesticides, and chemicals (even in organic produce)! Here's how you do it…
You will need:
2 cups water
4 Tbsp. apple cider vinegar
fresh produce
Step 1: mix apple cider vinegar with water in a large bowl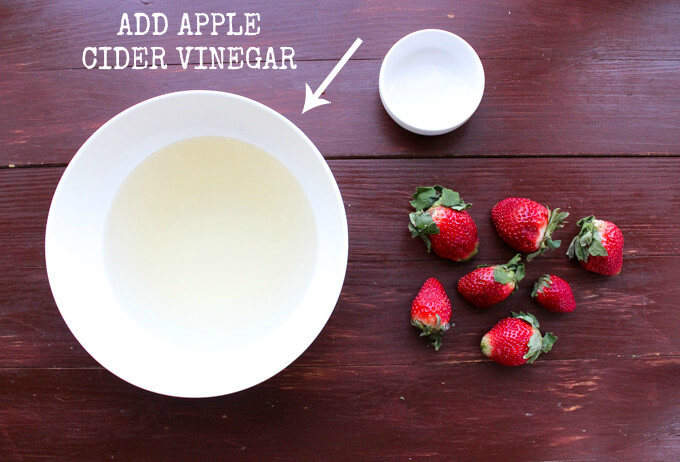 Step 2: add produce to the vinegar+water mix and soak for 10 minutes, stirring and poking couple times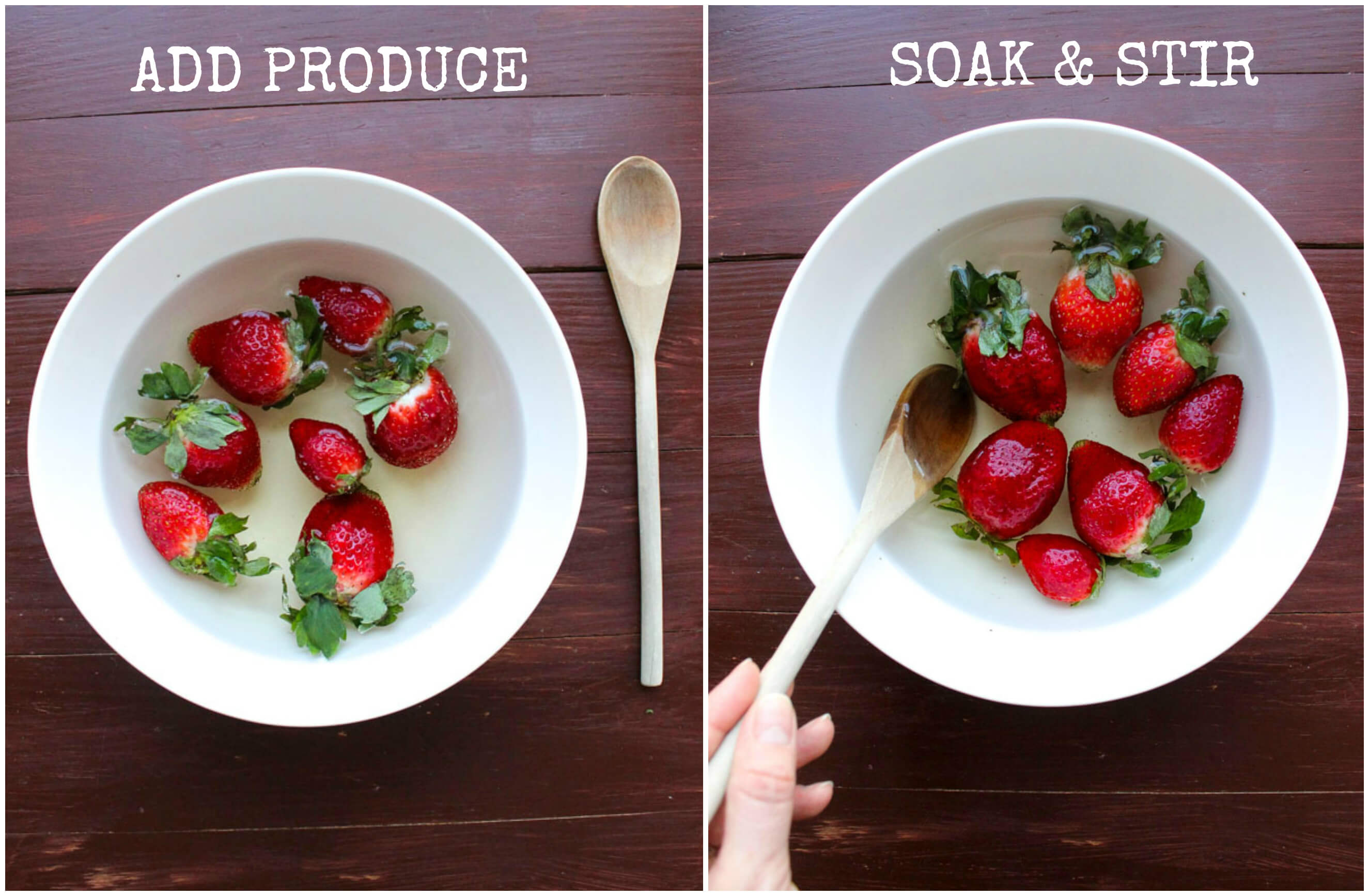 Step 3: remove the produce from the vinegar to a colander or clean bowl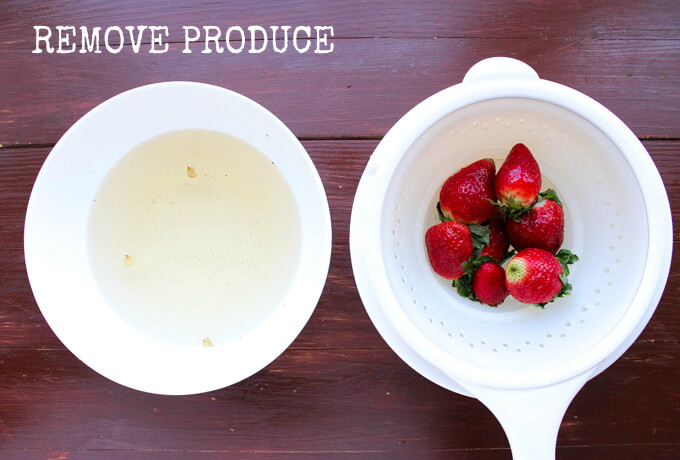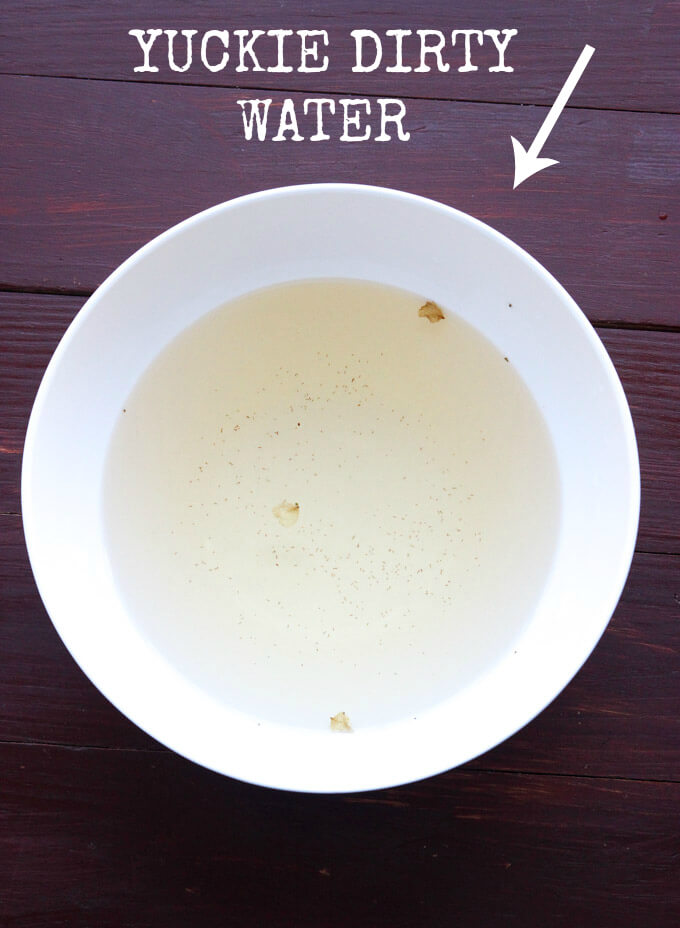 Step 4: rinse produce under clean water (use a vegetable brush to scrub tough-skinned veggies/fruits)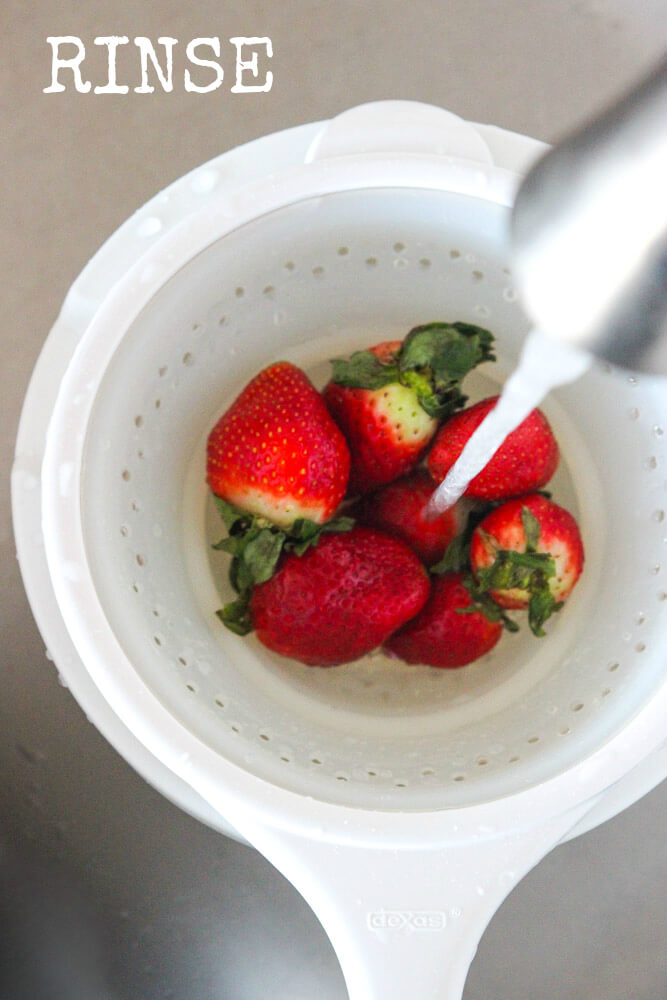 Step 5: enjoy your clean bowl of deliciousness!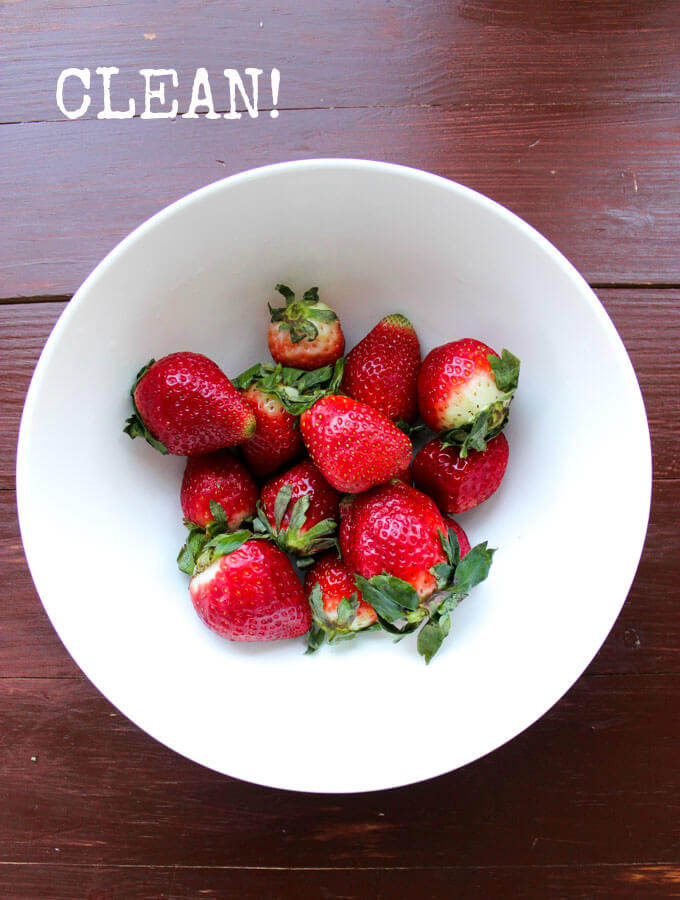 Tips, Tricks, and Suggestions:
clean only produce that will be eaten immediately or within 1-2 days
when cleaning soft fruits, such as berries, peaches, etc. make sure to dry them on a towel COMPLETELY before storing in the fridge, unless you will use them immediately, as direct contact with water on soft fruits will shorten shelf life
always soak vegetables before slicing or chopping
washing produce in vinegar will not extend shelf-life of the produce
you want enough water to cover the vegetables when using this cleaning method, so you can double up the water and vinegar if need to
use a vegetable brush to scrub tough-skinned produce when rinsing under water
I want to see you cleaning your fruits and veggies! FOLLOW ME and use hashtag #littlebrokenblog or tag me @littlebrokenblog on Facebook, Instagram, Google+, Pinterest.