I'm so happy to have teamed up with The J.M. Smucker Company and Kellogg Company to bring you todays post! As always, all opinions stated are my own.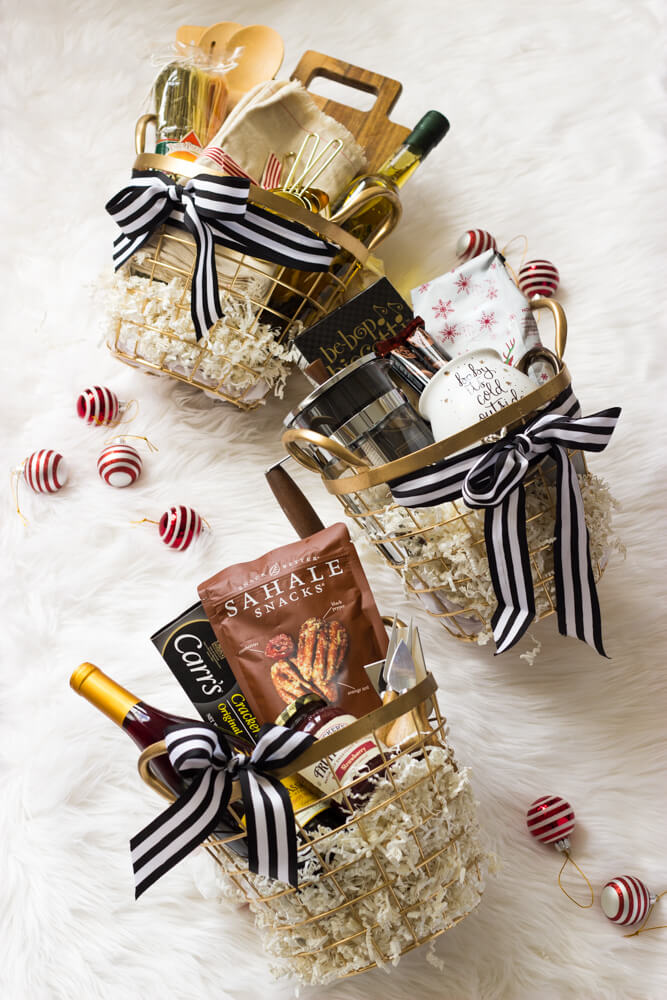 I'm sharing holiday gift baskets today! I'm so happy you guys are enjoying my lifestyle posts. In case you missed the first two, you can check them out here and here. But these holiday gift baskets are a perfect gift for all your hostesses. Just think of all the get togethers you will be attending this holiday season and wouldn't it be nice to bring something sweet, personal, but also usable for the hostess? The best part you can customize these baskets and make them as simple or as fancy as you like. I found majority of the things at my all time favorite mom hang out place…Target. If you follow me on snapchat you know my obsession with Target. Super cute stuff at affordable prices. My kinda store.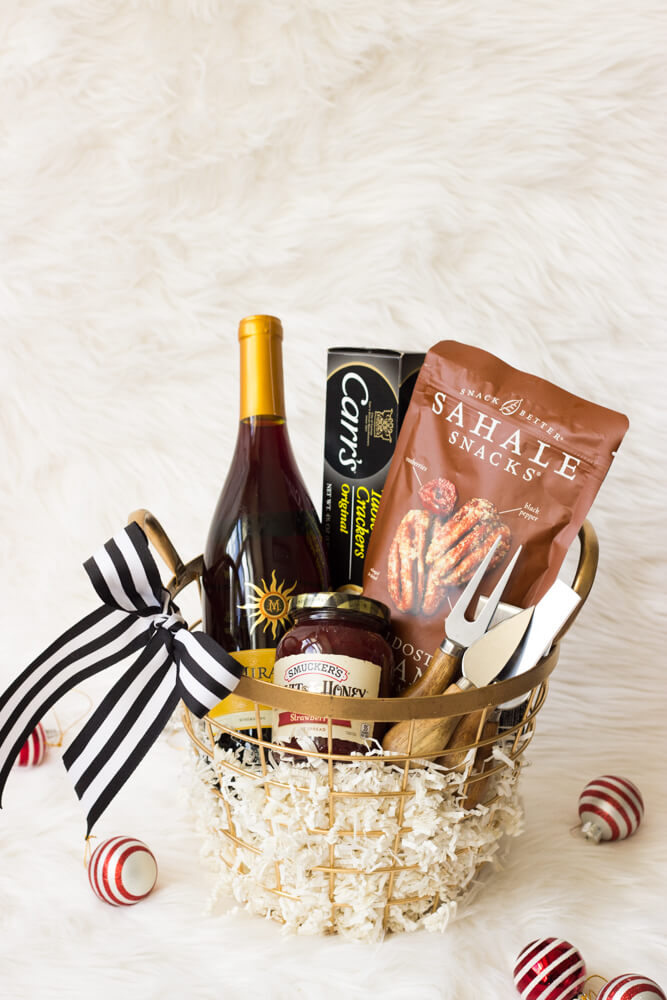 I created three different types of baskets: WINE + CHEESE, COFFEE LOVERS, and a FOODIE basket.
Wine + cheese basket is going to be for your hostess that loves her wine and cheese. Just think… someone who maybe entertains often, knows her wine, and of course loves her cheese. This basket is for that person! I went with Carr's Crackers (http://bit.ly/CarrsCrackers), Sahale Snacks (http://bit.ly/SahalePecans), and Smucker's Spread (http://bit.ly/SmuckersFruitHoney), all of which can be purchased at Target. I also included a bottle of Mirassou Pinot Noir and a set of cheese knifes. All of these things can be used to create a beautiful cheese board and then enjoyed with a bottle of wine. Wine bottle opener, salami, cheese, or pretty wine charms would also be great additions.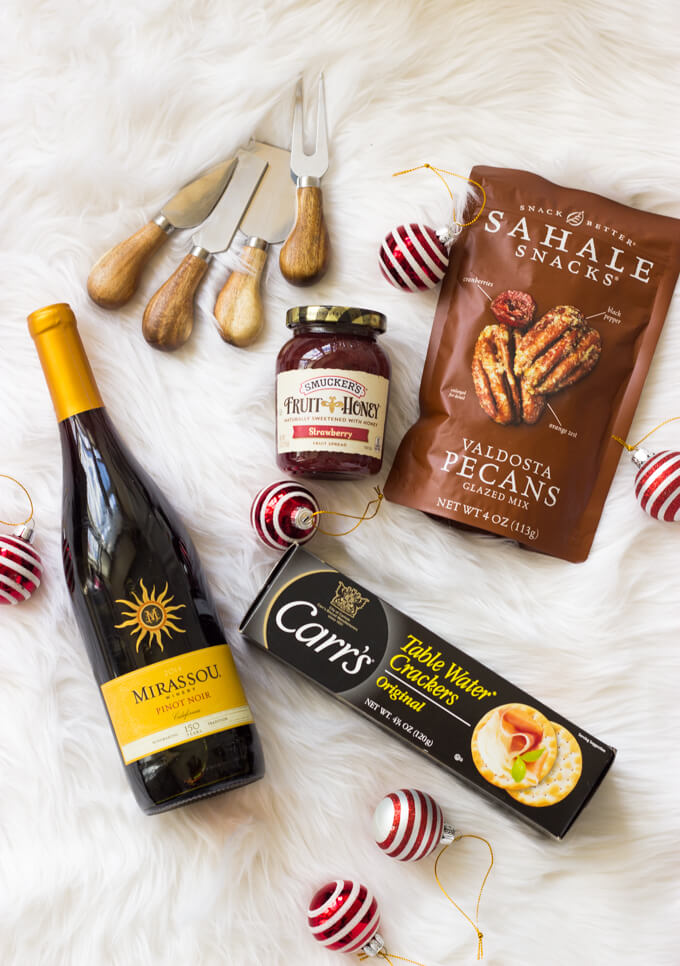 The second basket is for ALL the coffee lovers. We have coffee, a pretty coffee mug, a coffee press, biscotti and coffee flavored chocolate. I mean you really can't go wrong with coffee stuff. Who doesn't love coffee?! If you're feeling in a baking mood, swap store biscotti for homemade biscotti for an extra special touch. Other great options would be a portable coffee mug, flavored coffee sweeteners, or even a coffee maker! I have this exact brand and I can't say enough of good stuff about it.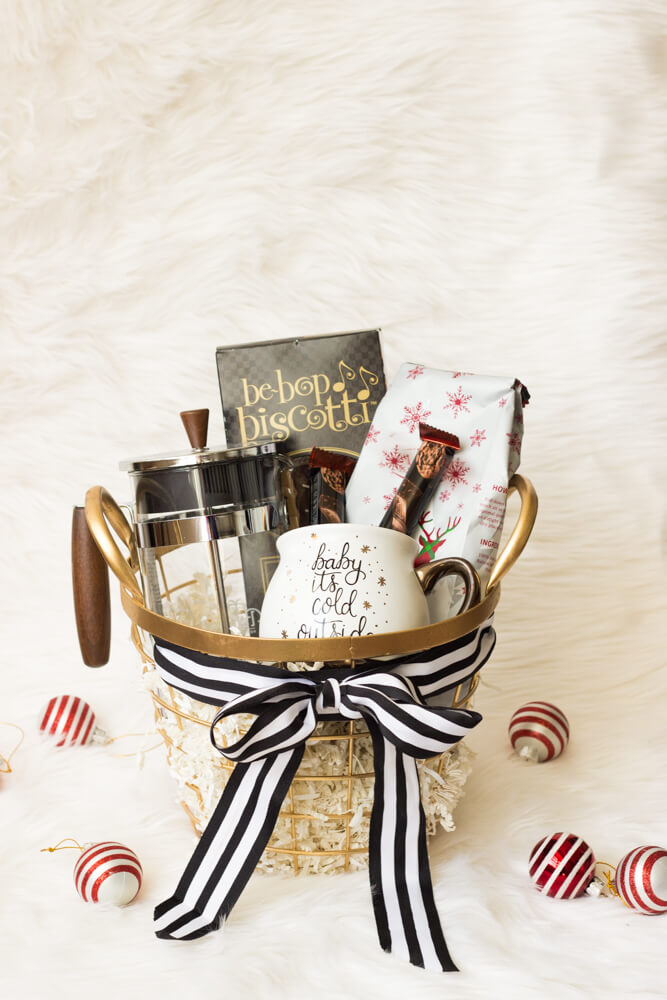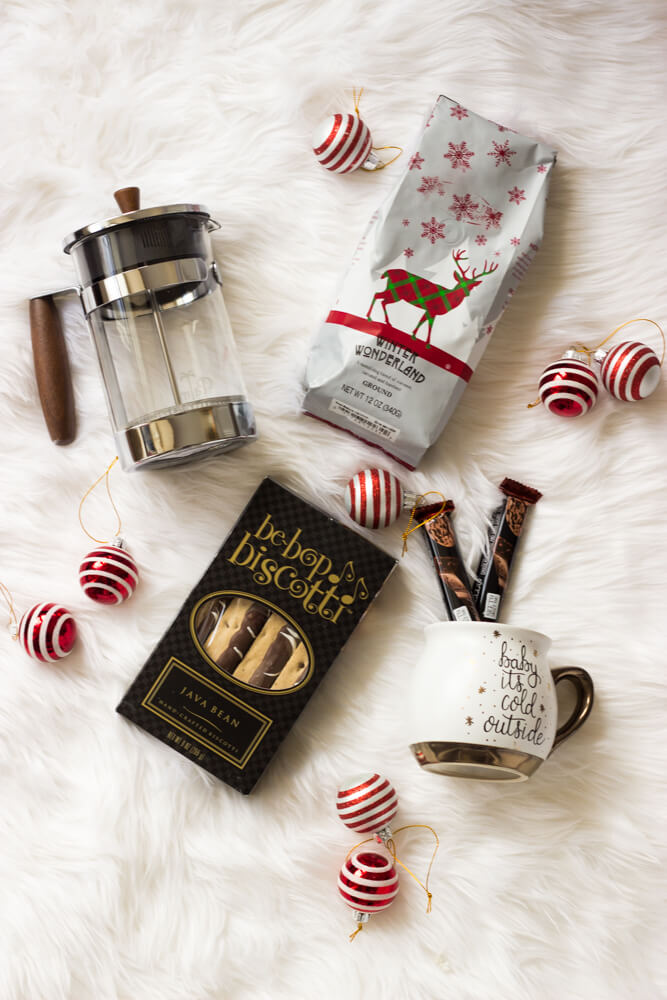 The last basket is for a FOODIE! Someone who basically eats, breathes, and sleeps food. This is the most versatile basket because the possibilities are so endless here. I went with some good basics: cutting board, kitchen towels, flavored olive oil, wooden utensils, measuring cups, and gourmet pasta. I think a cookbook and really nice kitchen soaps would be a beautiful addition as well.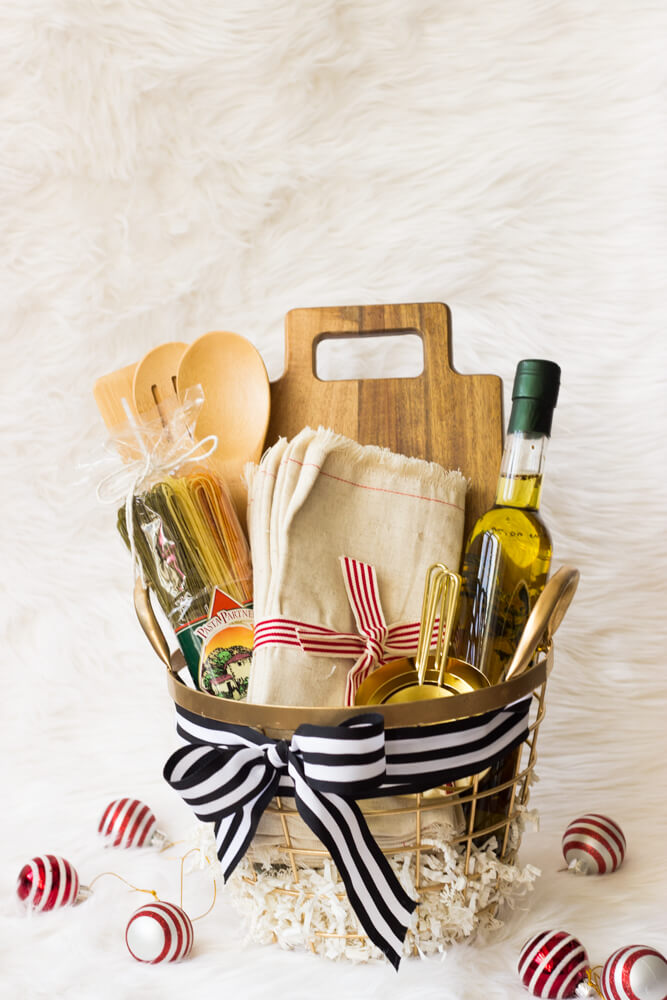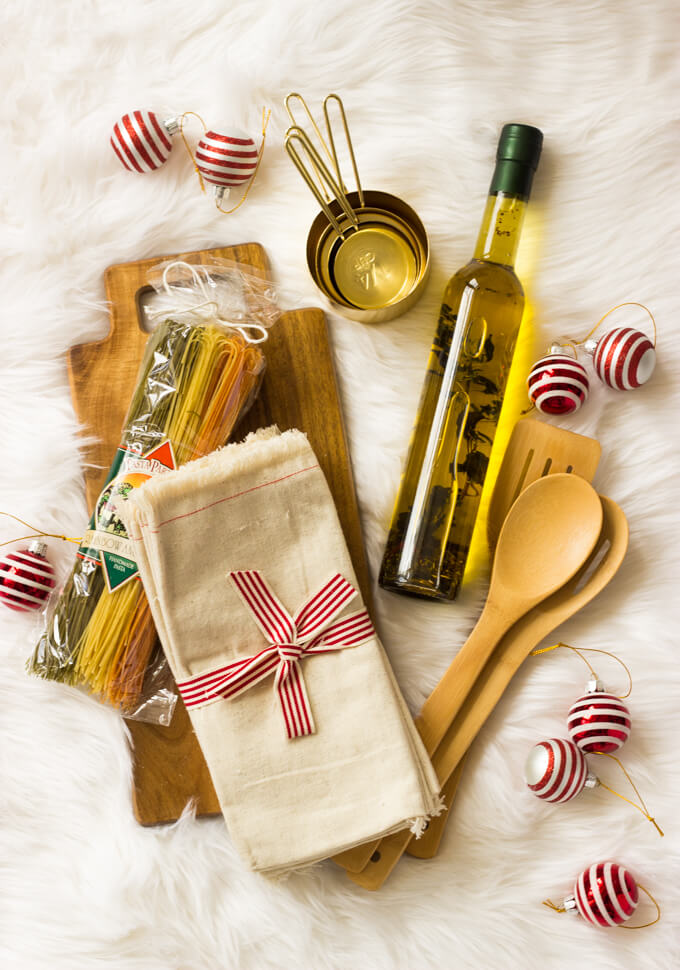 I'm a HUGE lover of gift baskets. You can personalize them and make them as cute as you like. Plus I feel like when you put a basket together for someone, it's very personal and made with thought.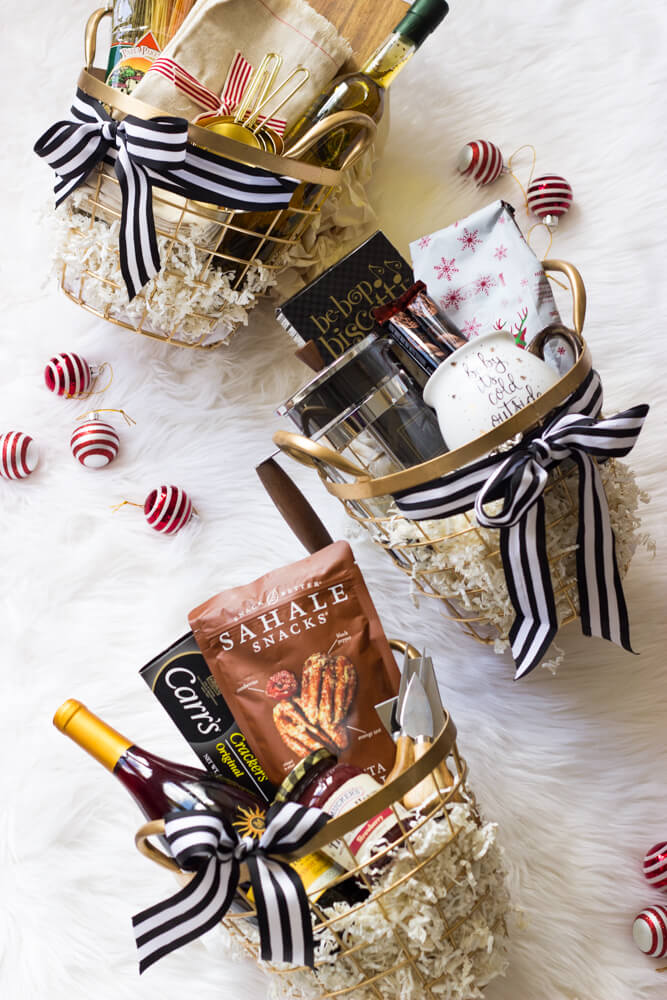 Now, I want to know what are some of your favorite gift items at Target? I'm all about home decor + food stuff ALL the way!
Disclaimer: Link to the coffee maker is an affiliated link, which means I earn a small commission from the sale at no cost to you!