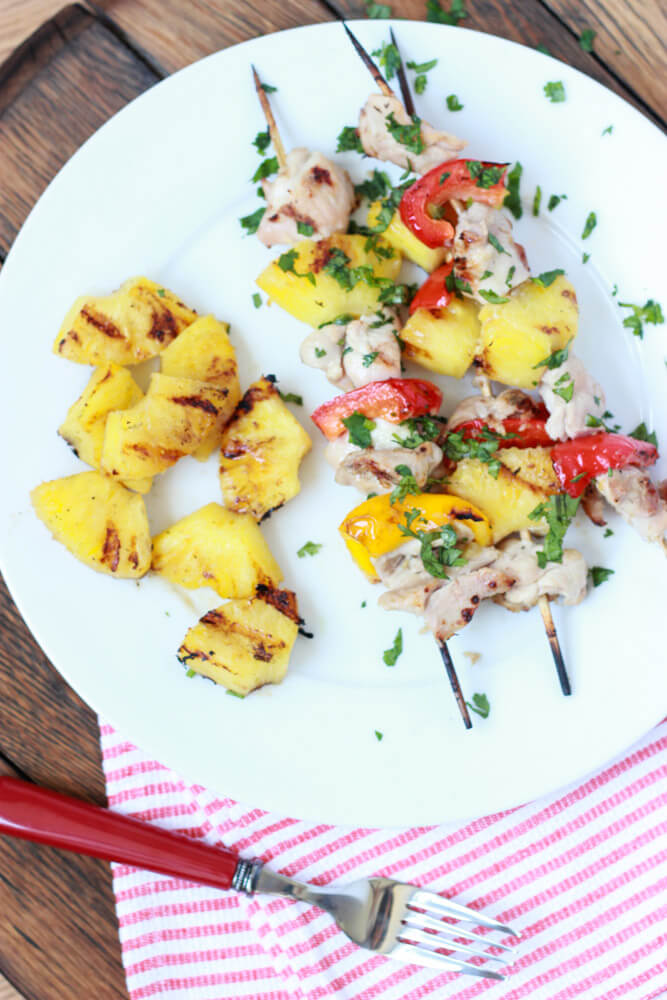 I survived first week of Whole30! Woo hoo!
Apparently I got through the hardest week of the program. Honestly I expected to be much harder. Felt good knowing that I wasn't completely off track as so many of the "rules" that Whole30 preaches, have already been in place for me. Hardest part was figuring out what I could and could not eat as far as healthy fats and nuts. Also trying to remember to read the labels for added sugars and soy that are disguised under foreign names. Everything else was straightforward. Ton of protein, vegetables and little bit of fruit. I'm not a processed food or soda drinking person so the idea of none of that was not devastating to me. Now I did have cravings…which I will tell y'all later and I cheated a little, tiny bit 🙂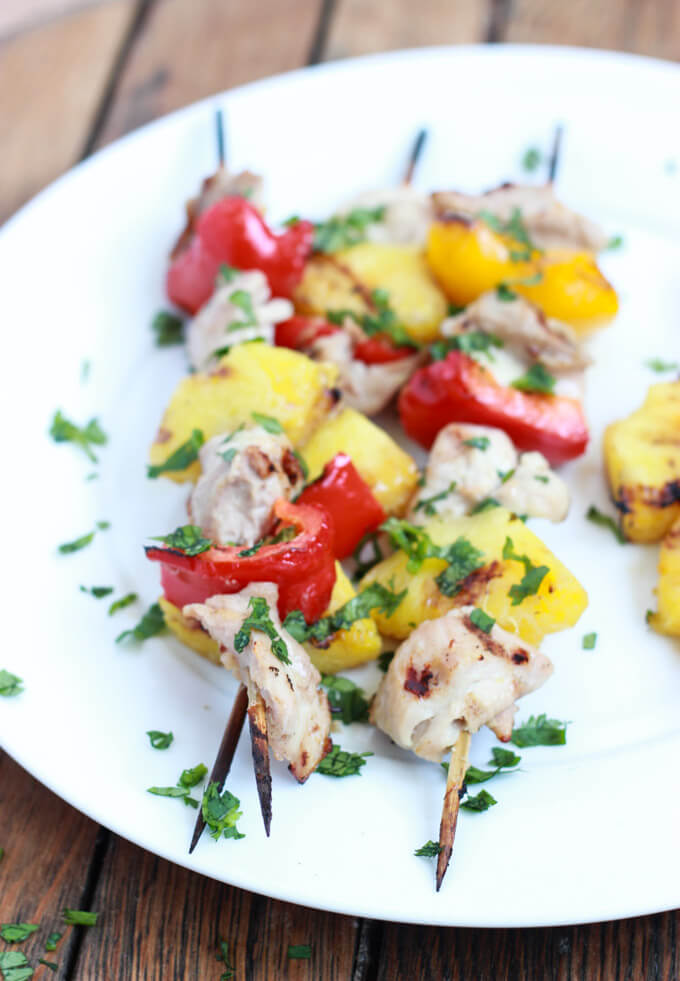 First of all, I decided to try out the Whole30 challenge after reading "It Starts with Food" and also talking to couple friends who follow the Whole30/Paleo lifestyle. For me it's not about loosing weight but more of just a way to detox my body from all the extra gunk I've been eating. I believe everything is good in moderation but lately little bit of this (pasta, pasta), little bit of that (chocolate here, cookie there) added up and I started to feel the aftereffects of my bad eating. By aftereffects, I mean bloatiness, heaviness, slump in the afternoon, tiredness, waking up feeling like I have a full stomach. You know that kind of feeling? Not good. So it seemed appropriate that I give this a try.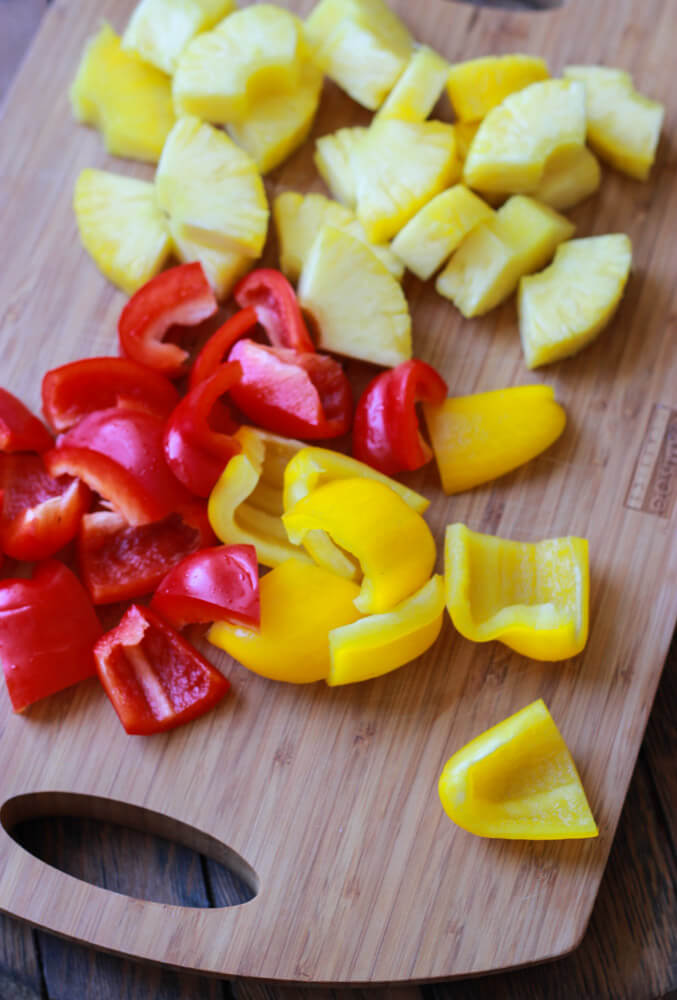 What I Ate
I started off by purchasing groceries for the whole week after tentatively planning out my meals. It takes little bit of planning and a whole lot of groceries, especially vegetables! I spent more than I normally do since almost everything was organic. I purchased what was in season and only organic meat, poultry and wild caught seafood. I also stayed away from one pot meals, since Whole30 program breaks everything down into food groups that are very specific so cooking everything separate was easier for me.
For example, one night, we had grilled fish (porgies are to die for!), with side of fresh salad and sautéed spinach. Second night, chicken kebabs with fresh salad and grilled veggies. Lunch normally consisted of leftovers from the night before with side of vegetables and/or salad in some shape and eggs for breakfast in every shape and form (scrambled, hard boiled, sunny side up) with ton of baby spinach (my favorite), fresh cut up vegetables and fresh fruit. I had to go to the office this past week and hard boiled eggs, half of avocado and fresh veggies were my go to breakfast.
Very simple, quick but also very delicious food. You don't need ton of seasoning, special marinades, dressings for food to taste good. Every food has a unique taste and you're supposed to taste it and not what's it's drenched in. Also grilling is awesome, like always but especially now as you can prep a whole meal in no time. As far as drinking, I either had green or white tea in the morning and evenings and water through out the day. I noticed drinking much more water than usual.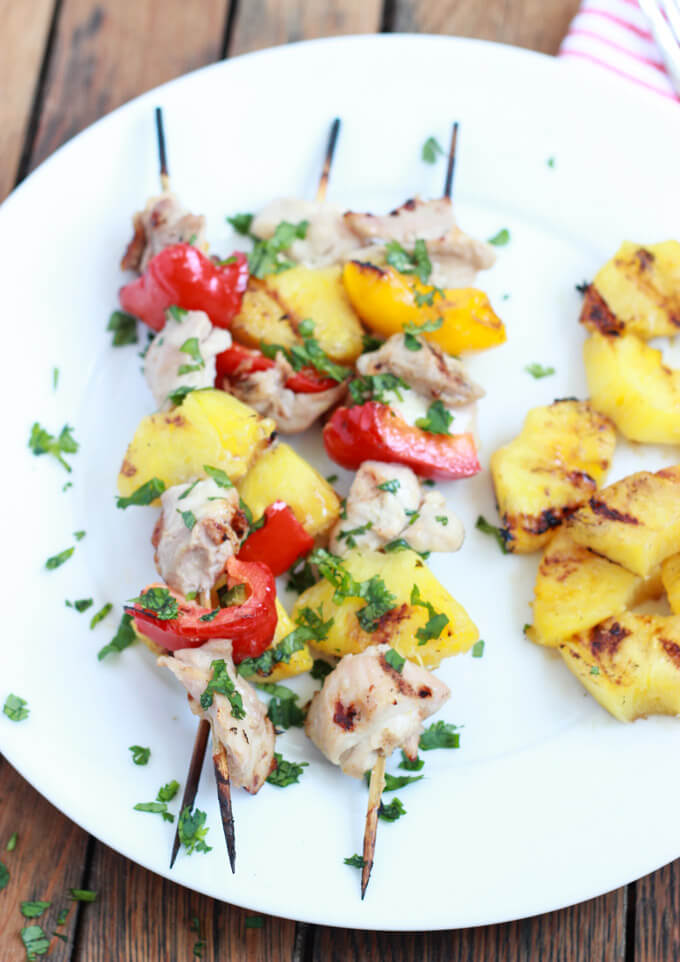 How I Felt
So my week started off great. Light is probably the best word to describe it! No matter what I ate or how much, I felt great and light. Even when I overdid it with Fresh Tuna and Avocado Salad I felt amazing. A lot of energy, no bloatiness and my stomach was always just enough full but still light.
By the middle of the week though, I felt a sudden drop. Probably mostly due to no sugar and no carbs. I felt really, really tired one day and just had no energy. I remember lying in bed and trying to pick up my arm and feeling like it was so heavy.
I also drank no coffee, which is not restricted on this program but dairy is and I can't do black coffee. So I'm assuming my drop of energy had to do in part with that. By the end of the week, my energy returned and I felt really energized during the day (yeay to cleaning out two closets in one day!), sleeping through the night, waking up feeling hungry, light, and ready to roll! Also my clothes feel perfect perfect: loose and flat.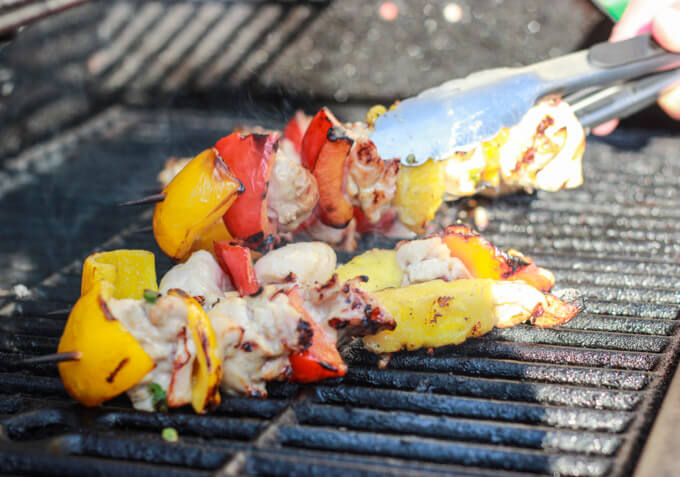 What I Craved
By second day, I really started to crave iced coffee with cream and sugar. I also craved it the third day, fourth day and found myself day dreaming about it. Seriously. I was sitting one night and felt a sudden urge to have iced coffee but then remembered I had to get in the car and drive to buy it. If I had the ingredients at home….maybe I would? I know, I'm bad.
We also went out for steamed crabs one night and of course my child orders his go to mac-n-cheese with side of fries. Oh the smell killed me! Hot, greasy, salty fries right in front of my nose. So what did I do, I waited and waited then I ate four of them. But you know how I felt? Horrible. Not just emotionally but literally physically horrible. My stomach was in knots and I felt heavy and bloated. You know that feeling you get after eating fried food? Yeah, that feeling. Not worth it.
I also craved sweets. I opened my panty one night and boom thank God it was empty. So even though Whole30 does not recommend snacking in between meals if possible but I did couple times after dinner to kill my sweet cravings. Almond butter and apple was my go to. Similar to peanut butter but more concentrated. I'm dying to try the sunflower seed butter, which is on the Whole30s "limit list" but still allowed.
Kind of on the side note, we had Coconut-Pineapple Chicken Kebabs this past week, which I'm sharing below and first bite of grilled pineapple tasted like I was eating spoonful of sugar. Really, really sweet than normal since I've had no sugar all week. My taste buds are out of control!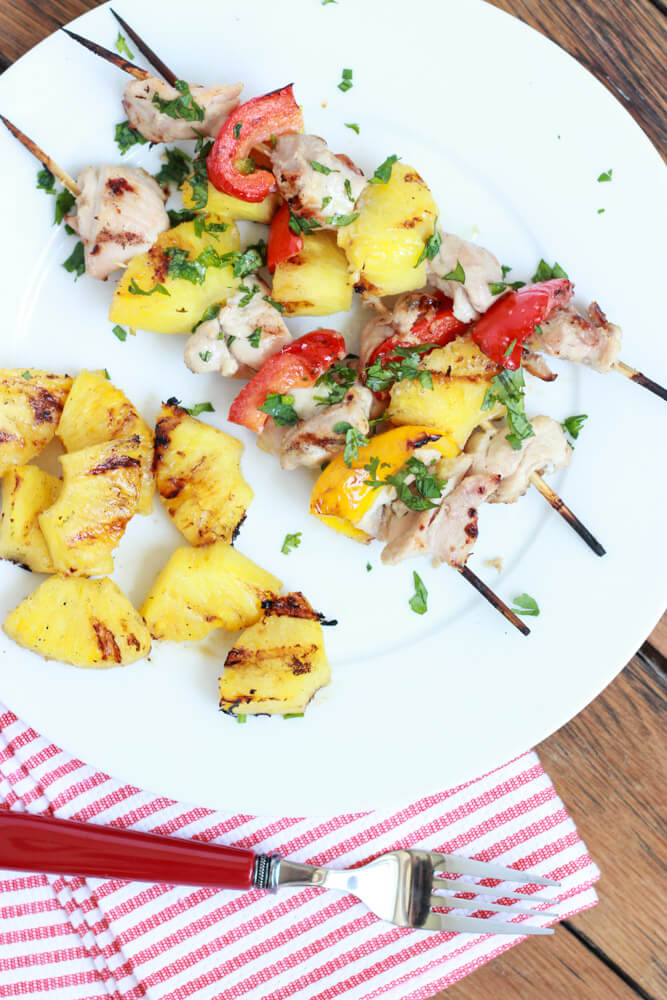 What I fed my family
So before I decided to try Whole30, I've been reading and talking about it non-stop. Mr. Spouse became interested and decided to join in my fun. Having both of us eating the same thing definitely helped my food prep this week. But we also have a little guy who is not the best eater sometimes. So I've been compromising a little. For example, we were having fish one night , which he does not like but I also had beef/turkey/pork meatballs rolled up in the fridge for the following day. So I just threw couple on the grill for him. I didn't really go out of my way to cook anything different and at the same time didn't deprive him of his normal go to's: sandwiches for lunch, dairy for breakfast and snacks (milk, yogurt, cheese). I'm detoxing not my child.
Overall, great week. I didn't feel deprived or hungry at all. Looking forward to upcoming week. I got bunch of goodies in the fridge. More porgies, whole snapper and chicken for oven baked fajitas (whole30 version of course). Also looking forward to experimenting with new side dishes, like raw carrot pasta and staying away from french fries.
Now to the recipe…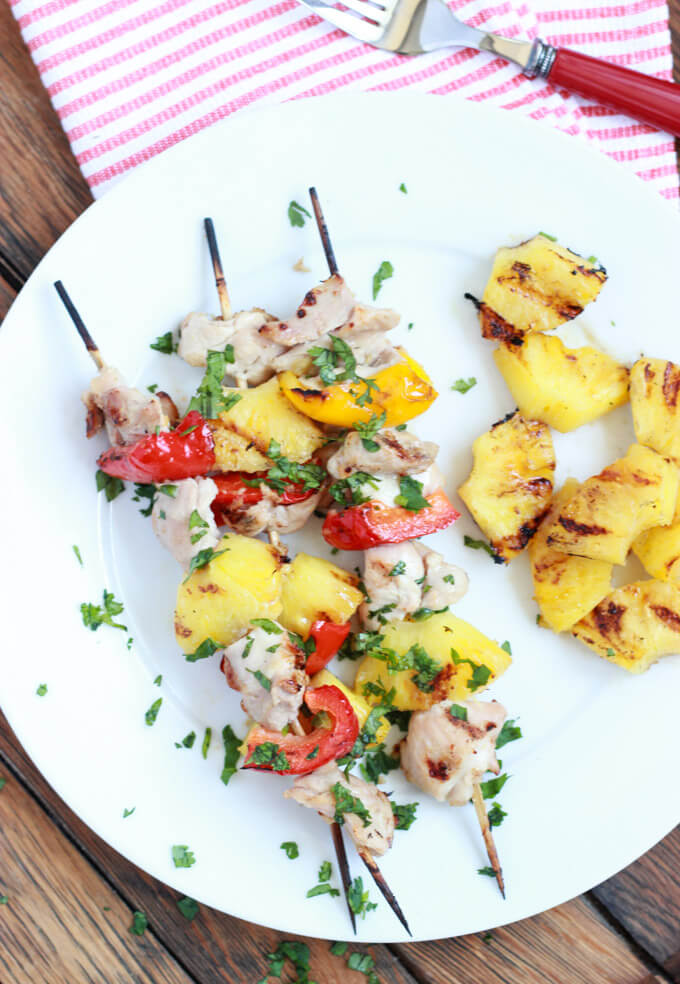 I made these Coconut-Pineapple Chicken Kebabs earlier this week and they were A-wesome! The dog stole a whole skewer and my child ate a plateful! That should tell you something…even though the dog will eat anything.
I started off chopping the chicken, pineapple and bell peppers. Then combined the coconut milk (no sulfites and full fat version) with chopped jalapeno pepper, lime juice, salt/pepper and poured the mixture over the chicken. Let it marinate for at least 30 minutes, skewered and grilled. Simple as that.
Full of flavor, tender, moist and packed with grilled veggies. Leftover chicken makes a juicy next day salad – always a bonus!
Print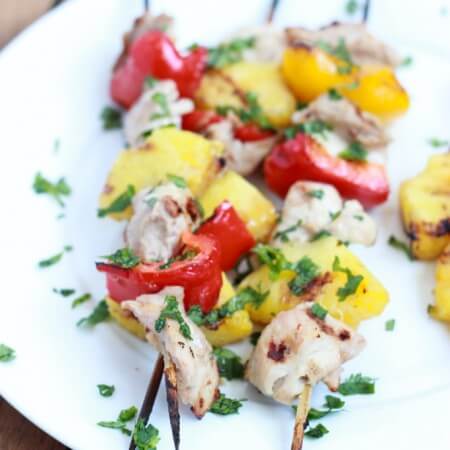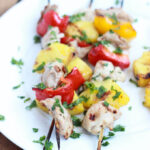 Coconut-Pineapple Chicken Kebabs
---
Scale
Ingredients
1 1/2

–

2

lbs. boneless, skinless chicken thighs, cut into

2

-inch chunks

1

pineapple, peeled, cored and cut into

2

-inch chunks

2

small bell peppers, cut into

2

-inch chunks

1

can (14 oz.) coconut milk

1

large jalapeno pepper, seeded and diced

1 tsp

. kosher salt (I went light on salt as I'm not a huge fan of much salt but you may need a little more for taste)

1

lime, juiced
fresh ground pepper
---
Instructions
In a large bowl, combine coconut milk, jalapeno, salt and lime juice. Season with fresh ground pepper according to taste.
To the bowl, add chunks of chicken, pineapple and bell pepper. Marinate the chicken in the refrigerator for at least 30 minutes. I do not recommend marinating overnight as the chicken and vegetables become mushy from the coconut milk.
Preheat the grill to medium-high. Alternately thread chicken, pineapple and bell pepper onto skewers. I had little bit of pineapple left over as I like the extra on the side.
Grill the kebabs, covered, turning occasionally until chicken is cooked through, approximately 10 minutes.
---
Notes
*add 30 minutes to prep time for marinating chicken
**soak wooden skewers in cold water while the chicken is marinating to prevent burning
adapted with slight variation from Cuisine Grilling Favorite Summer Menus
If interested in learning more about Whole30 challenge, use this link (I'm not affiliated in any way). The website has all the information you need to know about what to eat, how much to eat, how to buy and what to buy. Reading the book is great if you want to know all the science-y stuff and how's and why's but overall the website has all the info with regards to the meal plan.