The easiest way to use up leftover turkey meat is to make turkey chili! It's flavor-packed with a ton of delicious spices and loaded with good-for-you veggies, like corn, edamame, carrots, and tomatoes.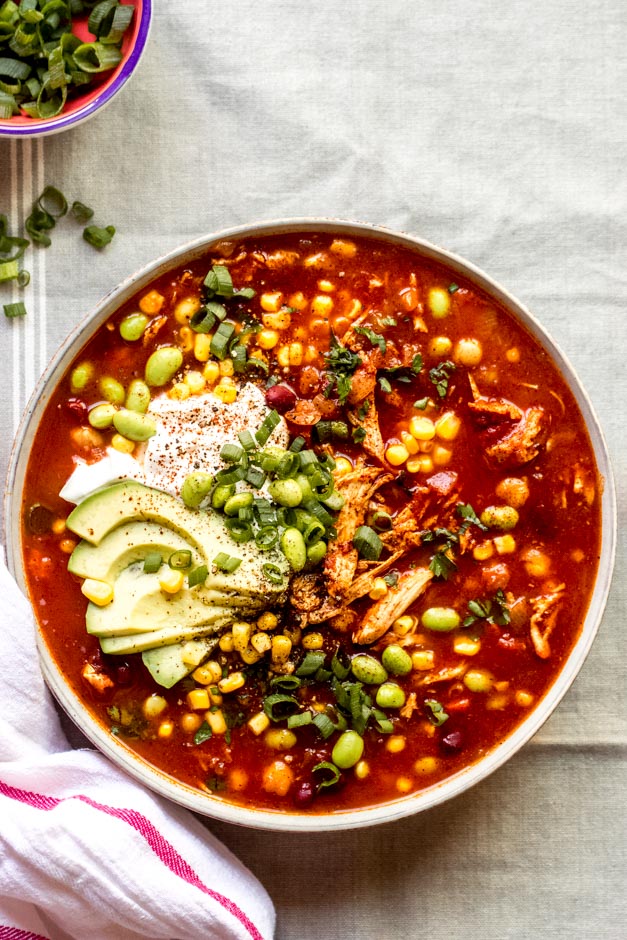 Leftover Turkey Chili
I got the most delicious chili recipe for you all today and it's made with leftover turkey meat. Because it's an annual struggle for us – what to do with all the leftover turkey meat? So I have no doubt you guys are in the same boat. Well, think no more.
…