This is a sponsored post written by me on behalf of Withings, part of Nokia. All opinions are 100% mine.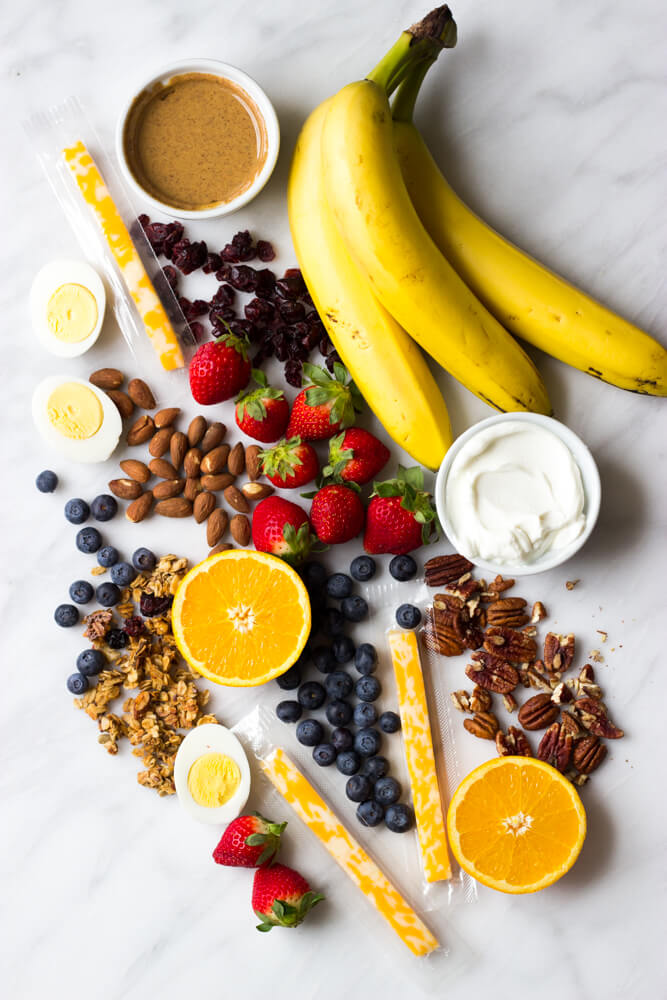 Today I'm sharing ways that help me stay motivated to eat healthy. These are tricks and tips that I have found work for me every single time I'm in a rut or when bad habits creep back in. So, whether you're someone who is just starting out or someone who just needs a little motivation to stay on track, I'm hoping you will find these tips helpful.
1. MEAL PREP – I love to meal prep over the weekends but I don't always have the time, so what I recently started doing was meal prepping at least one of my meals: breakfast. Breakfast is very easy for me to skip just because my mornings are usually hectic. So instead, I make smoothie packs for each day of the week. That way in the morning, I can just dump everything into my blender and add whatever else I want and have a nutritious smoothie ready in no time. You can do that with lunch or dinner. Something as simple as having all of your veggies washed and chopped for your salads makes a whole lot of difference, especially in the hustle and bustle of a busy week.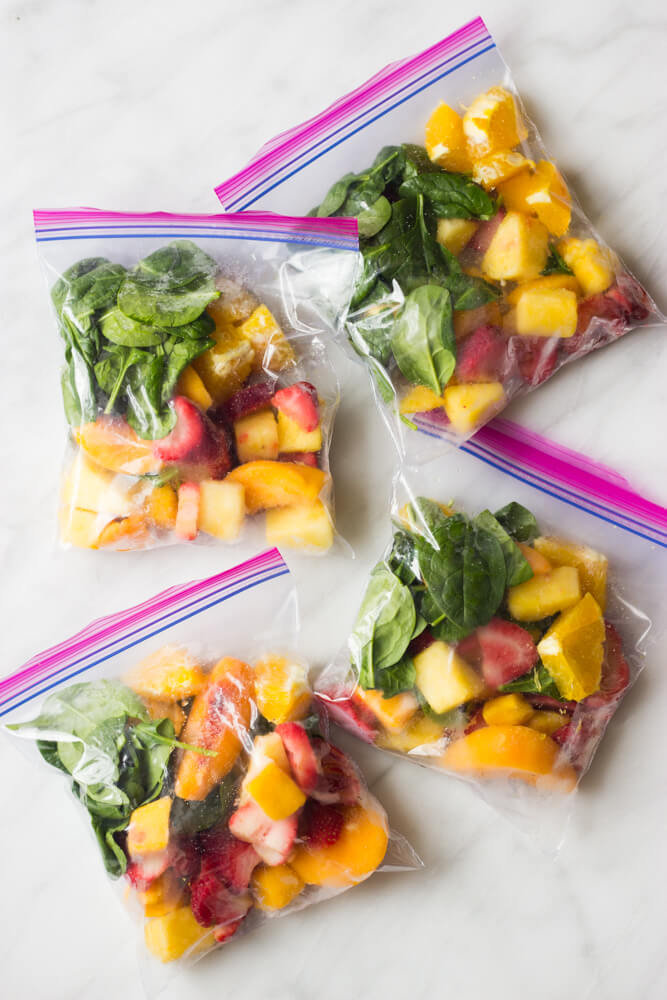 2. INVEST IN NEW COOKWARE – it could be simple as getting new utensils or extravagant as getting a new Dutch oven. Sometimes sprucing up your kitchen a bit gives you just the right push to keep going. I picked up new olivewood spoons at Sur La Table over the weekend and honestly I couldn't wait to get home to use it. I ended up making a big batch of my black bean chili. I don't know if it's because I'm a food geek or what, but it totally worked!
3. BE PREPARED WHEN CRAVINGS HIT – stocking my kitchen with healthy snacks is one of my absolute must haves. I wouldn't say that I'm a huge snacker but that time between lunch and dinner or when I'm running errands and need something to hold me over until lunch is when snacks come to the rescue. I can't tell you how many times I've pulled a banana out of my bag or a baggie with almonds. Some of my other favorite snacks are dried fruit, string cheese, nut butters, granola, yogurt, hard boiled eggs, and all types of fruit, especially berries.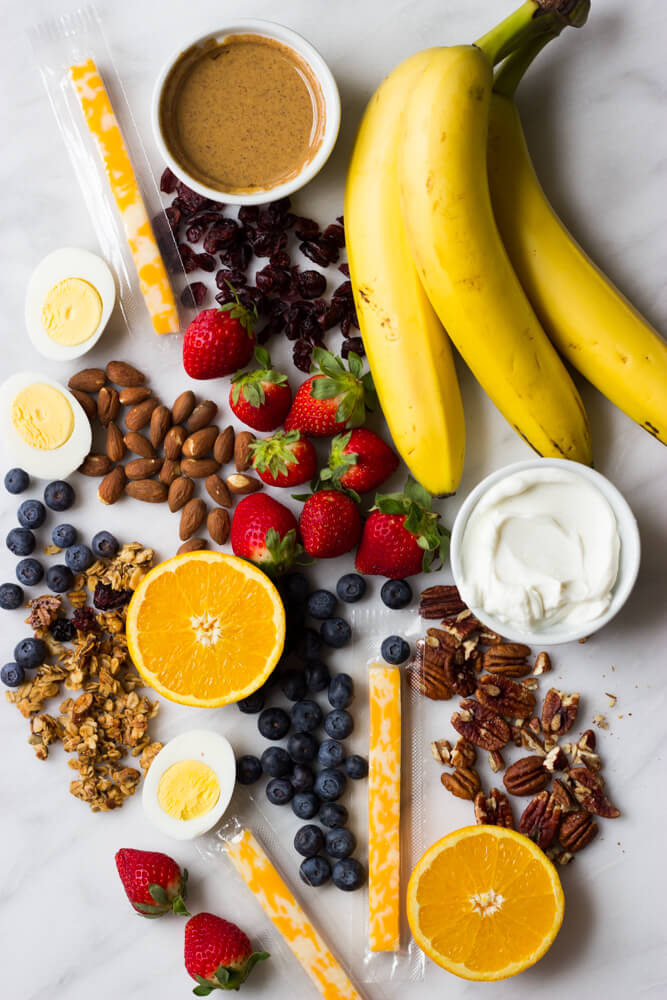 4. TREAT YOURSELF – whether it's something sweet or savory, treat yourself once in a while but don't go crazy. Everything in moderation. My weakness is cheese. Both my hubby and I absolutely love it and Fridays have un-officially become our cheese and salami night. It's my little treat that makes me happy and makes me feel not completely deprived of everything.
5. BUY A NEW COOKBOOK – this one does it for me every single time! I know you can find just about any recipe online these days but there is something about holding a new cookbook in your hands and flipping through pretty pages of food. It's so inspirational, beautiful, and works every single time! It motivates me to try new recipes and just new foods in general. I recently added Skinnytaste and Minimalist Baker's Everyday Cooking to my collection. Both books are absolutely mouthwatering and the recipes are so good.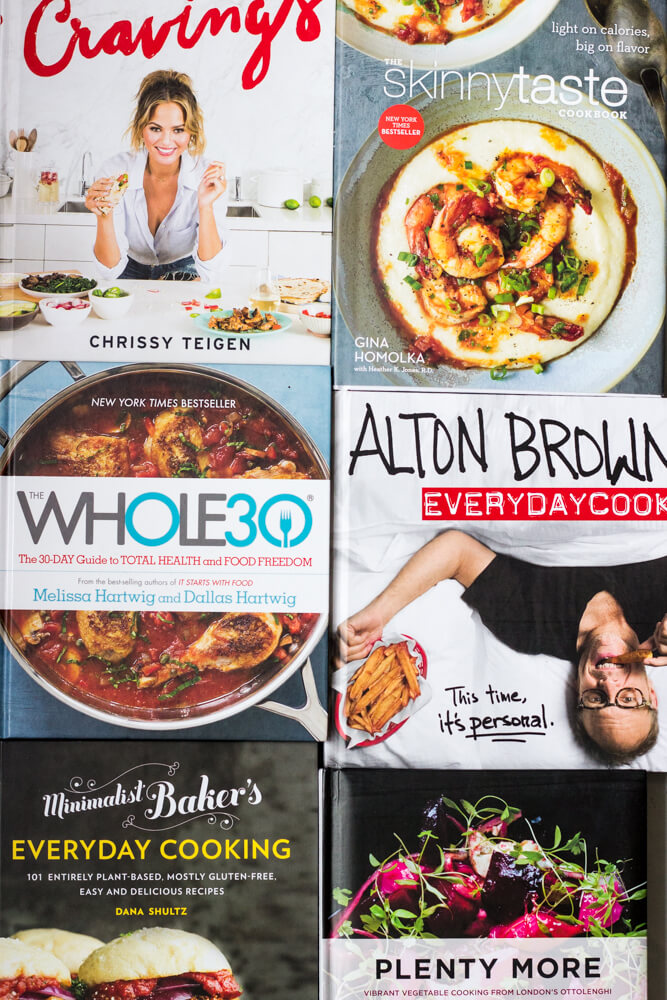 6. FOCUS ON FEEL AND NOT LOOK – I know this is a biggie that I'm still struggling with but honestly when I focus on how I want to feel rather than look it motivates me because I know how healthy eating makes me feel. Immediate benefits, no bloating and boosts of energy. I also know how not eating healthy makes me feel: bloated, dehydrated, and my digestive system is completely off.  So that is enough for me to keep on track.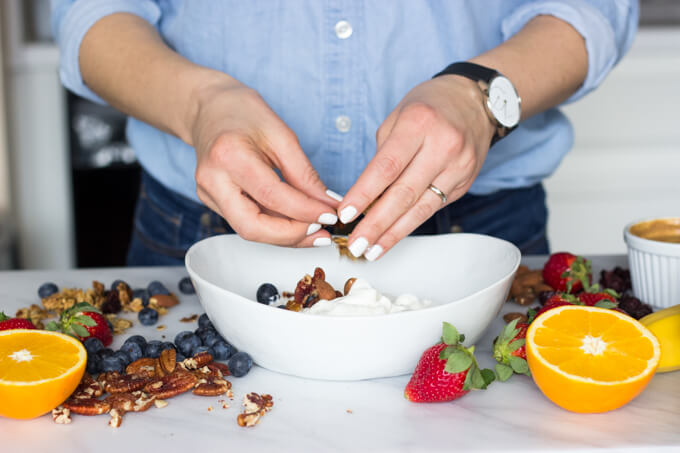 I also rely on my Withings Steel watch. It motivates me with my daily goals, especially on days when I need a little push to keep going. For example, I love that I can open my Health Mate app and see my daily activity. For someone like me, who works from home and spends a lot of time behind a computer, this is awesome! Because the watch reminds me to keep moving, whether I'm cooking or simply going for a walk with my kids. It all goes with how I feel and I feel great knowing that I'm contributing to my overall health.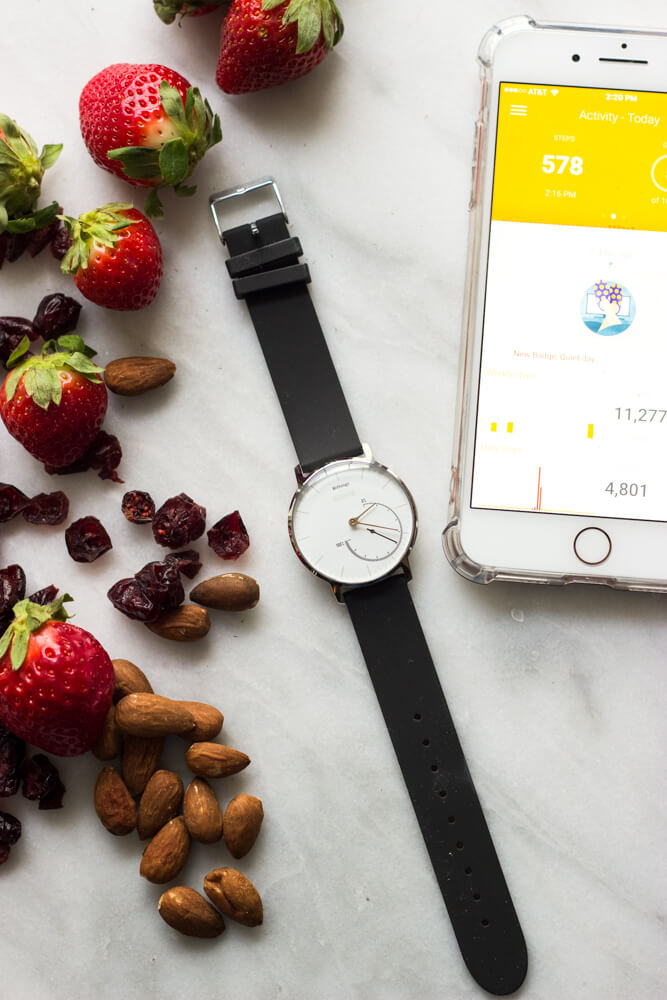 7. WHEN IN DOUBT…DRINK MORE WATER – drinking water not only keeps me hydrated but it keeps me from overeating. I have found that half the time when I think I'm hungry, I'm actually thirsty. I recently started drinking flavored seltzer water that I've been absolutely loving. It makes getting my daily cups of water a little easier.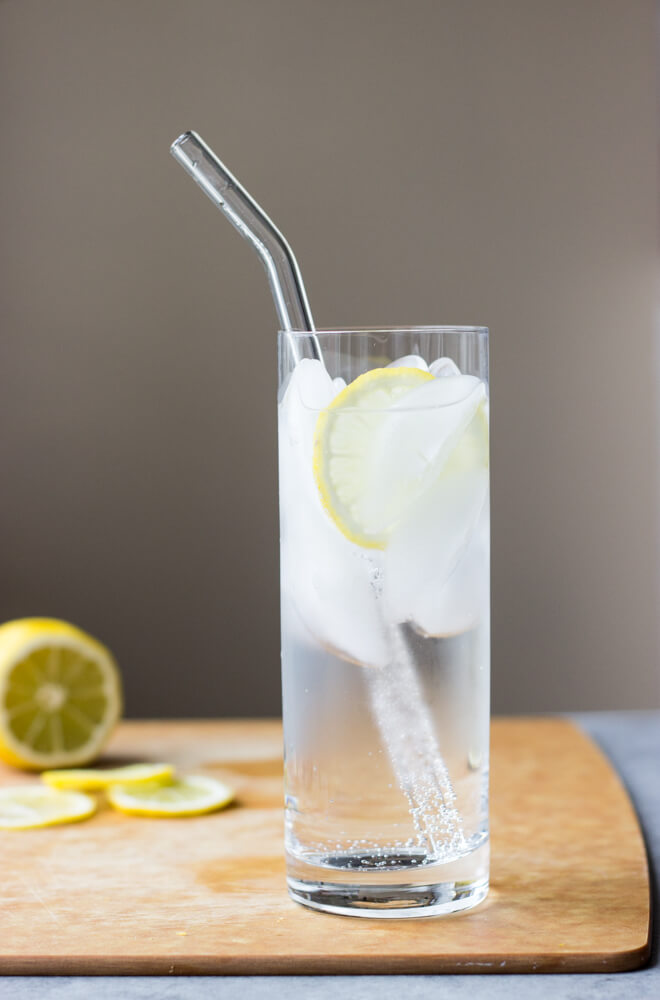 I have found that it's all about balance and small daily changes. Sometimes I'm really good about sticking to all my healthy eating habits, from prepping my smoothie packs, to drinking my water, and to tracking my activity via my Withings watch. Some days I may only stick to some and then other days I fail at all of them. But the next day, I just pick up where I left off because I know how I feel when I eat healthy and that's enough to motivate me.
Withings, part of Nokia is offering my readers 20% off until 3/1/17 with the coupon code 'WITH-HEALTH-DXEXW6'.