Juicy and flavorful peppercorn garlic pork tenderloin, paired with strawberry avocado salsa. It's the easiest weeknight dinner you'll throw on the grill!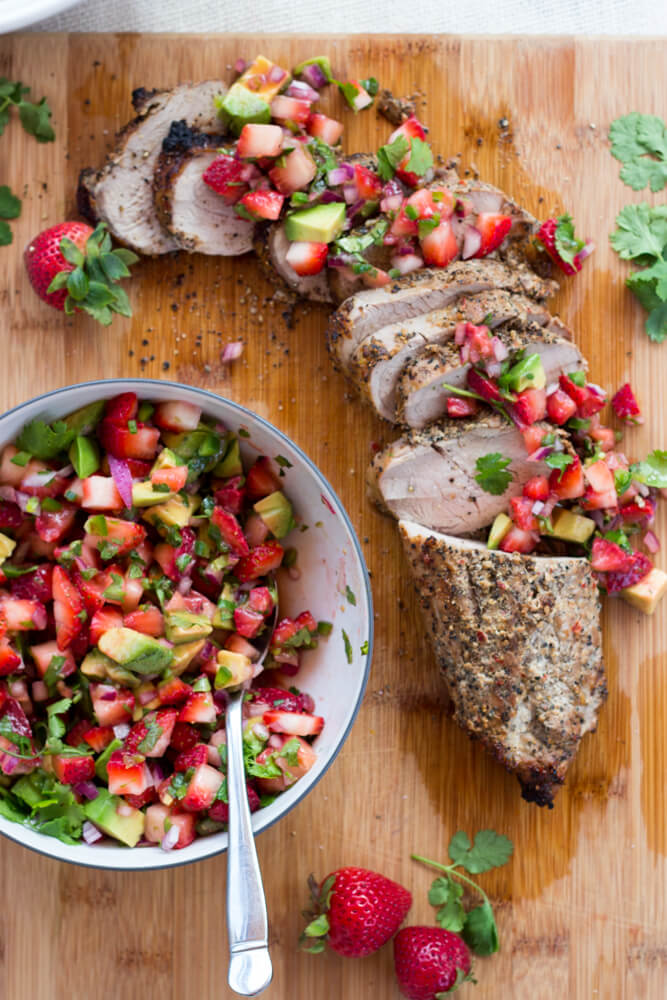 Today, I'm partnering up with Smithfield to bring you what might be the easiest weeknight dinner you'll make on the grill. Yes, the grill! With #RealFlavorRealFast.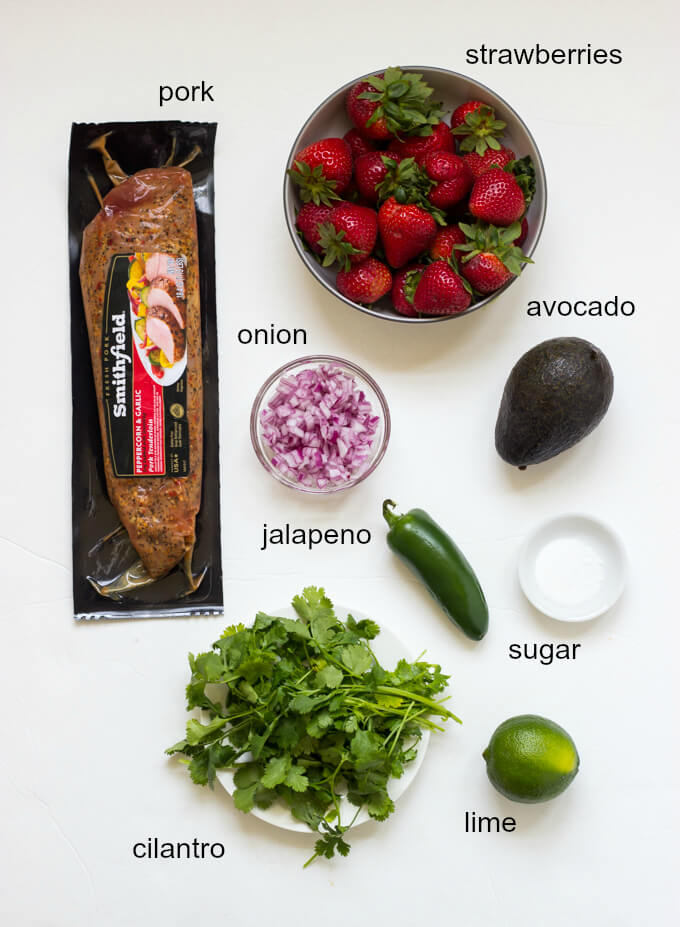 You guys know our love for the grill and that we are known to grill year round. During the week, we like to keep it simple with grilled chicken, plank salmon, or easy shrimp skewers.  All are easy 30 minute dinners. Today, I'm adding another simple weeknight dinner idea: peppercorn + garlic pork tenderloin with strawberry avocado salsa.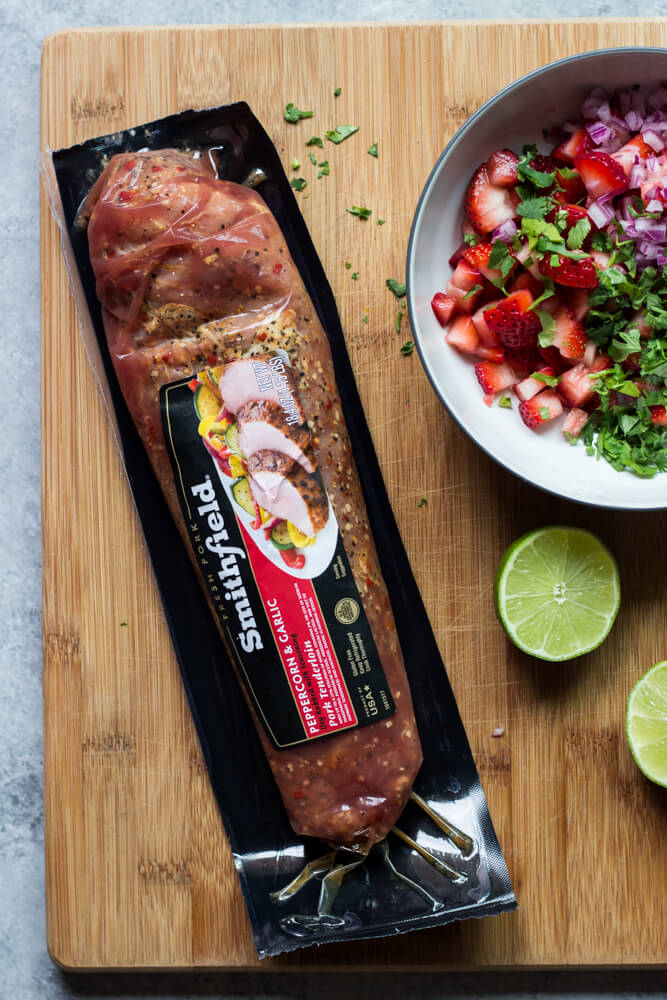 Don't let the long name fool you. Because this recipe is anything but long. If you want #RealFlavorRealFast, then you have to start with Smithfield peppercorn and garlic rubbed pork. I picked mine up at my local Food Lion and prepared it on the grill, per package instructions. It took exactly 30 minutes. I also let it rest for about 5-8 minutes before slicing. Super important, if you want juicy and flavorful pork.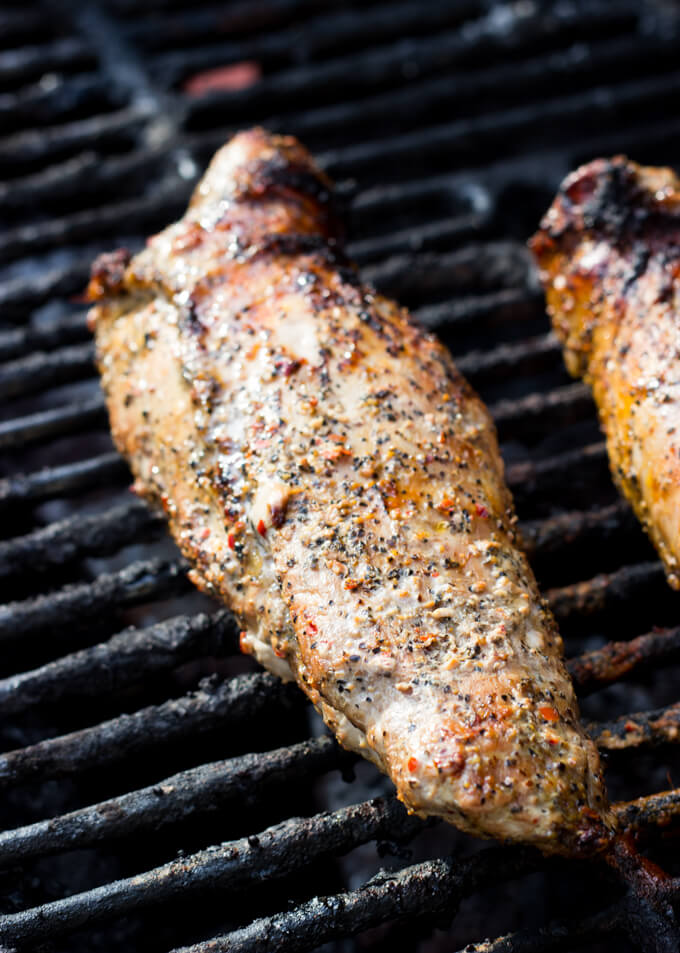 To serve the tenderloin, I made fresh strawberry avocado salsa with few simple ingredients. It's lightly sweetened so it pairs just perfect with the peppery pork.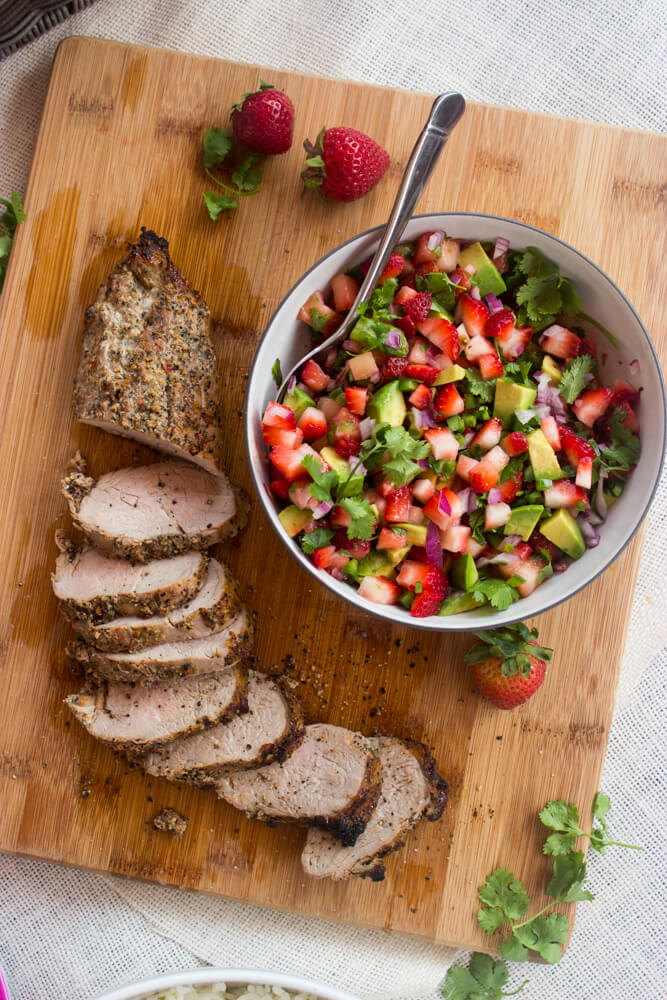 I love the idea of stopping at a grocery store and picking something up that's already perfectly seasoned. Then pairing it with few fresh ingredients to make a satisfying dinner for the whole family.  It makes grilling on a weeknight just that much easier and honestly a mini break from the kitchen in the summer is always a win.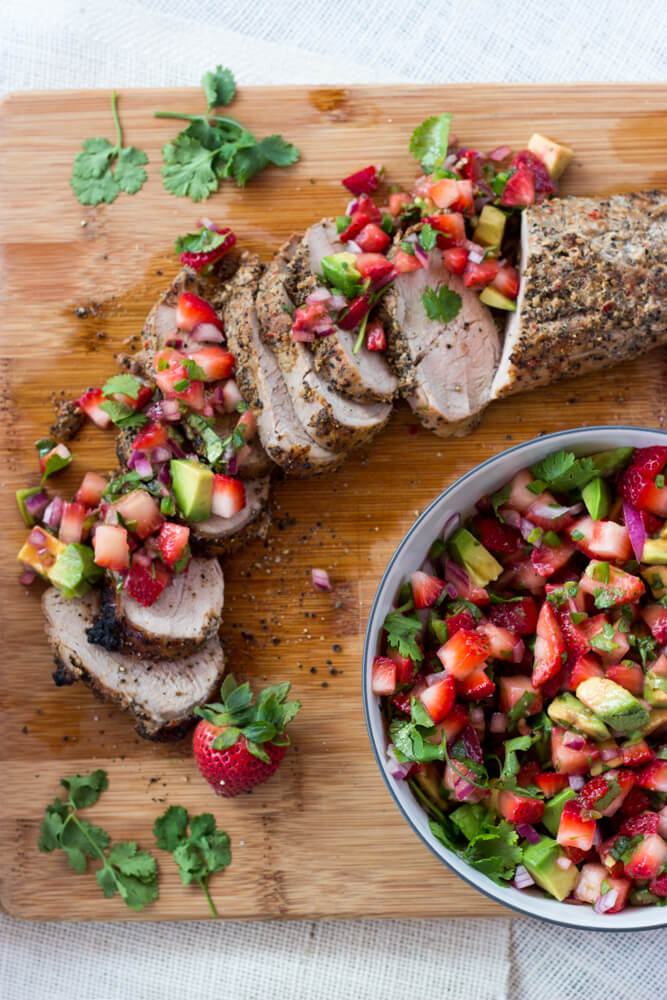 Look for Smithfield Marinated Pork at your local Food Lion store.
Make it. Snap it. Show it. Instagram @littlebrokenblog or snapchat → littlebrokenblg
Peppercorn Garlic Pork Tenderloin with Strawberry Avocado Salsa
Author:
Katya @ https://www.littlebroken.com
Ingredients
1 (1.15 lbs.) Smithfield Peppercorn & Garlic Pork Tenderloin
Strawberry Avocado Salsa
1 cup finely chopped fresh strawberries
1 avocado, pitted, peeled, finely chopped
2 Tbsp. finely chopped red onion
2 Tbsp. chopped fresh cilantro
2 tsp. finely chopped jalapeno pepper
½ tsp. lime zest
2 Tbsp. fresh lime juice
¼ tsp. granulated sugar
sea salt, to taste
Instructions
Prepare the pork tenderloin on the grill according to package instructions.
Remove from the grill and let the tenderloin rest before slicing.
Serve with Strawberry Avocado Salsa.
Strawberry Avocado Salsa
Combine all ingredients in a medium bowl. Season with salt, to taste. Serve immediately.
Sponsored post written by me on behalf of Smithfield® Marinated Pork. The opinions and text are all mine.