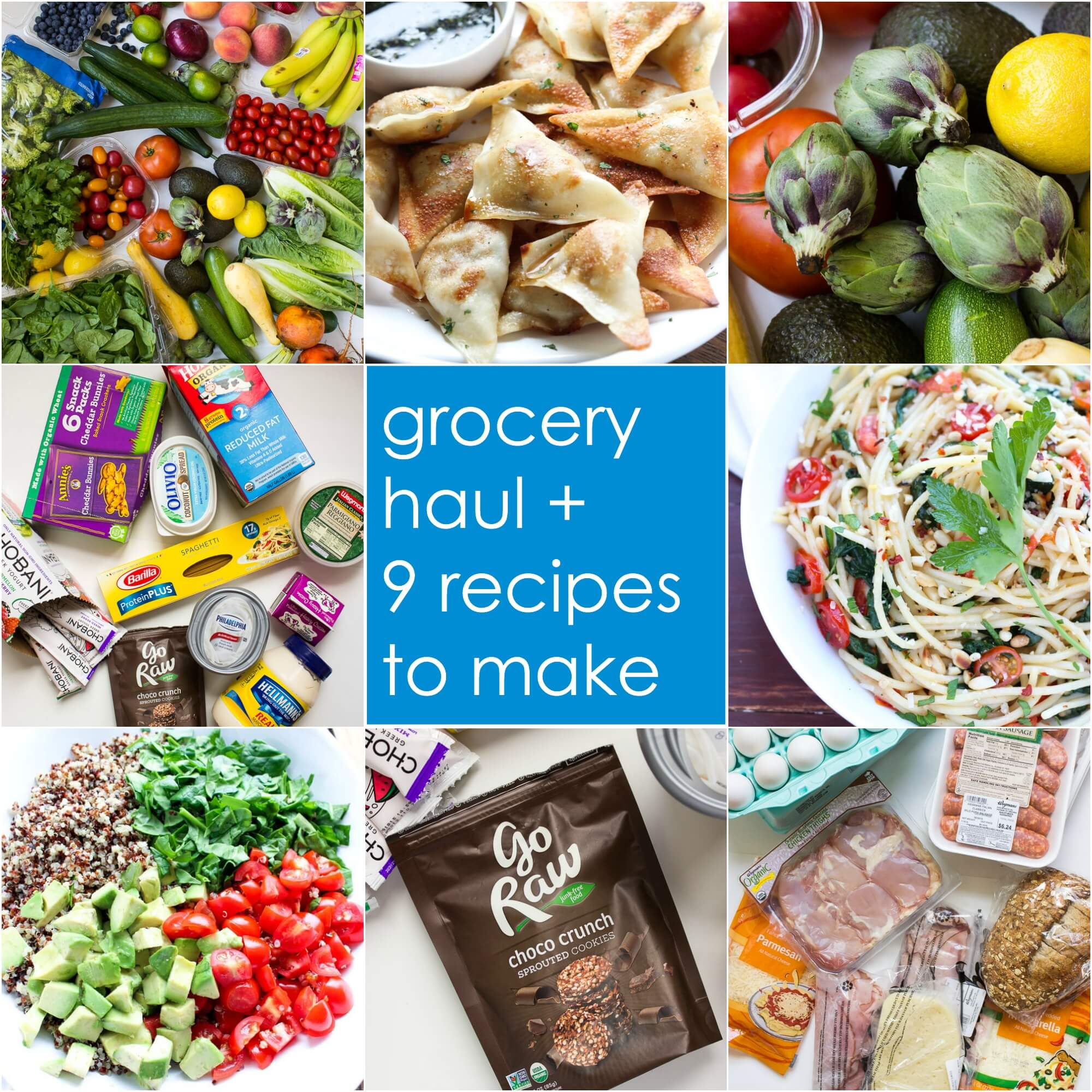 Hai guys!
I'm doing something a little different today. I'm bringing you a grocery haul. I became addicted to hauls when I became addicted to youtube. It's my guilty pleasure. I have a handful of youtubers (here, here, here), that I've been following for some time now and my all time favorite videos are hauls. In case you're wondering what a "haul" is, it's when you show what you purchased from a single or sometimes multiple shopping trips. I love knowing what others are buying, using, loving and hating, whether fashion, makeup or food!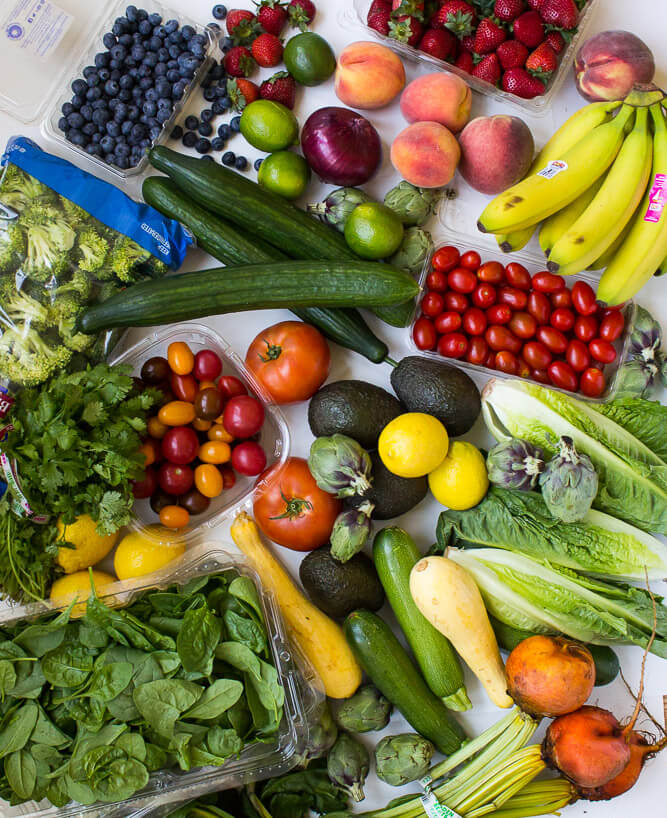 I love love trying out new brands, products, vegetables, fruits, recipes, etc. and want to share what I love to buy and cook for my family on weekly basis.
I try to stick to grocery shopping once a week and always plan out my meals in advance. It helps me stay on track with my food budget and also avoid excessive waste of food (which is a huge pet peeve of mine probably b/c I grew up in a huge family and wasting food was unacceptable).
I do most of my shopping at Wegman's. It's a chain grocery store here on the east coast. It's HUGE and in my opinion has the best assortment of organic and conventional foods all in once place. I wrote a → post earlier this year about how we eat and what I buy organic. We still stick to that list.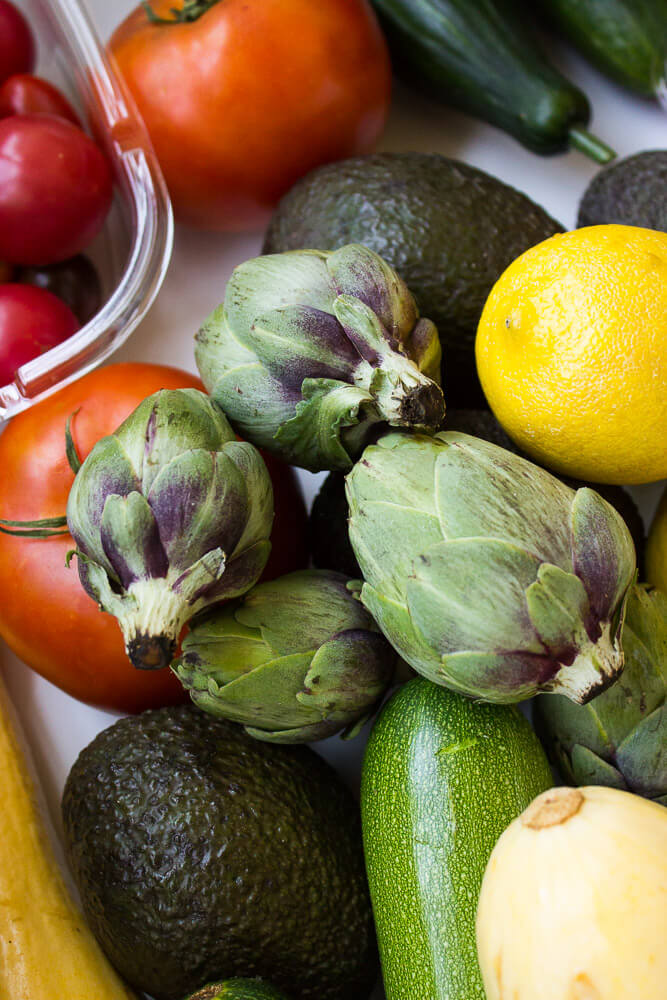 This specific grocery haul is somewhat small as I had leftover chicken in the freezer from the week before so I did not stock up on too much poultry. I do always stock up on ton of fruits and veggies regardless. Can't live without romaine, spinach, cucumbers, tomatoes, avocados and fresh herbs. I also love berries and try to pick up fresh ones if possible. I love them for breakfast over my oatmeal or just plain with whatever I'm having.
NEW VEGGIES! → Golden Beets + Baby Artichokes. Never had these before!
Golden beets I found to be pretty much the same in taste as the red beets. I ended up making vinegret with them and it tasted pretty much just like with the red beets just minus the red color.
Baby artichokes are so pretty but so darn hard to cook. I bought them because they were too pretty to pass! I tried roasting and pan sautéing. And hated both. The texture was weird and taste was undercooked but maybe that's how they're supposed to be? I'm open to cooking suggestions and/or recipes. If all fails, they make a pretty fall centerpiece.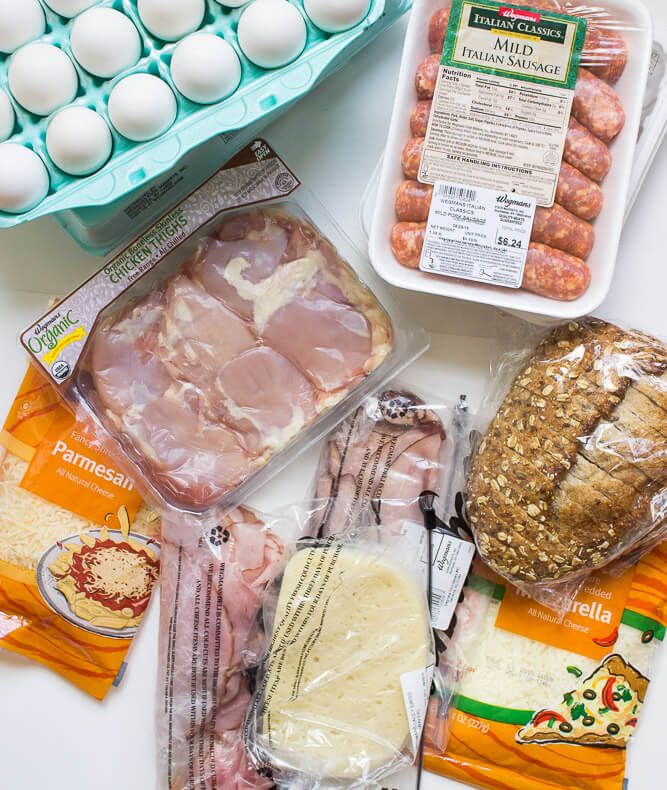 I LOVE, LOVE Italian sausage for quick and easy dinners, whether in a pasta, throwing them on a grill with bell peppers or using the sausage meat for potstickers. Love it! Also CHICKEN. We eat a LOT of CHICKEN. I don't cook red meat at all at home but chicken I can do pretty much every day. So chicken thighs are always on my weekly grocery list. They cook much faster and are way juicier than the breasts.
Lunch meat is another must have. I usually get about 2 pounds for a whole week and most of it is gone by the end of the week. I pack my son's school lunches and sandwiches are always in his box. Same with some kind of packaged snack, yogurt or cheese.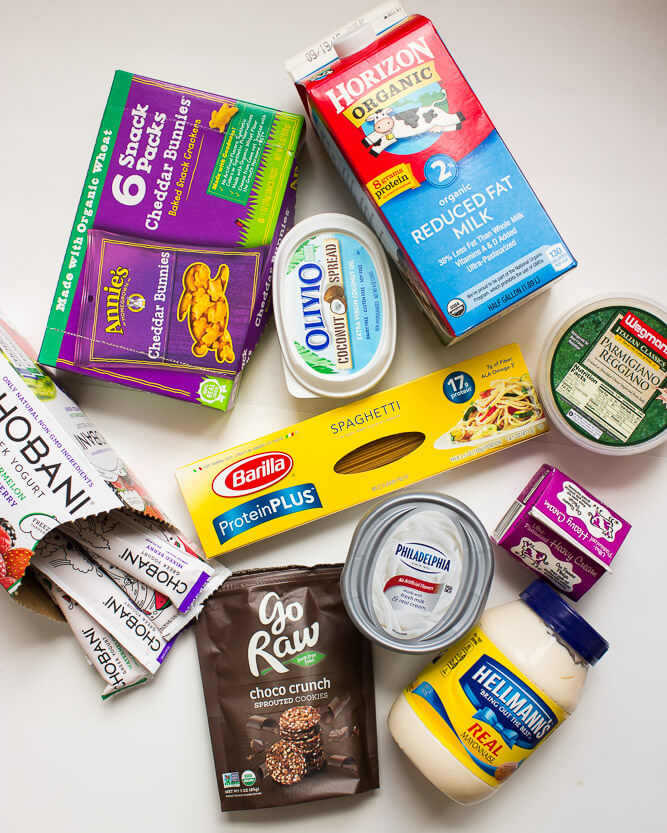 I've been loving this ↑↑ Olivio Coconut Oil ↑↑ spread. I don't buy spreadable butter at all but instead this coconut spread is all I need. I use it on grilled cheese sandwiches and/or just simple toast. Super light and yummy.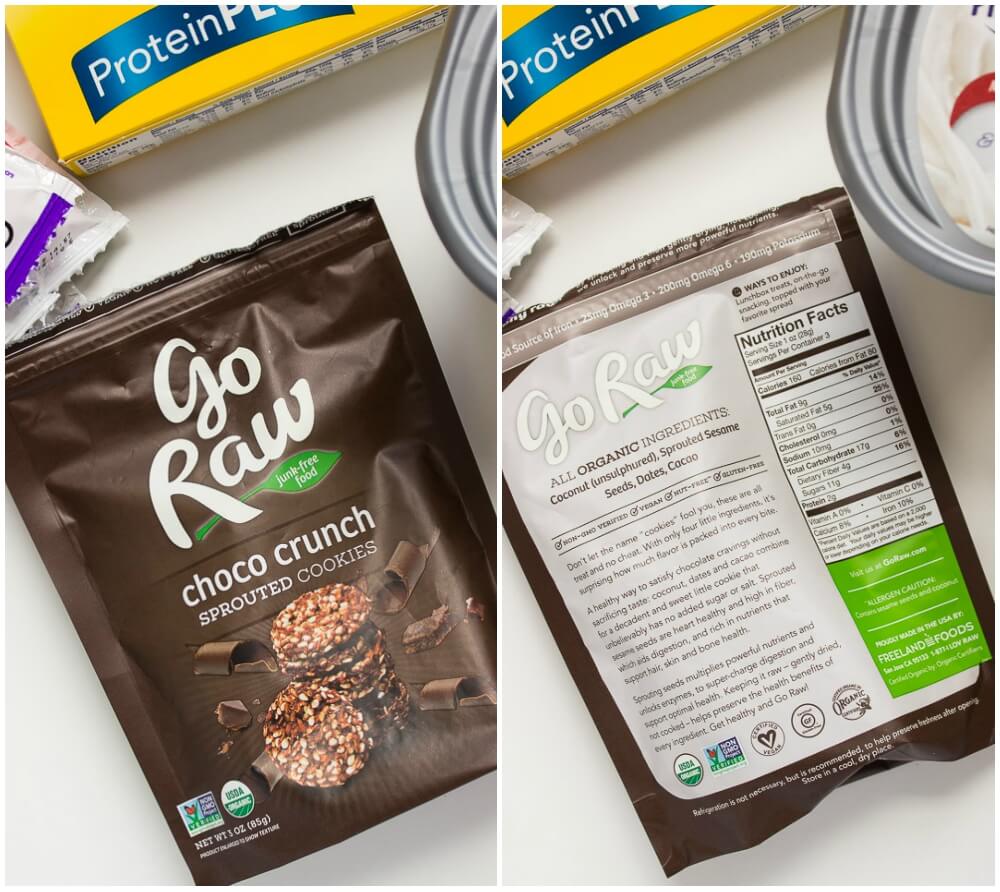 !!!!NEW ITEM!!!! I picked up these Go Raw Sprouted Cookies for the first time. They won me over with their real ingredients. Only four to be exact! Sesame seeds, cacao, coconut and dates. They have a real nice crunch to them and those sesame seeds are everything! Love them and can't wait to try other products from this brand.
Here are some of my favorite recipes that include sausage, spinach and chicken. All are weeknight friendly too!
SAUSAGE RECIPES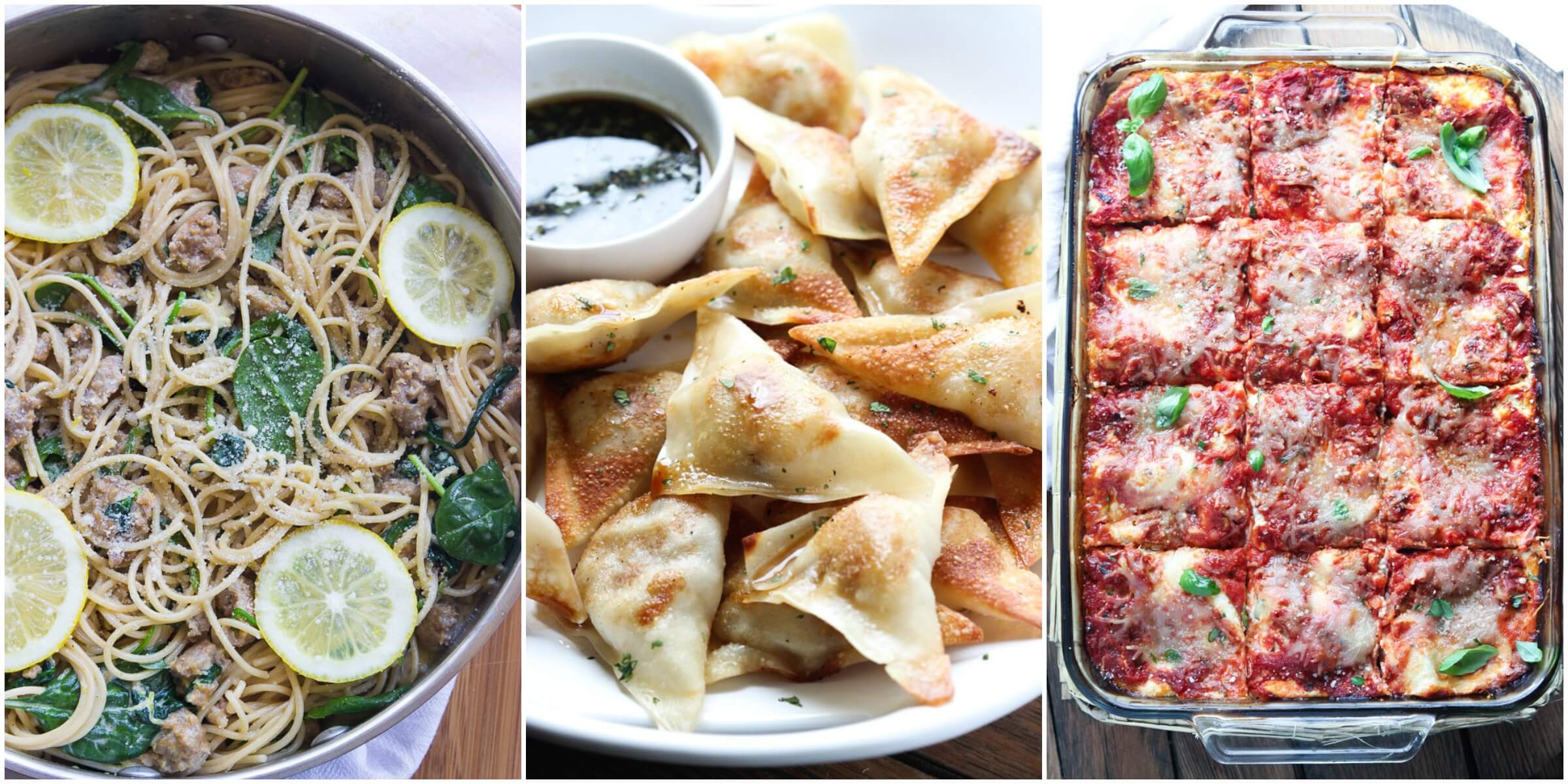 30-Minute Lemon Spaghetti / 4-Ingredient Easy Potstickers / Ina Garten's Turkey Lasagna
SPINACH RECIPES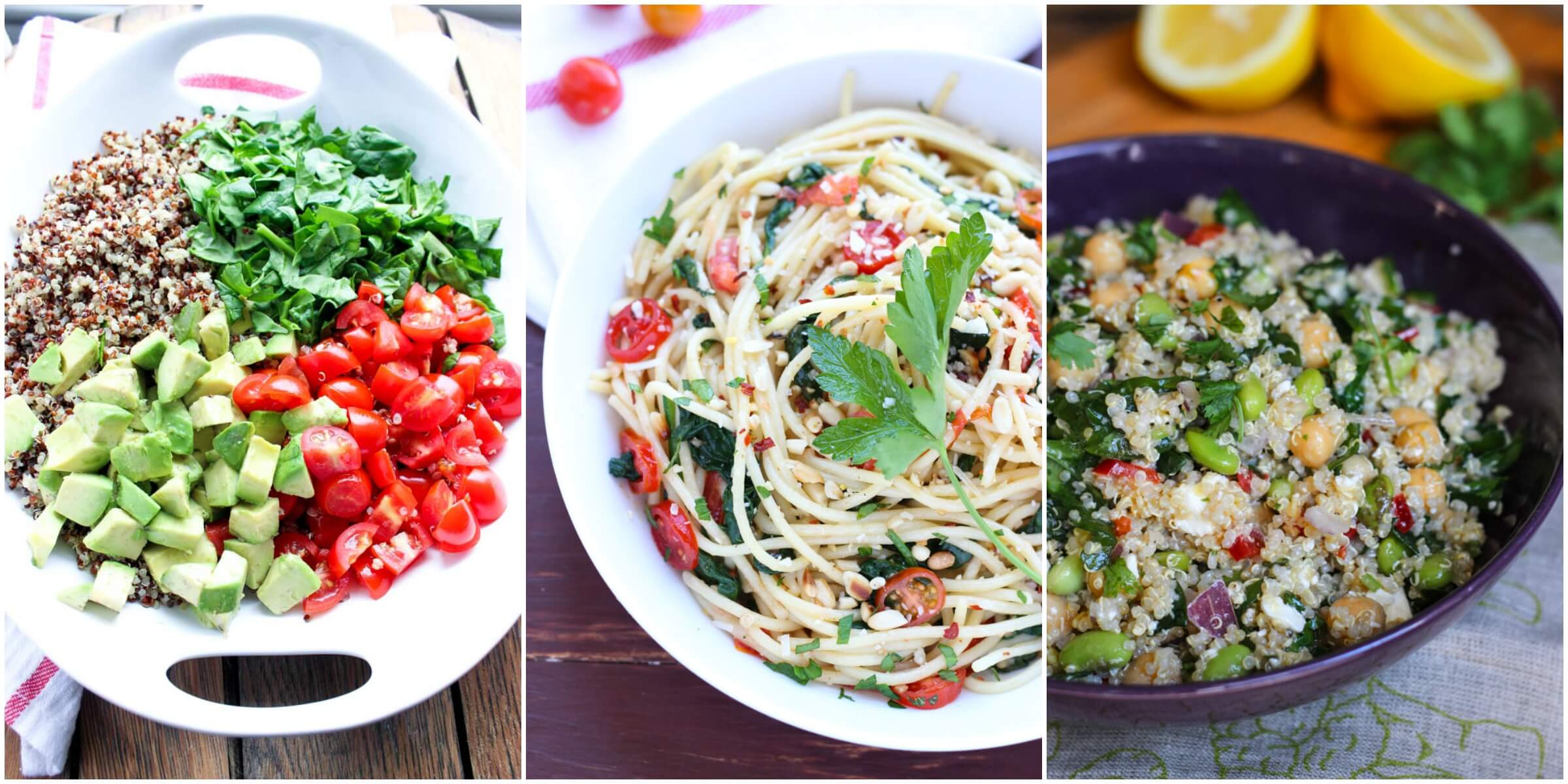 Avocado, Tomato and Spinach Quinoa Salad /30-Minute Pasta with Spinach and Fresh Tomatoes / Edamame and Spinach Quinoa
CHICKEN RECIPES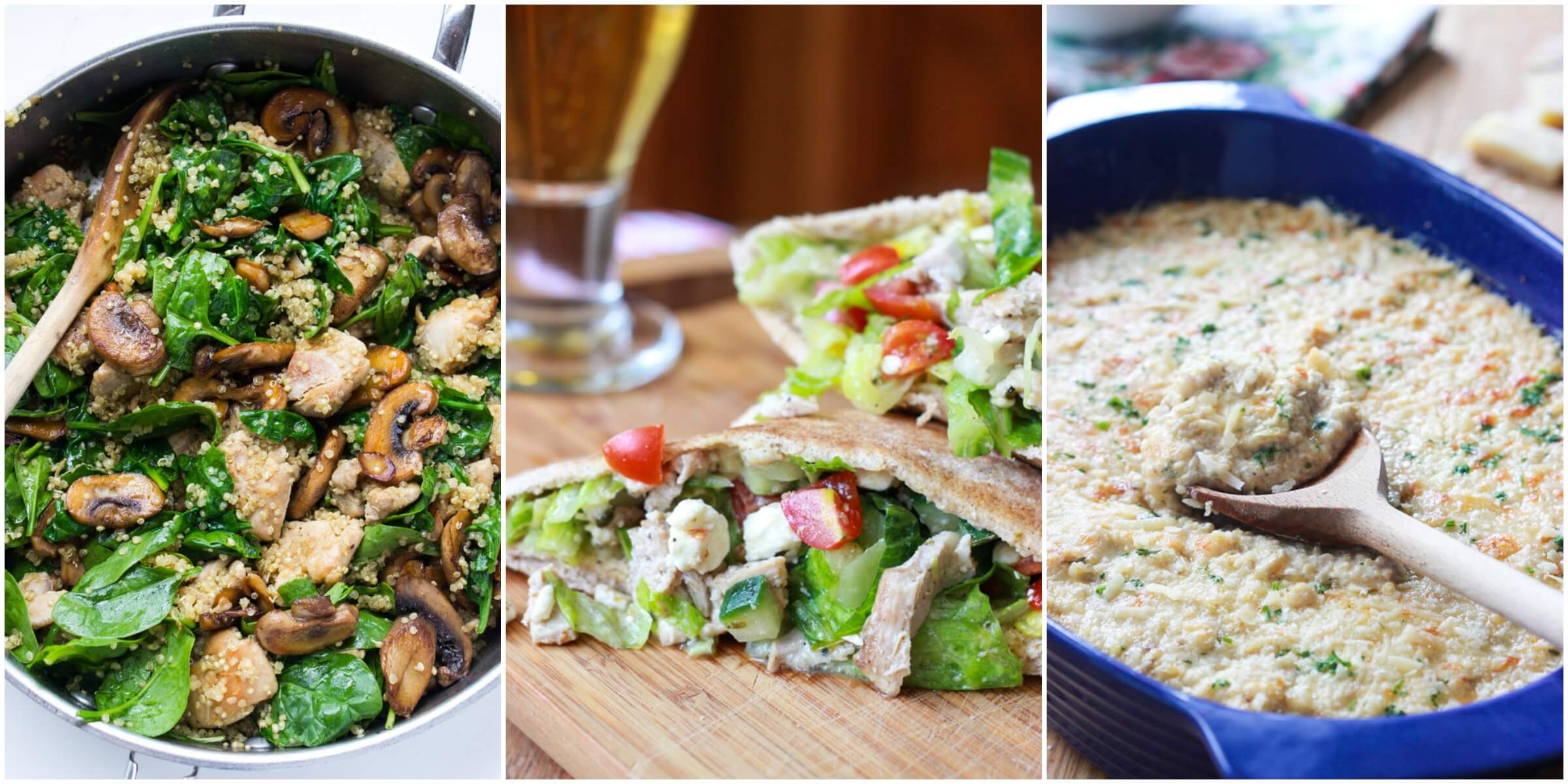 One-Pot Chicken and Quinoa in Mustard Sauce / Greek Chicken Salad Pita / Chicken Alfredo Quinoa
Now I want the truth…..Do you guys want more of these type of posts? What would you like to see in these type of Grocery Hauls? I'm open to suggestions/comments and want to know your opinions. I will love you forever 🙂