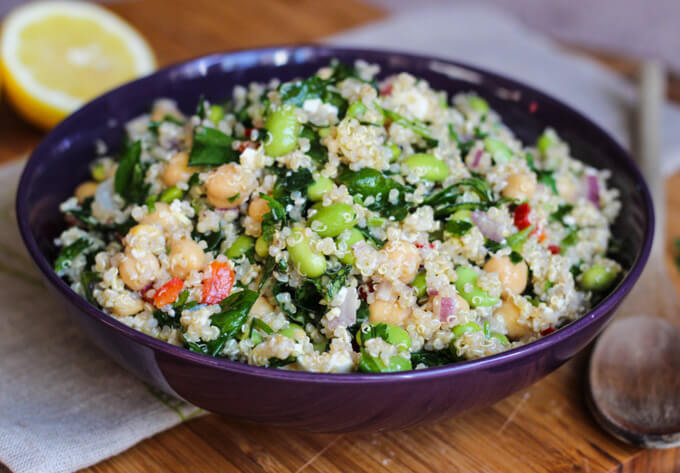 Happy Monday!
Hope you guys had a good weekend! We got amazing weather so I was able to get out and enjoy a much needed girls day with my bestie doing what girls do best, shopping! Never gets old and I'm very good at it. Dinner with some amazing friends and crabs for Mother's Day! Simple. Beautiful. I like it.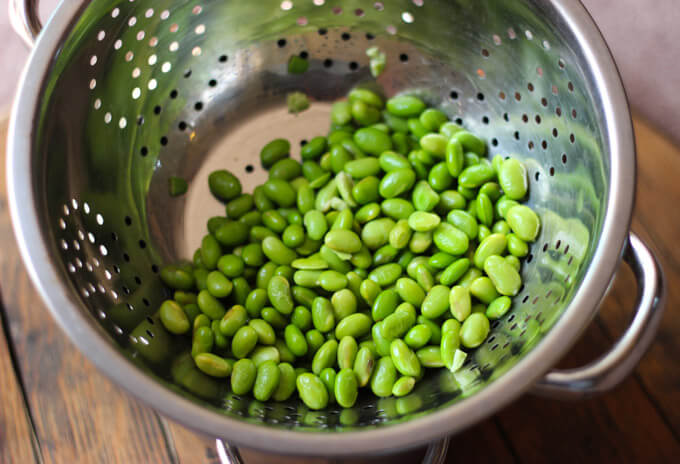 I find as I get older, I'm enjoying the simple life. Simple things, simple schedules, simple places, simple food. The less people the better! Ha! Not that I'm not a social person but when I travel especially, I love secluded places. I find that the best way to experiment a new place is to go where the locals go.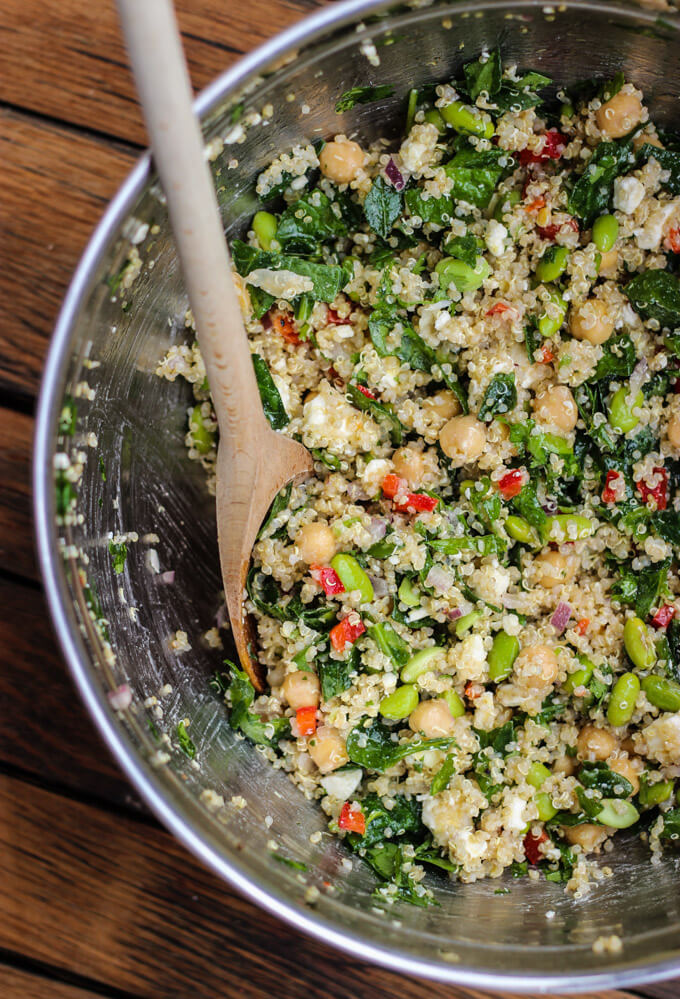 During our recent trip to FL we grabbed lunch at Sharky's on the Pier a place in Venice known to all the locals. Beautiful sunset watching and live music every night. Good food too! Their Famous Grouper Wrap is A-mazing! So is their Edamame Salad. It was love at first bite and I knew I had to make it at home!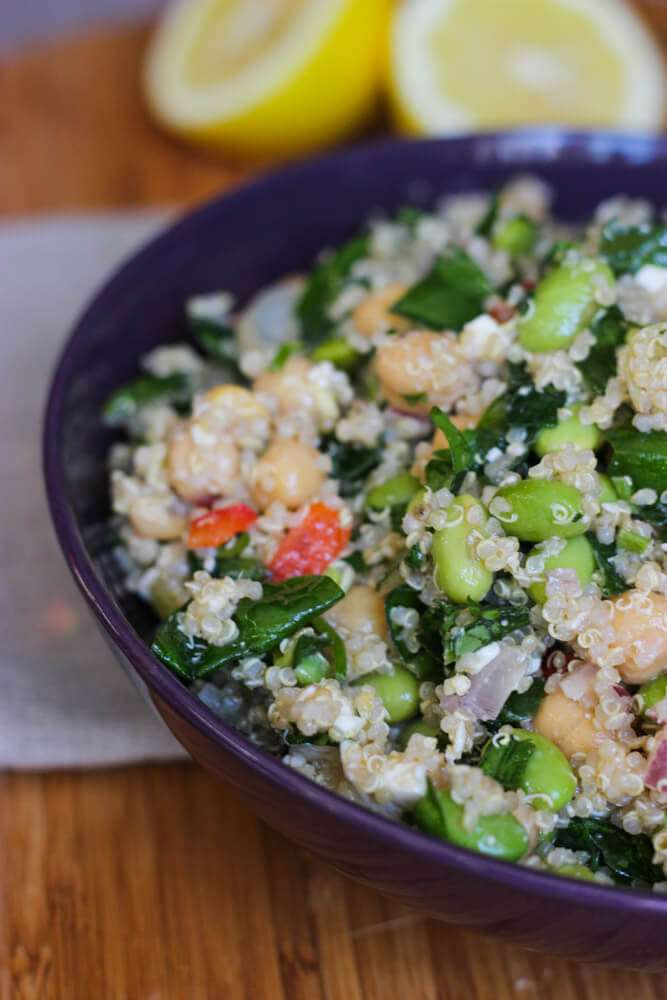 Ingredients are all quite simple.
Oh, and this is my little helper, Maloy who likes to watch me or should I say stalk my food 🙂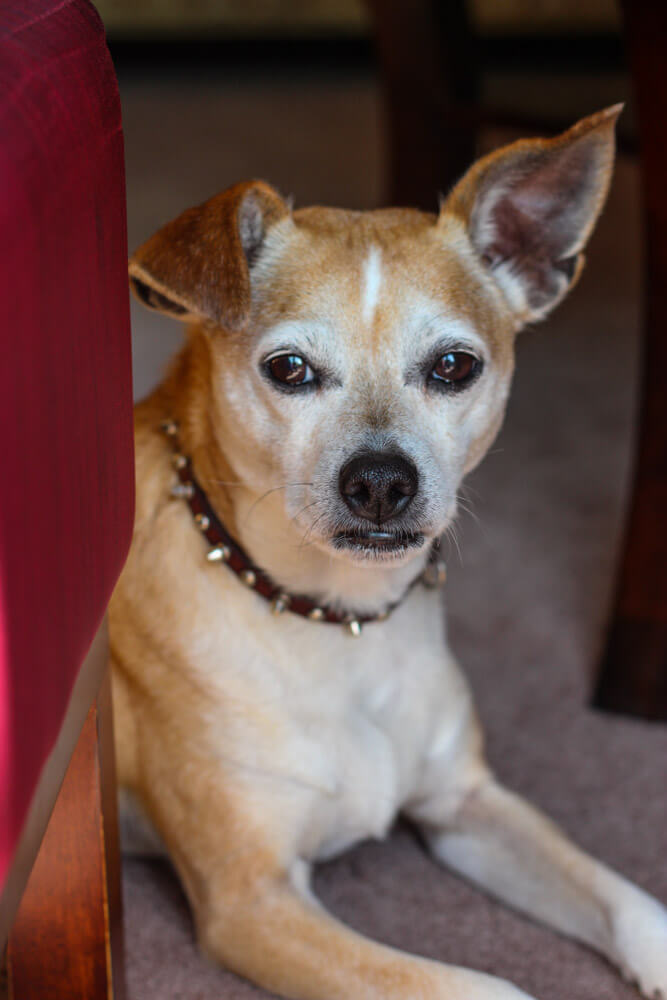 Quinoa. I like to cook mine in chicken stock. If you want to learn how to make your own click here Homemade Chicken Stock as I show you how. Chicken stock gives a simple, bland quinoa a little bit of a seasoned taste.
Next, I combined the cooked quinoa with chick peas, edamame, baby spinach, red onion, and red bell pepper. Simple vinaigrette of garlic, ginger, extra virgin olive oil, and fresh lemon juice mixed in and finished off with fresh chopped cilantro and crumbled feta. Delicious and healthy. Perfect as a side to any meal or add some grilled chicken and you have a fulfilling lunch bowl. Bingo!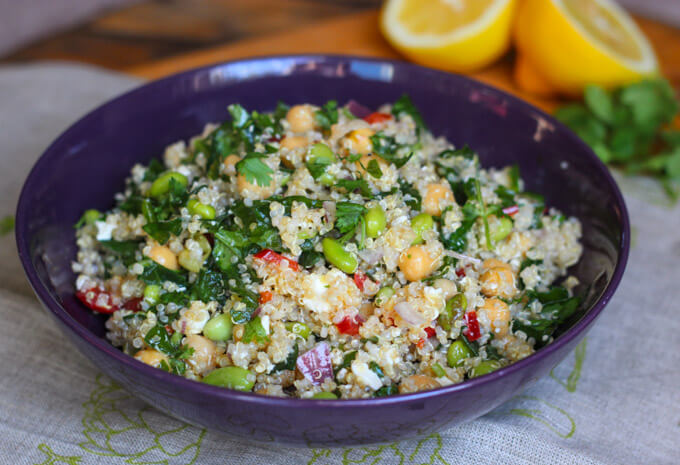 Edamame and Spinach Quinoa
Author:
Katya @ www.littlebroken.com
Ingredients
2 cups cooked quinoa, cooled
8 oz. bag frozen edamame, cooked just until tender
16 oz. can chick peas, rinsed
5 oz. bag baby spinach, roughly chopped
½ med. red bell pepper, finely chopped
½ cup red onion, finely chopped
½ cup cilantro, chopped
1 cup crumbled feta
1 garlic clove, minced
1 tsp. fresh ginger, minced
½ cup extra virgin olive oil
Juice of two lemons
1 tsp. salt + more
fresh ground pepper
Instructions
In a small bowl, whisk together garlic, ginger, olive oil, lemon juice, and salt. Season with black pepper (optional).
In a large bowl, combine quinoa, edamame, chick peas, spinach, red bell pepper, and onion. Add the vinaigrette and mix until combined.
Mix in feta and cilantro. Adjust salt and pepper if need to.
© Little Broken. All images and content are copyright protected. Please do not use my images without prior permission or claim my work as your own. Feel free to Pin, Tweet, Facebook and share away with a link back to the recipe post. If you want to republish this recipe, please re-write the recipe in your own words and link back to this recipe.