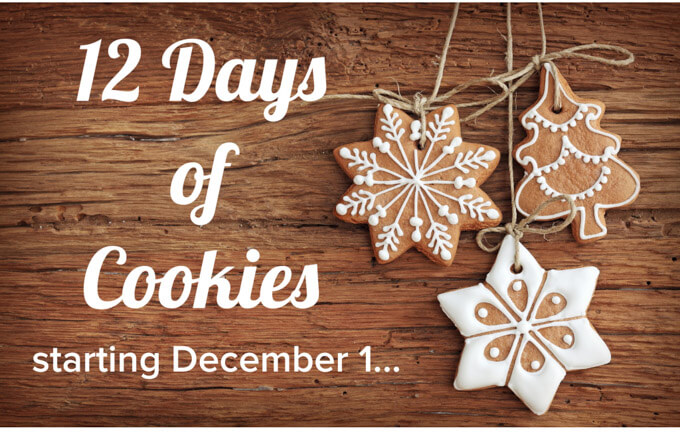 Happy Sunday friends!
I hope you guys are enjoying your long lazy weekend with your families and kinda of dreading Monday as much as I am. We've been away spending time with my "east coast" family and although it's nice to be off, sleep in till whenever, and eat whatever but honestly I'm also looking forward to getting back to my normal routine of working out, eating lighter and cooking in my kitchen.
My oldest sister hosted Thanksgiving this year and we've been crashing her house and just enjoying some good family time. Everything from eating, shopping, eating, shooting guns, cooking plov, going to banya,  and did I mention eating? So a little recap of my weekend today but first, some NEWS!!
I'm super, super excited to announce that I will be running 12 Days of Cookies on my blog, starting tomorrow, December 1!!! You guys don't know this but I've been secretly baking away in my kitchen and perfecting some of my old favorites and testing out some new Christmas cookie recipes. Everything from Triple-Peanut and Chocolate Chip Cookies, Peanut Butter Kiss Cookies, Poppy Seed Croissant Cookies to Chocolate Fudge and Raspberry Bars, Chocolaty Melting Snowman, and Festive Cake Pops (which btw I show you how to prepare without any special molds or equipment!). I just warn you there's going to be a lot of chocolate, peanut butter and nuts in the next coming weeks…but hopefully you will find some inspiration and ideas for your own holiday baking, whether you're doing a cookie swap, giving cookies as gifts, hosting a get together or just simply baking because you want a darn cookie but regardless of your reasons I got you covered. So stay tuned…tomorrow!!!!
Now back to Thanksgiving weekend…
Our Thanksgiving dinner consisted of traditional dishes, like the turkey, mashed potatoes with gravy, and green bean casserole. We also had very un-traditional dishes, like Green and Red Tomato Salad, Greek Salad, Beet and Smoked Salmon Deviled Eggs that I made and are coming to the blog soon! It's the second time I have made them and both times they were gone. Perfect appetizer for the holidays.
We also had a cold meat terrine. My brother-in-law is an avid hunter and couple weeks ago went pheasant hunting and brought back bunch of pheasant meat so they made this terrine. It was a combo of pheasant meat, turkey, bacon, nuts, spices, and cognac. All marinated for couple days and thinly sliced and served with spicy mustard and pickled veggies. It was nothing that I have ever tasted before!
We also ventured out on Black Friday with my sisters and did what we do best…went shopping! It's funny we're all so different but one of the things we have in common is we LOVE to SHOP! But what woman doesn't?
I'm a huge LOFT lover and that's my go to store 90% of the time so I couldn't pass on 50% off sale. I also picked up some things at Gap and The Limited, all of which were running 50% off on Black Friday. The lines were crazy, people were rude but I walked away with major deals. Totally worth it!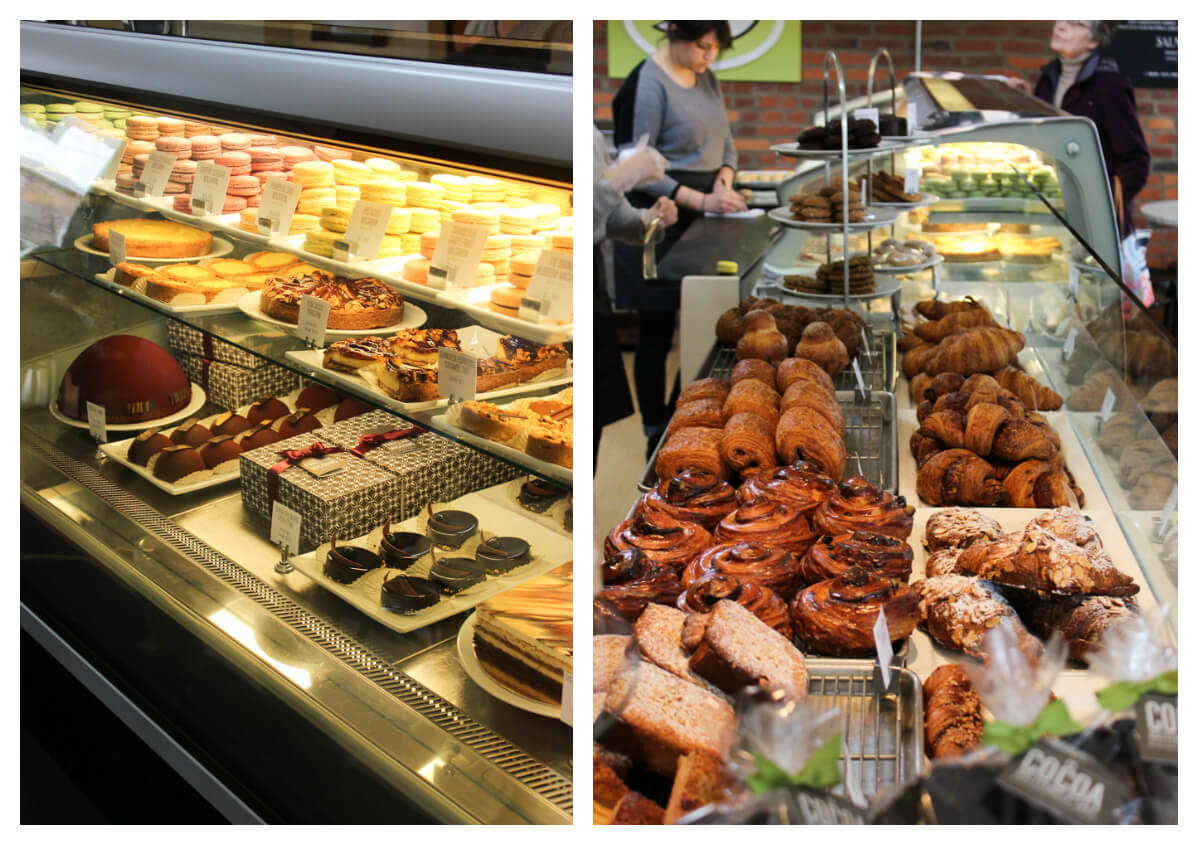 I also tasted macarons for the first time this weekend! I'm addicted and probably five pounds heavier. Pistacia Vera is a super cute, little bakery downtown Columbus, OH that is known for their macarons and fresh pastries. I walked away with a dozen, plus a bag full of pasteries. I can't promise they will make it home though…
We finished our weekend by spending an evening at my brother-in-laws brother's house (if that makes sense?). He lives outside of the city where it's pure country and freedom. He made plov outside in his man made kazan and pit. I think that's as athentic as I've ever seen it. It tasted delicious and reminded me that I need to cook more dishes that I grew up eating, plov being one of them. The boys went shootin' gun then enjoyed a traditional visit to the Russian banya, which was in the lower level of the house, while the women ate and drank 🙂 Everyone had fun, ate way too much (AGAIN) and went home very fulfilled and satisfied.
Overall, it was a good busy weekend. I'm so grateful for my sister's family for opening their house to us and hosting an amazing weekend! Now back to reality, more baking, cooking and being merry 🙂