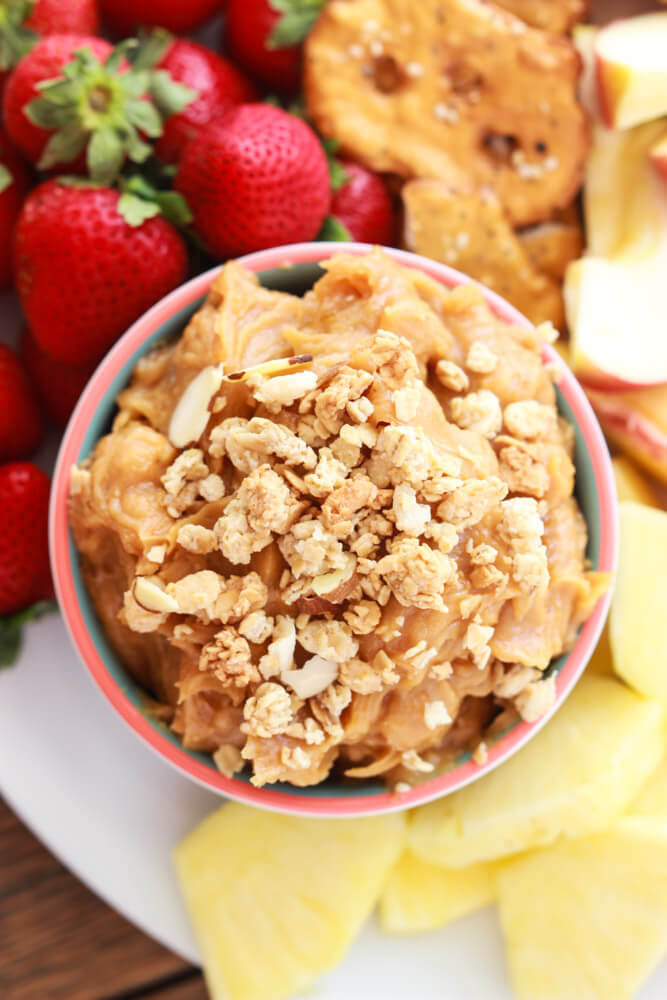 I've come to really love peanut butter with apples thanks to my five year. That's been his favorite evening snack lately and has rubbed off on me as well. Plus I can't live without pink lady apples. I believe they are truly the best! Super crisp, super sweet and super pink. So when you combine crispy apples with nutty peanut butter it is one of the most loved snacks out there. Or maybe in my household.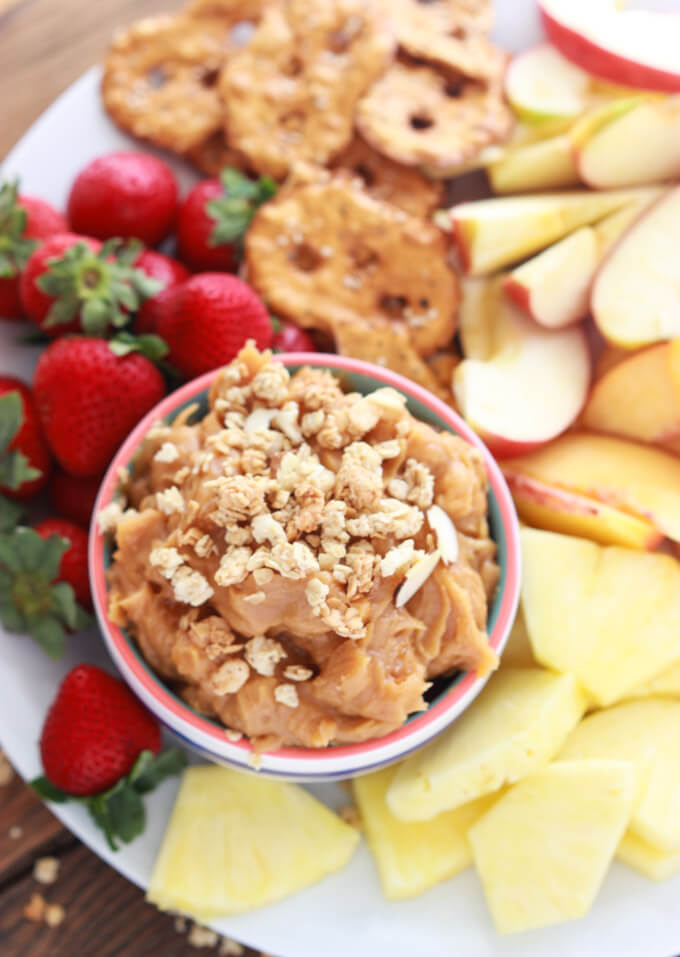 PB&J and Granola Dip is a new twist on our beloved snack. Who doesn't love pb&j sandwich?! I think every kid out there does.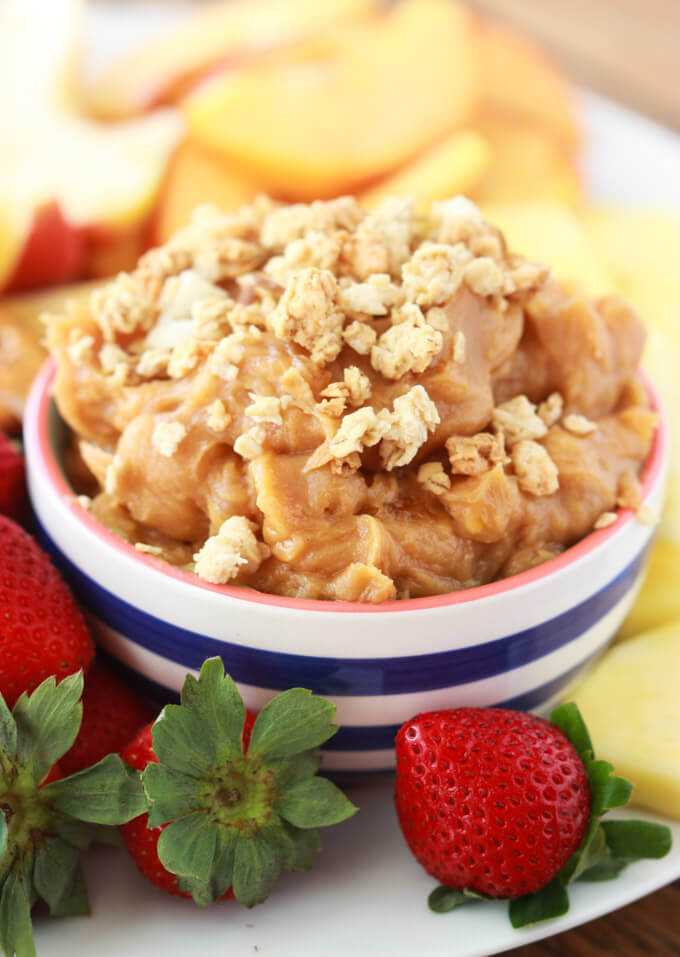 I combined some of the traditional pb&j sandwich ingredients: Creamy peanut butter with peach preserves (or you can use your favorite preserves), creamy mascarpone adds a little bit of creaminess and clusters of granola is my take on the "bread". But instead of mushy bread, you have clusters of sweet, crunchy granola. Totally unexpected, especially when you bite into creamy peanut butter only to discover clusters of granola in between all that creaminess. So, so good!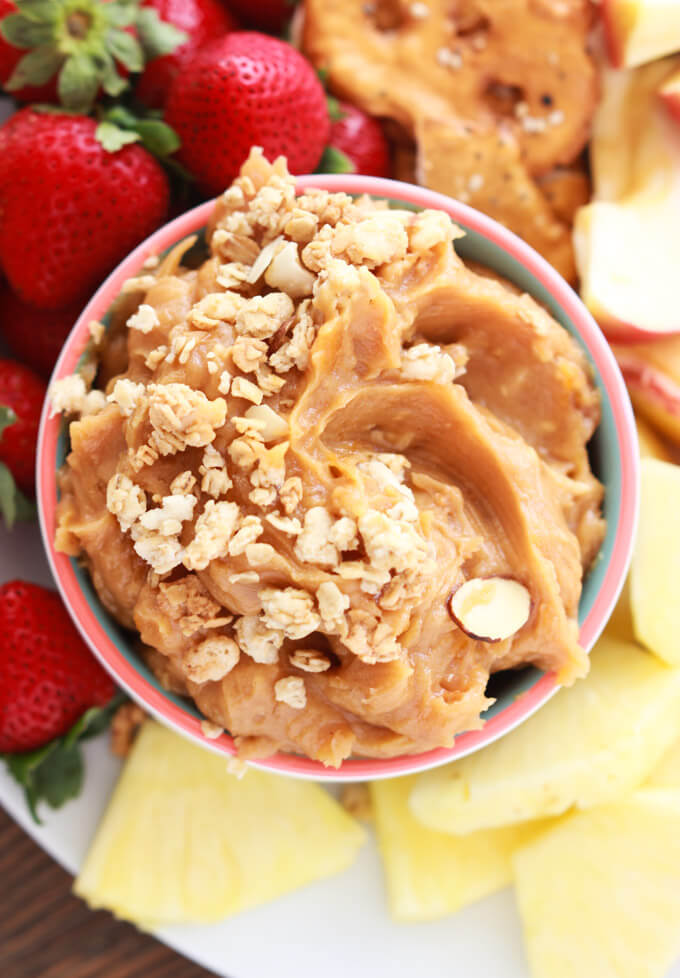 I also added honey for extra sweetness for when serving alongside salty pretzels but honey is totally optional. Preserves add plenty of sweetness on their own.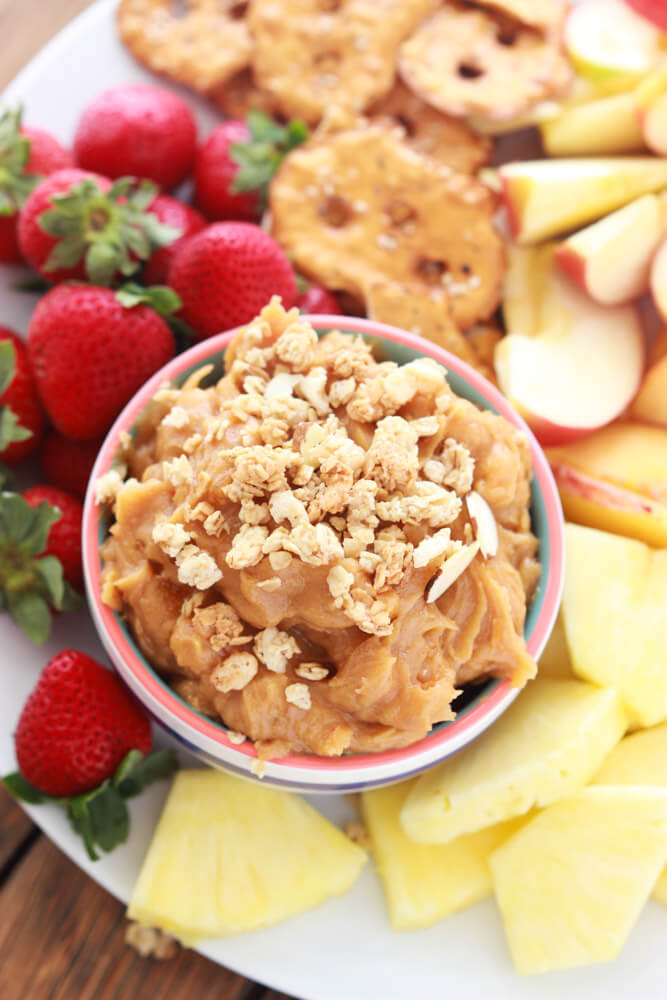 What I really love about this dip is that it takes only ten minutes of prep time and you have a dip that is perfect as a snack any time of the day. Pack it in your kiddos school lunch with their veggies, fruit or pretzels. They will love ya for it!

PB&J and Granola Dip
Author:
Katya @ https://www.littlebroken.com
Ingredients
½ cup creamy peanut butter
¼ cup peach preserves (or your favorite preserves)
¼ cup mascarpone cheese, room temperature
¼ cup granola, plus extra
1 Tbsp. honey (optional)
Instructions
In a small bowl, mix together all the ingredients. Add honey for extra sweetness (optional).
Sprinkle with additional granola and serve with your favorite fruit , vegetables or pretzels.